A.J. Demond
Current Assistant Men's Basketball Coach at College of Southern Idaho
Four years as a student manager for the University of Utah Men's Basketball team. His duties included assisting in individual player development, advanced scouting - including personnel and game planning for opponents, assisting with travel logistics and team meals, along with helping with the coordination and execution of summer camps.
While at Utah, A.J. helped develop First Round NBA Draft Selection Kyle Kuzma
Coach DeMond was a three-year varsity letterman at Meridian High School in Meridian, Idaho in both basketball and baseball in high school between 2010-2013.

Adam Hepker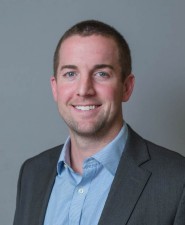 Adam Hepker returns to MNU after five years as an assistant from 2010-15. A 2008 graduate of MNU, Hepker spent a year and a half playing professionally overseas and in the United States.

As a player, Hepker was the starting point guard for Coach Lamar from 2004 - 2008. The Pioneers qualified for the national tournament in each of his four years, advancing to the Final Four three times and winning the National Championship in 2007. Hepker earned All-America honors his sophomore, junior, and senior year, and was MVP of the National Tournament in 2007. He was named the Conference Player of the Year in 2007 & 2008, a Champion of Character Award winner, and was a two-time NAIA-Daktroncis Scholar-Athlete. He was elected to the MNU Athletics Hall of Fame in 2013.

Ottawa University of Arizona (2017-2021): Hepker spent four seasons as the lead assistant coach for the OUAZ men's basketball program after taking the position to help build the program before the start of the 2017-18 season. Hepker is no stranger to the NAIA having spent 14 seasons as a coach or a player within the national organization. During that time, Hepker teams have reached the NAIA National Championship eight times.

OUAZ won 44 games during Hepker's four seasons on the Spirit bench. He was the acting head coach in the Spirit's 96-68 upset of ninth-ranked The Master's in January of 2021 and he helped game plan for three wins over nationally ranked teams during the 2019-20 season, including a road win at No. 7 The Master's that snapped the Mustangs 47-game home court winning streak.

Grand View (2015-17): Hepker spent two seasons as an assistant coach at Grand View where the Vikings tallied a record of 35-27. The 2016-17 squad reached the NAIA National Championship and finished 20-11 for its first 20-win season in six years. The Vikings averaged 83 points per game over the two seasons with Hepker on the bench, including finishing 15th in the NAIA at 85.1 points per game in 2016-17.

MidAmerica Nazarene (2010-15): Before moving to Grand View, Hepker spent five seasons as an assistant coach alongside current OUAZ head coach Matt Keeley for Rocky Lamar at MidAmerica Nazarene. The Pioneers won 102 games and reached three NAIA National Championships during that time, including a trip to the quarterfinals and another to the Fab Four. Hepker coached at least one All-American in each of his five seasons at MNU.

As a player, Hepker was a four-year starter at MNU from 2004-2008. During those four years, MNU won 115 games and made four trips to the NAIA National Championship. Those runs included three straight trips to the Fab Four and winning the 2007 title with Hepker being named the tournament's Most Valuable Player. Hepker was a Second Team All-American as a sophomore and a First Team All-American as a junior and senior, as well the Heart of America Conference Player of the Year his junior and senior seasons.

Hepker would continue his playing career professionally overseas for the Cocoon Baskets Weiden in Weiden, Germany for one season in 2008-2009.

Hepker graduated from MidAmerica Nazarene in 2008 with a degree in History and Government Education. He lives in Olathe with his wife Amy and three children: Brenley, Brooklyn, Bryson.


Adam Short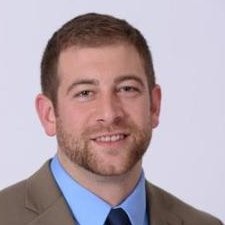 Central Missouri officially announced Adam Short as a Mules Basketball Assistant Coach in November, 2020.
Short came to UCM after spending the previous five seasons as an assistant with State Fair Community College.
Before State Fair, Short spent the 2014-15 season at fellow Region 16 member Missouri State University-West Plains, where he served as an assistant basketball coach. Five Grizzles moved on to play at the Division 1 level. Along with being the assistant coach, Short oversaw the academic affairs for the men's basketball and women's volleyball programs.
Alexander Wright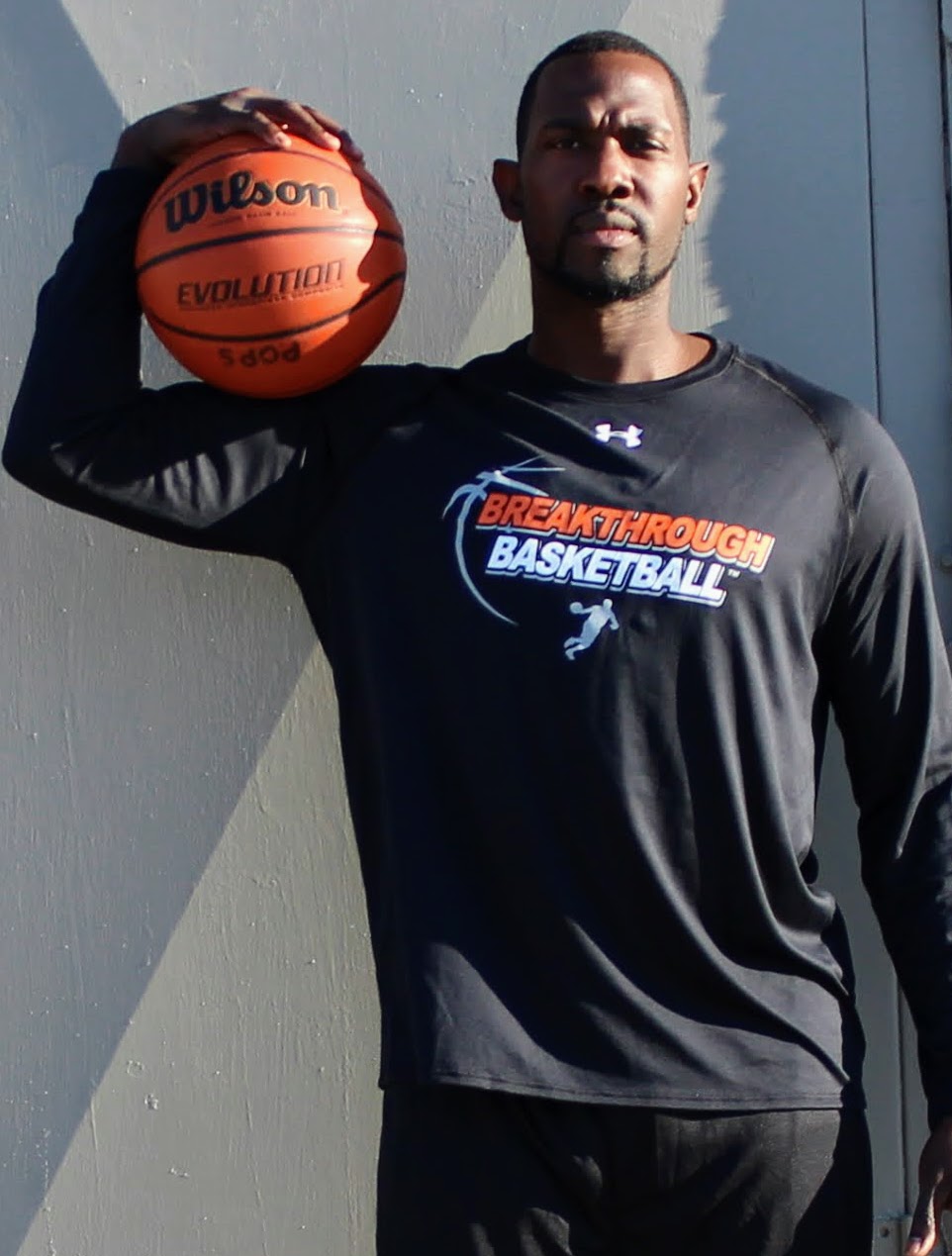 Alexis Foley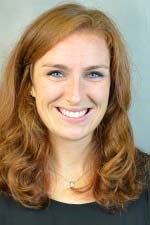 Alexis Foley begins her third year as an assistant coach for the UW-Stout women's program with the 2020-21 season.
A 2016 graduate of Winona State, Foley joins the Blue Devils after the 2017-18 season as a graduate assistant for the Warriors, getting her masters degree in Educational Leadership. Foley obtained her bachelor's degree in Secondary Math.
Foley was a dynamic guard for the Warriors in 2014-16. As a senior, she averaged 15 points and 4 assists per game and led the Warriors to the best record in program history of 30-4; That same year, the WSU women also won their first NSIC Conference Championship.
Her career achievements on the basketball court include: All-NSIC First Team, NSIC All-Tournament Team, All-Region Second Team, and WBCA All-American Honorable Mention. She was named to the NSIC All-Academic Team in 2016.
Foley transferred to Winona State in 2014 for her junior season (2014-15). She led the team with 11 points and 3 assists per game and was named to the All-NSIC Second Team. Alexis attended Illinois State University for the first two years of her collegiate career where she played in 57 games and started 34 of them.
Annie Isler

Current Women's Basketball Assistant Coach & Assistant Information Sports Director at Carleton College in Northfield, Minnesota
A state champion player at Hopkins High School in Minneapolis, Isler was a four-year letter winner at Carleton and ranks among the program's leaders in career assists and steals. She earned All-MIAC honorable mention in 2008 after leading the Knights to an NCAA Championships appearance
Isler spent three seasons on staff with the WNBA's Minnesota Lynx serving as video coordinator and player development associate.
Worked on the basketball staffs at four NCAA Division I programs: the University of Memphis, University of North Dakota, Illinois State University, and Marquette University. Her previous coaching experience also includes time at Ohio Wesleyan University (D-III) as well as multiple stints at Hopkins High School
Anthony Gordon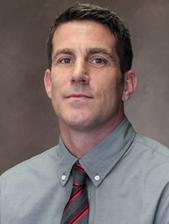 Anthony Gordon is currently an Assistant Coach and Director of Player Development at Kentucky Christian University
Arin Wade

Arin Wade was born and raised in Annapolis, MD where he attended South River High school, playing on the school basketball team (2007-2010)
Wade was invited to the USA 365 Sports Jr. Olympic team in Switzerland (2009). Upon graduation in 2010, Arin played 4 years of college basketball for Mount Aloysius College and graduated with a bachelors in Professional Studies, minoring in Sports Management.
Outside of coaching, Arin is a Skill Developer, working with players of all ages. 3 out of the his 4 years of coaching college basketball, Arin has had a player on his team that he's worked with win the Newcomer of the Year award in the conference.
Ashlee Trebilcock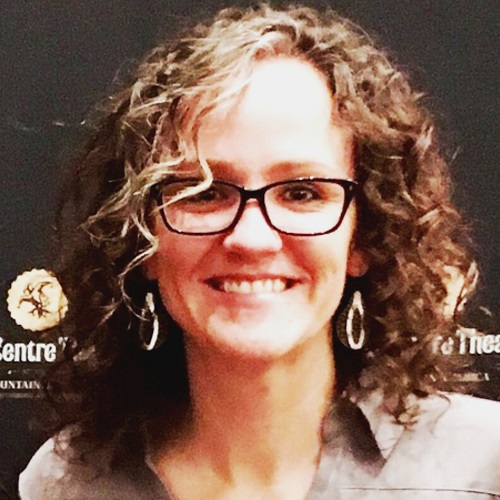 Ashlee Trebilcock has over 15 years experience professionally coaching individual athletes, directing group sessions, and team camps.
College Career:
Ashlee received a full-ride basketball scholarship to The Ohio State University and graduated in 2009 with a Bachelor of Arts and Sciences in Strategic Communications. As a starting shooting guard for the Buckeyes, the team;
- Won four Big Ten Conference Championships
- Two Big Ten Tournament Championships
- Four NCAA tournament appearances, including a trip to the Sweet 16
College Coaching Experience:
Ashlee cultivated her passion for coaching at Denison University in Granville, Ohio. As first assistant at Denison, the team accomplished feats including:
- The first undefeated regular season (28-0)
- Highest national ranking in team history
- #1 in assist to turnover ratio nationally
From 2012-2015, while overseas Ashlee was:
- Awarded an athletic scholarship to Southampton Solent University (UK) and completed her Master of Business Administration (MBA) degree with a focus on leadership in elite athletics
- Awarded Division 1 WEBL regional MVP
- Played professionally for the Smithton Saints Basketball Club in Tasmania, Australia
- Head coach of the Smithton Saints and ran multiple youth camps and private sessions with the Tasmanian club's youth teams
Asia Malone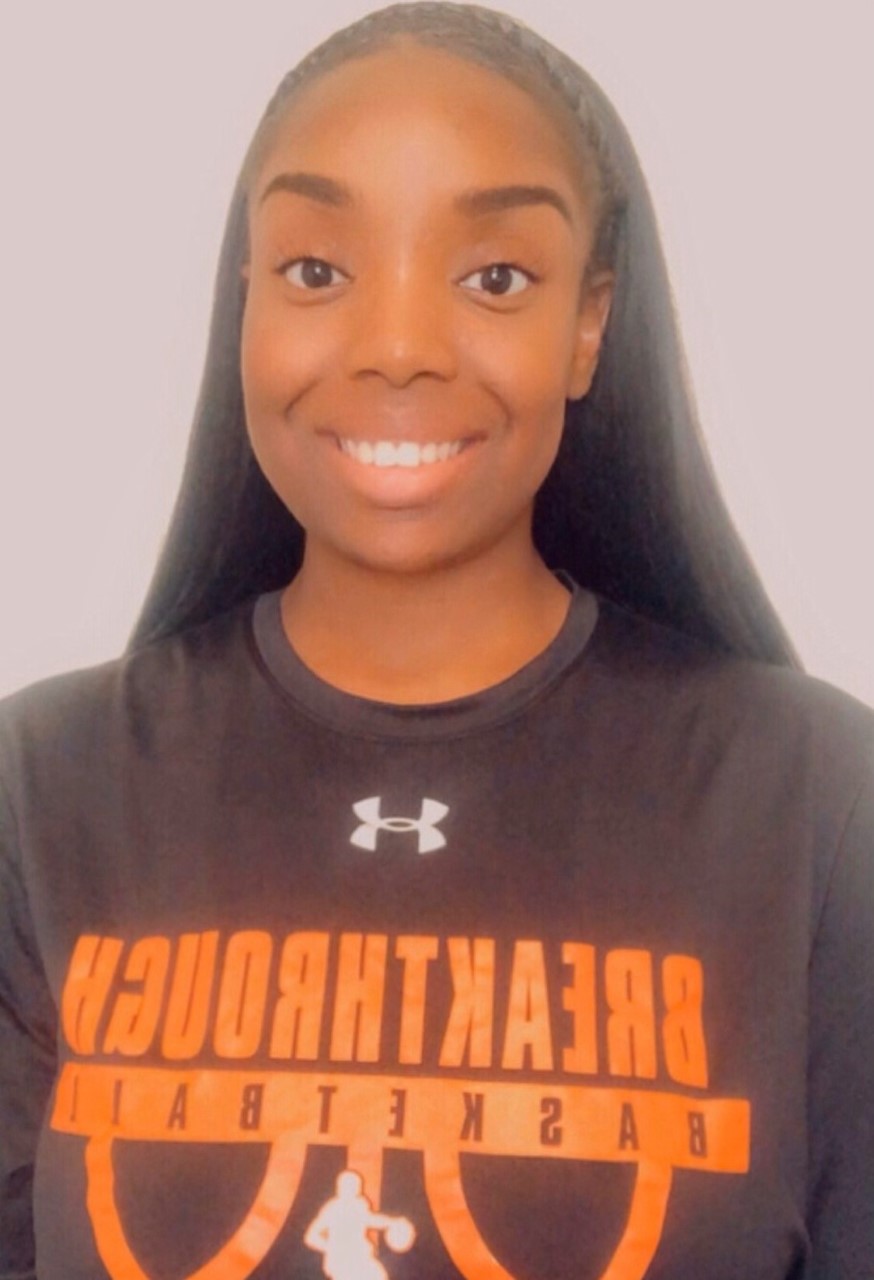 Aundrey Wright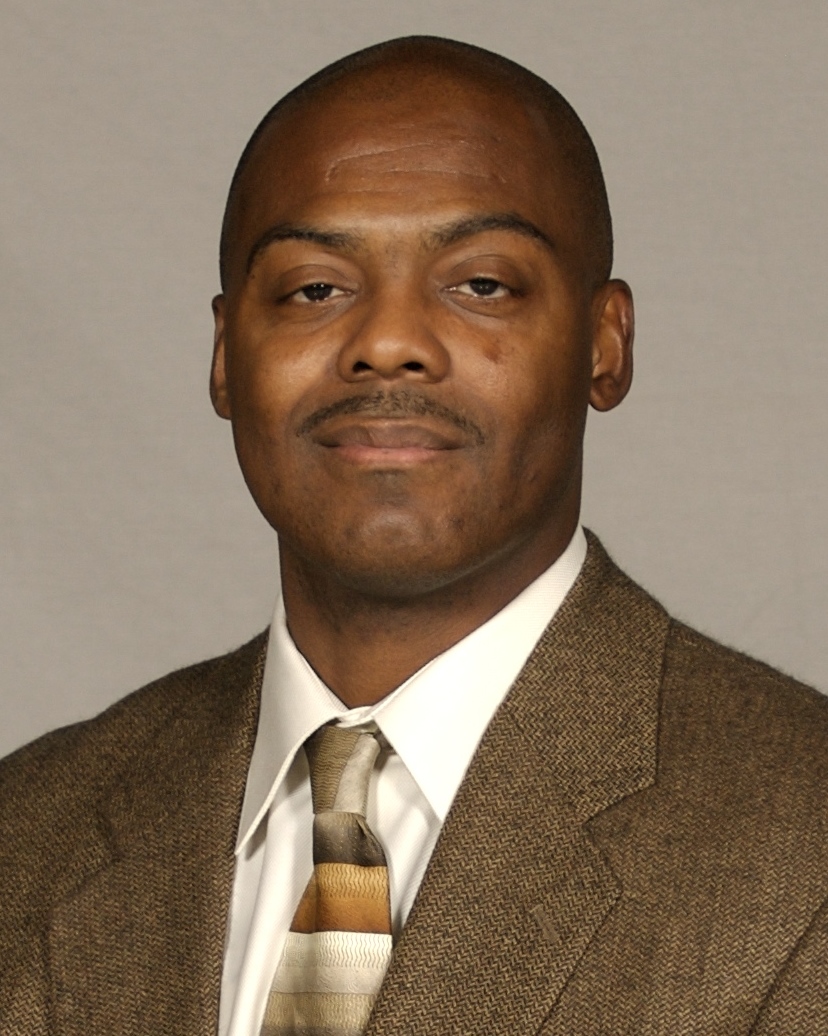 Coach Wright has over 26 years of coaching experience, which includes 19 years at 7 different colleges and 7 years at the high school level. Wright has coached some of the world's best athletes as a NIKE EYBL coach for Indy Heat Gym Rats AAU program over the last 5 years. Aundrey Wright is a man of high integrity; dedicated professionalism; demonstrated leader; a tireless worker and effective communicator; determined to motivate students to greatness at all levels.

Currently serving on the staff at Top 5 State of Indiana ranked 4A Cathedral High School

Served an integral role in leading University of Indianapolis to 6 straight NCAA Tournament appearances (2010 – 2016)

Instrumental is helping Univ. of Indianapolis climb to as high at #1 in the nation during the 2014-2015 season

Developed three All-American guards as an assistant at the University of Indianapolis (most recently 2019 NBA Champion Jordan Loyd of the Toronto Raptors)

At Southern Illinois-Carbondale, instrumental is helping team secure an NIT bid and advance to the second round (to face Arizona State's James Harden)

At California University of PA, instrumental is earning co-champs of the PSAC and #16 nationally ranking

At St. Louis CC – Meramec, developed All-American Mike Branson and advanced to the NJCAA National Tournament

Additional camp coaching experience includes: University of Kansas, University of Illinois, University of Oklahoma, St. Louis University, St. Mary's College, Southwest Missouri State, Stephen Bardo Camp, Ballstar, Rich Falk Basketball Camp, Shoot 4 The Stars, and a variety of Breakthrough Basketball Camps
BJ Watson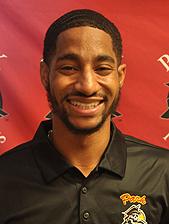 Coach Watson is entering his first year at Central Pointe Post Grad in Orlando, Florida as the Head Men's Basketball Coach. Central Pointe Post Grad is one of the top post graduate programs in the country.
BJ spent 5 years as an Assistant Coach for Park University where he graduated in 2017 after playing three years for the school.
Park University Men's Basketball Accomplishments:
Participated in The National Tournament (2016 & 2017)
3rd Team All-AMC Conference (2016)
1st Team All-AMC Conference (2017)
Honorable Mention All-American (2017)
Other credentials:
BJ has been a demonstrator for multiple skill development videos for Breakthrough Basketball
Coach Watson was a 9th & 11th grade coach for Warrior Hoops where he organized and implemented practice plans, plays, along with team and parent meetings
During his college playing career he was a camp instructor for K - 8th grade groups to teach the essential fundamental skills on the court, as well as the importance of being a good person off
Brad Shaw
Shaw is currently a Men's Basketball Assistant Coach for the North Dakota State College of Science.
Before starting at NDSCS, Shaw was at Dickinson State. Prior to his time at Dickinson, Shaw spent three seasons at Johnson & Wales University. During the 2015-2016 season, Shaw was an assistant at Miami University Hamilton in Ohio.
Shaw earned his Bachelor's Degree from the University of Nebraska-Lincoln working as a men's basketball student manager for the Cornhuskers under both Tim Miles and Doc Sadler from 2010-2015. That stretch includes an NCAA Tournament appearance in 2014.
Shaw is originally from Fargo, ND and graduated in 2010 from Fargo South High where he was an All-Conference selection as a senior and team captain.
Brett McFall
Brice Searles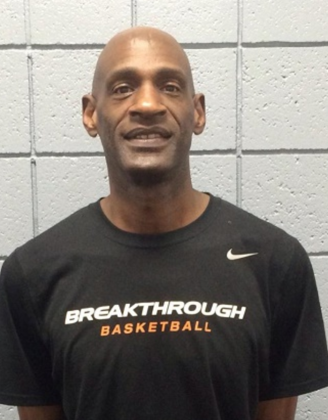 Coach Searles is a Breakthrough Basketball veteran, having been with us for the last 5 years! Brice is currently working for the Durango 9R School District in Durango, Colorado . He works at both Park Elementary and Florida Mesa Elementary Schools as a special education paraprofessional. Brice has worked in Special Education for over 22 years. He finds serving students and others with special needs very rewarding and fulfilling. He also coaches at St. Columba Catholic School.
Coach Searles does basketball clinics with Durango Parks and Recreation in Colorado
Brice spent 6 years with the Los Angeles Lakers Summer Youth Camps, 2 years at the Michael Jordan Flight School, Snow Valley Basketball School and University Of Colorado Summer Basketball Camps.

Bryson Davis-Johnson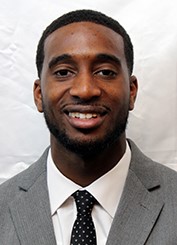 Carl Scales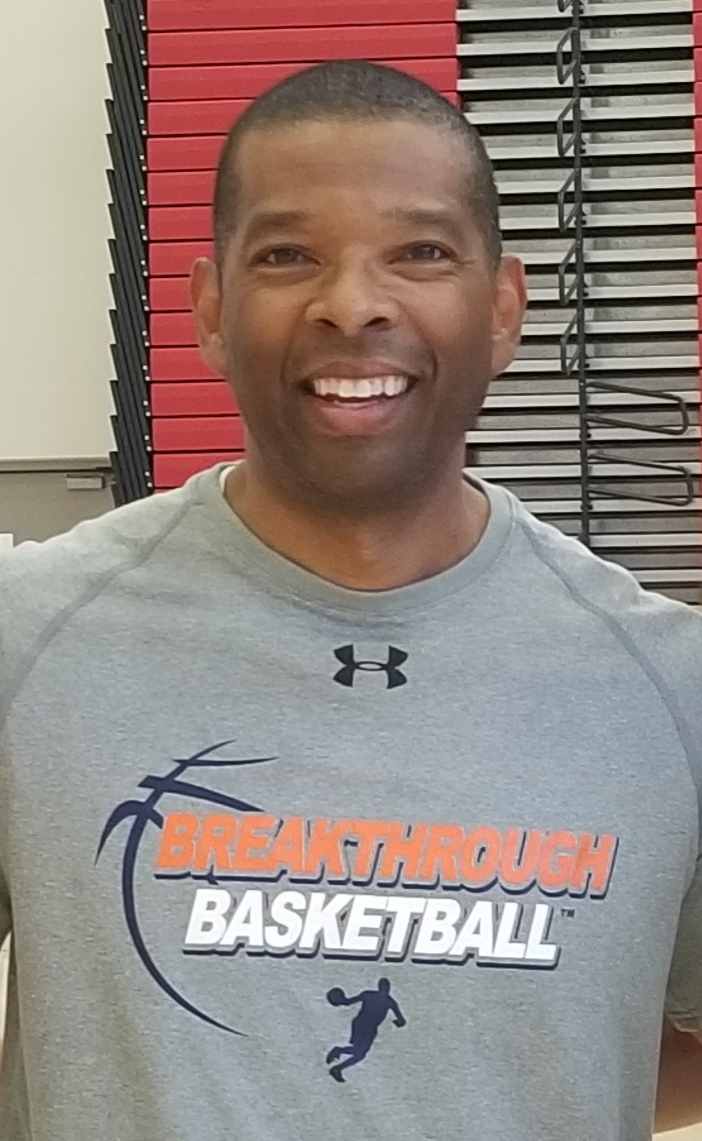 Carlotta Kloppenburg-Pruitt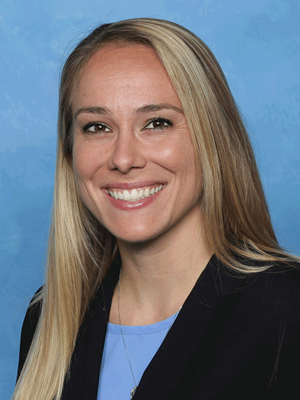 On May 20, 2021, Southern Oregon University Director of Athletics Matt Sayre identified a rising star in women's college basketball to lead the Raiders: Carlotta Kloppenburg-Pruitt, who became the 14th head coach in program history after three years as an assistant at San José State University.
At SJSU, Kloppenburg-Pruitt served as recruiting coordinator and was responsible for implementing defensive schemes, developing post players, and composing scouting reports. In 2019-20, her second season on staff, the Spartans had the greatest single-season win turnaround in the country, going from 6-24 to 19-12.
Kloppenburg-Pruitt – a 2014 graduate of Point Loma Nazarene (Calif.), where she competed for two seasons and earned a bachelor's degree in exercise and sports science – made a few stops on her quick ascent to SJSU. Her coaching career started in the WNBA, where she was a basketball operations intern with the Tulsa Shock in 2012 and '13 and a coaching intern for the Los Angeles Sparks and Indiana Fever in '14 and '15.
At Winthrop University (S.C.), where she obtained a master's degree in sports fitness and administration, she was a graduate assistant/video coordinator (2014-15) before being elevated to assistant coach (2015-16). From 2016-18, she joined Arizona State's staff as the assistant director of basketball operations and assistant recruiting coordinator.
Kloppenburg-Pruitt was a two-time Academic All-PacWest honoree at PLNU. She competed in her first two seasons at Ventura College (Calif.), where she was the school's Scholar Athlete of the Year in 2012.
She's also part of an impressive basketball lineage. Her father, Gary Kloppenburg, has been an assistant in the WNBA since 2000 and was the interim head coach for the 2020 Seattle Storm team that won the WNBA championship. Her grandfather, Bob Kloppenburg, was a coach in the NBA for 17 years.
Charlie Miller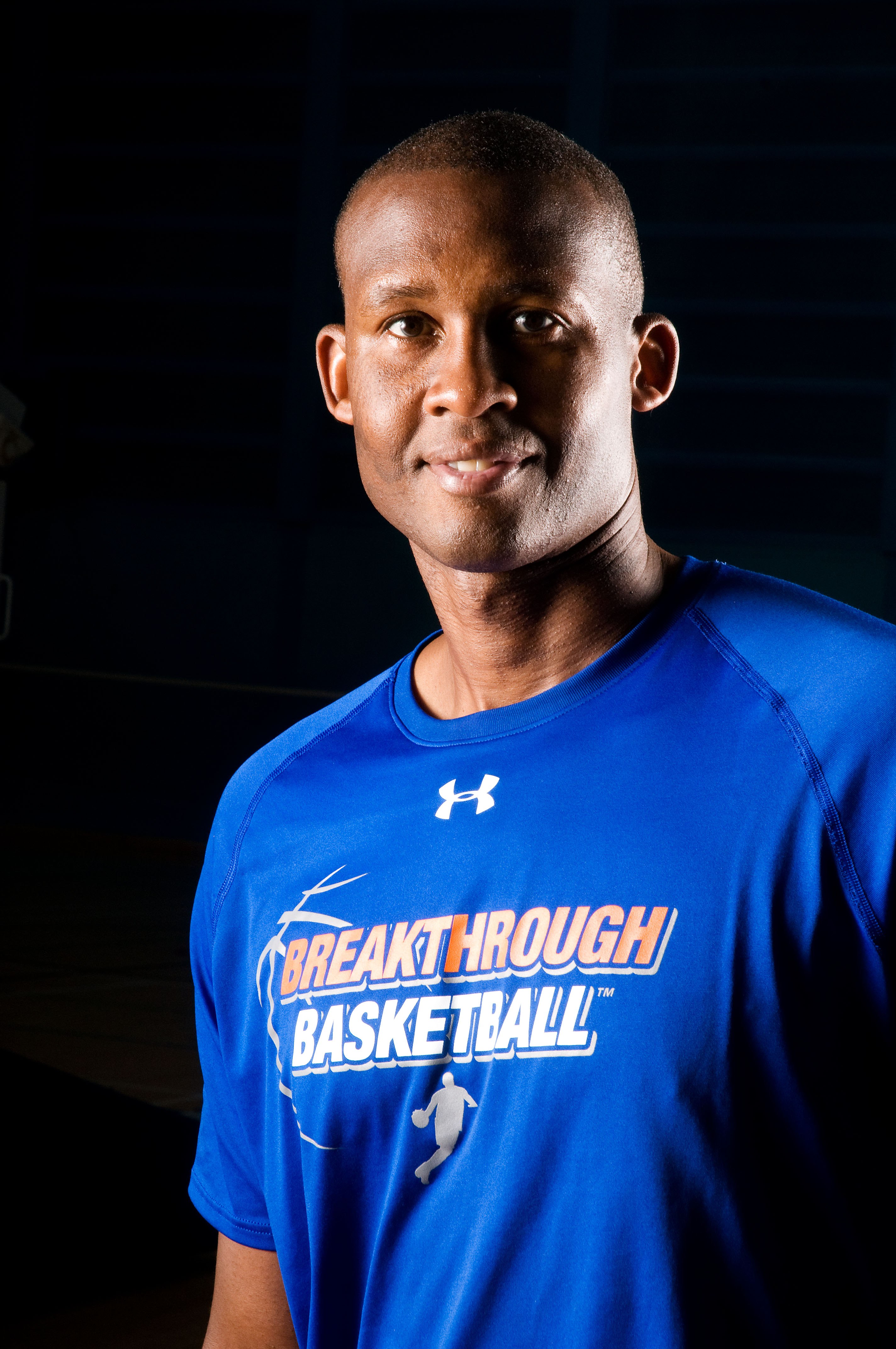 • 1990 – 1994: Lettered all 4 years for varsity basketball team at South Miami
H.S. Leading scorer in the state of Florida senior year averaging 32 points per game.
• 1994: Selected as a McDonald's All-American. In the same year selected to play in
• 1994: Florida's Gatorade Player of the Year. The player chosen for this award is
• 1995: Represented the United States in basketball at the Junior Olympics in Athens,
• 1994 – 1998: Accepted Scholarship to play at Indiana University at Bloomington under
• 1998 – 2004: Played basketball professionally across Europe and in the U.S.
Chris Hamilton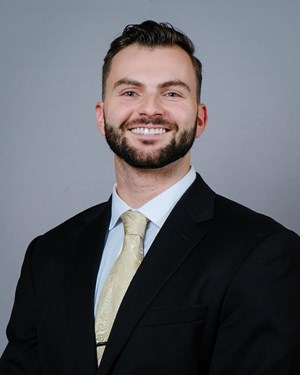 Chris Hamilton is in his second year as an assistant coach at Nebraska Wesleyan.

Hamilton comes to NWU from Randolph Macon College, a NCAA III school in Virginia, where he was an assistant for his alma mater the past two seasons. In the 2017-18 season, Randolph Macon went 18-8 and won the Old Dominion Athletic Conference regular season championship.
During his days as a player at RMC, Hamilton helped the Yellow Jackets post a record of 90-27 (.769) over his four-year career from 2011-15. RMC won a pair of ODAC regular-season titles, captured two ODAC Tournament crowns and earned four consecutive bids to the NCAA Tournament. The Yellow Jackets reached the Sweet Sixteen in 2013 and the Elite Eight in 2015.
One of the top long-range shooters in program history, Hamilton made 171 career three-pointers and shot .435 from behind the arc.
During the 2014-15 season, Hamilton was second on the team with 11.1 points per game. An All-ODAC selection, Hamilton and the Yellow Jackets posted a 28-3 mark. RMC won a school-record 25 consecutive games and was ranked No. 1 in the nation for multiple weeks. The Yellow Jackets became the first team in the ODAC to go undefeated during the regular season (16-0) and win the ODAC Tournament in the same season. RMC received one of two first-round byes in the NCAA Tournament and recorded a pair of home tourney victories before falling in the national quarterfinals.
During the 2015-16 season, Hamilton was a graduate assistant at NCAA Division I Mount St. Mary's in Maryland. The Mountaineers were 15-15 overall and 11-7 in the Northeast Conference a season ago. Hamilton is working toward a Master of Science degree in Sports Management from The Mount.
A native of Bellbrook, Ohio, and a graduate of Bellbrook High School, Hamilton was a two-time ODAC All-Academic selection. He earned a bachelor's degree in Business/Economics from RMC in 2015. Hamilton was also Vice President of RMC's Student Athlete Advisory Committee (SAAC).
Chris Oliver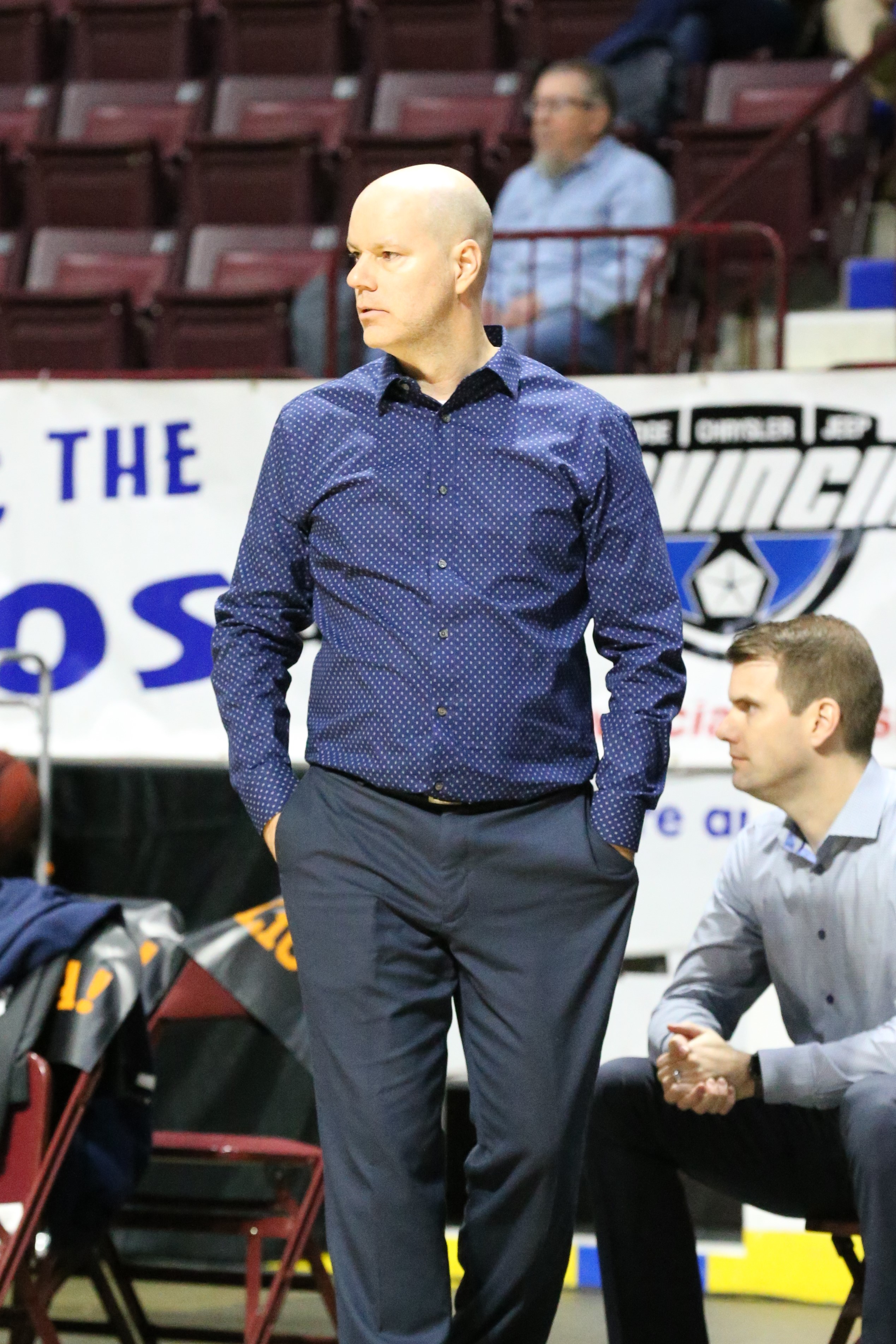 Chris Oliver is the founder of basketballimmersion.com and The Basketball Podcast with Chris Oliver basketballimmersion.com/podcast/

As an expert in basketball decision training, he coaches, trains and mentors, coaches maximize their players' potential and enjoyment of practices and games.

What he is most passionate about in his work is sharing evidence based coaching ideas that can stimulate your coaching to get better results.The goal is to improve your player retention and transfer of the things you teach to performance. You can learn more about concepts like messy learning, constraints based coaching, maximizing active learning time, adding decision-making to drills, and much more in the numerous blogs he shares at basketballimmersion.com/category/blog/

After coaching for over 20 years, completing his Master's degree, travelling to globe to watch NCAA, NBA and Pro teams from around the world, Chris saw the need for more education on a games approach to coaching basketball and training methods to support this. He created Basketball Decision Training (BDT), to bridge the gap between skill development and game applications of those skills.

Chris also shares his games approach to coaching, practical evidence based drills and decision training concepts openly through in person, and online learning. All of these concepts have been taught globally through online sharing, camps, clinics, private mentoring and consulting with individual coaching and teams' staffs. Chris has travelled to Sweden, Australia and New Zealand to spread his ideas. He has also spoken at major coaching clinics in the United States, including the Florida Clinic, Coaching U, the Tasman Clinic, the Rising Coaches Clinic, as well as a number of state coaching association clinics.

Christian Hildebrandt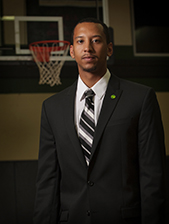 2018-Present: Associate Head Coach at NCAA Division 2 William Jewell College in Liberty, MO.


2016-2018: Graduate Assistant at NAIA Central Methodist University in Fayette, Missouri.


2015-2016: Assistant Coach at NCAA Division 2 William Jewell College in Liberty, MO.


2014-2015: Played senior year of college basketball at NCAA Division 2 William Jewell College. Was a team captain.


2013-2014: Played junior year of college basketball at NCAA Division 1 University of Texas Rio Grande Valley in Edinburg, Texas.


2011-2013: Played freshman and sophomore year at Johnson County Community College in Overland Park, Kansas. Was an All-Conference and All-Region player and the 11th player in school history to join the 1,000 point club as well as a team captain both years.


Coach Hildebrandt prepped at Park Hill South High School in Riverside, Missouri where he was an All-State player and a member of the 1,000 point club. He was also named as a team captain


Christian has worked with Breakthrough Basketball for 8 years.


Coach has his Bachelor's in Sport's Management and his Masters in Education.
Collin Ralko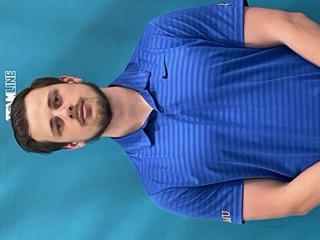 Coach Ralko is currently an assistant coach for the St. Mary's University Men's Basketball team and a teacher for Rocky View Schools.
He has been playing and coaching basketball since he was in junior high in Winnipeg, MB, and it has become one of his greatest life passions. A large part of his life has been dedicated to mentoring and inspiring young athletes to reach their highest dreams and abilities. Basketball has always been competitive for Coach Ralko whether playing on provincial teams in Manitoba or collegiate levels in the ACAC, to coaching elite clubs or university teams. His goal is to help develop players into understanding new styles of basketball & skill acquisition in a more cerebral way that involves a focus on decision making. Coach Ralko seeks to not only give players a love and passion for basketball on the court but seeks to better individuals as people and empower leaders to live better lives.
Some of Coach Ralko's Coaching Credentials Include:

NCCP Learn2Train (Certified), Canada Basketball
TAS Coach (Targeted Athlete Strategy), Canada Basketball / Alberta Basketball
Assistant Coach, St. Mary's University Men's Basketball
Player Development Trainer, Pivot Basketball Club
15u & 17u Head Coach Boys Basketball, Medicine Hat Outlaws, CBA & Pivot Basketball Club
1x ACAC Bronze Medalist, Medicine Hat College Men's Basketball
2x ACAC Silver Medalist, Medicine Hat College Men's Basketball
CCAA National Tournament Berth, Medicine Hat College Men's Basketball
4x Captain, Medicine Hat College Men's Basketball
#2 leader in CCAA 3pt% (2017 - 45.7%), Medicine Hat College Men's Basketball
15u & 17u Provincial Basketball Team, Team Manitoba
Connor Fulton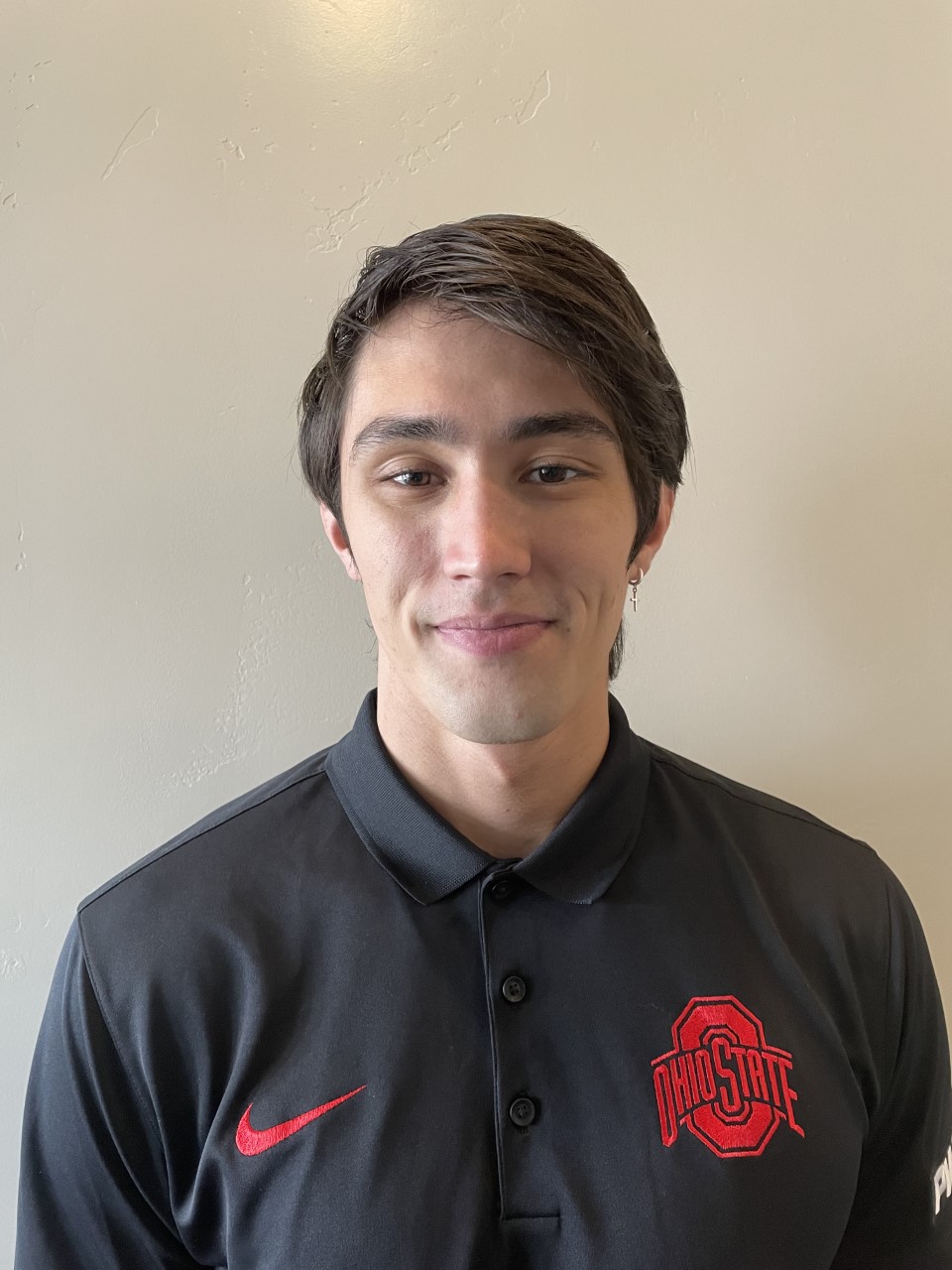 Corey Laster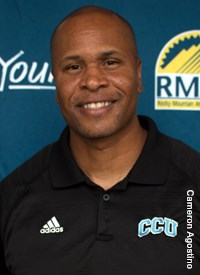 Laster has been a collegiate coach for the last 20 years, dating back to 2000 where he started his career at his alma mater, Taylor University (NAIA) in Indiana. Laster ran a successful program at Taylor from 00'-03' (51-31). After Taylor University, Corey moved up to the NCAA DII level where he became an assistant coach for Saint Michaels College in Vermont from 03'-05'. Coach Laster was then able to take over his own program in the NCAA DIII level at Defiance College in Ohio from 05'-07'.


From 07'-10' Corey Laster took the assistant coaching position at Bucknell University in Lewisburg, PA, a NCAA DI level university. Wanting to become a head coach once again, Laster claimed the UCCS Women's Basketball program from 10'-14'. Coach Laster was a part of the RMAC for four years building a strong program for the Mountain Lions. His experience in this conference, and knowing what it takes to be a successful team is valuable for Colorado Christian.

Currently, Coach Corey Laster is the Head Women's Basketball Coach for William Jessup University in Rocklin, CA

Basketball Career


Four-year member of Taylor Universities Men's Basketball program


One of TU's all-time leading scorers and rebounders


Taylor University Athletics Hall of Fame member since 2010


Taylor Universities Distinguished Alumnus Award in 2008
Courtney Boyd


Courtney Boyd enters her third season as Head Women's Coach at Clarke University in Dubuque, Iowa.
Clarke broke the program record for wins in a season in the '18-'19 season, finishing 23-12, and made its first-ever NAIA Division I Women's Basketball Championship appearance. The Pride advanced to the Quarterfinal Round after posting wins over No. 1 seed and third-ranked Columbia (Mo.) and No. 4 seed and fourteenth-ranked Shawnee State. Boyd's team was recognized with three Heart of America Athletic Conference All-Conference selection and one NAIA second-team All-American. The Pride boasted a 3.32 team grade point average.
A native of Keokuk, Iowa, Boyd came to Clarke from UW-Parkside, where she spent two years as associate head women's basketball coach and was involved in all phases of the program.
Boyd received the WBCA Thirty Under 30 award at the conclusion of the 2016-17 season. The WBCA Thirty Under 30 presented by Marriott Rewards® program was created to recognize 30 up-and-coming women's basketball coaches age 30 and under at all levels of the game. Each honoree has exemplified their involvement in community service, mentorship and impact on others, professional manner, and attitude and professional association involvement.

Boyd started her collegiate coaching career as an assistant at Grand View University in Des Moines, Iowa, helping the Vikings to a Midwest Collegiate Conference Championship and a trip to the NAIA Elite Eight, finishing the season 30-6 overall.

As a player, Boyd spent two seasons at Kirkwood Community College in Cedar Rapids, Iowa, leading the Eagles to a runner-up finish at the NJCAA Championships in 2006 before hoisting the national title in 2007. She finished her Kirkwood career with a 67-4 record before continuing her playing career at Division II Dixie State University in Saint George, Utah. At Dixie State, Boyd was named Newcomer of the Year and Honorable Mention All-Pacific West Conference in 2008 while setting a school record for most three-pointers in a game and landing second-team All-Pac West accolades in 2009.

Boyd received her bachelor's degree in elementary education with an ESL endorsement from Dixie State and her master of education degree from Augusta University.
Damion Byrd

Coach Damion Byrd is a retired Air Force officer with more than 20 years of coaching experience at all ages.
His coaching versatility has allowed him to train players 5-6 year old all the way thru MS, HS, college, Euro & G- Leagues. He was a camp coach at Mercer University in 2013, the summer before they beat powerhouse Duke in the 2nd round of the 2014 NCAA tournament.
Byrd was named head coach of the All Air Men's basketball team in 2013 and coached base-level adults for more than 10 years at 3 separate military installations with great success.
He is adept at all levels and positions of the game but specializes in ball handling, passing, court vision, & defensive footwork and agility: all of the traits that lead to a dynamic point guard and floor general. Byrd places great emphasis on mastering the details and being accountable to the things you can control as a player such as your preparation, energy and effort!
Darnell Ford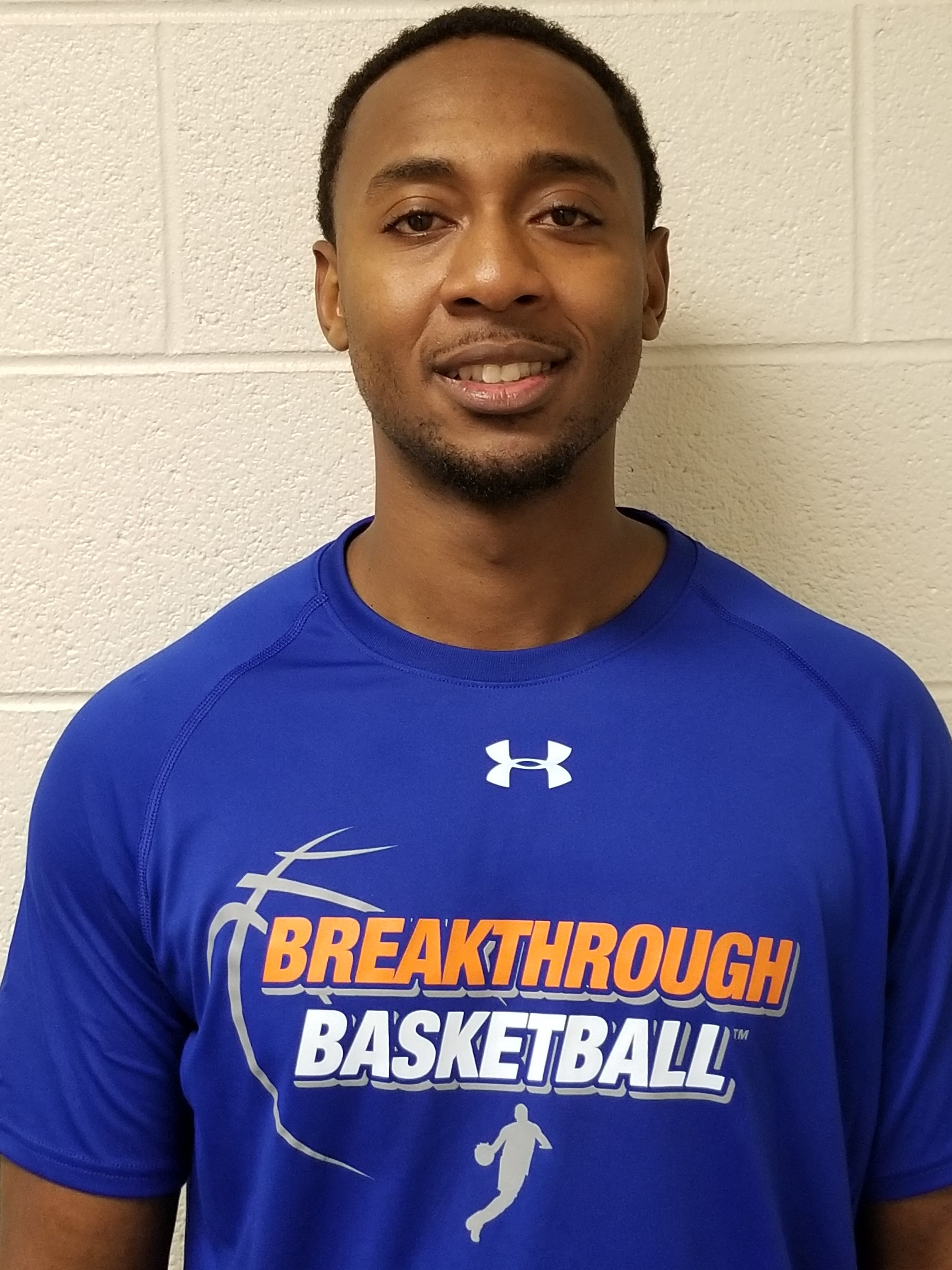 Coach Ford has been working Breakthrough Basketball camps for the last four years. Darnell brings many years of experience including:
4 years Assistant Women's Varsity Basketball Coach where he was the head of development and helped them to conference and district championships.
10+ years AAU/TRAVEL Basketball Head Coach for multiple teams, 4th - 12th grade boys & girls.
10+ years Skill Development Coach where he coached over 1,000 student athletes, 3 McDonald All - American nominees, and ten 1,000+ scorers. Coach Ford has had over 30 players go on to play at various levels of collegiate basketball.
4+ years Point 3 Basketball Alpha Trainer. This is an exclusive group as there are only 27 Alpha Trainers in the world.
8+ years Tournament, Camp, & Clinic Director
David Baker
David Bishop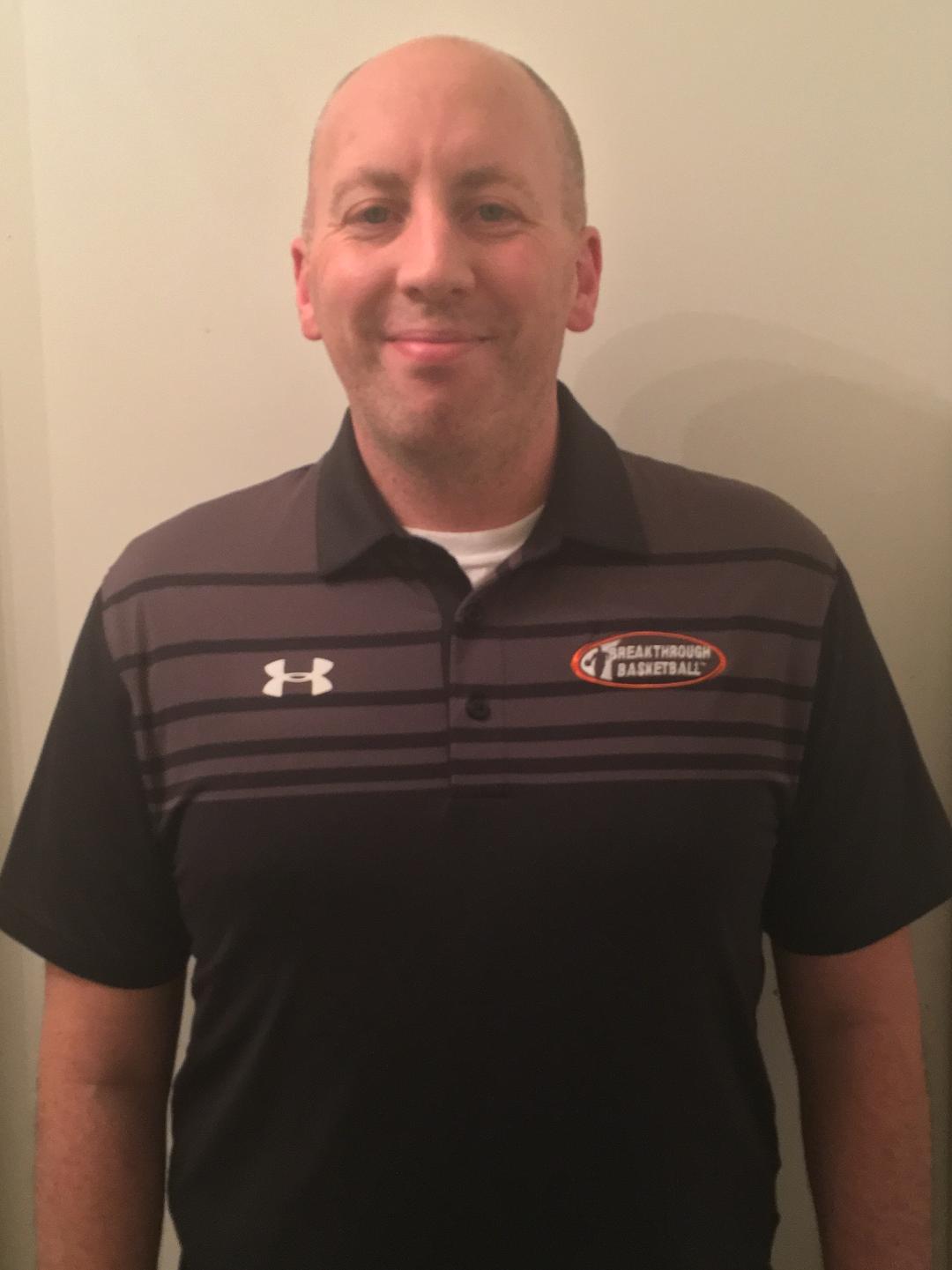 Dexter Lyons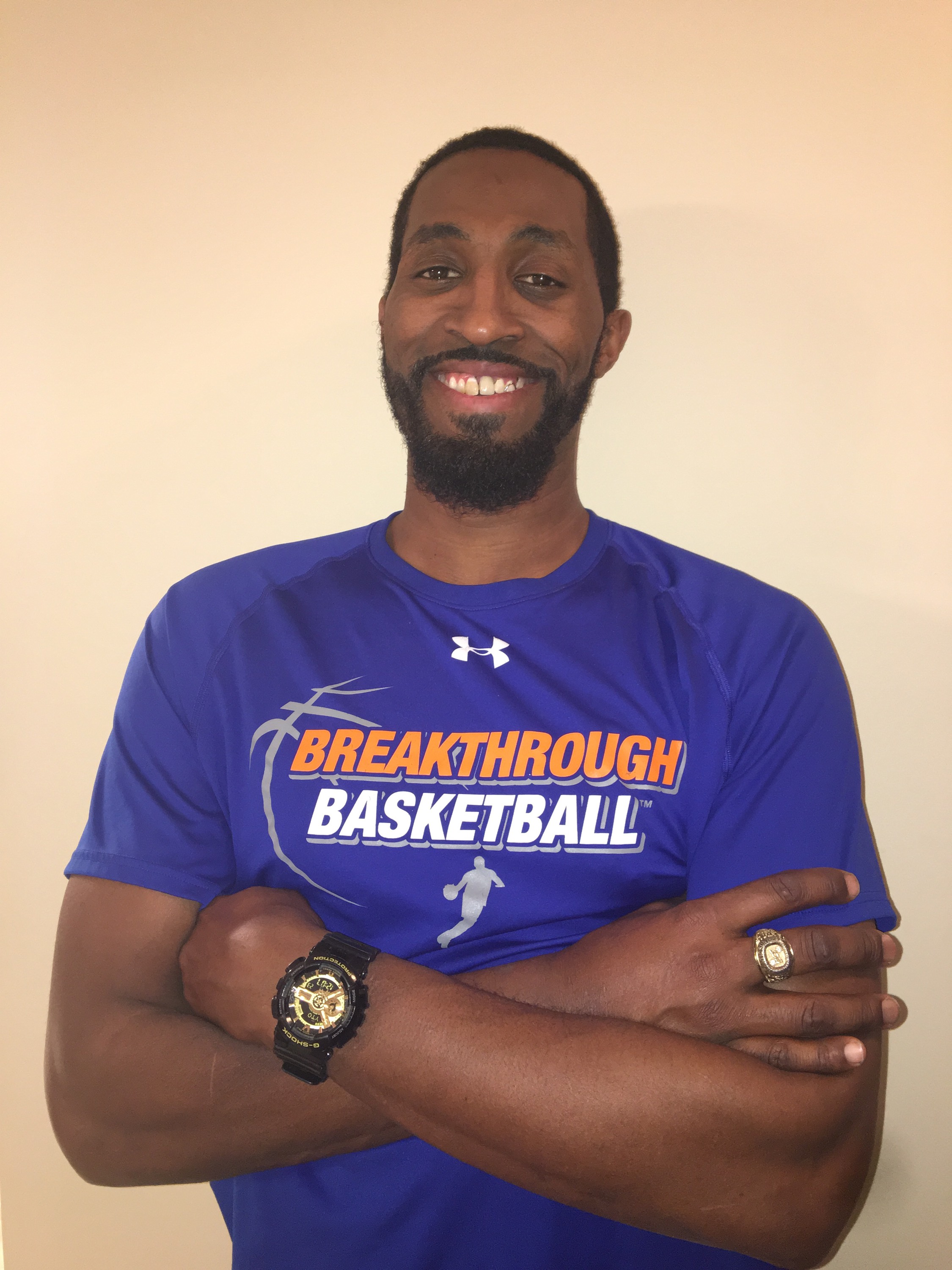 Here are some of Coach Dexter Lyons Achievements & Experience:
2000-2002 Played at Daytona Beach Community College
2002-2004: Played D1 at the University of Central Florida
2001-02: Conference Defensive Player of the Year
2003-04: NBA Summer League (Orlando Magic)
Conference Defensive Player of the Year (A-Sun), First Team All-Conference (A- Sun), NCAA Tournament Participant
2004-05 NBA Summer League (Boston Celtics), First Team All-League, First Team All-Imports, Team MVP
2006-07: 3rd Round 33rd Overall Pick in 2006
NBA Development League Draft (Idaho Stampede)
2007-08: League Champion, League Cup Finalist 2009-10: Spain LEB Silver League Champion
2011-12: Player of Week (Miyazaki)
2012-13: 2 time MVP of the Week (Takamatsu)
Camp Experience:
2003-2006 was a Camp Coach/Counselor at the Kirk Speraw Camp at USF
Held leading role as camp advisor for summer basketball program by providing direct supervision and fundamental basketball instruction to children ages 9 to 13
Assisted the Head Coach in scheduling events, and contribute to the development of plans for the basketball camp and game responsibilities
Served as Camp Coach and positive role model for children attending basketball camp by displaying enthusiasm, sense of humor and patience
Assisted daily with coaching teams, officiating games, and scorekeeping while distributing game play time equally amongst all campers
Responsible for coordinating the overall practice
Coach Dexter has been working Breakthrough Basketball camps for the last two years, mostly working around the Southeast part of the country and based in Atlanta, Georgia
Don Kelbick
Some of Don Kelbick's credentials include:

Over 35 years of basketball coaching experience at the high school, division I college, and professional levels.


Has provided individual training for more than 14 different NBA players, 50 European and professional players, and hundreds of college basketball players.


Developed dozens of basketball DVDs and books.


Has scouted for NBA teams and served as a general manager in the USBL.



Traveled to over 20 different countries training players and teaching basketball.


Conducted over 1000 basketball clinics and camps training players of all age levels.
Don Kelbick is a long time contributor to Breakthrough Basketball developing dozens of articles, products, and providing ongoing consultation for the site. He also runs the Attack and Counter Skill Development Camps which are offered nationwide.
Don currently lives in Miami Florida training players and running the Drillz N Skillz Basketball Academy He has worked with a variety of great players including Raja Bell, Carlos Arroyo, Rasual Butler, and many other college and NBA players.
Dwayne Cosby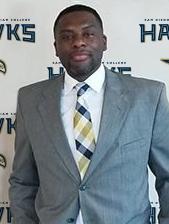 Eddie Robinson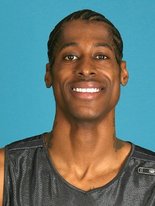 A native of Flint, Michigan known for his freakish athleticism, ability to score the basketball and jaw dropping vertical, Eddie Robinson, better known in basketball circles as "E-Rob", began his collegiate career at Trinity Valley in Athens, Texas. After his freshman year, Robinson transferred to Brown Mackie College in Salina, Kansas, where he averaged 22.7 points per game, earning him first team All-American. Robinson would complete his collegiate career at the University of Central Oklahoma where he totaled 28 points and 9.5 rebounds per game. In 2017, Robinson was inducted into the NJCAA Hall of Fame.

Upon completion of his collegiate career, Robinson caught the attention of the NBA's Charlotte Hornets where he played from 1999-2001. After an impressive playoff performance with the Hornets in 2001, Robinson inked a five-year $32 million contract with the Chicago Bulls. 


Since his NBA career, Robinson's love of the game has kept him active in the basketball community, suiting up for the NBA's G League, the National Basketball League of Canada, and most recently, Ice Cube's Big3 league which features former NBA stars. In addition to playing, Robinson has operated an elite basketball training business for several years, with his young clients across North America experiencing unprecedented results. Robinson has also served as a coach at many high school developmental camps and has been active in several charity initiatives for underprivileged children and victims of bullying.


Robinson lives in Halifax, Nova Scotia with his wife Jillian and their infant son Louie, and often travels to his second home in Houston, Texas to spend time with his other three children, Jaalen, Santana and Giselle.

Eric Nelson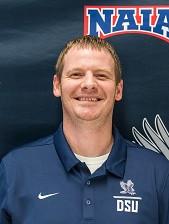 Fatih Akser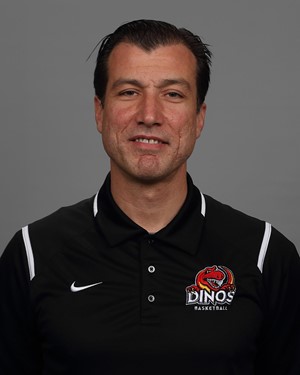 Harley Story
Harrison Corolis
His previous experience includes being an NCAA Assistant Women's Basketball Coach at the University of West Alabama, staff at Fanshawe College, St. Francis Xavier University, and the Canadian Basketball Academy.
Hudson Welty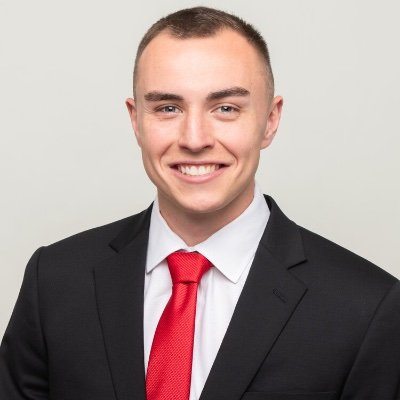 Isaiah Warning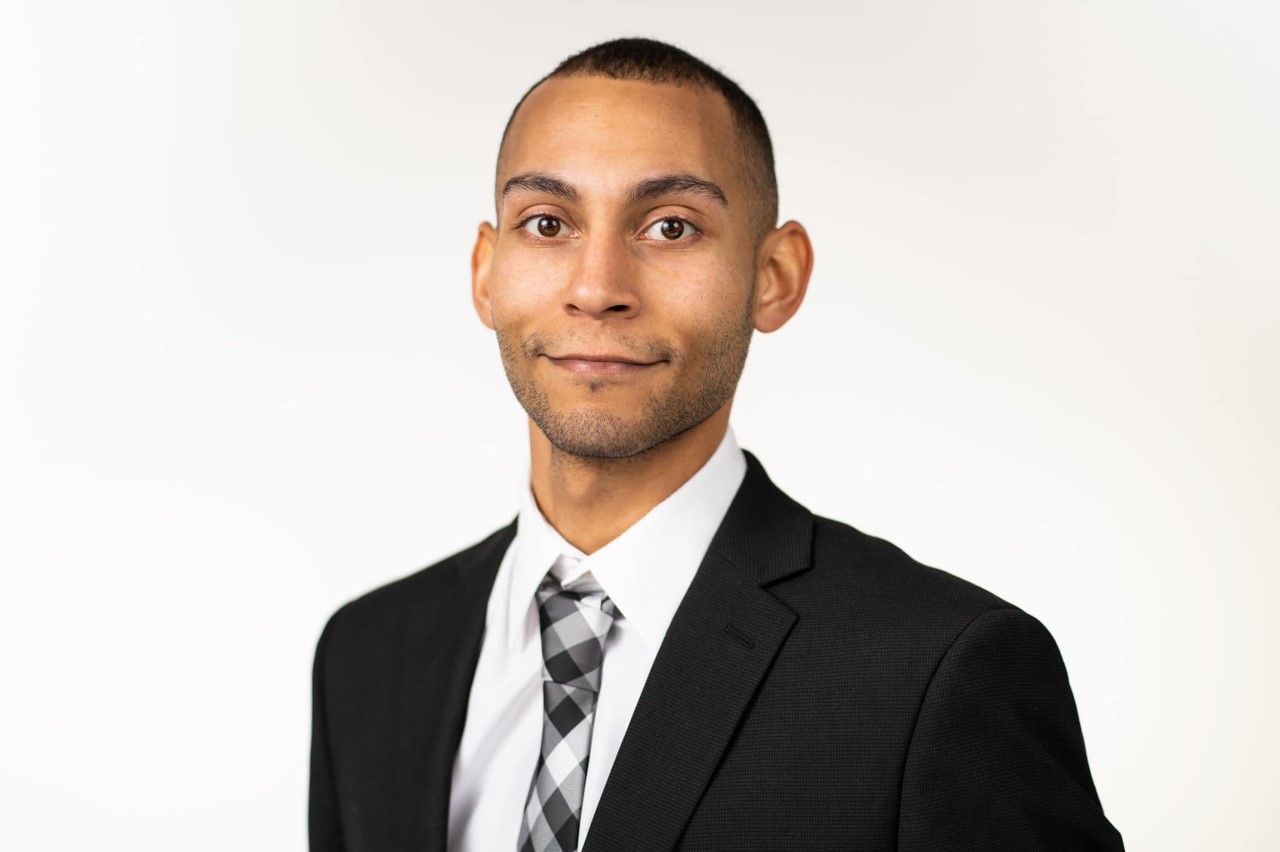 Coach Warning begins his first year as Head Coach for the UW Oshkosh at Fox Cities Men's Basketball team. However, he has a lengthily history with this program; player and captain (2016-2017), Assistant Coach (2017-2021). Coach Warming has a disciplined yet willfulness to guide his players and fine tune their game individually and collectively as a team.
During the off-season he is also a Youth Basketball Instructor with the Milwaukee Bucks Youth Basketball Program; 2017 - Current. In these programs Coach Warning educated players on the fundamentals and basic skills of basketball while allowing them to find their love for the game itself.
Coach Warning takes pride in helping players ranging in all ages and levels both physically and mentally. His passion and knowledge of the game are what make his expertise so beneficial to up and coming players. He uses his extensive history and basketball IQ to implement it with all those under his guidance. Having the skills to direct all ages of learners has really made Coach Warning stand out.

Jamal Edwards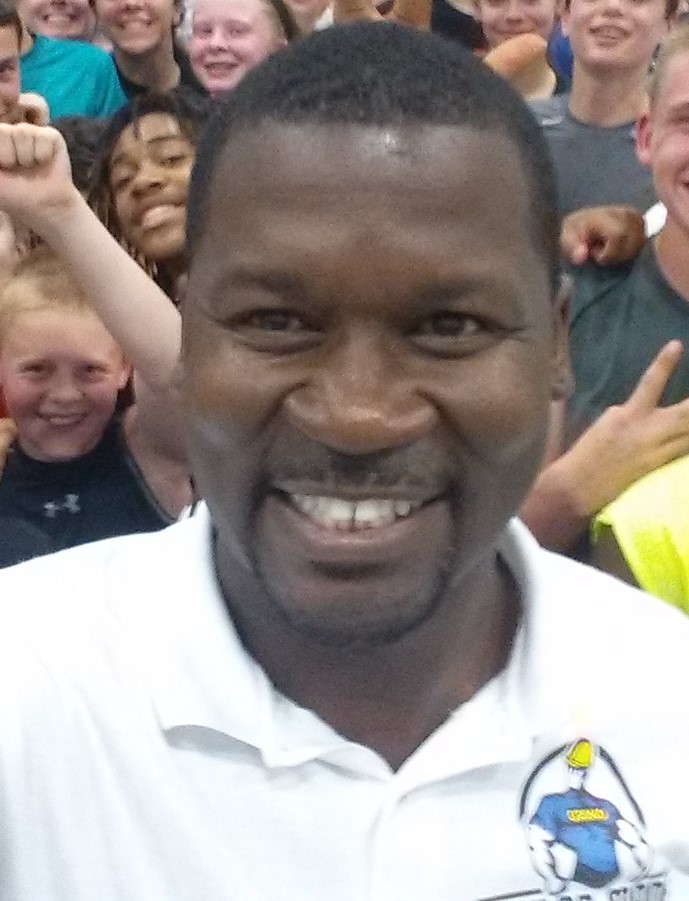 Coach Jamal Edwards has had the opportunity to learn the BDT concepts from our very own Coach Chris Oliver who has put on over 300 BDT Camps throughout the United States. Jamal's road to how he got to this point in his life is outlined below.
During a basketball course in his senior year of college, Coach Edwards had an assignment to teach one offensive drill and one defensive drill to a group of classmates. His group consisted of international students with no experience in basketball and English was their 2nd language. He felt at ease instructing his group through the drills, and it was from that experience he realized his true calling, "coaching".
Coach Edwards was invited back to be an assistant coach at his alma mater (University of Windsor) and wasted no time in making an immediate impact. Under the guidance of current Head Basketball Coach Chris Oliver, Coach Edwards mastered the key components of Oliver's Basketball Decision Training (BDT) and was responsible for player development and recruiting.
Having a desire to give back to those who gave so much to him, Coach Edwards started the Taylor Made Basketball Academy (2005) in efforts to give the kids from his hometown the same instruction he was exposed to.
After executing many successful events through the Taylor Made Basketball Academy, Coach Edwards realized teaching fundamentals and discipline needed far longer than a 3-5 day camp to make a lasting impact in the lives of youth. Now he's offering programs targeting underserved communities (inner city, rural, international and military youth), through Taylor Made Prep in Phoenix, AZ (2014).
He has played at Alpena Community College, University of Minnesota- Crookston, the University of Windsor, and in Switzerland, Germany, and Austria
Coach Edwards has worked camps throughout Michigan, Ohio, Minnesota, Iowa (Breakthrough Basketball), Kentucky, Arizona, and Ontario, Canada.
In addition to coaching at multiple levels (College Basketball, AAU, Nike Elite Training Programs), Coach Edwards has trained and developed multiple Division I student athletes.
Coach Edwards has a bachelor's degree in Communications from the University of Windsor and is currently pursuing his Master's in Sports Management at American Public University.
James Ellis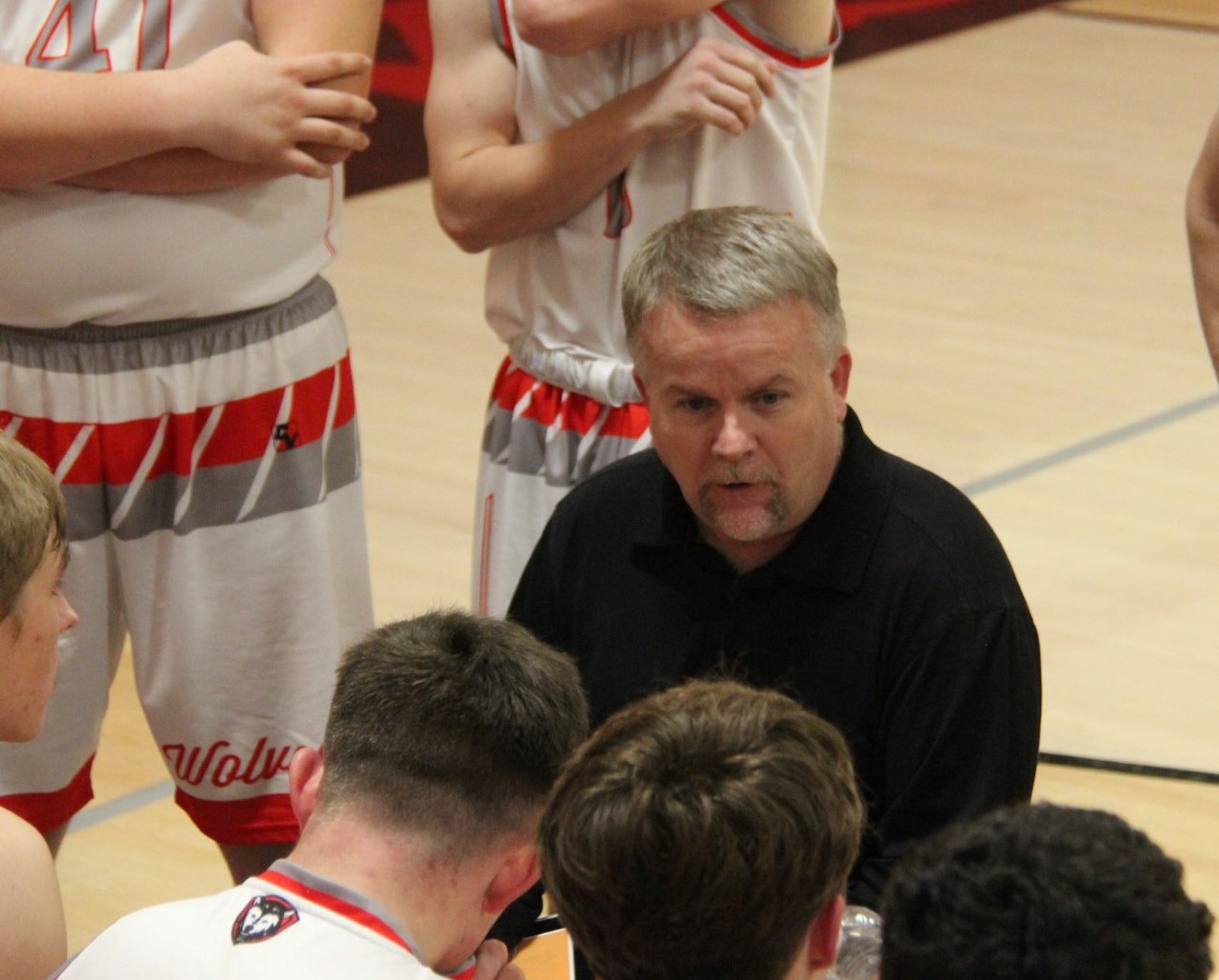 James Ellis is currently the Head Boys Coach at Days Creek Charter School in Days Creek Oregon. Coach Ellis brings many years of experience including:
Over 25 years Varsity coaching experience.
22 State Playoff Appearances
Multiple Conference Titles
Multiple Conference Coach of the Year Awards
Listed in the top 10 most wins among active High School Boys Coaches in the state of Oregon
Coach Ellis has worked with Breakthrough Basketball Camp coaches Jim Huber, Chris Oliver and Don Kelbick to name a few. He has helped organize and orchestrate many camps throughout Oregon as well as traveled to Germany to observe camps in a different culture. He is passionate about coaching and uses his knowledge to provide clear and challenging instruction to athletes eager to improve their basketball skill set.
Jarod Kelly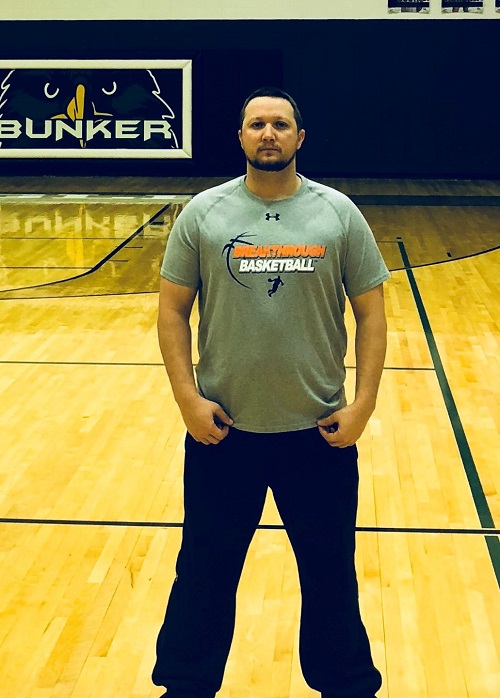 Coach Kelly is currently the Head Coach at Bunker in Missouri where he has compiled a 49-15 record
Previously, Coach Kelly was the JV coach under Mike Wilson who has 4 Final Four appearances at Strafford High School.
During Jarod's playing career at North Central Missouri College, he set school record for 3 point percentage, which still stands at 48%.
Coach Kelly has been working Breakthrough Basketball camps for the last two years and has been trained under the wing of our Elite Skill Development Coach, Jim Huber who has worked with some of the best players in the world!
Jason Holzer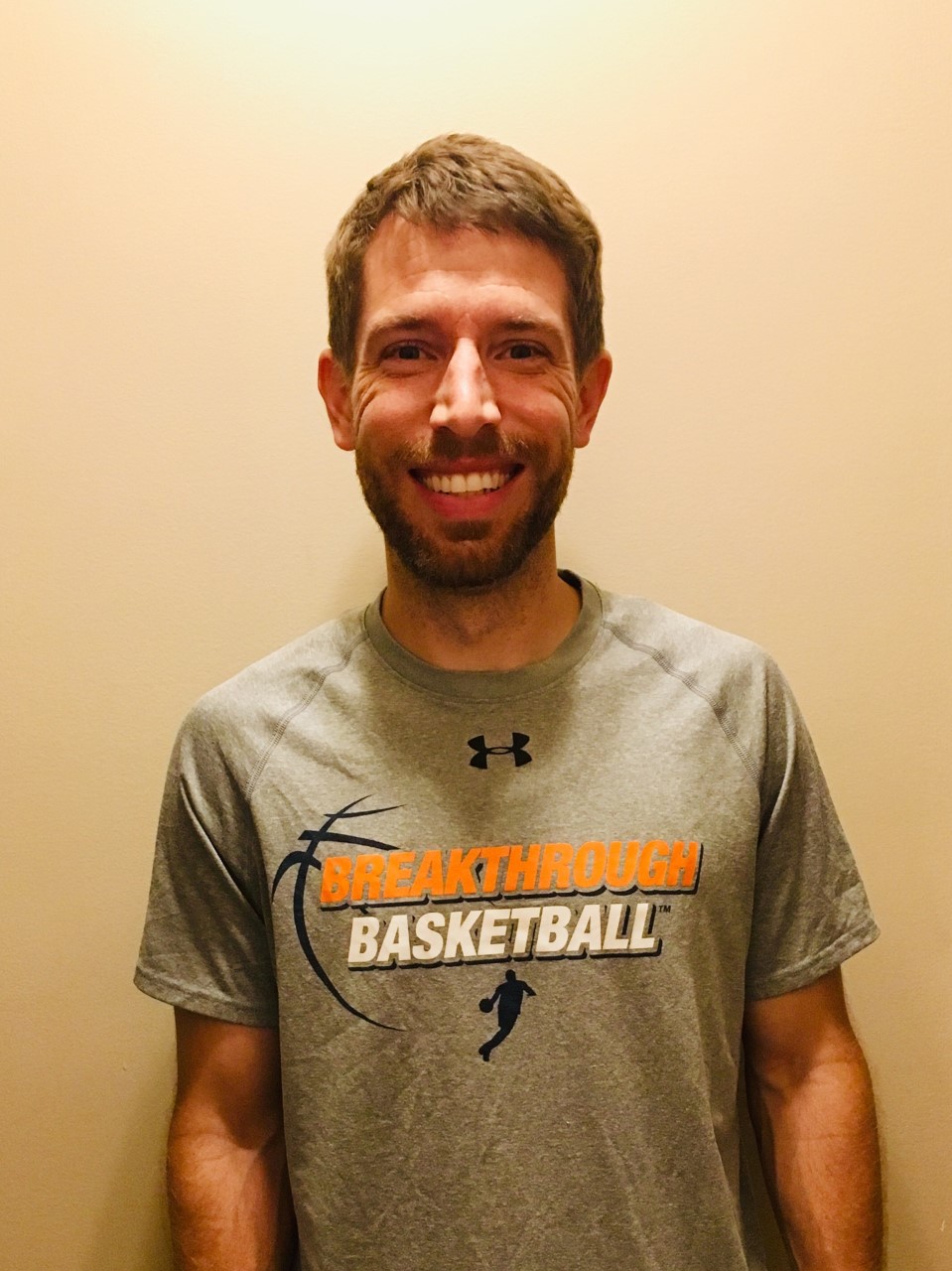 Coach Holzer is currently the Middle School Basketball Coach and Coordinator of Basketball Operations at St. Therese North School in Kansas City.
Coach Holzer has been doing Breakthrough Basketball camps for 4 years, learning under the wing of our Elite Skill Development Coach, Jim Huber who has worked with some of the best players in the world!

Holzer started the basketball program at Alta Vista High School and is the former assistant coach at Shawnee Mission West, a 6A school in Kansas. Jason also coaches with MoKan, which is a Nike sponsored AAU program out of Kansas City
His best season as a coach was his Freshman A team going 17-3 at Shawnee Mission West
Coach Holzer has also worked for Pro Camps with Bill Self
Jason Kent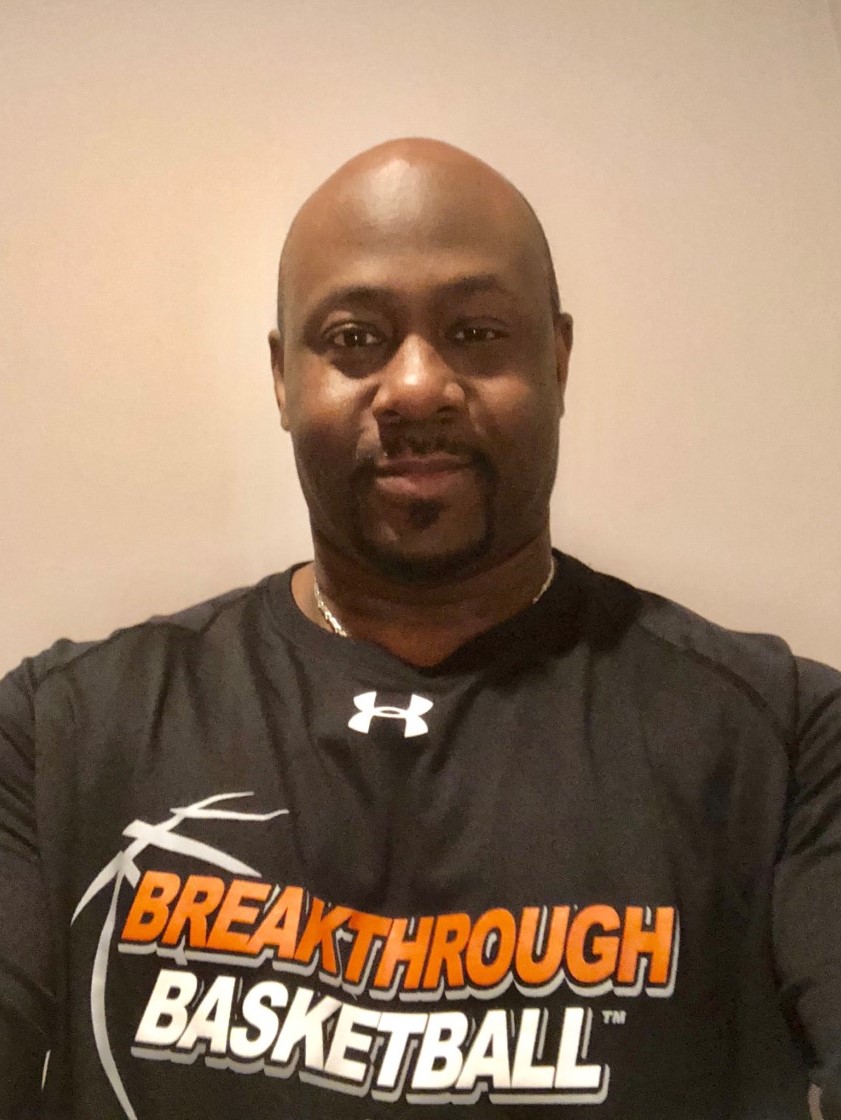 Jason Reid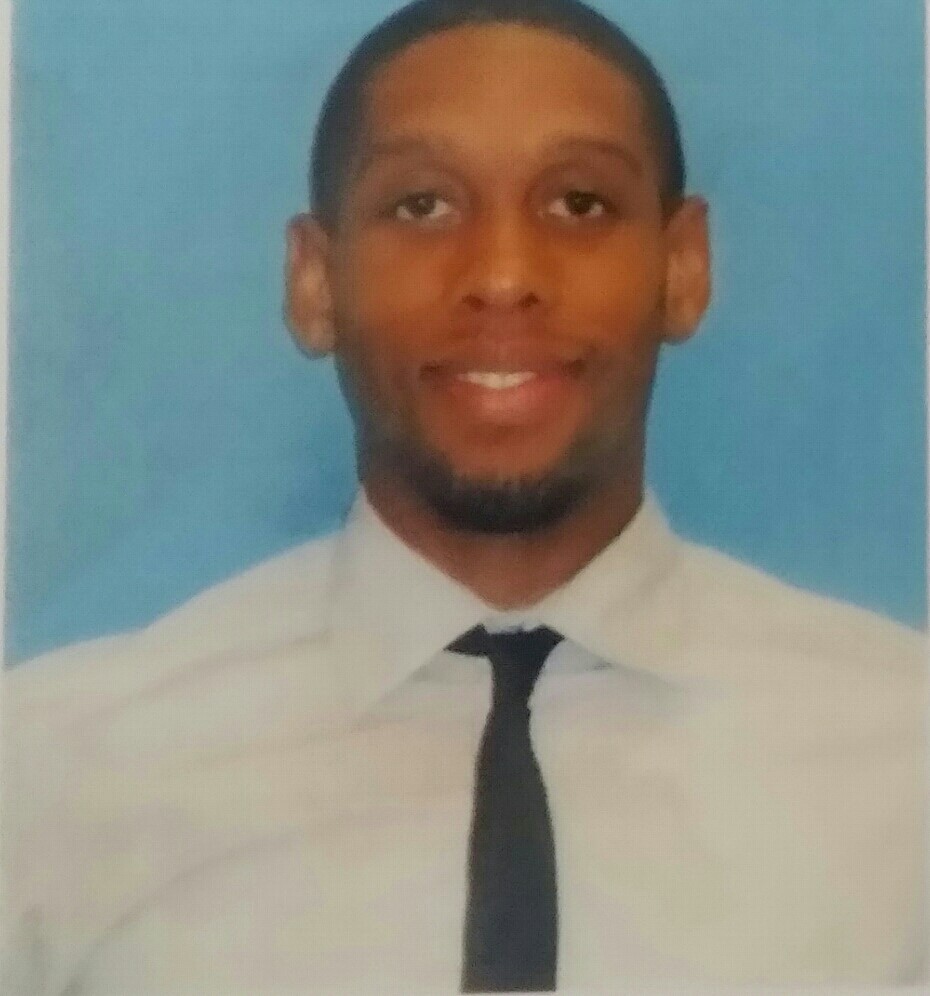 After a successful high school basketball career, Jason Traveled to play professionally overseas for a short two-year stint before making his way back to the states where he began a basketball development company to help local athletes improve on their basketball skills.
Coach Jason Reid has 10 plus years of experience coaching and training athletes at multiple levels including local youth, AAU, High School, Collegiate, and some Pro. Through his professionalism, commitment to his players , and his relentless hard work Jason's demand for training is consistently growing.
Jason is the Current Assistant Varsity/Head Freshman Coach of Osceola High School and The Owner of Just Ball Athletic Training which provides Basketball Player Development to all athletes.
Jeff Haarlow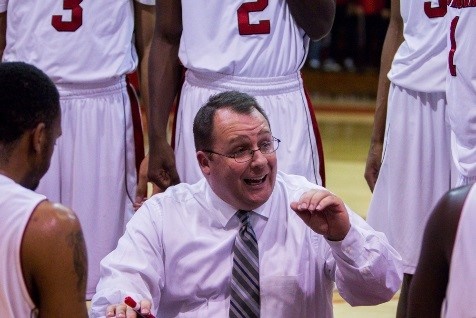 Owner of Haarlow's Hoops Academy...skills & team training
Played 2 years of college basketball and golf at Berry College, Rome, GA
19+ years of college coaching experience
12 years college head basketball coach (Berry College and Tennessee Temple University)
Over 150 career wins, NCCAA Regional Coach of Year '13-'14
Coached over 20 All-Americans and 6 professional athlete
Worked numerous Breakthrough Basketball camps since summer of '15
Jeremy Hobbs
Jim Huber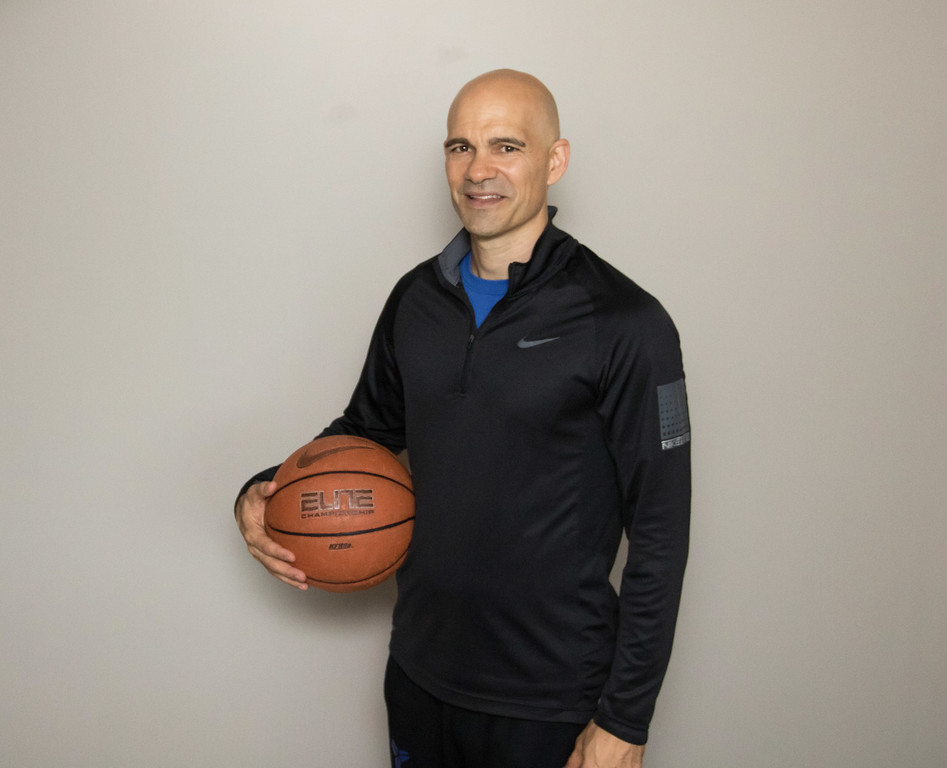 Jim Huber has developed and coached some of the best players in the world including current NBA players and elite players that attended some of the best college programs in the nation such as Duke and Kentucky.
Some of Coach Jim Huber's coaching credentials include:
Over 20 years of basketball coaching experience at the youth, high school, and college levels.


Coached a team to a 1st place finish at the 2013 Nike Global Challenge.


Coached at the Nike Elite 100 Camp which selects the top 100 high school players.


#1 Team Defense at 2013 Nike EYBL which has the top 40 Nike High School teams from North America and consists of 18 regular season games. Qualified for 2013 Nike Peach Jam.


A head coach for Mokan Basketball. Mokan is a direct Nike sponsor program. In 2012 when Coach Huber was Director of Basketball Operations, Mokan reached the Final Four at the Peach Jam, which only selects the top 24 teams from the Nike Elite Youth Basketball League (EYBL).


45 Championships, 13 Runner-up Finishes, and 26 Final Four Finishes at regional and national tournaments since 2004.


42 Collegiate players and 22 at Division 1 level.
Joel Hueser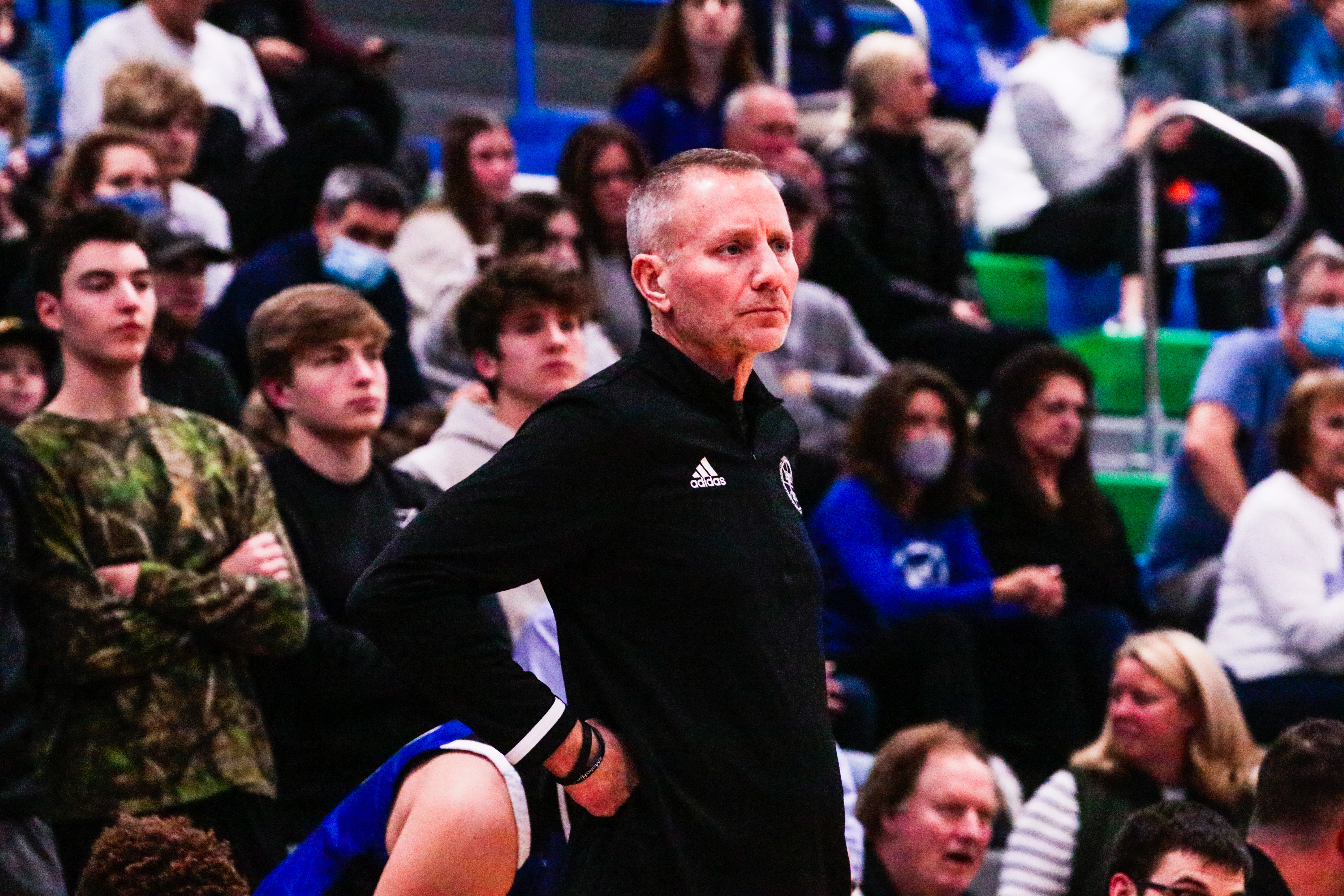 Coach Joel Hueser earned his degree from the University of Nebraska-Kearney. He was also a member of the Loper Basketball team (1984-'88). Coach Hueser started his career in Kansas. He was the boys' head varsity and junior high coach at Mankato High School.

One year later he returned to Nebraska and became the boys' head varsity coach at McCook High School for 13 years. During his tenure at McCook, his teams qualified for the state tournament 5 times, finishing as the runner up in 2000.

In 2003 he was hired by Papillion-LaVista South High School and has been the boys' head varsity coach ever since. His teams have qualified for the state tournament 3 out of the last 5 years. He also teaches in the Physical Education department and also serves as an assistant track coach.
Jon Giesbrecht
Jon Giesbrecht just returned from coaching in Italy with College Prep and is now running a player development business in Winnipeg.
Prior to coaching in Italy, Giesbrecht was a full-time assistant coach with the women's basketball team at University of Regina. Before that, Giesbrecht built up five years of U SPORTS experience as an assistant with the men's teams at both the University of Winnipeg and the University of Manitoba. He also spent seven years working with Basketball Manitoba and John Taylor Collegiate, winning a national title and multiple provincial championships.
Coach Giesbrecht has also had the opportunity to work with the Canadian Junior Men's National Team as a video coordinator (2017), and as a consultant for various college and professional basketball players and teams.
Giesbrecht was born and raised in Winnipeg.
Jonathan Bluitt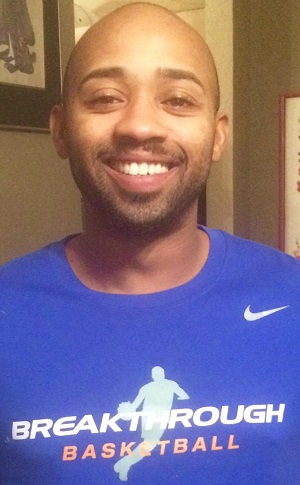 Jonathan Bluitt a 4 time high school state basketball champion from OKC McGuinness from 1998 to 2001. Bluitt also played for Athletes First and was the main catalyst for leading Athletes First to its 1st Nike Super Showcase in Orlando, Florida. From there Bluitt took his savvy skills and leadership abilities to Bridgton Academy, being one of the 1st guys out of Oklahoma City to explore the postgraduate experience.
As a collegiate player, Bluitt was a three-year starter and four-year letter winner from 2002 to 2006. Bluitt helped guide Oral Roberts University to a pair of Mid-Continent Conference regular-season Titles, a Mid-Continent Tournament Championship, NIT appearance and the 2006 NCAA Tournament.
Bluitt led the Mid- Continent in assist 3 out of the 4 seasons he played also ranks 2nd as the all time assist leader at Oral Roberts University.
Some of Coach Jonathan Bluitt's coaching credentials include:
Two years as a graduate assistant under Scott Sutton at Oral Roberts University, where he assisted the coaching staff with player development as well as helping with scouting reports for the opposing team.


Two years as a JUCO men's assistant at Western Texas College. During his two years at Western Texas College, Jonathan helped coach the team to their first conference tournament in 21 years, since the NolanRichardson era.


Bluitt has helped with the coaching duties of Athletes first; which is one of the nation's top AAU elite programs in the country. As well as assistant coaching duties with the Oklahoma Storm (home school) leading the Storm to a Gold Ball Championship and Tulsa Noah.


Bluitt has worked multiple basketball camps such as the Harlem Globetrotter camp, Kansas University, Oklahoma State University, Oral Roberts University and Oklahoma Christian University.


He has developed and trained a number of pros as well as some of the top prep basketball players throughout the country.


Jonathan is a specialist in developing basketball players and inspiring each individual to improve in dribbling, shooting, creating space from the defender and much much more!!!


Justin Bowen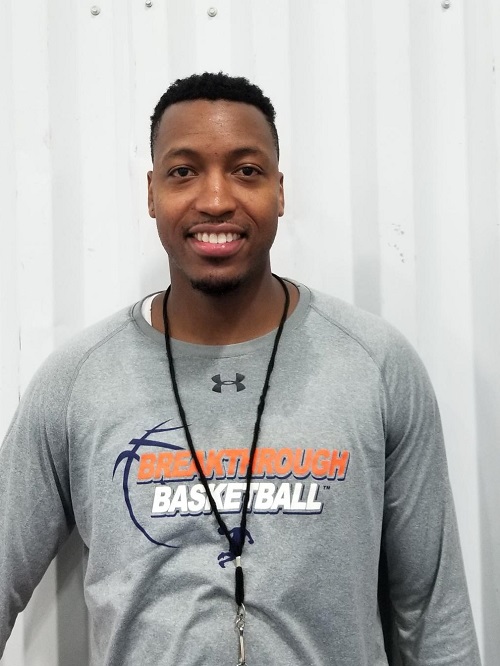 Kendra Aaron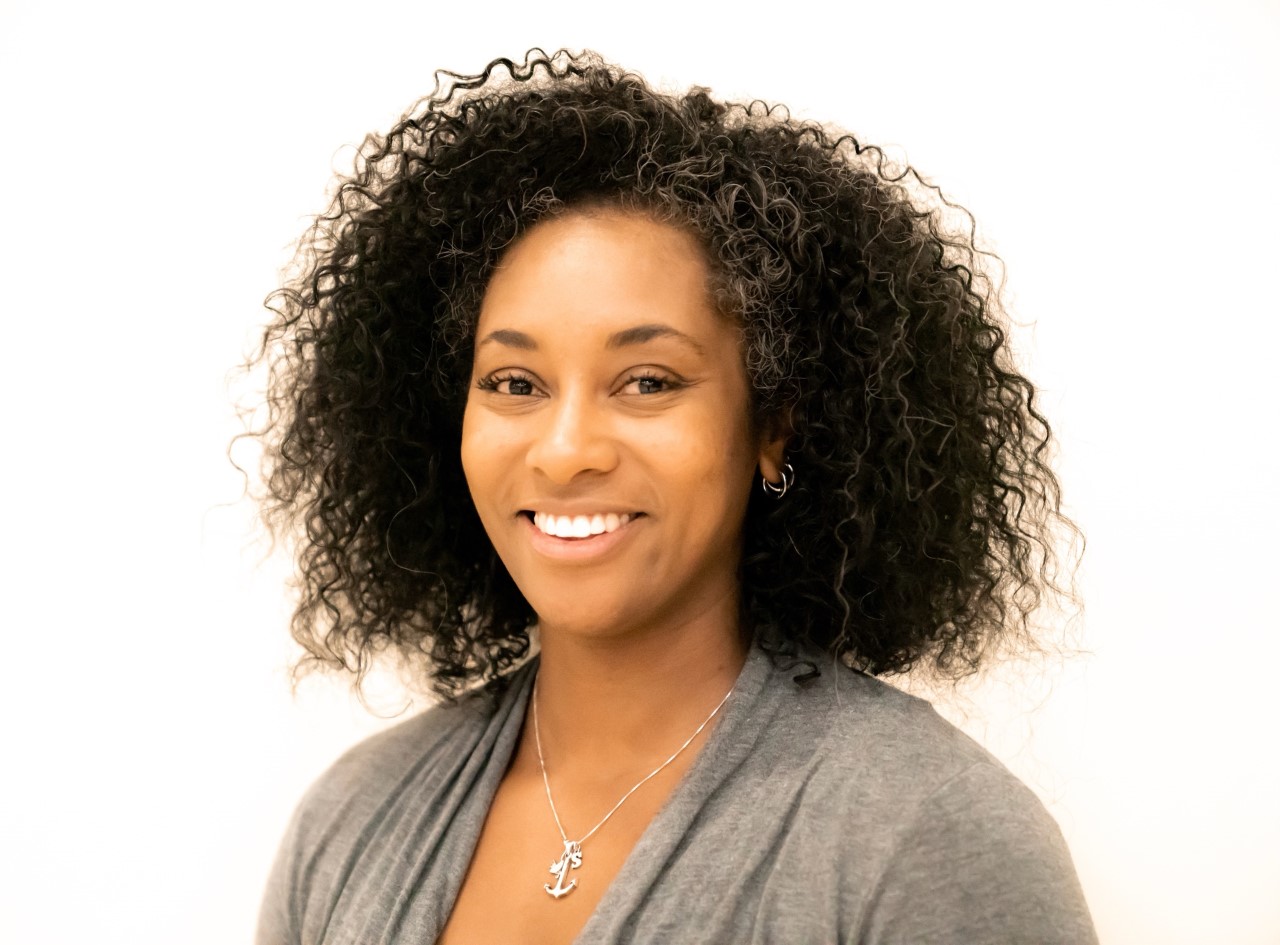 Kendra Aaron comes to Breakthrough Basketball with over 10 years of college coaching experience! During her career she has coached at NCAA DII, Adams State University (2011-2013), followed by NJCAA DI, New Mexico Junior College (2013-2016), and currently at NJCAA DI, Central Arizona College (2016-Present). Coach Kendra has a passion for helping the next generation be successful on the court to be able to carry the same lessons learned to be successful off the court in every aspect of their lives.
Kendrick Bryson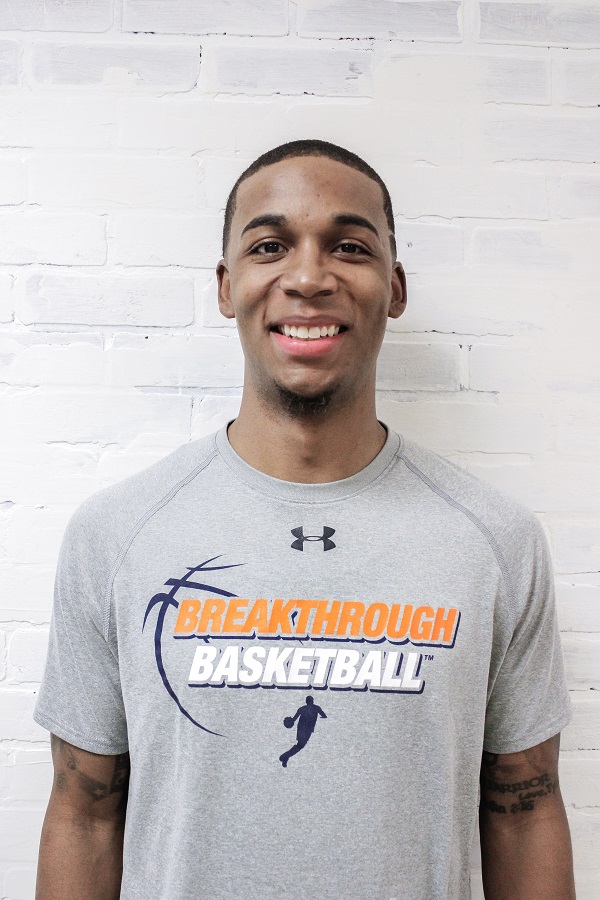 Kenton Tennal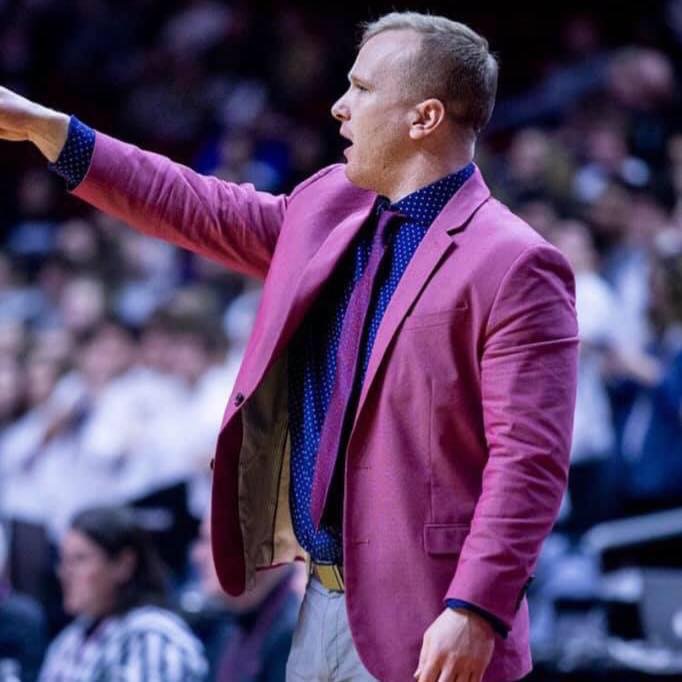 A love for the game of basketball along with a tremendous work ethic, enthusiasm and intensity give Kenton Tennal all the right ingredients to be one of the top young basketball camp coaches in the Midwest.
Tennal has coached a high school basketball team into the State Tournament in three different states…Kansas, Nebraska and most recently Iowa.
Coach Tennal's career record as a head high school coach is 101-33 (75%.) His teams have consistently been near the top of offensive statistical categories such as points per game, and 3's made per game. In 5 seasons, Tennal has coached 14 1st/2nd team all conference players.
While in high school he led his team to the state tournament three consecutive years from the point guard position. Coach Tennal spent much of his youth in the gym as both his mother and father are Hall of Fame coaches in Kansas.
Tennal has been working youth basketball camps since he was just 15 years old. He and his sister took over their fathers T's Skills and Drills Basketball Camp right out of high school, and they have been running that camp in Centralia, Kansas every summer for the past 15 years. Since moving to Iowa Kenton started doing his own camps keeping the T's Skills and Drills name while helping hundreds of young players to not only develop their basketball skills, but learn to love the game, as he does.
Kermit Holmes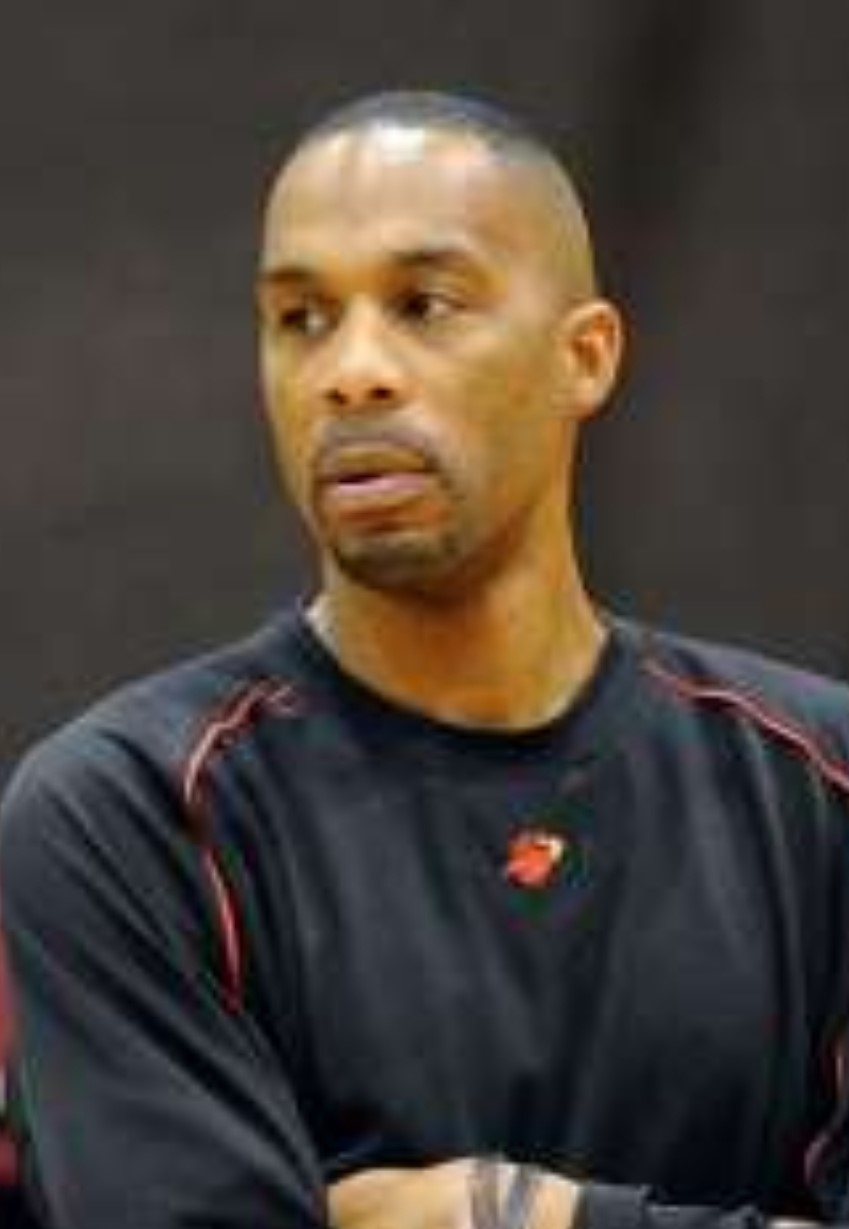 Kevin Tucker
Tucker stayed on at Carson-Newman as a graduate-assistant coach for the 2017-2018 season.
Coach Tucker is currently in his 2nd year as a high school Head Coach at First Baptist Academy in Knoxville TN
Coached with various basketball camps since 2010. Entering 3rd year with Breakthrough Basketball.
Kristina Danella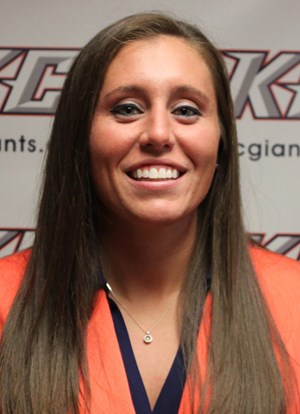 Kristina Danella is currently in her third season as the Head Women's Basketball Coach at Keystone College in La Plume, Pennsylvania. Danella's career coaching record is 125-73 after seven active seasons. Danella is also in charge of Game Day Management at Keystone College.
Danella was named the 2020 CSAC Coach of the Year after winning the 2020 CSAC Championship. This marked the first ever conference championship for Keystone College. With this victory, Keystone made their first ever NCAA Tournament appearance. Keystone ended their historic 2019-2020 run with a record of 21-7 and 19-1 in conference.
Additionally at Caldwell, Danella served as the Associate Director of Athletics and Senior Woman Administrator, where she served on the Gender and Equity Committee for the Central Atlanta Athletic Conference, and oversaw Caldwell's Student-Athlete Advisory Committee, helping fundraise for charities such as Make-A-Wish.
Danella also serves as the High School Director and Head Coach of the Jersey Cardinals AAU program.
Danella graduated from Marist College in 2013 after winning three MAAC Championships with the Red Foxes. Danella scored over 1000 points in her career and was the MAAC Sixth Player of the Year as a senior. Before Marist, Danella played two years for UMass and was an Atlantic 10 All-Rookie Selection and Second Team All-Conference Player.
The Manalapan, N.J. native starred at Red Bank Catholic High School, graduating as the school's all-time leading scorer and rebounder with 1,773 points and 1,156 rebounds. A three-time All-State First Team selection, she was a two-time Shore Conference Player of the Year and the 2007 Asbury Park Press Player of the Year.
Kyle Miller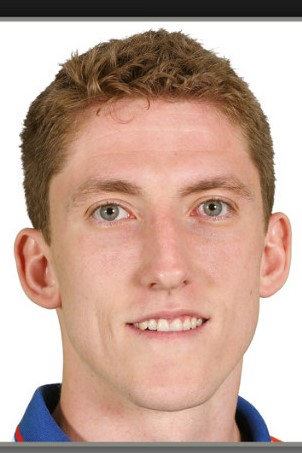 Coach Miller is currently the Head Men's Varsity Coach at Piketon High School in Piketon, OH
Coach Miller played at Notre Dame College & Shawnee State University from 2005-2009 where he was a 4 time All-American Mideast Conference member. He was an American Mideast Conference champion (North Division) in the 2007 - 2008 season
Kyle played professionally in the Central Australian Basketball League for 3 seasons (2012-14)
Coach Miller has helped worked at Breakthrough Basketball camps since 2017
Other notable accomplishments:
- 3 time CABL All-Star 5 member (2012, 2013, 2014)
- 2 time CABL leader in assists (2013, 2014)
- 2 time Central District Basketball Club Most Valuable Player (2012, 2014)
- Finished top 5 (in the CABL) in scoring 2 times (2012, 2014)
- Finished top 3 in the Woollacott Medal (CABL MVP) voting (2014)
- Helped lead the Lions to back to back playoff appearances after a stretch of 21 years of not qualifying (2013, 2014)
Western High School (Boys' varsity coach): 3 seasons (2014-2017)
- Led the Indians to their 1st winning season in 6 seasons (2nd place finish in the Southern Ohio Conference) – 2014-15
- Led the Indians to Sectional and District championships (2015-16)
- Led the Indians to their first Regional (sweet 16) appearance in Ohio's state tournament in 8 seasons (2015-16)
- Led the Indians to their best regular season win total in 8 seasons (2016-17)
- Experienced back to back to back winning seasons (2014-15, 2015-16, 2016-17)
Kyle Taylor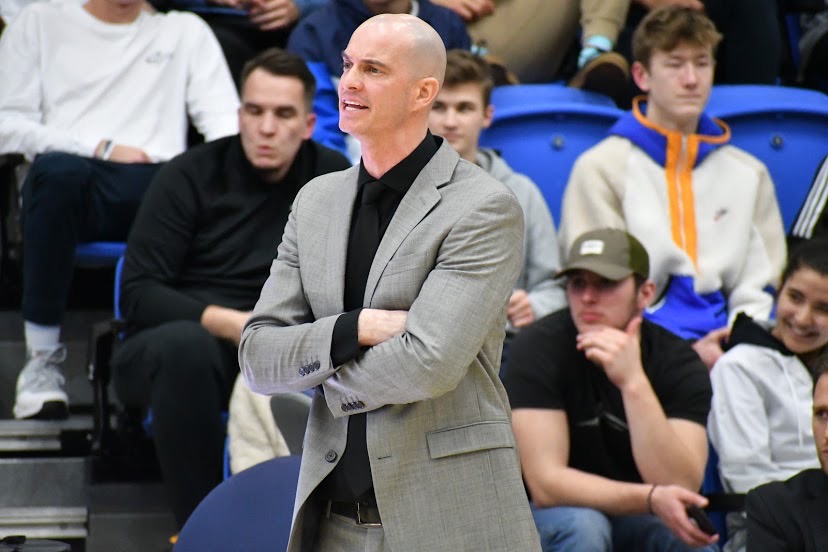 Entering his third season in Bruins blue, Kyle Taylor has continued the strong tradition of the Salt Lake Community College Men's Basketball program.

In just two seasons, Taylor has posted an overall record of 49-9, earning back-to-back trips to the NJCAA Championships in Hutchinson, Kan. He earned the Scenic West Athletic Conference regular-season title and a Region 18 title in the 2019-20 season, seeing a high national seed end in disappointment with the COVID-19 pandemic. Taylor earned the 2020 Region 18 and NJCAA West District Coach-of-the-Year awards.

Not only has SLCC been successful as a team in Taylor's tenure, the Bruins have seen a great deal of individual success. To date, SLCC has had a pair of NJCAA All-Americans, eight NJCAA Academic All-America players, and has had 14 players accept offers to NCAA Division-I programs.
Kylee Gorby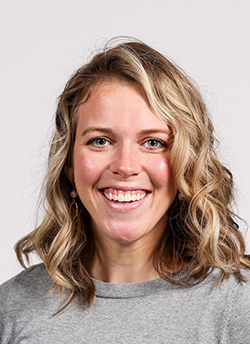 Head women's basketball coach, Kylee Gorby, is entering her second year at the helm for Spalding. In her first season, she led her team to a 3-4 overall record.
Prior to taking the helm at Spalding, Gorby served as an assistant coach at Georgetown College where she helped guide the Tigers to at 22-11 record and appearance in the NAIA Division I National Tournament in 2019. While at Georgetown, Coach Gorby assisted Head Coach James Jackson in recruiting, creating and implementing scouting reports, creating and conducting individual workouts, mental training activities, as well as organizing and implementing fundraisers.
As player, Gorby was a four-year letterwinner at Asbury University in Wilmore, Kentucky, helping lead the Eagles to the first NAIA National Tournament appearance in school history in 2014-15, as well as a return trip to the big dance in 2015-16. The 5-9 guard also helped guide the Eagles to back-to-back KIAC tournament titles in 2015 and 2015. For her career, Gorby scored 1,197 points, pulled down 452 rebounds and dished out 410 assists earning First Team All-KIAC and NAIA All-Tournament team honors in her senior season.
Gorby, a Leitchfield, Kentucky native, is a graduate of Asbury University where she earned B.A. in Media Communications.
Loretta Martin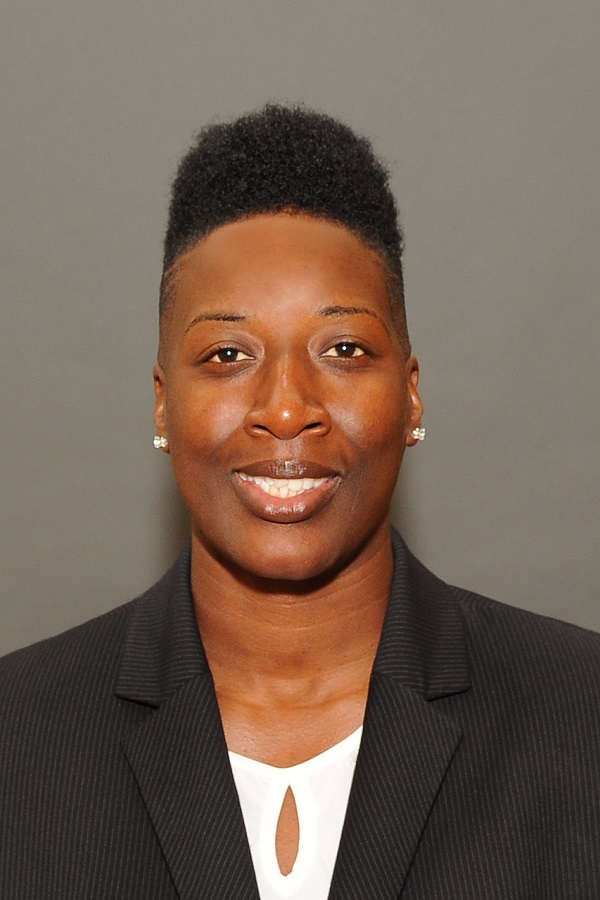 Loretta Martin, a native of Kenner, La, entered the Dillard University family in 2005 as a member of the Lady Bleu Devils basketball team with an athletic scholarship. After graduating from Bonnabel High School in 2002, Ms. Martin received a basketball scholarship to Copiah Lincoln Community College, where she played basketball ball for two years.
Coach Martin received an Associate degree in Kinesiology in 2005 from Copiah Lincoln Community College. She then moved on to join the Dillard family where she played two seasons under the direction of Coach Kiki Barnes. After completing her eligibility in basketball, Ms. Martin received a Bachelor's degree in Educational Studies in May 2010 from Dillard University.
Ms. Martin is currently staffed in the athletic department at Dillard University where she is assistant women's basketball coach for the Lady Bleu Devils.
Malcolm Wynn

Malcolm Wynn is entering his sixth season at New England College. Last season, Wynn was named as the associate head coach. "Malcolm Wynn is a tremendous coach," said Coach Charlie Mason. "Coach Wynn's body of work at the collegiate level speaks for itself. He has won at every level and his experience as a successful coach and recruiter will be an asset for our program as we move forward."
Since joining the Pilgrims staff, the men's basketball team is 75-32 (.701 winning percentage), including three-straight 20+ win seasons.
Wynn served as the head men's basketball coach at Curry College for 12 years and led the Colonels to multiple Commonwealth Coast Conference Championships and NCAA tournament appearances; including a school-record 21 wins in 2012-13 season.
Malcolm Wynn also served as the head men's basketball coach at Roxbury Community College. In the course of seven seasons, he compiled a stellar 142-42 (.771) record. Wynn led RCC to the 2000 NJCAA Division III National Championship and was subsequently named as NJCAA National Coach of the Year. One year later, he guided the Tigers to a 31-1 record and third-place finish in the NJCAA National Tournament. Starting in 1996, his teams won four NJCAA State Championships and five NJCAA Region XXI Championships. Wynn was also a four-time recipient of both NJCAA Region XXI and District 8 Coach of the Year honors.
Marcilina Grayer

Marcilina Grayer was named as head coach of the Salt Lake Community College women's basketball program in the spring of 2019, replacing longtime coach Betsy Specketer.


A former SLCC player herself, she brings a wealth of experience to the program. Grayer also fulfills the role of Eligibility Coordinator for the department. Grayer is currently a member of the NJCAA Board-of-Regents representing Region 18 and the Scenic West Athletic Conference.

The SLCC alum has already created a notable reputation by coaching with the Bruins, with a set of accomplishments that landed her on the WBCA Thirty-Under-30 in 2018. The list recognizes the top-30 coaches in collegiate women's basketball under the age of 30.

She helped lead the Bruins to an NJCAA Final Four appearance in the 2016-17 season, as Salt Lake earned both Scenic West and Region 18 titles. The Bruins also won the league in 2018 and 2019, repeating as Region 18 champions and claiming the Scenic West crowns.

Mostly working with the Bruin post players, Grayer played a huge role in helping SLCC land a First-Team All-Region 18 and Player of the Year pick in sophomore Cassidy Whitney. Because of her efforts, the 2015-16 SLCC program had a 31-3 overall record and 14-1 record in the SWAC, leading to a league championship and an NJCAA National Tournament at-large berth where the Bruins advanced to the Elite Eight.

Coach Grayer played collegiately at SLCC from 2008-10 where she helped the Bruins to a Region 18 runner-up finish and a No. 5 final ranking in the NJCAA Top-25 Polls in 2010. Grayer was an Academic All-Region 18 scholar-athlete in each of her two seasons as a Bruin.

Coach Grayer earned her bachelor's degree in Integrated Studies (Criminal Justice/Psychology) from Dixie State University and also obtained an associate's degree from SLCC. She holds a Masters' Degree in Coaching and Athletic Administration from Concordia University - Irvine.

She currently resides in West Jordan, Utah.

Marcus Hall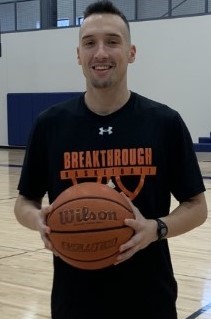 Martin Apodaca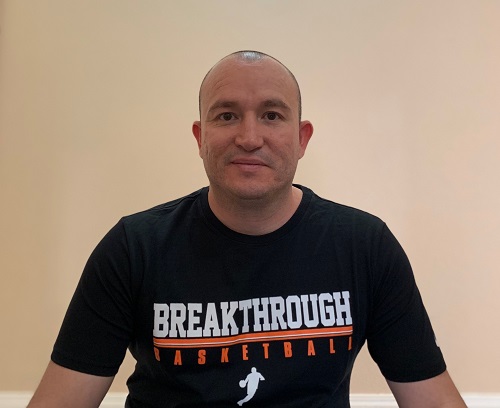 Matt Keeley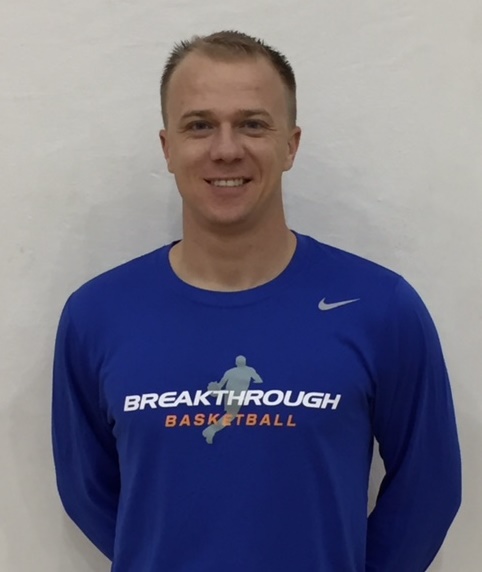 Coach Matt Keeley started coaching as an Assistant at MidAmerica Nazarene University during the 2009-2010 season. A 2004 graduate of MNU, Keeley spent the two seasons prior as a full time assistant at Washburn University. Before Washburn, he taught and coached at Manhattan High School.
Some of Coach Matt Keeley's credentials include:
Coach Keeley is now the Head Men's Coach at Ottawa University in Arizona
Keeley has recruited and coached 3 All Americans and 2 Conference Players of the Year and 13 All Conference Players


Matt Keeley has coached for 7 college seasons and in over 225 games


He is currently in his 5th season to have coached with Nike EYBL program, MoKan Elite


In 4 completed seasons Coach Keeley has directly coached over 25 players earning college scholarships including players in the SEC, Big10, Missouri Valley, Big East and Mountain West conferences


Matt has been the Camp Director at Rocky Lamar's Fundamentally Driven Basketball Camp for the past 5 seasons in that time working with over 3000 campers


Starting point guard for MNU 2000-2004


During his playing career at MNU, his team advanced to the Elite Eight three times


Keeley earned All-American honors his junior and senior seasons, leading the NAIA in assists as a senior


Matt was named the HAAC Player of the Year in 2004, a Champion of Character Award winner and was an Academic All-American


Along with conducting Breakthrough Basketball camps, Keeley is in charge of recruiting as well as help with scheduling, travel, and on-floor coaching duties at MidAmerica Nazarene
Matt Vega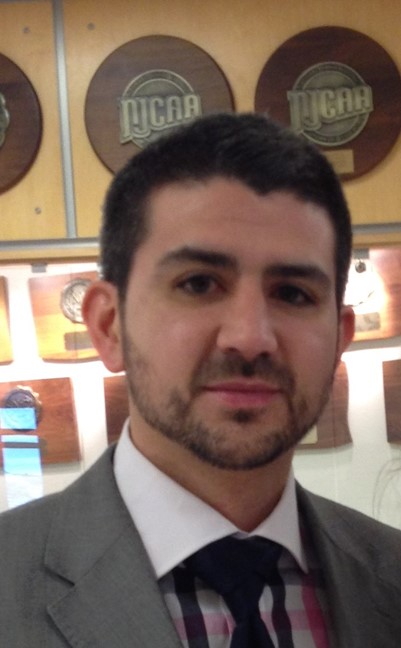 Matt Vega is currently the Boys Assistant Coach at Cheyenne Central. He is originally from Rawlins, WY, and played at Rawlins High School. He was All Conference and All State as well as a State Champion.
He started his coaching career at Casper College as a Women's Assistant Basketball Coach where he trained 3 NJCAA All Americans. From there he was the Girls Varsity Head Coach at Platte Valley High School and then the Boys Varsity Head Coach at Midwest High School.
Matt Vega has been a Breakthrough Basketball assistant coach for several years before being promoted to a Lead Instructor.
Matthew Dickman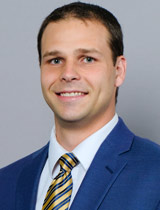 Matthew Dickman joined the Buena Vista men's basketball coaching staff in the summer of 2018 after spending the 2017-18 as an assistant coach at Indiana University East.
In his one season with at IU East, the Red Wolves went 34-3 and advanced into the NAIA Division II National Championship semifinal game. The team also had an All-American and led all of NAIA DII in overall wins.
Dickman arrived at IU East after serving as a graduate assistant at Central Methodist University, an NAIA school in Fayette, Mo. He also spent time as assistant coach at Brown Mackie College in Salina, Kan. Dickman has been part of programs that have earned regular Top 25 rankings and has coached a total of three All-Americans.
Dickman is a Tucson, Ariz., native and played college basketball at Kansas Wesleyan University. He was a two-time all-conference performer and is a member of Kansas Wesleyan's 1,000 points club.
He earned his bachelor's degree in physical education from Kansas Wesleyan and holds a master's degree in education/athletic administration focus from Central Methodist.
Mike Rocca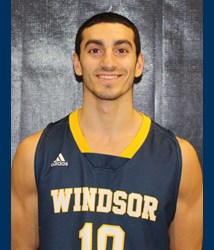 Morris Bethea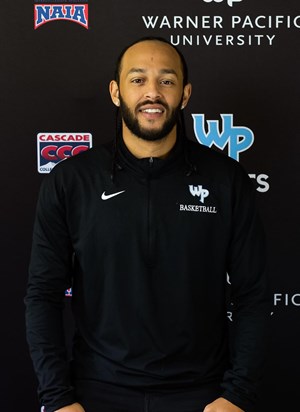 Coach Mo Bethea, is in his second year as the Assistant Head Coach for Warner Pacific University in Portland, OR. Coach Bethea leads player skill development, recruiting, film breakdown, as well as practice/game planning. Coach Bethea is entering his second year with Breakthrough Basketball, assisting with camps throughout the PNW
The Newport News Virginia native played collegiately at Warner Pacific University where he also earned a Bachelor's degree in Sports & Recreation Management with emphasis in Administration
Mo helped lead Warner Pacific to 2 national tournament appearances and 2 "sweet 16" runs. As a freshman he shot 90% from the free throw line, good for 6th all-time in school history. He topped that mark, as a Junior, shooting 93% from the line putting him at 4th all-time in school history for a single season. He coupled his success at the line with success from 3, shooting 47% from deep on the season, putting him at 14th in the entire country
For his career he currently sits at 7th in 3pt makes, 8th in 3pt attempts, 8th in games started, 12th in total minutes played, 15th in assists, 16th in steals, & 20th in games played in school history
Natalie Knight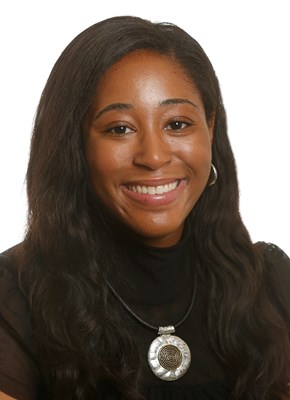 Nate Quilling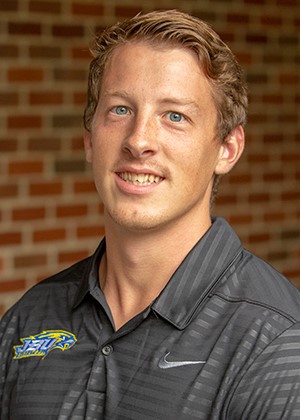 Nate Quilling, former graduate assistant coach at Trinity International (Ill.), enters his first season as an assistant coach at John Brown University in 2020.
At Trinity International, Quilling assisted in all areas of the men's basketball program. From player development to strength and conditioning, the Elk Mound, Wisc. native also prepared scouting reports, assisted in recruiting efforts and oversaw all junior varsity program efforts. During his tenure with the Trojans, Quilling helped the program achieve 42-48 record over three seasons, including a 21-11 mark during the 2017-18 season. That edition of the Trojans earned an at-large berth to the NAIA Division II National Championships.
As a student-athlete at TIU, Quilling had a remarkable senior season in 2016-17. The Trojans posted a single-season win record by finishing the campaign 30-6, capturing a Chicagolands Collegiate Athletic Conference (CCAC) title before making a run to the quarterfinals in the national tournament.
Quilling completed a Bachelor of Arts in business management at Trinity International in 2018 before earning a Master of Arts in leadership two years later.
Nick Smith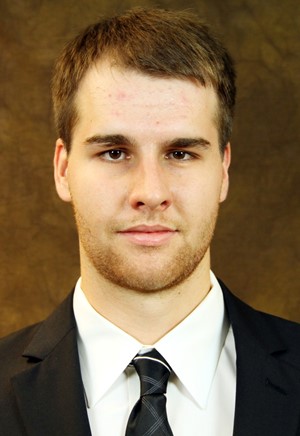 O.D. Anosike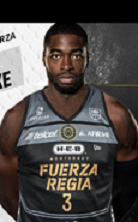 Paris Davis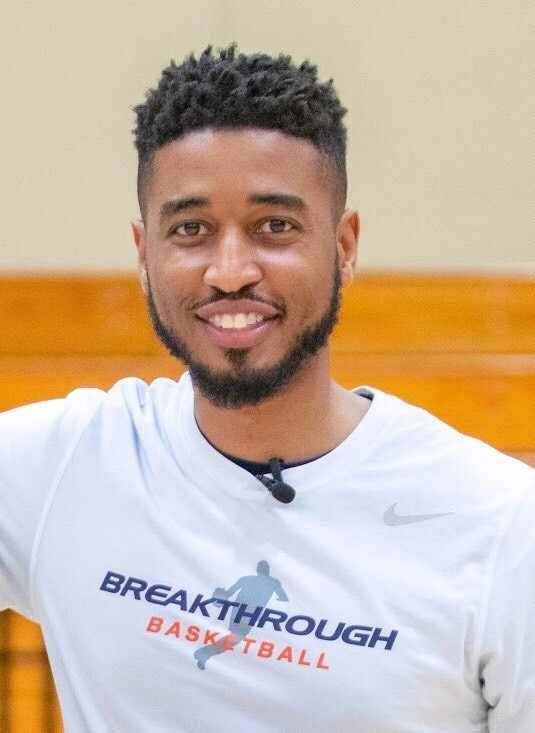 Coach Paris has over 11 years of basketball experience and extensive experience as a Breakthrough Basketball Skills Coach.
Paris is a CoachUp Captain, has completed over 1,000 basketball training sessions, has been ranked #1 in the state of Illinois for basketball training on CoachUp.com


Paris is an Elite Skills Trainer & Influencer for One Up Basketball

He played varsity basketball for the legendary coach, Gene Pingatore (2002-2005)

-Ranked top 100 in the state of Illinois (2005)

-Named East Suburban Catholic Conference All-Star (2005)

Received academic and basketball scholarship to Saint Xavier University (2005)

-Second leading scorer at Saint Xavier University (2006-2007)

-Helped lead team to the NAIA National Tournament (2007-2008)

-CCAC Honorable Mention Player of the Week at Saint Xavier University (2009)


Other coaching achievements include, but not limited to...

-Christ the King Girls HS Basketball Tournament Champions (2014-2015)

-Christ the King Girls HS Basketball Conference Champions (2014-2015)

-District 89 Boys Basketball Holiday Tournament Champions (2010)
Paris is the Creator and Author of the High Five Basketball Training Guide.
Quentin Mitchell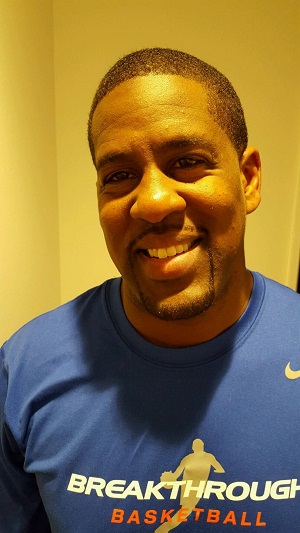 Quentin Mitchell has coached 40 college players, 23 of which have played at the Div 1 level. 6 professional players (one of which was an NBA pick) and has coached over 1,000 kids at various camps and clinics
Quentin was all conference in high school and a McDonald's All-American nominee.
He went on to play at Western Illinois University where he holds the records still today for for most 3 point field goals in a game (9), most consecutive games with a 3 point field goal (6), and highest 3 point field goal percentage in a game going 9/11 for 82%.
Quentin has played all over the world professionally, helping his teams make the playoffs and win championships.
Some of Coach Quentin Mitchell's coaching credentials include:
Assistant varsity coach at Redford Covenant High School in Detroit, Michigan. Responsibilities included practice planning, organizing game plans, scouting and team development.


Head JV Coach at Rock Bridge High School in Columbia, Missouri. Team records were as follows: 18-6 (2012-2013), 18-4 (2011-2012), 14-2 (2010-2011), 17-1 (2009-2010)


Assistant Coach at MOKAN, in Kansas City, Missouri from 2009-2012 and their record was as follows: 36-5 (2012), 50-9 (2011), 56-9 (2010), 57-9 (2009)


Most recently, along with working with Breakthrough Basketball, he was the head coach for Tilton Elementary School in Chicago where they finished 8-1 and made the Chicago league playoffs for the first time in 4 years
Rob Southall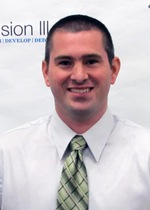 Hired in the fall of 2013, Rob Southall is now in his sixth season as head coach of the men's basketball program and assistant director of athletics at Elms College in Chicopee, Massachusetts.
Coach Southall's philosophy of player development have made their mark on the record books at Elms College. His offensive system allowed several student athletes to reach their potential, he has developed four out of the eight thousand point scorers in school history. He has developed back to back NECC Defensive Player of the Year 2017 and NECC Player of the Year 2016, in addition to eight student-athlete have earned All-Conference honors. Not only limited to the success on the court, he has had 10 student athletes on NECC All Academic honors. During Coach Southall tenure the team has four out of five NECC Tournament including the Championship game in 2014-2015.
Coach Southall took the reins of the Blazers' men's basketball team after an eight-year stint as a full time assistant coach at Worcester Polytechnic Institute (WPI). During his time at WPI, the Engineers enjoyed tremendous success with Coach Southall on the bench compiling a 178-44 record with six New England Women's and Men's Athletic Conference (NEWMAC) regular season championships as well as the 2005-06 and 2012-13 NEWMAC tournament championships, six appearances in the NCAA Division III Championship and the 2011-12 ECAC Division III New England Championship title. WPI also notched 20 or more wins in each of Coach Southall's eight seasons on staff under head coach Chris Bartley.
Prior to his time at WPI, Coach Southall spent a season assisting Joe Reilly at Bates College and helped guide the team to one of its best seasons in school history (19-8). Bates reached the New England Small College Athletic Conference (NESCAC) Championship tournament final before falling to Amherst College.
A 2002 graduate of Springfield College, Coach Southall played basketball for two seasons and was a graduate assistant coach for the Pride under head coach Charlie Brock for two years. At Springfield, he was also the head junior varsity basketball coach and was heavily involved in recruiting and game preparation. Coach Southall also obtained a master's degree from Springfield in 2004.
Roi Madu

Coach Madu is in his second year at Breakthrough Basketball. He is based in Atlanta and Los Angeles.
Roi played his college ball at Miles College in Fairfield, Alabama. Upon completion of his playing career at Miles, he played overseas in Nigeria.
Coach Madu currently trains NBA players such as Dwight Howard, Derrick Favors, Wendell Carter, and Iman Shumpert.
Roi also works with USA Basketball and is currently the Assistant Varsity Boys Basketball Coach at Norcross High School
Romeo Lagmay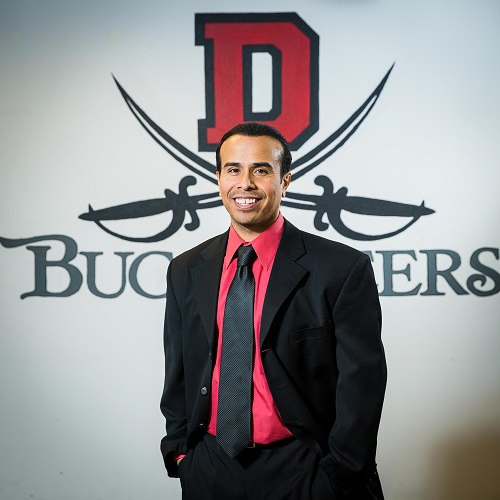 Romeo Lagmay, Jr. came to Dawson Community College with a successful career in various divisions. His experience spans over 25 years of coaching middle school, high school, college and professional basketball. Coach Lagmay (Lug-My) prides himself building his foundation of fundamentals from middle school in 1996 to winning a college national championship in 2010.

Prior to becoming the Head Coach at Dawson CC, Lagmay was coaching at various divisions, as well as professionally. Coach Lagmay is the last winningest coach at Salem University (NCAA D2) in West Virginia since 2001. In his first year in 2006, he had one of the best turnaround records in the country. During his 6 years in Alabama, Coach Lagmay had Talladega College (NAIA) ranked top 10 nationally in his last season in 2014 knocking off two NCAA D1 schools in the same season. He also led them to a USCAA National Championship in 2010. At the NJCAA level, Coach Lagmay has turned Dawson into a regional powerhouse with 5 winning seasons leading the Buccaneers into conference runner-up champions, 3 conference semifinals and 2 quarterfinals appearances. He has 200 college career wins as of December 2018. Since his arrival in Glendive, Coach Lagmay has produced 3 Top 40 Junior College All-Stars, 1 Conference and Region MVP, 6 NJCAA All-Region, 3 All-Americans, 6 First Team All-Conference, and 5 Second Team All-Conference players. Academically, Coach Lagmay has developed 32 Presidents Honors List, 51 Academic All-Conference players along with 28 NJCAA Academic All-Americans. In the last six seasons, Dawson Community College has been recognized nationally with one of the highest team gpas, ranking as high as #2 and #3. The team's highest GPA of a 3.54 is the highest honor and best in school history.

In 2006, Coach Lagmay was introduced as the head men's basketball coach and general manager of the West Virginia Wild of the International Basketball League (IBL). He also coached in the National Basketball Association (NBA) Summer Professional League from 2004-2008 as both an assistant and head coach in the free agent division. As an assistant coach, Lagmay was in charge of player and bench control. As a head coach, he was responsible for practice sessions and team and player development. He also participated as one of the lead instructors in tryout sessions, conducting different stations of skill development and team play. In 2008, Coach Lagmay won the free agent summer division league championship.
Russell White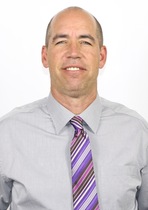 Coach White enters his third year at Cal Lutheran after being named the men's basketball coach in July of 2019. The 13th head coach in program history is a 1994 graduate and competed with the basketball and golf teams while attending CLU. In 1995, White got his teaching credential from Cal Lutheran.
Before coming home to Cal Lutheran, Coach White was the head coach at Crespi Carmelite High School in Encino for 13 seasons. During his tenure, the Celts went to the playoffs 12 times, including seven CIF semi-final appearances, seven state championship appearances, two CIF Southern Section titles and two state titles. The Celts accumulated more than 22 wins per year.
Coach White has coached several players that went on to play professionally: Drew Housman (Calabasas/Harvard/Israel), Jerramy King (Crespi/Long Beach/Philippines), London Perrantes (Crespi/Virginia/Cleveland Cavaliers), DJ Ursery (Crespi/Pacific/Chile), and De'Anthony Melton (Crespi/USC/Memphis Grizzlies). At Crespi, he also coached current Division I players Brandon Williams (Arizona), Russell Stong (UCLA), and Kyle Owens (Montana).
Immediately upon graduation from Cal Lutheran, White coached lower levels at Chaminade High School from 1994-99 and was the head coach at Calabasas from 1999-2006. He then accepted the job at Crespi in 2006, where he is the winningest coach in school history. He was named California State Coach of the Year in 2015 for Division 4 and then for the entire state in 2016.
Ryan Bhalla

Ryan Carpenter

Current Assistant Women's Basketball Coach at the University of Jamestown in Jamestown, ND.
Coach Carpenter was born and raised in Iowa and moved to Rochester, MN with his wife after graduating from college (Lancaster, PA) in 2009. Coach Carpenter has three children: Jordyn (age 12), Chance (age 10), and Tyetan (age 8).

Prior to taking his job with the Jimmies in Jamestown he was a physical education teacher and the head coach of the Mayo Spartans Women's team.

While at Mayo he led the Spartans to a 55-18 record with back to back appearances in the section final. Before moving over to Mayo as the head coach he was an assistant at Century from 2009-2014 and at Lourdes from 2014-2018.
Ryan Thomas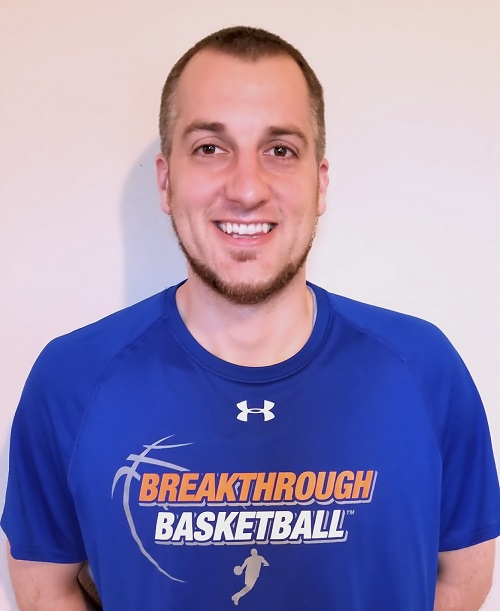 After a strong high school basketball career, Ryan earned a scholarship to play college basketball at Concordia University where he played for 2 years before transferring to finish his college basketball career at Central Michigan University.
Coach Thomas has over 15 years of experience coaching at multiple levels (youth, AAU, YBOA, and High School). Through his dedication, leadership, innovation and tireless work ethic Thomas has become a sought after skills trainer. As a skills trainer he has helped mold thousands of young people around the country developing their game.
Here is a brief overview of Coach Thomas' coaching credentials:
Owner of HoopGrind Basketball - Basketball Development Program
Athletic Director & Associate Head Basketball Coach at Impact Christian Academy
Trained and developed many college and professional players
Currently trains players from youth to professional level
2016-Present Associate Head Coach / Athletic Director Impact Christian Academy
2011-2015 Assistant coach at Edward H. White High School - Jacksonville Florida (6A)
Multiple top 5 FHSAA state rankings
Multiple District Championships
1 FHSAA Final Four appearance
Sarah Hopkins-Chery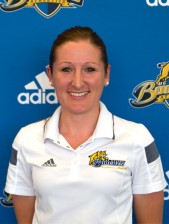 Sarah Hopkins-Chery enters her fifth season as the head coach for the University of California, Merced women's basketball team. She begins the 2019-20 campaign with an all-time coaching record of 79-45, 38-12 in California Pacific Conference play.
Hopkins-Chery's 79 wins are good for second among any other active head coach in the conference.
A native of Essex, England, Hopkins-Chery brings both playing and coaching experience to UC Merced. In England, Hopkins-Chery attended Greensward College and attributes much of her stardom in the game of basketball to the Swifts Basketball Club along with Greensward. While with Swifts and Greensward, both teams were yearly national championship contenders, while she was a player and a coach.
She first earned international playing experience with the Under 16 and Under 20 England teams and eventually England's senior women's nation team in 2002.
Hopkins-Chery attended and played basketball at Jefferson College where she was an NJCAA Academic All-American Scholar-Athlete in 2005, All-Region Academic Team member in 2005 and a two-time MCCAC Academic All-Conference honoree. Additionally, the Vikings were conference champions in 2004 and 2005 while she was a part of the program.
After two years at Jefferson she transferred to Park University where she became a standout on the women's basketball team. As a player at Park she helped lead a Pirates squad to the programs first-ever appearance in the NAIA National Tournament in 2005-06 after winning a conference title in the Association of Independent Institutions (AII). Hopkins-Chery was also honored as an AII-Academic All-Conference member and an NAIA All-American Scholar-Athlete in 2006 (the first of three times she received this honor).
Shane Sweany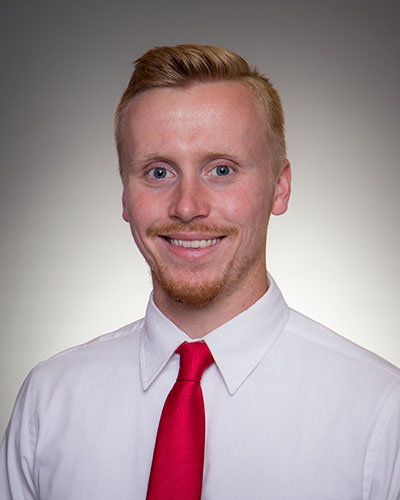 Shawn Good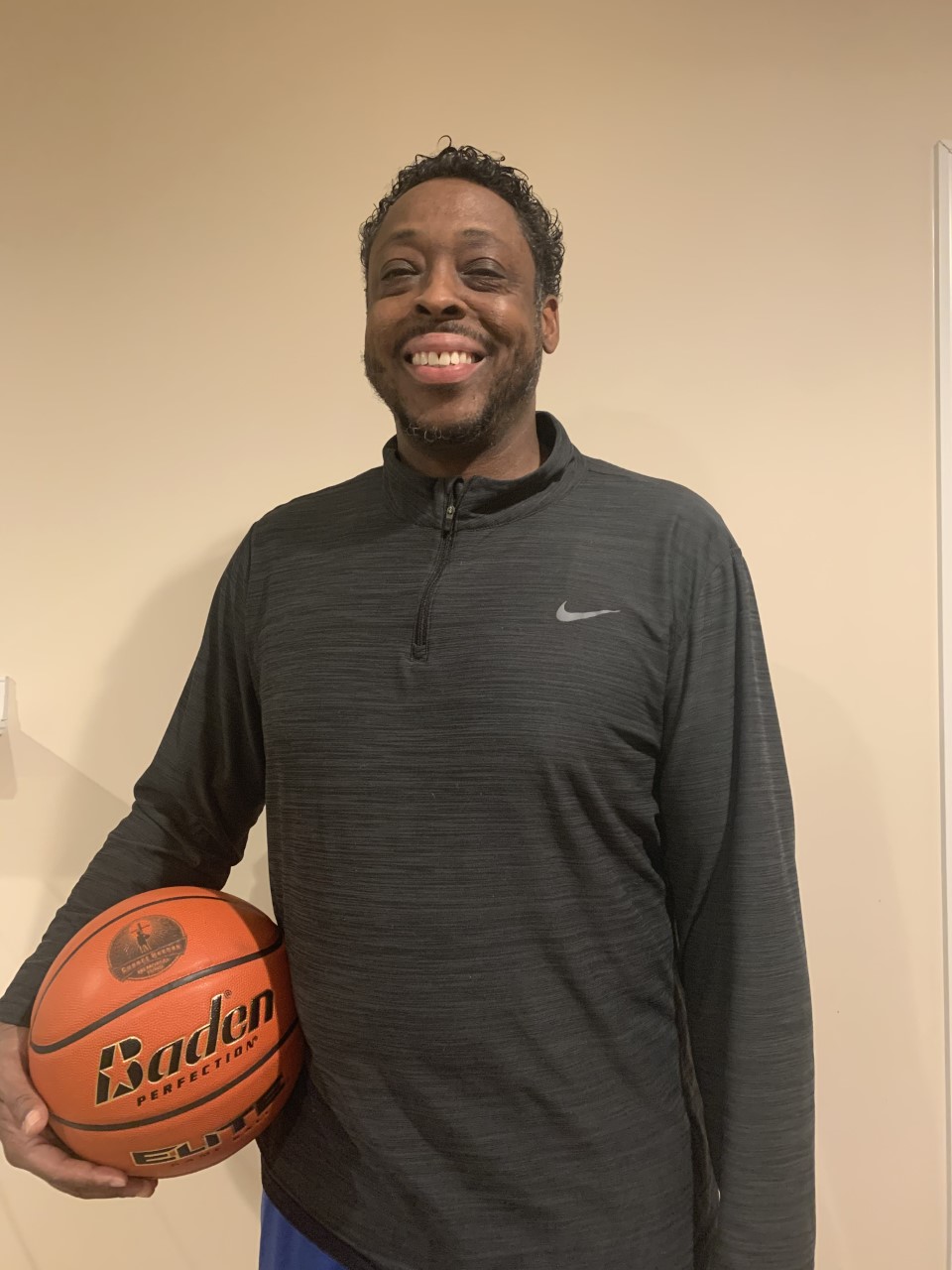 Stephen Carter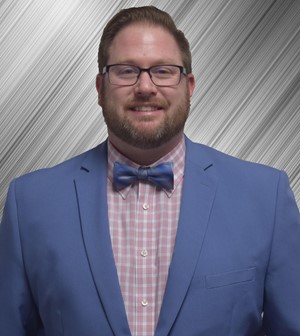 Coach Carter is the current assistant Women's Basketball Coach at Glendale Community College in Arizona.
Stephen Carter was with the women's basketball program at Upper Iowa University for three seasons.
Prior to UIU, he was at Belmont Abbey College, an NCAA D2 institution in North Carolina. His main coaching duties & responsibilities included working with post players, development of practice & game planning, as well as film breakdown of opponents.
Belmont Abbey finished 21-10 last season and lost in the conference finals. Carter also spent five years at the high school level at Sandra Day O'Connor High School in Phoenix, Ariz. He assisted Matt King at Sandra Day O'Connor and helped build that program under Coach King as a head JV coach and varsity assistant. Coach Carter is also a veteran Coach/Clinician at Snow Valley Basketball School in Waverly Iowa. He has spent the past six summers helping lead the camp in various forms, while developing & teaching the game to thousands of campers.
Stephen Smith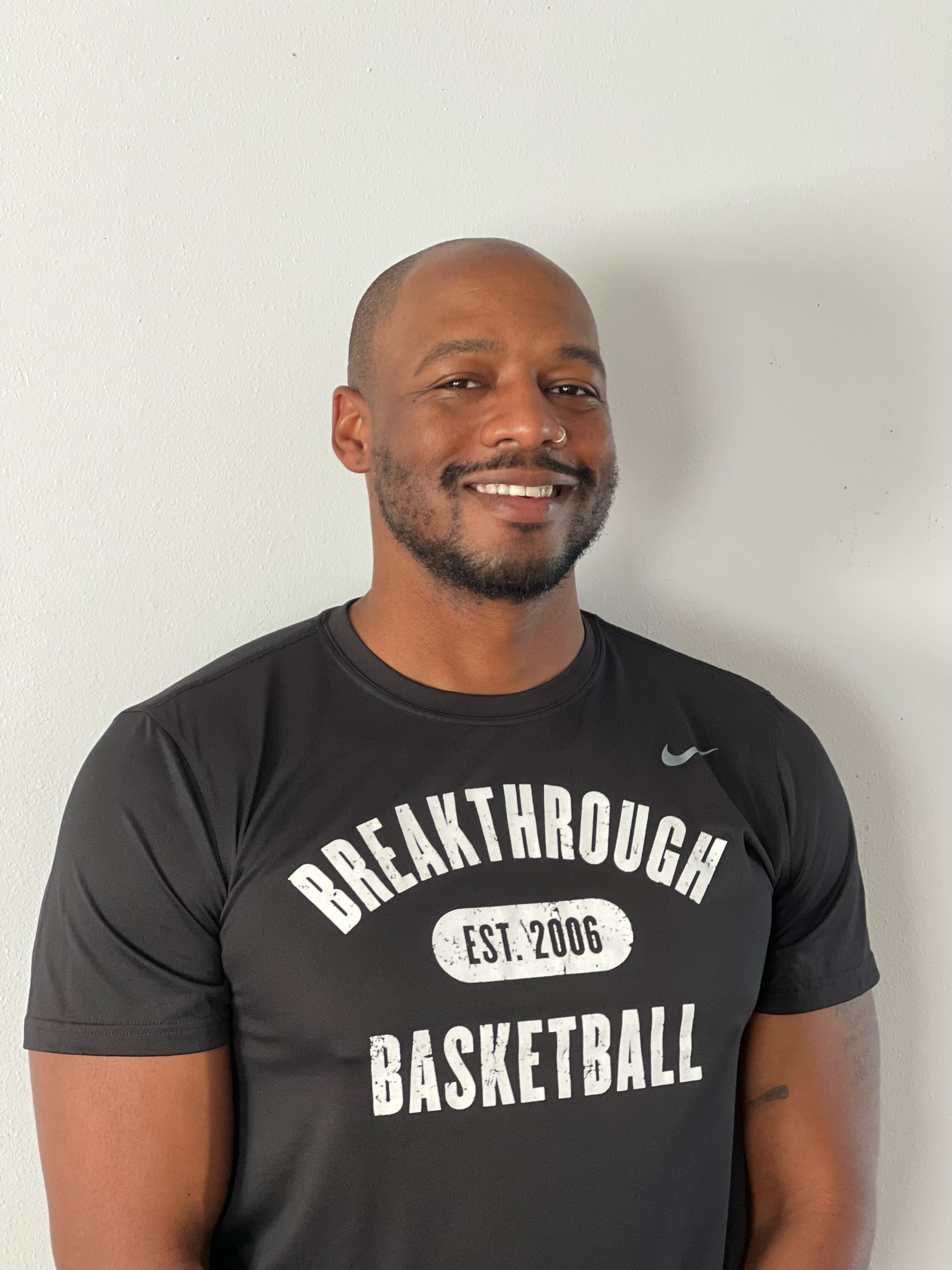 Tasheba Butler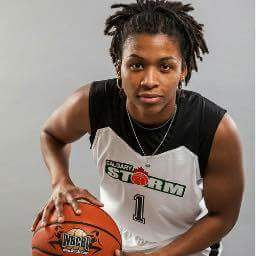 2007-2011: Lander University
2007: Scored 40 points in one game my freshman year, and missed breaking the school record by only 2 points

2010: Surpassed 1,000 point milestone, finishing career with 1,191 points

2015-2016: Texas Cyclones Semi-Pro Team (WUBA)
2016-2017: Platges de Mataro (Pro Team in Barcelona)
Tesia Harris

Tesia Harris is a Coach, Trainer, Entrepreneur, and Client Relations Professional.
Tesia has been directing basketball camps since 2012. Her passion for helping others is rooted in a wanting to help athletes prepare for their athletic and career goals.
Tesia began her basketball journey as a collegiate player at the University of Delaware leading the team early on with three-pointers. She was quickly given Colonial Athletic Association Second Team honors, voted the team's most valuable player, and earned the Blue Hen Basketball Club Outstanding Achievement Award. Tesia closed her collegiate career at St. John's University (NY) with 1,016 career points, advancing her team to the Sweet 16 of the NCAA Tournament, and finishing the season ranked 14th by the Associated Press and 15th in the ESPN/USA Today Coaches Poll.
Tesia graduated from St. John's University in 2012, with a Bachelor of Arts in English and minor in Sociology and is currently pursuing a Master's in Secondary Education.
Tramel Barnes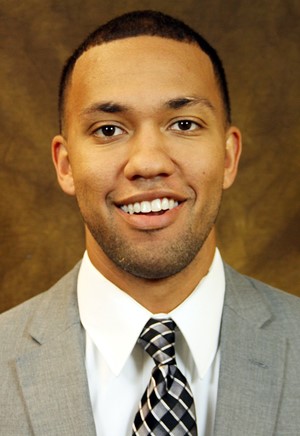 Coach Tramel Barnes is in his fifth season as assistant coach for Southwest Minnesota State Men's Basketball.

In 2016-17, SMSU had one of its best seasons in school history, tying a school record with 28 victories, while capturing the NSIC South Division and NSIC Tournament championships. SMSU also advanced to the NCAA Tournament for the fourth time in school history, before losing to eventual national champion Northwest Missouri State in the region championship.

SMSU has recorded 72 victories during his four seasons as assistant coach, which included a 19-win season and an appearance in the NSIC tournament semifinals in 2013-14.

Prior to joining the SMSU staff, Barnes completed a five-year collegiate playing career at a pair of NSIC schools. He started his career at Northern State University (2008-10), appearing in 48 games with eight starts in two seasons, before transferring to SMSU in 2010.

Following a red shirt season in 2010-11, Barnes played in 60 career games for the Mustangs scoring 351 points and grabbing 231 rebounds, while dishing out 159 assists. He finished his SMSU career shooting 82.8 percent from the free throw line ranking sixth in program history. As a senior in 2012-13, he averaged 6.0 points and 4.1 rebounds per game and ranked second on the squad with 85 assists.

Barnes is a 2013 graduate of SMSU with a degree in sports management. He earned his master's degree at SMSU in physical education.

This will be coach Barnes' second season with Breakthrough Basketball.
Troy Slavin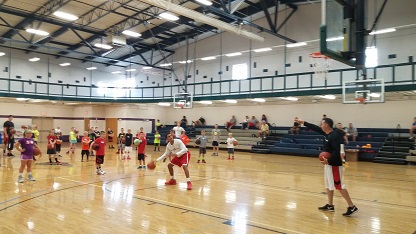 Troy Slavin graduated from Northeast High School where he was selected First Team All CNC League and All Tournament Team at the Riverton Invitational while averaging 19 points a game, with a CNC season high game of 35 pts. An athletic six foot guard known for his leaping ability, Troy once shattered a backboard and led the CNC in dunks his senior year.
Troy accepted a basketball scholarship to Fort Scott Community College but injuries soon ended his college career. He went on to graduate with a Bachelors degree in Radio and TV Production from Kent State University, and began a career in professional broadcasting for some of the nation's premiere radio stations. At 35, he was nominated for radio's highest honor, the Marconi Award, as the nation's best Large Market Personality. At 37, he was awarded the Butterfly Award, the highest honor given by the Children's Cancer Research Fund, for his work in raising over six million dollars to find a cure.
During his radio career Troy stayed connected to basketball and kids, coaching at St. John the Baptist in Minnesota and playing in exhibition games against the University of Kentucky and Deion Sanders' Dallas Cowboy All Stars. His career took him inside Minnesota Timberwolves practice with Kevin McHale and Sam Mitchell, and on the court to learn a few tricks from the legendary Harlem Globetrotters.
His expertise teaching shooting helped his son, Nic Slavin become the Sunflower Player of the Year in Kansas and First Team All State, In a record breaking Senior Year, Nic recorded 4 of the top 5 scoring games in school history and ended his career with the highest career and season averages in Olathe South history. His 44 points broke a 20 year old record held by fellow Breakthrough Coach and Wyoming Alum, Brett McFall.
Tyler Long
Tyler Long begins his fifth season with the University of Central Missouri basketball program in 2020-21 and second as the Graduate Assistant. Long serves in a variety of capacities within the team, assisting the UCM staff with practice, equipment, travel, video work, and day-to-day operations.
He is a 2016 Warrensburg High School graduate, where he played for head coach Chris Nimmo and the Tigers. Tyler is currently pursuing a Master's degree in Sport Management from UCM.
Tyler has been an assistant coach for Breakthrough Basketball for several years and has travelled with Jim Huber to his camps to learn directly from him.
Tyler Whitcomb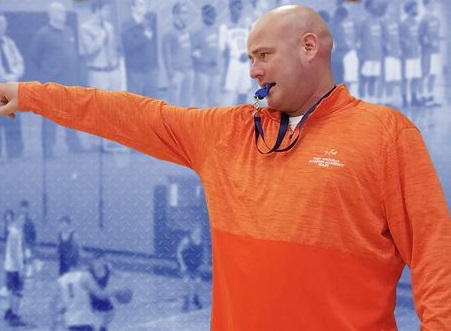 Coach Whitcomb is currently the Principal at Martin High School and makes innovative basketball videos with Championship Productions.
Tyler started off his coaching career at the age of 19 as a student assistant College basketball coach at Kalamazoo Valley Community College which lead to him becoming an assistant coach on some very good college teams under a Hall of Fame coach. During that time, he helped with the basketball camps and ran basketball camps all over the nation. In one summer, he worked 12 different basketball camps including; Five Star, Reebok's Bobby Hurley camp, McCracken camp, Bradley University, KVCC, Shooting camps, Grand Valley State, Camp of Champions, and Calvin.
Coach Whitcomb continued to work camps and climb the ladder to one day being a Head Varsity Basketball coach and running his own camps and great programs. On his way up the ladder, he was a Professional basketball owner of the Grand Rapids Flight and later the Holland Blast of the International Basketball League. Coach had a team that was the highest scoring team in all of basketball with a 144 ppg.
Wayne Morrison
Weslee Wilson
Willie Williams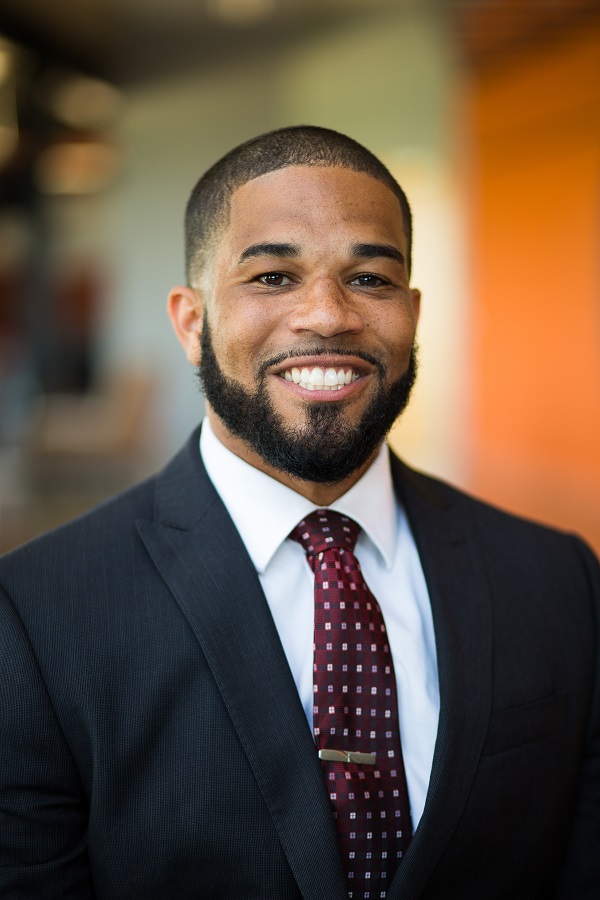 Zach Giesbrecht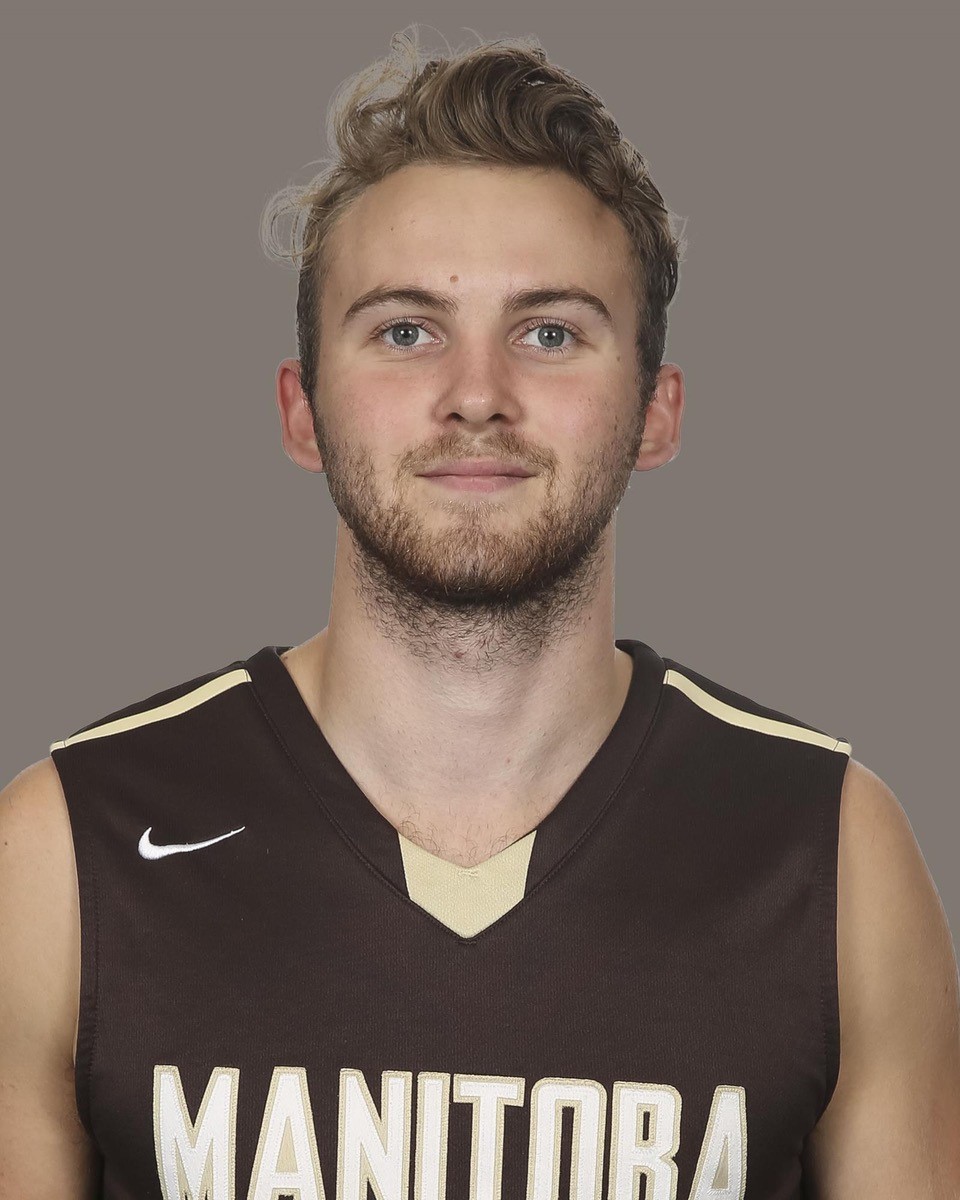 Zach was the head coach of the 16U Manitoba Provincial Team which competed at the Western Canada Summer Games this past summer and is currently involved in the Targeted Athlete Program with Basketball Manitoba.
Zach brings his university playing experience with the Manitoba Bisons and his time with the Manitoba Provincial Team of four years as an athlete which included winning a National Championship with the 17U male team in 2014.
Additionally, as a high school athlete for John Taylor Collegiate, his team was undefeated and won the AAAA provincial championship in his senior season (2016).
Zach's other coaching experience includes assistant coaching at John Taylor Collegiate, coaching with his brother Jon Giesbrecht in 2017 as the 15U male provincial assistant coach, and working with Junior Bison Girls' basketball program. Zach has also developed a passion for player development – working School 4 Hoops, JG camps and taking on clients for individual training.
Zack Fields
Zack Fields is currently finishing up his last year as player at Bethany College in Lindsborg, KS.
Zack was Captain of his O
lathe South High School basketball team where he received 2nd team All-Sunflower & Kansas City All-Star selections.

He went on to play at
Clarke University where he received the Heart of America Freshman of the Year award. He then played
3 years of Divison II basketball at Lincoln University in Jefferson City, MO.

He has been an assistant coach for Breakthrough Basketball for the last 5 years including travelling alongside Jim Huber and Troy Slavin to assist at many of their camps. He also attended Breakthrough Basketball camps as a high school player.