Rob Southall Camps
Who is Robert Southall?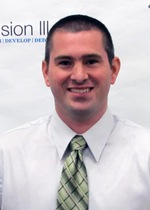 Hired in the fall of 2013, Rob Southall is now in his sixth season as head coach of the men's basketball program and assistant director of athletics at Elms College in Chicopee, Massachusetts.
Coach Southallís philosophy of player development have made their mark on the record books at Elms College. His offensive system allowed several student athletes to reach their potential, he has developed four out of the eight thousand point scorers in school history. He has developed back to back NECC Defensive Player of the Year 2017 and NECC Player of the Year 2016, in addition to eight student-athlete have earned All-Conference honors. Not only limited to the success on the court, he has had 10 student athletes on NECC All Academic honors. During Coach Southall tenure the team has four out of five NECC Tournament including the Championship game in 2014-2015.
Coach Southall took the reins of the Blazersí menís basketball team after an eight-year stint as a full time assistant coach at Worcester Polytechnic Institute (WPI). During his time at WPI, the Engineers enjoyed tremendous success with Coach Southall on the bench compiling a 178-44 record with six New England Womenís and Menís Athletic Conference (NEWMAC) regular season championships as well as the 2005-06 and 2012-13 NEWMAC tournament championships, six appearances in the NCAA Division III Championship and the 2011-12 ECAC Division III New England Championship title. WPI also notched 20 or more wins in each of Coach Southallís eight seasons on staff under head coach Chris Bartley.
Prior to his time at WPI, Coach Southall spent a season assisting Joe Reilly at Bates College and helped guide the team to one of its best seasons in school history (19-8). Bates reached the New England Small College Athletic Conference (NESCAC) Championship tournament final before falling to Amherst College.
A 2002 graduate of Springfield College, Coach Southall played basketball for two seasons and was a graduate assistant coach for the Pride under head coach Charlie Brock for two years. At Springfield, he was also the head junior varsity basketball coach and was heavily involved in recruiting and game preparation. Coach Southall also obtained a masterís degree from Springfield in 2004.
| | | | | |
| --- | --- | --- | --- | --- |
| Date | Location | Type | Age Level | Player Limit |
| June 17-19 | Harrisburg, PA | Ball Handling, Shooting & Decision-Making | 7th - 12th | 60 Players |
| July 26-28 | King of Prussia, PA | Ball Handling, Shooting & Decision-Making | 7th - 12th | 65 Players |
| August 9-11 | Boston, MA | Ball Handling, Shooting & Decision-Making | 7th - 12th | 50 Players |
| August 16-18 | Long Island, NY | Ball Handling, Shooting & Decision-Making | 7th - 12th | 50 Players |
| June 16-18 | Edison, NJ | Ball Handling, Shooting & Decision-Making | 7th - 12th | 60 Players |
| July 11-13 | Philippi, WV | Ball Handling, Shooting & Decision-Making | 7th - 12th | 60 Players |
| July 25-27 | Greensboro, NC | Ball Handling, Shooting & Decision-Making | 7th - 12th | 60 Players |
| August 1-3 | Hampton, NH | Ball Handling, Shooting & Decision-Making | 7th - 12th | 60 Players |