Corey Laster Camps
Who is Corey Laster?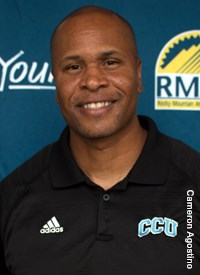 Laster has been a collegiate coach for the last 20 years, dating back to 2000 where he started his career at his alma mater, Taylor University (NAIA) in Indiana. Laster ran a successful program at Taylor from 00'-03' (51-31). After Taylor University, Corey moved up to the NCAA DII level where he became an assistant coach for Saint Michaels College in Vermont from 03'-05'. Coach Laster was then able to take over his own program in the NCAA DIII level at Defiance College in Ohio from 05'-07'.


From 07'-10' Corey Laster took the assistant coaching position at Bucknell University in Lewisburg, PA, a NCAA DI level university. Wanting to become a head coach once again, Laster claimed the UCCS Women's Basketball program from 10'-14'. Coach Laster was a part of the RMAC for four years building a strong program for the Mountain Lions. His experience in this conference, and knowing what it takes to be a successful team is valuable for Colorado Christian.

Basketball Career


Four-year member of Taylor Universities Men's Basketball program


One of TU's all-time leading scorers and rebounders


Taylor University Athletics Hall of Fame member since 2010


Taylor Universities Distinguished Alumnus Award in 2008