Who is Brett McFall?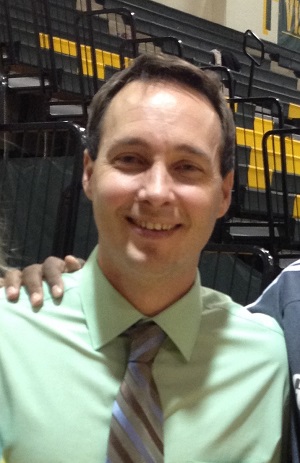 Coach Brett McFall started his head-coaching career 6 years ago at Shawnee Mission South HS in Overland Park, KS. He had previous experience also at Olathe South under his father, legendary high school coach, John McFall. In 6 years, Brett McFall has won over 100 games, including an undefeated 5A State Championship in 2013. His Raiders were 25-0 that year and had numerous players go onto the collegiate level.
In his coaching career, Coach Brett McFall has coached over 45 D-1 players and 1 NBA draft pick.

Some of Coach McFalls' credentials as a player are:
1996 Kansas 6A State Basketball Runner-Up (23-1)
1997 Kansas 6A State Champions (22-3)
1997 Mr. Kansas Basketball
1997 McDonald's All-American Nominee
3rd All-Time leading scorer in Olathe South HS History
1st All-Time Leader in Assists in Olathe South HS History
1997-2001 = University of Wyoming Full-Ride Scholarship
1998, 1999, 2001 – 3 Post Season Tournaments
1999-2000 – 9th in the nation in 3pt %
1999-2001 – ESPN/Fox Sports "Player of the Game" – 3 occasions
1999-2000 – Mountain West "6th Man of the Year" Award (Coach's Selection)
2000-2001 – Wyoming Team Captain
2000-2001 – Barry M. Carter Award – "Most Inspirational Player"
2001-2002 - Professional Contract in The Hague, Netherlands (Europe)
2001-2002 – Netherlands "Player of the week" – 2 occasions
2002-2004 – Played for EA Sports All-Stars (USA)
2002-2004 – Lead EA Sports team in: Points and Assists
Aside from coaching high school, Coach McFall currently works with basketball players from all over the Kansas City metro area. In his small group basketball clinics (McFall Ball), Coach McFall has been able to work with more than 800 players in the past 13 years. Numerous players have gone onto the Division I, Division II, or NAIA level.