Harley Story Camps
Who is Harley Story?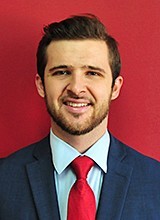 Harley Story has developed and coached players of all ages and skill sets ranging from 5 years old to NBA level players all over the country.
Coach Story builds from the mantra, "Progress, not perfection".
Some of Coach Harley Story's credentials include:
· Over 10 years of basketball coaching experience at the youth, high school, college and NBA level.
· Worked with several professional players that include NBA, overseas and G-League players.
· Founder and CEO of Hall of Fame Sports Organization in Southern IL, he is currently the Varsity Boys Assistant coach at MICDS in St. Louis, MO.
· Coach Story demands energy and confidence from all players that allows them to leave the gym eager to continue their development, on and off the court.