Kristina Danella Camps
Who is Kristina Danella?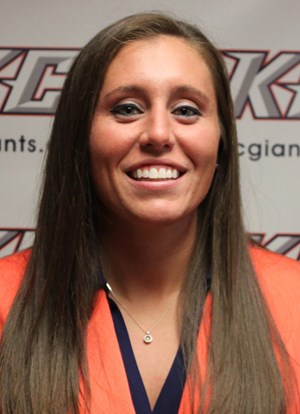 Kristina Danella is currently in her second season as the Head Women's Basketball Coach at Keystone College in La Plume, Pennsylvania. Danella also is the advisor of the Keystone College SAAC (Student-Athlete Advisory Committee). Danella's career coaching record is 104-66 after six seasons.
Danella comes to Keystone after coaching at Division II San Francisco State in 2017-18. Prior to leading the Gators, Danella was the head coach at Division II Caldwell in New Jersey from 2014-17, going 65-26 with a 48-9 Central Atlantic Collegiate Conference mark.
Additionally at Caldwell, Danella served as the Associate Director of Athletics and Senior Woman Administrator, where she served on the Gender and Equity Committee for the Central Atlanta Athletic Conference, and oversaw Caldwell's Student-Athlete Advisory Committee, helping fundraise for charities such as Make-A-Wish.

The Manalapan, N.J. native starred at Red Bank Catholic High School, graduating as the school's all-time leading scorer and rebounder with 1,773 points and 1,156 rebounds. A three-time All-State First Team selection, she was a two-time Shore Conference Player of the Year and the 2007 Asbury Park Press Player of the Year.