Justin Bowen Camps
Who is Justin Bowen?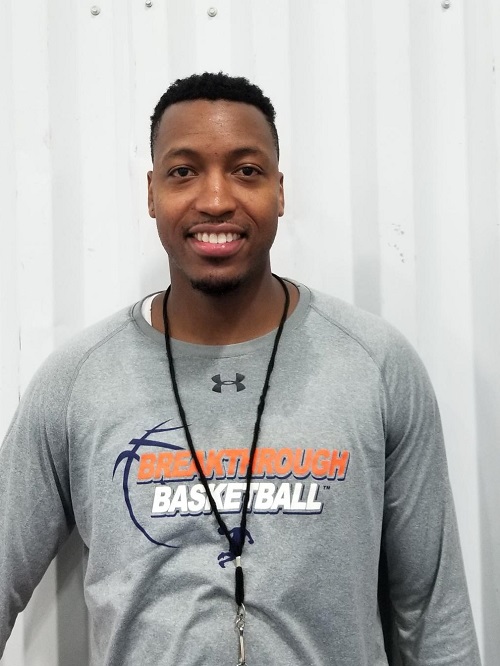 Coach Bowen is currently the Head Varsity Basketball Coach at Kenwood Academy High School in Chicago

Justin Bowen has an outstanding background as a professional basketball player and over 5 years of coaching and training experience.

Coach Bowen just recently won the 2017 4A Boys State Championship as Associate Head Coach for the Whitney Young Dolphins and hope to repeat that in 2018!
Justin is the Founder & CEO of GOAT Sports Academy in Chicago.

Coaching & training different AAU Teams throughout Chicago as well as the Whitney Dolphins, Justin has helped more than 25 players received scholarships offers from Division 1 schools. His mantra, "If it doesn't challenge you, It doesn't change you" is something he frequently uses to drive his players to excellence on the basketball court and through life.
Coach Bowen played his college ball at University of Illinois at Chicago and spent time with both the San Antonio Spurs and Chicago Bulls after graduation.
Justin has also played professionally abroad and hosted camps in countries such as Switzerland, Australia, Japan, China, and Korea. Coach Bowen has really benefited from experiences and his dedication and attention to detail will make you a better person and player.
| | | | | |
| --- | --- | --- | --- | --- |
| Date | Location | Type | Age Level | Player Limit |
| June 28-30 | Traverse City, MI | Ball Handling and Scoring Skills | 3rd - 8th | 70 Players |
| July 6-8 | Pleasant Prairie, WI | Essential Skills | 3rd - 8th | 40 Players |
| July 22-24 | Indianapolis, IN | Essential Skills | 3rd - 8th | 50 Players |
| July 26-28 | Lake Barrington, IL | Shooting & Ball Handling | 7th - 12th | 40 Players |
| August 5-7 | Hammond, IN | Ball Handling and Scoring Skills | 3rd - 8th | 40 Players |
| August 9-11 | Deerfield, IL | Shooting & Ball Handling | 7th - 12th | 40 Players |
| September - October | Orland Park, IL | Scoring & Offensive Skills 6-Weeks | 6th - 8th | 40 Players |
| September - October | Orland Park, IL | Scoring & Offensive Skills 6-Weeks | 9th - 12th | 30 Players |
| March 25-26 | Lake Barrington, IL | Shooting & Offensive Skills | 5th - 10th | 60 Players |
| April 29-30 | Deerfield, IL | Shooting & Offensive Skills | 5th - 10th | 60 Players |
| July 6-8 | Aurora, IL | Elite Skills & Playmaking | 3rd - 8th | 60 Players |
| July 14-16 | Madison, WI | Essential Skills | 3rd - 8th | 60 Players |