Quentin Mitchell Camps
Who is Quentin Mitchell?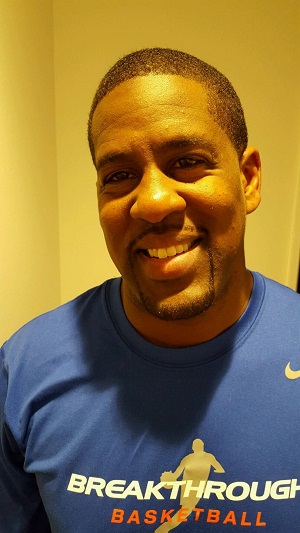 Quentin Mitchell has coached 40 college players, 23 of which have played at the Div 1 level. 6 professional players (one of which was an NBA pick) and has coached over 1,000 kids at various camps and clinics
Quentin was all conference in high school and a McDonald's All-American nominee.
He went on to play at Western Illinois University where he holds the records still today for for most 3 point field goals in a game (9), most consecutive games with a 3 point field goal (6), and highest 3 point field goal percentage in a game going 9/11 for 82%.
Quentin has played all over the world professionally, helping his teams make the playoffs and win championships.
Some of Coach Quentin Mitchell's coaching credentials include:
Assistant varsity coach at Redford Covenant High School in Detroit, Michigan. Responsibilities included practice planning, organizing game plans, scouting and team development.


Head JV Coach at Rock Bridge High School in Columbia, Missouri. Team records were as follows: 18-6 (2012-2013), 18-4 (2011-2012), 14-2 (2010-2011), 17-1 (2009-2010)


Assistant Coach at MOKAN, in Kansas City, Missouri from 2009-2012 and their record was as follows: 36-5 (2012), 50-9 (2011), 56-9 (2010), 57-9 (2009)


Most recently, along with working with Breakthrough Basketball, he was the head coach for Tilton Elementary School in Chicago where they finished 8-1 and made the Chicago league playoffs for the first time in 4 years