Jonathan Bluitt Camps
Who is Jonathan Bluitt?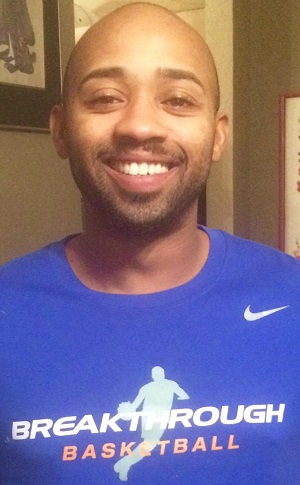 Jonathan Bluitt a 4 time high school state basketball champion from OKC McGuinness from 1998 to 2001. Bluitt also played for Athletes First and was the main catalyst for leading Athletes First to its 1st Nike Super Showcase in Orlando, Florida. From there Bluitt took his savvy skills and leadership abilities to Bridgton Academy, being one of the 1st guys out of Oklahoma City to explore the postgraduate experience.
As a collegiate player, Bluitt was a three-year starter and four-year letter winner from 2002 to 2006. Bluitt helped guide Oral Roberts University to a pair of Mid-Continent Conference regular-season Titles, a Mid-Continent Tournament Championship, NIT appearance and the 2006 NCAA Tournament.
Bluitt led the Mid- Continent in assist 3 out of the 4 seasons he played also ranks 2nd as the all time assist leader at Oral Roberts University.
Some of Coach Jonathan Bluitt's coaching credentials include:
Two years as a graduate assistant under Scott Sutton at Oral Roberts University, where he assisted the coaching staff with player development as well as helping with scouting reports for the opposing team.


Two years as a JUCO men's assistant at Western Texas College. During his two years at Western Texas College, Jonathan helped coach the team to their first conference tournament in 21 years, since the NolanRichardson era.


Bluitt has helped with the coaching duties of Athletes first; which is one of the nationís top AAU elite programs in the country. As well as assistant coaching duties with the Oklahoma Storm (home school) leading the Storm to a Gold Ball Championship and Tulsa Noah.


Bluitt has worked multiple basketball camps such as the Harlem Globetrotter camp, Kansas University, Oklahoma State University, Oral Roberts University and Oklahoma Christian University.


He has developed and trained a number of pros as well as some of the top prep basketball players throughout the country.


Jonathan is a specialist in developing basketball players and inspiring each individual to improve in dribbling, shooting, creating space from the defender and much much more!!!