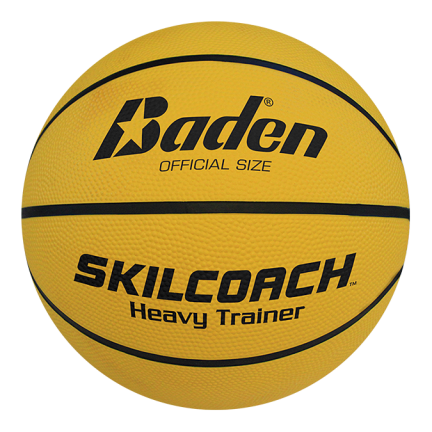 See All Reviews
Write a Review
Baden Heavy Training Basketball - 28.5"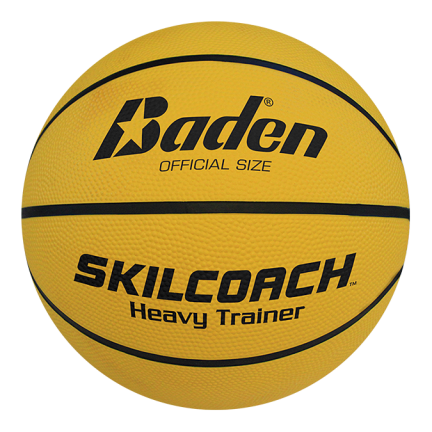 $39.99
Out of Stock
60 Day Money-Back Guarantee
Heavy weight training ball used to improve passing, dribbling, and ball skills
Size 6 - 28.5"
Weighs 36-40 ounces
Official women's size basketball. This size is also used by youth and middle school boys (12-14 years old).
Shipping only available in USA (Excludes Puerto Rico)
The heavy training ball increases hand/arm speed and strength. It can also improve core strength.
You can use the weighted ball with almost any passing or dribbling drill. A few popular passing drills you can use with the weighted ball includes
4 corner passing
,
pass and switch
, 3 man weave, and
middle man passing
. The drills will increase strength so players can pass quicker, harder, and farther. Players will also improve confidence and skill with the ball.
Some players shoot with the weighted ball to increase their shooting range. However, you should be very careful when shooting with the weighted ball. You'll need to stay close to the basket. And when used incorrectly, the heavy ball can cause bad shooting technique/habits.
You can also use the popular
Mikan drill
with the weighted ball to improve strength and confidence near the basket.
There are numerous ways to use the heavy training ball. Use it with almost any passing or dribbling drill and you will improve your hand speed and strength.
If you have any questions or need help,
contact us
at any time.
Customer Reviews
Average Rating
5
Based on 1 reviews
Review This Product
Rate and review this product to let others know about your experience.
WRITE A REVIEW

Great ball, bounces great. I recommend it.
This review is helpful

(
0 people
found this review helpful)