Breakthrough Basketball Presents
The Youth Coaching System
with Jim Huber
Comprehensive System Gives You All the Tried & True Practice
Plans, Drills, Skills, and Concepts You'll Ever Need
Where to Start - What to Teach - How to Teach It
(For 8 Years Old to 14 Years Old - Beginner to Advanced)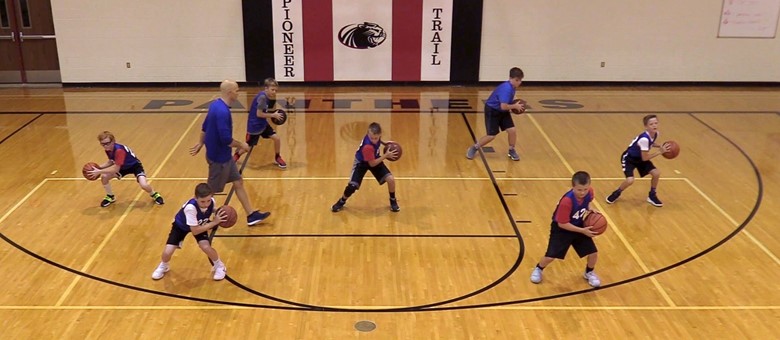 This is a comprehensive youth coaching system that includes everything you need for ages 8 and up... from one of the world's best youth basketball coaches.
This system is perfect for all skill levels... from recreational 8 year olds to elite youth teams that win championships at the regional and national level.
This championship youth coaching system covers everything from A to Z... it leaves no stone unturned.
It includes...
64 Interactive Practice Plans for all levels of youth basketball

Exactly What to Teach - Offense, Zone Offense, Defense, Press Breakers, Out of Bounds Plays, etc.

Age-Appropriate Skill Development - Ball Handling, Passing, Shooting, Lay Ups, Footwork, Athletic Development, and More

Drill Progressions From Beginner to Advanced, so you can optimally teach a variety of skill levels on the same team

Step-By-Step Instructions, so you can easily progress from beginner concepts to advanced concepts for offense, defense, and skill development.
As a result, you...
Win more games by teaching the best skills and the best offensive and defensive concepts.

Develop skilled, high IQ players that their parents and future coaches will love you for.

Save potentially thousands of dollars, so you don't have to buy dozens of DVDs just trying to find stuff that will fit your system... which most times doesn't end up working too well anyways.

Gain and Free up hundreds of hours in time spent scouring the web trying to find what to teach and creating practice plans... This saves you tons of time!
And you have a comprehensive youth coaching system that you can use for the next 3 to 6 years... as your players progress and develop!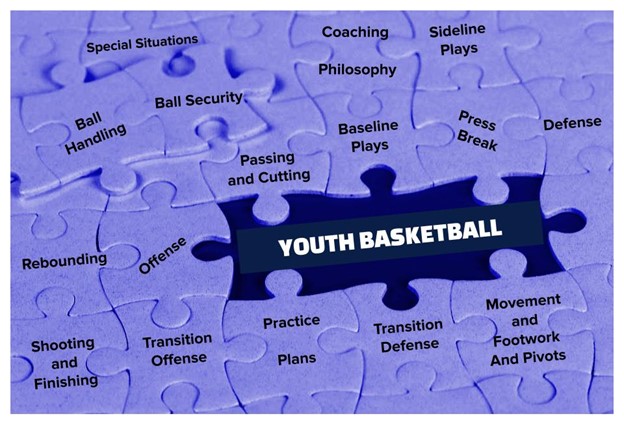 If you're like most youth coaches...
You are spending too much time trying to piece together a coaching curriculum...
Maybe you've taken a piece from a YouTube video on ball handling...
A bit on defense from a DVD...
Used a drill that your high school coach used...
Purchased several products or books that just didn't quite fit the needs of your players (or you)...
Read a "Coaching Youth Basketball" guide on the internet...
I know that I've done this...And if your experience is anything like mine, it didn't go too well! I remember losing my first game 73-19.
That's why we developed this foolproof, plug and play youth coaching system that will save you tons of time and give you way more success on the court!
While there are certainly no guarantees, a lot of your success depends on whether you implement the system and your communication skills...
It's also unlikely that you go from winning zero games to winning all of your games the next season... if you don't have talented athletes.
However...
This definitely gives you the tools to become one of the best youth coaches in your area and see significant improvement in the wins column!
Developed by One of the World's Leading
Experts In Coaching Youth Basketball... Jim Huber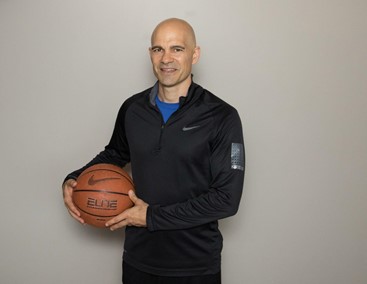 Jim Huber has 27 years of coaching experience at the youth, high school, and college levels.
His accolades include:
55 Championships, 23 Runner-up Finishes, and 32 Final Four Finishes at regional and national tournaments since 2004

Developed 50 Collegiate players - 26 at Division 1 level, including Duke, Michigan State, and Kentucky

Developed over 10 players that have played in the NBA and professionally overseas

Director of Coach & Curriculum Development for Breakthrough Basketball Camps - 88,000+ campers have benefited from Coach Huber's skill development expertise since 2012
He's also been selected to coach Elite Nike teams and select Nike events:
#1 Team Defense at 2013 Nike Elite Youth Basketball League (EYBL) - This league features many future NBA players and the top youth players in the ENTIRE world!

Qualified for 2013 Nike Peach Jam

Won the 2013 Nike Global Challenge

Coached at the Nike Elite 100 Camp which selects the top 100 high school players

Final Four at the Peach Jam- In 2012 when Coach Huber was Director of Basketball Operations, Mokan reached the Final Four at the Peach Jam, which only selects the top teams from the Nike Elite Youth Basketball League (EYBL)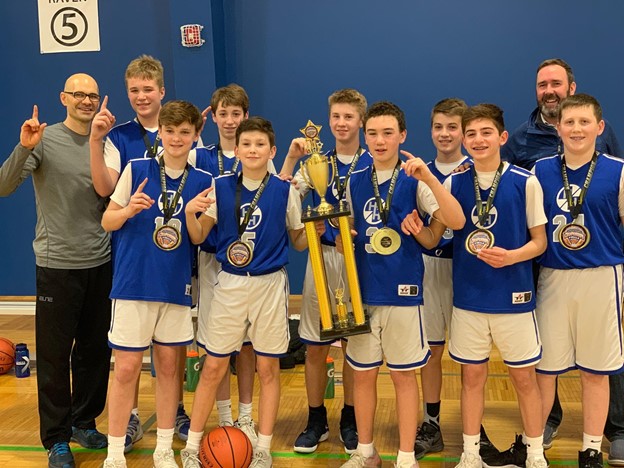 Parent of NCAA Player of the Year Raves
About Jim Huber's Coaching
I just wanted to take a minute to thank you for being the man you are and having the insight, vision, and courage to establish your basketball training.
All those years coming to those fall sessions at elementary school developed Trevor into the shooter, ball handler, and understanding of the game.
The first major clinic you did on character, morals, and being accountable for your actions really reinforced the things that we have been teaching Trevor for many years.
Trevor is the shining example of what your mentorship has brought to the table of his life. You brought skills to the forefront and perfected them to his life.
You taught him the importance of doing it the right way, going hard with passion, conviction, and dedication.
Him being the NCAA DII player of the year and 2-time MIAA player of the year is a byproduct of that.
Sterling Hudgins - Parent of Trevor Hudgins
Perfect To Use As Players Get Older and Better - Use the Beginner to Advanced Progressions
As a parent who is new to the coaching world, I have been piecing together resources to help me become the best coach possible for my 3rd grade team.
I am thrilled to have found all of the resources I need in one location! Breakthrough has given me all the tools I need to help my team grow and become better players (and people).
The Youth Coaching System not only provides me with the resources for coaching the team now, but it also provides me with what I will need as I continue coaching this team for the next several years.
The different layers that Coach Huber has provided throughout the videos are perfect to use as the players get older and better.
Coach Huber emphasizes developing the skill level of all players and focuses on developing a strong foundation of skills for all players.
The teaching is clear and precise. Coach Huber does a great job of keeping things simple and easy to learn.
The format of the Youth Coaching System is awesome! I love the way each topic is easy to find, access, and use. I also love that practice plans are included!
Thanks, Collin K.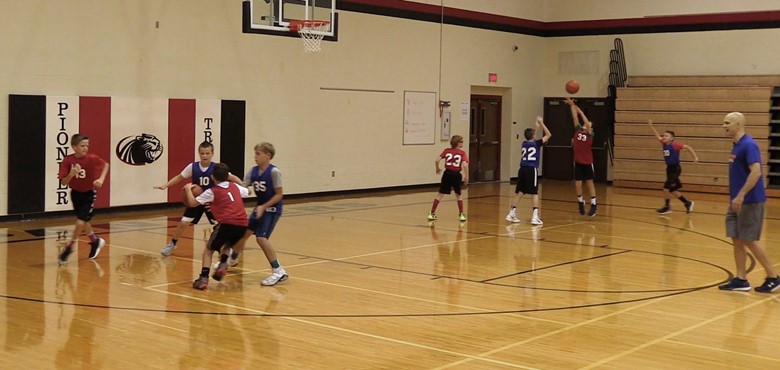 This Complete Youth Coaching System Contains 7 Highly Important Pillars
This Comprehensive Youth Coaching System includes 7 highly important pillars to develop skilled players with a high basketball IQ...
Pillar 1 - 64 Practice Plans
Probably the hardest thing about coaching youth is how to run practice.
What do you cover? And how do you keep their attention?
With this resource, you're getting 64 plug and play practice plans!
No guesswork about what drills to run

Continuity during practice...practice to practice...and even year to year

Can you imagine walking into practice - into the season - with all these practice plans on your smartphone or in a binder?!
You don't ever have to figure out what to run at practice again with these (if you don't want to) because you get...
32 Beginner Practice Plans
16 Beginner Plans (60 minute practices)

16 Beginner Plans (90 minute practices)

Tailored for players who need fundamentals - no matter what age they are (8 and up)
32 Intermediate Practice Plans
16 Intermediate Plans (60 minute practices)

16 Intermediate Plans (90 minute practices)

Includes tips when your kids may be ready to advance to these (but ultimately up to you)



3 Ways These Practice Plans Streamline Your Coaching
#1 - All the Drills Laid Out for You (Imagine not spending evenings and weekends planning...or not wasting money on things that are ineffective)
Links to Videos of the Drills - something that's not included in other plans you may have seen

World-class Coach shows you EXACTLY what to do

Reach all skill levels with a variety of drills

Keep things fun yet educational with the variety of drills that change up the look and feel of practice, so players don't get bored!
#2 - You'll Maximize Your Precious Practice Time (We all understand that youth are usually the last to get court time):
Timeline helps you stay on track

Cover the right number of drills per practice

Stay on a logical sequence during practice AND from practice to practice
#3 - The Practice Plans are Flexible:
Tweak the pre-made practice plans to meet your team's needs if you want

Or create your own practices with the Blank Templates we include
Here's a sneak peak at what the pre-made practice plans look like...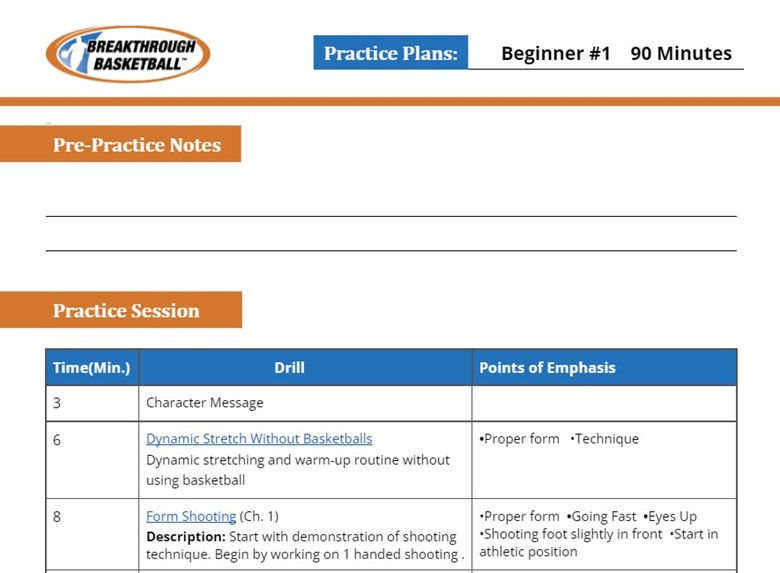 Pillar 2 - Foundations of Movement
Teach 4 Key Moves so players can explode, separate, and create openings, blowing by defenders and creating an advantage for your offense

Less traveling so you'll stay in offense for longer periods of time, meaning more chances to score

More athletic players who can close out properly on defense and pressure the ball
Pillar 3 - Skill Development: Shooting, Ball Handling, Lay Ups, Passing, Footwork, and Rebounding
Focus on Essential Age-Appropriate Skills and Concepts (and more) so that your players...
Reduce turnovers by making better passes

Beat ball pressure with highly effective dribble moves

Beat aggressive defenders with great footwork and triple threat moves

Learn the proper lay up for the 1st finishing move all youth players need

Develop foundational skills for becoming a lights-out shooter

Attack the lane confidently and skillfully

Create easy shots for themselves and teammates

Take charge by boxing out and pulling down the rebound (which seems like a lost art in today's basketball world) but will give you HUGE scoring opportunities
Once you start blowing by defenders, whipping the ball around the court, and taking high-percentage shots... It's quite exciting!
There are Beginner, Intermediate, and Advanced Drills included.
Pillar 4 - Offensive System
You will learn a comprehensive offensive system that teaches universal offensive concepts that create High IQ players who can space, move, react, pass, and cut...
The type of players all coaches love.
This offensive system includes...
High-Scoring Half Court Offense - Huber shows you how to easily implement a high-scoring motion offense that you can easily add layers to as your team gets better and better.

Transition Offense to Quickly Get Down the Court and Score Easy Baskets - Players should know how to transition from the defensive end of the court to the offensive end...and look to score. Coach Huber shows you how to implement a simple transition offense that is highly effective.

Zone Offense - Unfortunately, you will come up against teams who play zone defense at the youth level - And you will be fully prepared with zone offense tips to help you beat any zone defense.
Also, you'll get 2x more efficient with practice time when Huber shows you a little trick to...
Develop SKILLS (Shooting, Dribble Moves, etc.) at the same time as Practicing OFFENSIVE CONCEPTS - This alone can be a gamechanger!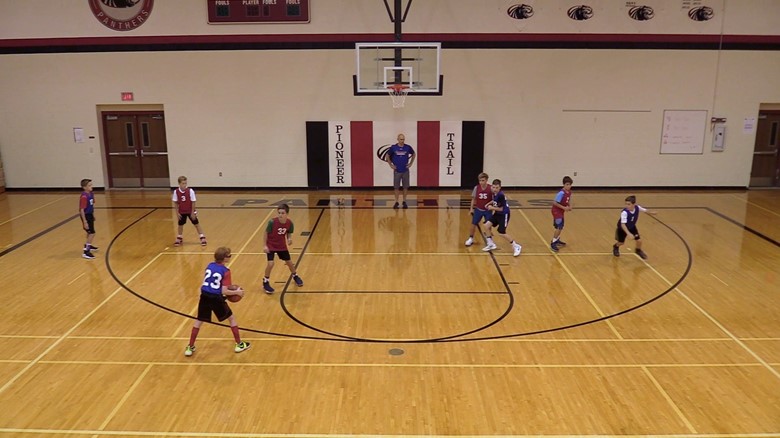 Pillar 5 - Defensive System
Developing a great defense is one of the best ways to get your team to be more competitive very quickly! And Jim Huber is an expert at this.

By learning the Most Important Defensive Concepts and Skills, your players will be pesky defenders driving your opponents nuts with:
Great on-ball defense that makes the ball handler extremely uncomfortable

Perfect help position which makes it feel impossible for the offense to find an open gap

A hustling and rotating defense that makes the offense feel like there are 10 defenders on the floor
You'll accomplish that with:
Man to Man Defense - Coach Huber is known far and wide for teaching man to man easily and effectively because it's the basis of all defenses

Transition Defense - 5 Critical Strategies to stop other teams from scoring any easy baskets

Full Court Defense - Included for middle school teams who are developmentally ready for this or end of game situations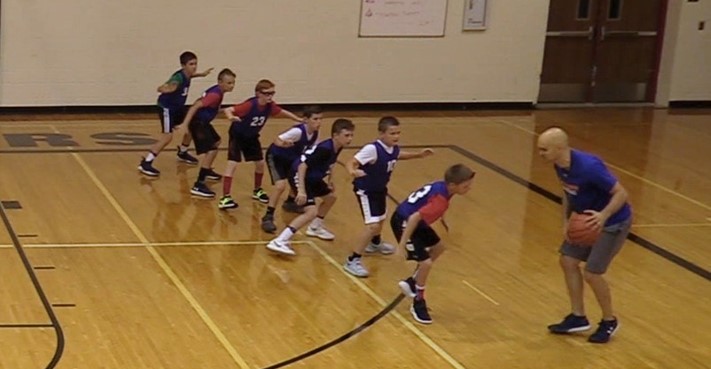 Pillar 6 - Special Situations: Press Breaker, Out of Bounds Plays, Quick Hitter Plays
9 Keys to Breaking the Press - A simple yet effective press break IN CASE you need it in your league

4 Basic Baseline Out of Bounds (BLOBS) Plays - With options to keep it simple (works against man or zone defense)

1 Sideline Out of Bounds (SLOBs) Play - With multiple scoring options to keep it simple for youth

5 Motion Quick Hitters - When your team is ready, use these to go for that early shot yet leave your players in good offensive position if you don't score
Pillar 7 - Coaching Philosophy
Discover 4 Components to Developing your own Positive Impact Coaching Style

Create an atmosphere of respect and learning

Kids will work for you and be invested because of these techniques
Here's Exactly What You'll Get in This Video Course & eBook Package: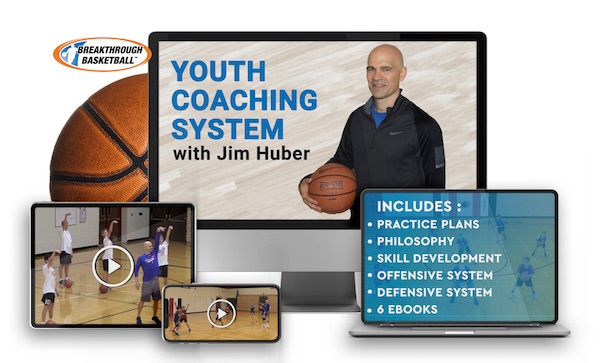 64 Practice Plans
32 Beginner

32 Intermediate

Blank Templates
Video of a complete 6th grade practice
You can get the whole picture of what makes Huber's system so great...and what makes Coach Huber a great role model to follow
12+ Hours of Video Training in the Modules
Start at Module 1...or pick and choose Modules that would help you most

All centered around the important 7 Pillars
90 Video Clips of Drills and Teaching Points
Gives you the ability to implement quickly

Get simple and clear visuals and instructions how to teach skills and concepts

Progressions included as kids get older and better
6 eBooks (Drills, Diagrams, and Teaching Points)
Youth Coaching Guide - with Quick Start tips

Skill Development

Youth Offense eBook

Man to Man Defense

Special Situations

Youth Coaching Philosophy
Coach First Uses System for the Motion Offense & Progressions...Then Realizes It's the Best All-Inclusive Product Out There
I purchased this product because I wanted to implement a simple and effective motion offense with my youth team. I was very impressed with the progressions that Coach Huber teaches to help build a motion offense for youth players.
I love the fact that I am helping my players learn offensive skills they will use on any future team.
I was even more impressed with how much quality material was included with this course.
I wanted this product mainly for the offensive piece, but could not be more pleased with ALL that was included with this product, from the skill development, to the defense, to the transition pieces, and it goes on and on.
This is the best all-inclusive youth product I've seen and a great value as well. I am definitely recommending this to all of my Youth Coaching buddies - thanks, Breakthrough!
C. Campbell
Peoria, IL
Who Should Consider this System?
Youth and Middle School Coaches
Designed for any coach who is working with 8 to 14 year old players of any skill level!
There are beginner progressions for people just starting their playing career.
There are advanced progressions for championship-level 14 year old teams.
Any youth coach - experienced, inexperienced, or volunteer - will benefit from this all-in-one system.


Dynasty Builder for High School Coaches
All high school programs that have built championship-winning dynasties have done it one of two ways.
1 - They have developed a great youth program where there is consistency and the right fundamentals are being taught.
2 - They attract the best talent.
Not all of us can control what talent comes into our program, but you can control your youth program and the skills and concepts being taught!
The beginner to advanced progressions give high school coaches a perfect curriculum that they can use in their program to develop the best youth and high school players in the area.
When foundational skills and high IQ players are developed at the youth level, high school coaches have the freedom to move on to... advanced offensive concepts, defensive tactics, and skills.


Use With 15 to 18 Year Olds That Are Beginners or Lack Fundamentals
If you live in an area where your players are beginners at the ages of 15, 16, 17, and 18, this system will work great for you as well.
Also if your players lack fundamentals and decision making skills, I've used many of the skills and concepts taught with high school teams that I've coached.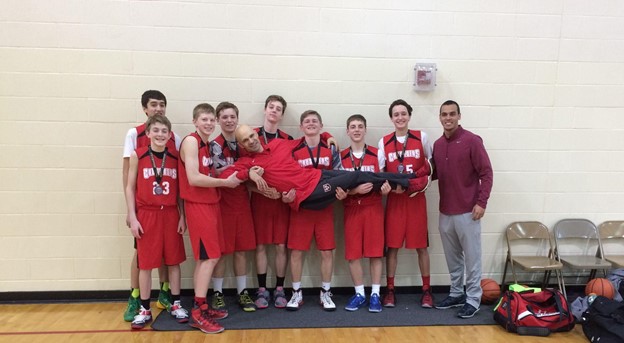 Skip 27 Years of Coaching Experience and Save $2,000 on Coaching Videos
This system took Jim Huber 27 years (and counting) to complete with plenty of modifying and adapting along the way.
And in order to get all of these video resources in one place, it could cost you $1,000 to $2,000 once you buy all of the necessary products... and filter through the resources you bought that you don't need.
That alone, can save you dozens if not hundreds of hours.
Not to mention, it will cost $15,000+ for Jim Huber to coach a youth team for one season.
So you can literally skip dozens of years of coaching experience, get back countless hours researching, and save thousands of dollars... by immediately implementing this tried and tested youth coaching system with all these components for you.
And we're offering it to you at a much lower price, so we can positively impact as many youth players as possible.
In total, you're getting:
64 Practice Plans (Beginner and Intermediate)

90 Video Clips of Drills and Teaching Points

12+ Hours of Video Training that you can use over the next 3 - 6 years

Video of a complete 6th grade practice

6 eBooks
Get Instant Lifetime Access to Breakthrough's Youth Coaching System with Jim Huber for only $297 $197
JOIN NOW
Click the "Join Now" button to get immediate access to the complete Youth Coaching System.
As Soon As You Login...(For Best Results):
After you sign up, you'll get an email with all your login info.
We do recommend that you start with the Youth Coaching Guide eBook to figure out where to start.
You'll Give Your Players the Skills They Need for the Future
Or You Get a Full Refund
(60-Day Money Back Guarantee)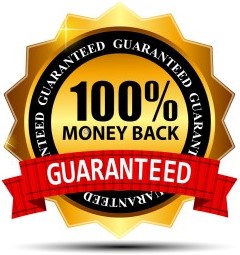 The Youth Coaching System is backed by our 60-day unconditional money back guarantee.
So take the next 60 days to look through the modules and implement some skills, drills, and concepts...
And make sure to use the practice plans or templates!
If you don't feel like this is the answer to what every youth coach needs, just email me for a full refund.
No questions asked. No hassle. No worries.
Click the "Join Now" button below to get immediate access to Breakthrough's Youth Coaching System with Jim Huber for $297 $197...
Once you click the "Join Now" button, you'll be taken to the "My Cart" page to review your order.
From there, simply click "Proceed to Checkout" and you'll be taken to our Secure Payment page.
Just enter your contact and billing information to complete your purchase, and we'll email you all access instructions within a few minutes so you can dig into the modules!
Better basketball players, but more productive human beings on and off the court!
I have known Jim Huber both personally and professionally for 20 years. I have witnessed Jim coaching and working with young kids on timeless occasions over the years - most recently coaching my son Johnny.
Jim mastered his craft and honed his skills from some of the most respected names in the business and blends this with the unique ability to connect with players of all ages... including the elite high school and college level players.
Coach Huber has been successful on all levels and has demonstrated the ability to build his teams on fundamentals, sound basketball skills, and a team concept.
Equally important is Jim's integrity for the game and his players. If you are looking for high ethics and morals in your new coach... you will not find a more qualified man.
Coach Huber builds programs on a solid foundation and represents an organization with energy, pride, and enthusiasm.
Players leave the program not just being better basketball players, but more productive human beings on and off the court.
Bob Pascuzzi, Parent of Johnny Pascuzzi
Click "Join Now" to Get Breakthrough's Youth Coaching System with Jim Huber for only $297 $197
To your future success!
Joe and Jeff Haefner
Customer Reviews
Average Rating
4.9
Based on 13 reviews
Review This Product
Rate and review this product to let others know about your experience.
WRITE A REVIEW

These are great drills. Very age appropriate. I was able to implement them immediately. Awesome
This review is helpful

(
0 people
found this review helpful)

Very detailed
This review is helpful

(
0 people
found this review helpful)

Very thorough and organized. Easy to get around and locate things. Loved the video component. Makes coaching at this level a breeze.
This review is helpful

(
0 people
found this review helpful)

It's simplicity. Also, I love having all aspects for coaching in one place. I do not have to go searching amongst my many files to find a particular drill.
This review is helpful

(
0 people
found this review helpful)

Extremely well organised and easy to follow material
This review is helpful

(
1 person
found this review helpful)

This is a great program for youth basketball coach. 5 th grade and lower. It's setup very nicely and will give you almost all the coaching resource s you will need.
This review is helpful

(
1 person
found this review helpful)

That it's very thorough and full of great insight.
This review is helpful

(
0 people
found this review helpful)

I'm just getting started. There is a lot of content. I like the philosophy and introduction so far.
This review is helpful

(
0 people
found this review helpful)

It helped me put together a program that worked
This review is helpful

(
1 person
found this review helpful)

Love how well thought out it is and simple yet effective and and how I can watch a really great coach introduce the drills
This review is helpful

(
0 people
found this review helpful)

It's thorough and has an excellent curriculum all the way around. The most impressive part is the videos (and production) to show the concepts and drills. I especially love the practice plans with the video clips hot-linked into the PDF. I find myself watching them numerous times before the day of practice to memorize as much of the script as I can (coaching keywords and talking points).
This review is helpful

(
2 people
found this review helpful)

The best
This review is helpful

(
0 people
found this review helpful)

Extremely organized and easy to follow.
This review is helpful

(
0 people
found this review helpful)