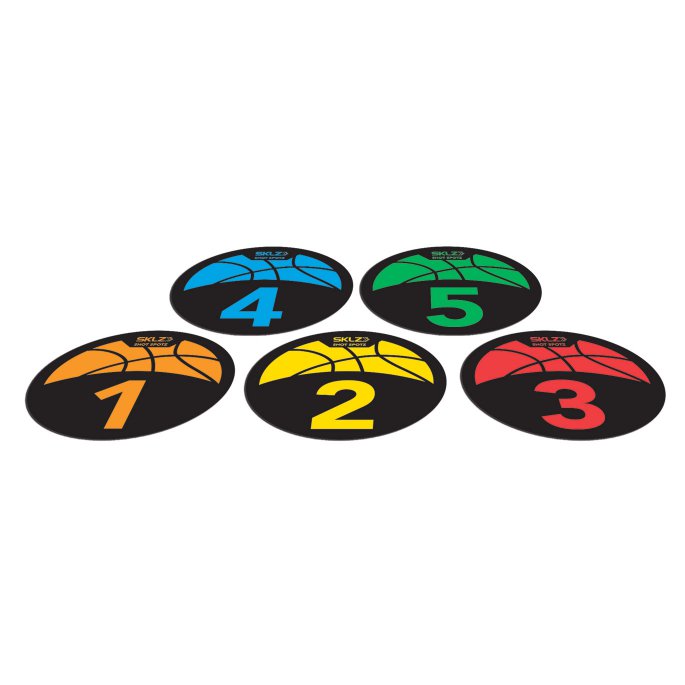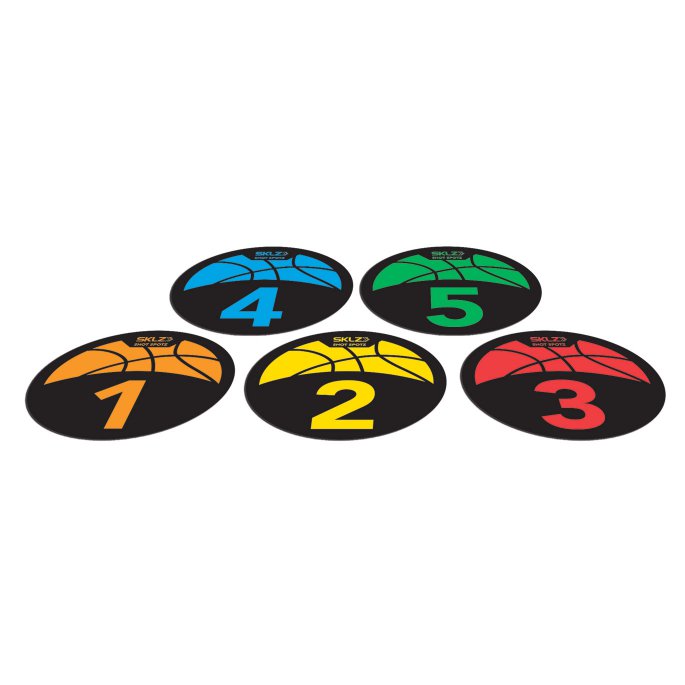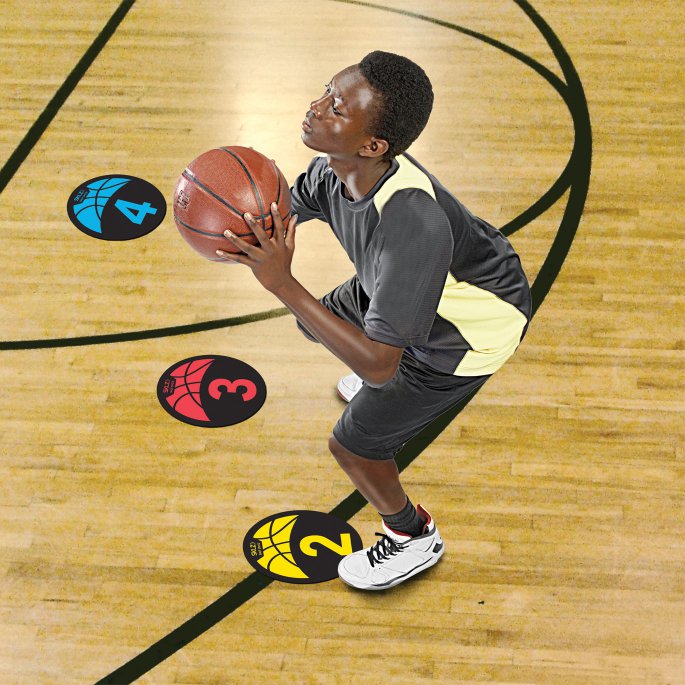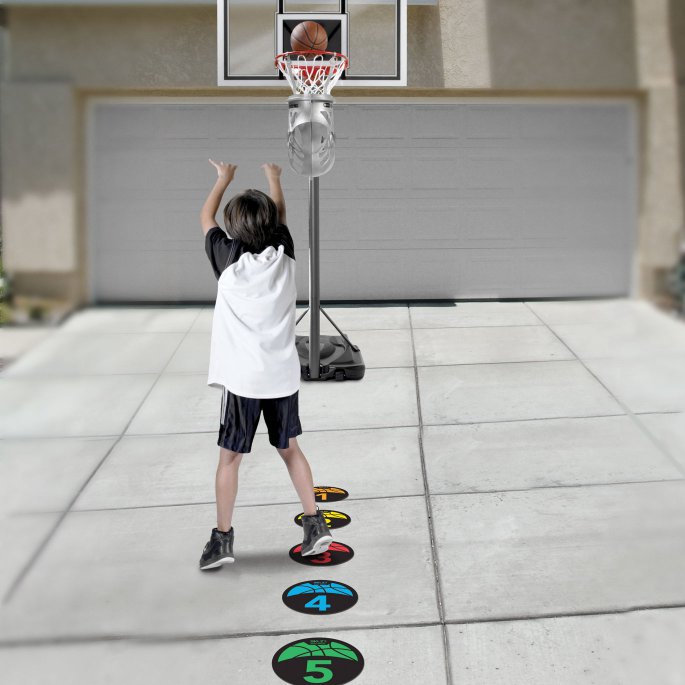 See All Reviews
Write a Review
Shot Spotz - Basketball Training Markers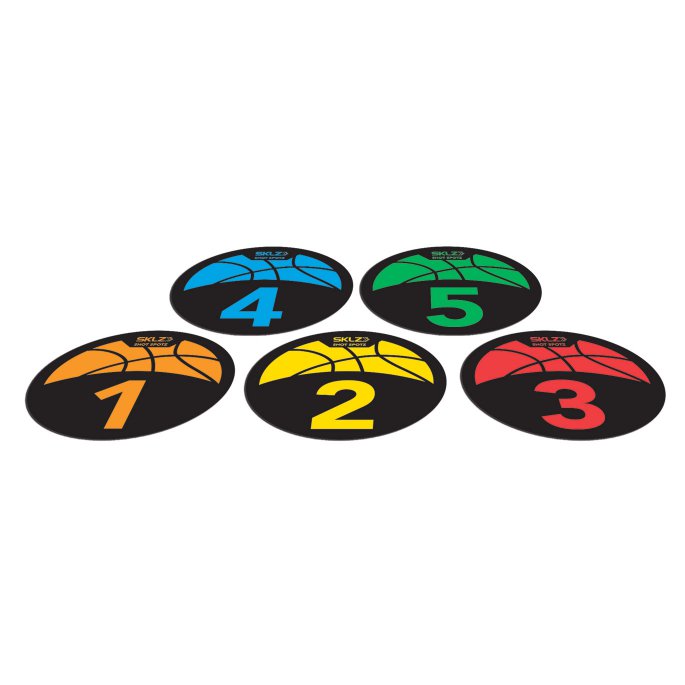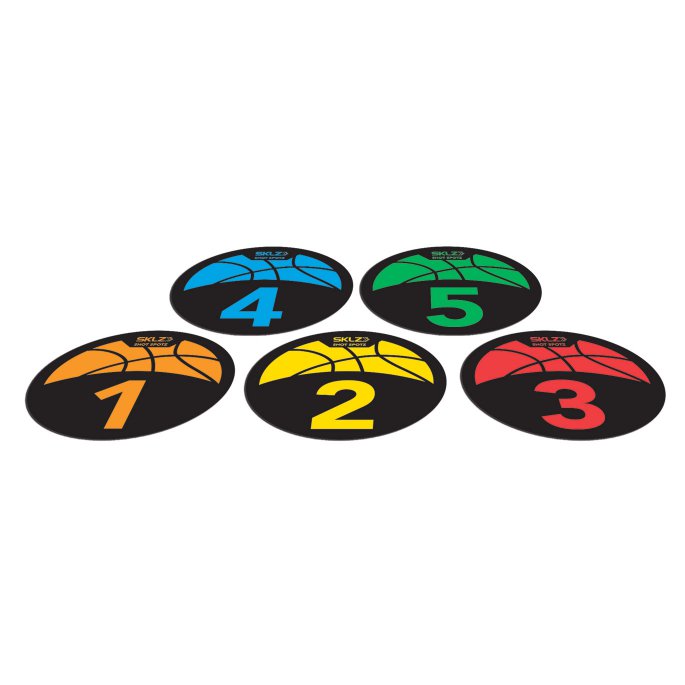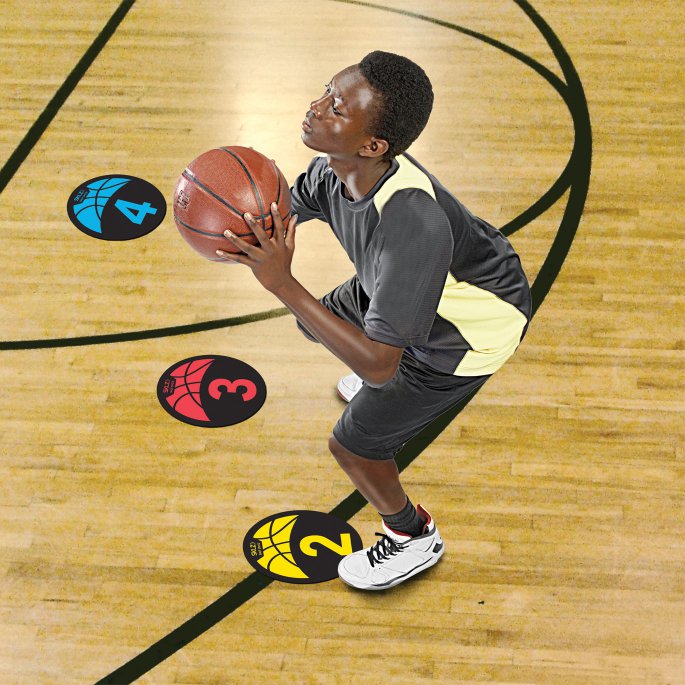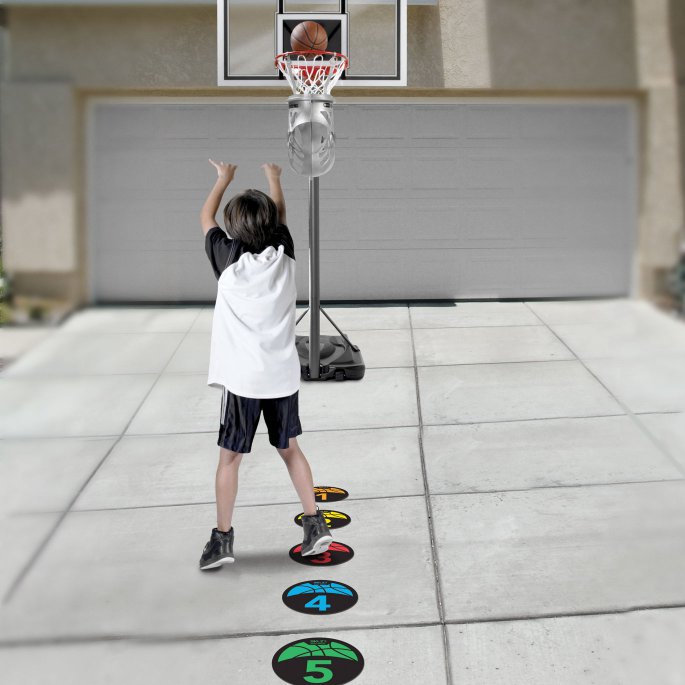 Out of Stock
60 Day Money-Back Guarantee
The SKLZ Shot Spotz are training markers for basketball coaches and players. You can use them for drills, shooting games, teaching offense, and more. The markers lay flat on the floor. You can step on them or dribble on them. They stay in the same place.
See below for drills ideas and tips when using the Shot Spotz.
Shipping only available in USA
FEATURES:
Comes with five, durable, high-density ground discs numbered 1 through 5
All-weather, durable rubber construction
Includes a magnetic digital timer to perform timed drills
Can be used on any indoor or outdoor basketball court
Includes detailed instructions for 9 fun training games
Games include: Treys Around the World, 2nd Chance, Fastest Once Around, Line 'em Up, 5 Shot Add 'em Up, 2-Minute Shootout, Five Shots for Fifteen Points, Twenty-One, Call 'em Out & Find 'em
Comes with carrying case



Tips for Using Shot Spotz Training Markers
1) Teach Transition Offense
The training markers can be useful when teaching a numbered fast break offense. Place each marker in the appropriate offensive position. Example: 5 on right block, 4 in left corner, 3 on left wing (trailer), 2 in right corner, and 1 on right wing. Assign each player a number. Have them sprint to these spots in transition offense so they learn their position and maintain good spacing.
2) Teach Half Court Offense
You can use the training markers when building your half court offense. For a
5 out offense
, you can place the markers around the perimeter in appropriate spots. Tell players to cut or screen, then find an open spot. This is a simple way to build your offense and maintain great spacing.
You can do the same thing with
4 out 1 in
,
3 out 2 in
, and other offensive formation. In some cases you'll want more than 5 spots marked on the court, so you'll need two sets of the markers.
No matter what offense you run, you can use the spots to improve spacing. Simply put a marker on all the spots where you want players. You can mark 5-10 spots on the court. Then require players to always find one of these spots after cutting or screening.
4) Designate Spots for Drills and Keep Players Where You Want Them!
The markers can be very useful for a variety of drills. For "spin out" shooting/footwork, you can specify exactly where you want players shoot or pivoting.... so they stay in their range. For post play drills, you can mark exactly where you want post shots to occur and where you want the passer to be positioned.
There are hundreds of ways you can use the Shot Spotz in your drills. You can use them any time you want to control where players are making passes, taking shots, or working on their skills.
This can be particularly useful with youth players who tend to get too close to the basket or too far away. The Shot Spotz keep the players where you want them.
Basketball Drills You Can Use with
Shot Spotz
Shipping only available in USA
Customer Reviews
Most Helpful First
Newest First
---

Kirk Olsen from Mahwah, NJ says:


3/22/2015

at 9:58:21 AM


I purchased the product with only one practice to go in the season. It certainly helped with my spacing on the floor as I ran the Read & React principles. Looking forward to using next season and over the summer.

This review is helpful
---