USA Basketball Coach teaches you step-by-step how to install...
The Defense That's Sweeping the World By Storm!
Coaches across the world are switching to the No-Middle Defense because of its unique ability to STOP the offense's top priority
As I'm sure you're well aware...
The No-Middle Defense has swept the basketball world by storm... resulting in numerous championships at the state, regional, and national levels!
It's no wonder that top college teams like the Baylor Bears and Texas Tech Raiders and even high school coaching legends like 1,000-win Jerry Petitgoue have transitioned to this smothering man to man defense.
That's why I felt some urgency to get this brand-new program out to you asap!
And to guide you in seamlessly installing the No-Middle Defense--called the "Outer 1/3 Defense"-we've teamed up with USA Basketball coach Nick LoGalbo!
Coach LoGalbo will show you how to easily teach this incredibly effective defense to your team in a simple step-by-step format.
After working through the program and experiencing Coach LoGalbo's unique ability to break concepts down with crystal clear instruction, it'll be apparent why USA Basketball wanted this talented coach to be a part of their storied tradition!
With the Outer 1/3 Defense, Coach LaGalbo will not only show you how to develop this powerful defense step-by-step, but he'll also show you HOW TO TEACH the defense and correct your players like an elite-level coach so that you'll be able to...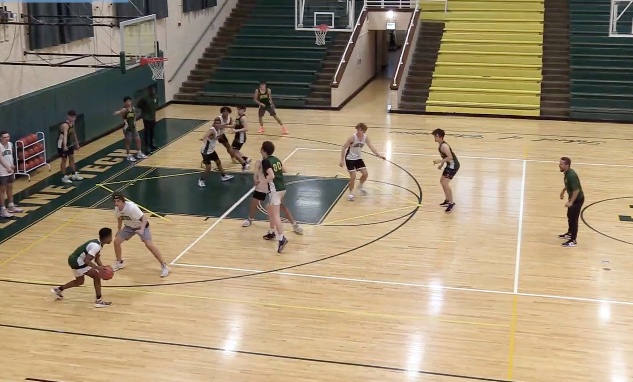 Stop The #1 Goal Of Most Offenses!

See most coaches design their offenses with the #1 goal of getting paint touches...
Plain and simple... possessions withpaint touches = a higher shooting percentage!
That's because attacking the paint usually...
Results in the highest percentage shot...
Initiates more fouls.
Creates more free throws
Forces the defense to collapse and creates opportunities for open kick-out 3-point shots.
Opens up driving opportunities off the kick-out pass.
Opens up schemes and plays designed to get open perimeter shots.
Quite simply, you've broken down the defense when you get it into the paint.
But here's the good news for coaches wanting to prevent this...
With the Outer 1/3 Defense you'll be able to impose YOUR WILL on the Offense... rather than the other way around!
Remember, teams aren't great because they get lucky. Teams are great because they are better prepared.>
This scheme will ensure you're always one step ahead of your opponent's offense... which will translate into more wins.
I know that sounds pretty simple, so let's dive into some of the specifics on how the Outer 1/3 Defense from Coach Nick LoGalbo can propel your defense to the next level!
7 Powerful Reasons To Make The Switch To The Outer 1/3 Defense...
First off, the Outer 1/3 Defense is commonly referred to as the No-Middle Defense... It is an intense defensive approach used to prevent the ball from getting to the middle of the basketball floor... It denies entry via the dribble and the pass.
This scrappy man to man defense is great for eliminating dribble drives, deterring easy passes with constant ball pressure, and contesting every shot with lightning quick rotations.
With that in mind, here are seven reasons to consider installing this defense...
Simplicity - The brilliance behind this incredibly potent defense is that Coach LoGalbo has made it very simple and easy to implement...

So long as you follow his "3 non-negotiables" to simplifying concepts for your players (these are covered at 5:04 in the video and on p. 7 of the Ebook).
Quickly and Easily Gauge Success - Since Coach LoGalbo utilizes tape on the floor to show them where the offense cannot go, it quickly gives them immediate feedback whether they were successful.

This is a powerful feedback tool that results in quick improvement.


Dictation! - This defense is all about dictating what the offense is allowed to do

Great offenses want paint touches and ball reversals. Outer 1/3 Defense takes these effective offensive elements away and forces shots that are off balanced and out of rhythm!
Flexible and Neutralizes More Talented Teams - Due to the flexible nature of this defense, you can extend it to full court to overwhelm the opponent.

You can also drop back in the quarter-court and act like aggressive pests. This can be especially frustrating for highly talented teams...

This is because talented teams are often accustomed to having their way with opponents on the offensive end. By preventing them from getting into the lane and taking easy shots you'll slowly break them down psychologically...which will bear fruit in the second half!

See most talented teams aren't used to grinding it out and being patient! It's a great way to sneak out some victories against more talented teams.
Frustrate Elite Point Guards And Post Players - Coach LoGalbo shows you the best defensive strategies within this defense to stifle elite guards and elite post players.

He even shows you how to adapt ball screen coverages based on the opponent's strengths.
Ball Fakes and Shot Fakes Are Less Effective - Due to the way that angles and positioning are emphasized, it greatly reduces the effectiveness of ball fakes and shot fakes.

This helps your defenders maintain great position which forces the offense into low-percentage shots.
Proven Track Record - And the proof is in the pudding, Coach LoGalbo helped his school reach its first Top 25 Chicagoland ranking in over 20 years... while producing one of the top defenses in an elite conference. A conference that constantly produces the next Blue Blood talent that you will see on TV in the future.

Coach LoGalbo's elite teaching ability is also a reason he was selected as USA Basketball coach where they won the Gold in the FIBA 3v3 basketball tournament.

And here's a little more about Nick LoGalbo...
USA Basketball 3x Gold Medalist Coach Nick LoGalbo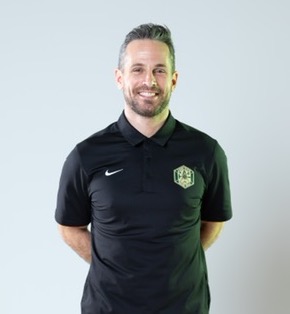 As mentioned, Coach Nick LoGalbo has spent time as a USA Basketball Junior Nationals Coach and nearly 20 years as a high school coach.
Here are some of his accomplishments...
3 FIBA World Cup Gold Medals For USA Basketball 3-on-3 Men and Women U18, Head Coach.
USA Basketball 5-on-5 Junior National Team Court Coach.
Head basketball coach at Lane Tech Prep High School in Chicago, Illinois.
Founder of the Chicago Glow Basketball School
Founder where they develop inner-city youth into upstanding men and great athletes.
School's first Top 25 Chicagoland ranking in over 20 years.
One of the top ranked defenses in a highly competitive Chicago league conference.
...I'm sure you can imagine how ultra-competitive things are in the Chicago area for basketball!
After all, Chicago has had their fair share of NBA legends- e.g. Anthony Davis, Dwyane Wade, Isaiah Thomas, Doc Rivers, Tim Hardaway, Patrick Beverley, Derrick Rose, and many more!
And while you may not find yourself coaching elite-level talent...
...you can certainly find yourself going up against it.
And Coach LoGalbo experiences this firsthand!
More times than not, he finds himself coaching against a lot of very athletic and talented teams.
So, his players have to be smarter, tougher, and more disciplined than their opponents.
It's usually the only way they stand a chance to be competitive and respected.
And after trying a variation of defenses like zone defenses, full court presses, and other man to man defenses...
The Outer 1/3 Defense has been far and away his most successful...
As it fit their team's identity and helped them compete with the big-hitters in Chicago!
Here's some more about what's included in the videos and ebook...
What's Included In The Outer 1/3 Defense?
(No Middle Defense)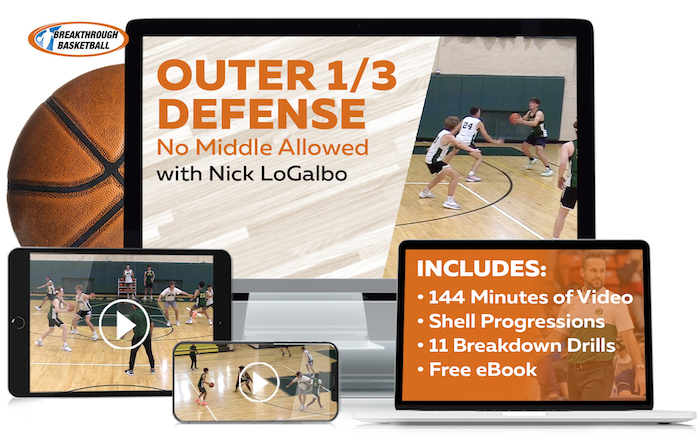 Outer 1/3 Defense - Whiteboard Session
3 Non-negotiables To Develop Elite Defense
10 Key Concepts To Rapidly Build Your Defense
How The Outer 1/3 Defense Neutralizes "Blueblood" Elite Talent
Top 10 Reasons To Implement This Defense
Shell Defense - Building The Foundation Of Outer 1/3 Defense
5 Keys To Defend Closeouts
Why The Defensive First Step Is Critical
How To Use Tape On The Floor To Give Players Immediate Corrections
How To Use Angles To Prevent Dribble Drives
A Simple Adjustment To Stop Open Lay Ups
Defensive Rotations - How To Use The X Man And Low Man To Stop Dribble Drives and Contest Kick-Outs
The Best Way To Defend Face Cuts
How To Defense Baseline Drives
1 On 1 Contain Drill - Develop Elite On-Ball Defense
Why You Should NOT "Turn" The Ball Handler
How Proper On-Ball Defense Allows The Help Defense To Load Up On The Backside
Why Different Positions Should Guard Each Other
B.U. Closeout Drill
Reinforces Correct Angles And Closeout Technique
Why The 2nd Defensive Effort Might Be The Most Important One
The Importance Of KYP Defense
Billiken Closeout Drill
How To Properly "Scramble" On Defense To Make The Offense Struggle For Every Shot
This Breaks The Bad Habit Of Staring At The Player You're Guarding
Keys To "Active Switches"
How To Make Defense Drills More Competitive
2 On 2 And 3 On 3 Breakdown Drills
How This Challenging Drills Make 5v5 Much Easier
Why Putting Them In Constant Long Closeouts Make Them Better Defenders
These Drill Quickly Exposes Strengths And Weaknesses Of Each Defender
Develops Quick Rotations Out Of Scramble Situations
5 Best Ball Screen Coverages For The Outer 1/3 Defense
The Best Coverage To Defend Dominant Post Players
How To Defend Side Pick And Roll
Why Defenders Should Cover Each Position To Better Understand Coverages
The Coverage For Middle Of The Floor Ball Screens
The Top 3 Coverages Most Commonly Used
Defensive Cutthroat - The Drill To Use EVERY Day
Extremely Competitive, High-Energy Drill That Demands Great Defense
Reinforces 3 Non-Negotiables
How To Use Different Variations Each Day
5v5 Live Defense Drill
This Drill Brings It All Together
How To Utilize 5v5 Live To Prepare For Next Opponent
The Best Way To Implement Ball Screen Coverages Into 5v5 Live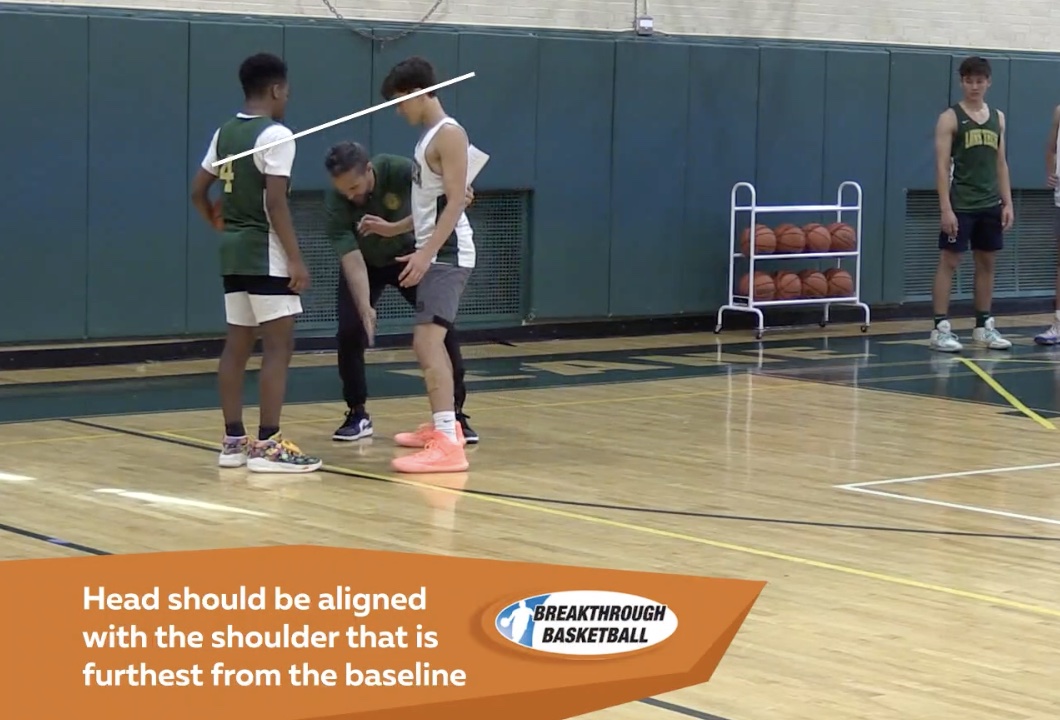 Marquette 3 On 3 Full Court Drill
Challenging Drill That Forces Great Team Defense For 84 Feet
Forces Proper Positioning And Rotations
Why Ball Pressure Must Be Emphasized To Prevent Easy Passes And Potential Lay Ups
Teaches You How To Keep The Ball Out Of The Middle As Teams Cross Half Court
"Locke" Down Conversion Drill
Great Defensive Drill From Coach Tates Locke
Develops The Ability To Quickly & Effectively Convert To Defense
How To Fill Holes In Transition To Prevent Easy Baskets
The Best Way To Slow The Ball And Build Your Wall
Get Back Drill
A Great Disadvantage Transition Drill
How To Discover Your "Rambo"
Develops The Skill To Keep The Ball Out Of The Middle And On The Outer Third
Q & A And Closing
How The Outer 1/3 Defense Is Different Than Traditional Man To Man Defense
How You Get Players To Buy Into the Defense
How To Simplify The Defense For Younger Teams
Why It Can Be Adapted For Any Personnel
The Most Effective Offensive Strategies And How To Counter Them
60-Day Money Back Guarantee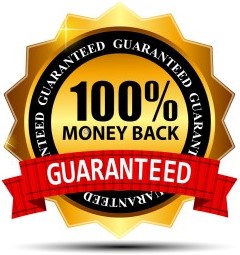 We absolutely guarantee that you're going to enjoy causing chaos for opponents with this defensive approach. That's why we're willing to let you try it risk-free for 60 days.
In other words, if you dig into this defensive system and decide that it isn't right for you in that time frame, you'll get a complete refund.
Get Instant Lifetime Access to this Program for just $69