By Joe Haefner
I am very saddened and sorry to report that Ken Sartini "Coach Sar" passed away at 10:15 AM CT today on January 21st, 2015.
Coach Sar was one of the best guys I knew. He would commit countless hours every week just to helping people on our website. Helping people he never knew or met.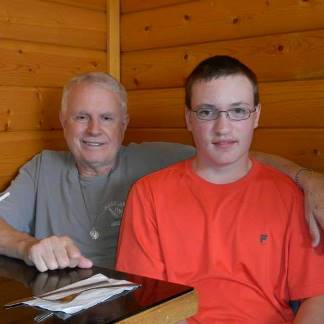 That's why you see Coach Sar all over our comment and forum boards.
His help went above and beyond basketball. He taught people how to communicate and how to treat other people with respect.
He taught people how to be kind, hard-working, and live with integrity.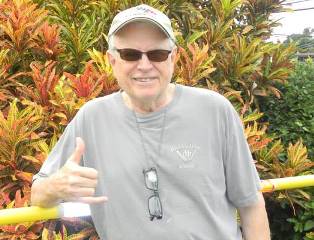 In addition to being a great guy, he was also quite funny and the story teller. He was once told on one of his forum posts that he put the "Sar" in sarcasm. Coach Sar always laughed about that one.
I also have to share some of his posts. You will find tons of funny comments and statements like these all over the site.
Story #1 – Where'd My Dentures Go!
Source: http://www.breakthroughbasketball.com/forum/viewtopic.php?f=53&t=227&p=775
"Thats the great thing about working with kids… you never know what they are going to say.

Before I became the Varsity coach the guy there had an upper set of teeth…. one game he yelled so hard that he spit his teeth out on the floor.. he grabbed them quickly and shoved them back into his mouth… THE WRONG WAY.. he bit himself LOL

The next day in practice the entire team was standing on the end line as he was talking… all of a sudden what appears? (NO not tiny reindeer) one of those chattering teeth toys….. everybody roared!

We have to sell our philosophy to the kids, they have to believe in you… and I don't care what you are selling… until they know that you really CARE about them you are wasting your breath."
Story #2 – Player Spits Water On My Face!
Source: http://www.breakthroughbasketball.com/forum/viewtopic.php?f=63&t=1110&p=6978
"One game we were down by 2 – 84′ away and 7 seconds on the clock…. I wasn't happy that my center called a TO because now I have to come up with something for them… my assistane was laughing… so they come to the bench. I am diagramming something for them… something we do every day… and this kid in front of me chokes on a cup of water and spits in right in my face. All the kids are looking at me for a reaction…. I wiped my face and tie off… looked down at the posey board and looked at them and said…. " I didn't think the play was that bad. " They burst out laughing and were still laughing as they went on the floor… we ran the play, hit a 3 at the buzzer and win by 1. Great coaching huh! Its all about them being loose, you might try having someone spit some water on you / just kidding LOL"
Coach Sar, your legacy will live on forever through the lives that you touched.
You will be deeply missed, but remembered with great joy.
2 Comments
Brian Sass — January 21, 2015 @ 8:18 pm

I am just so heartbroken over this. Coach Sartini was a mentor and a friend. So generous with his time, his knowledge, and his thoughts. I wish I could hear his voice one more time. He is in a better place now.
We are all better for having known him.
And I feel lesser now that he is gone.
My prayers and best wishes for his family.
Godspeed Ken. I miss you already.

Ellen — April 12, 2016 @ 2:27 pm

Love the stories. A life that gave back. Thank you Coach! R.I.P.
RSS feed for comments on this post.
Leave a comment