Split Post Chair Pivot
This is a very versatile drill that allows you to work on positioning, footwork and shot making. Particular attention should be paid to body positioning and pivots. The body should be low and strong through the entire move. Pivots should be made in a direct line to the front of the rim.
Instructions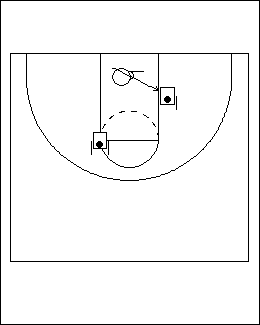 Place chairs in low post position on the right side and on the left elbow with a ball on each chair.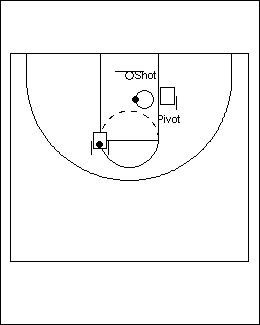 Player cuts to right chair, making low post shot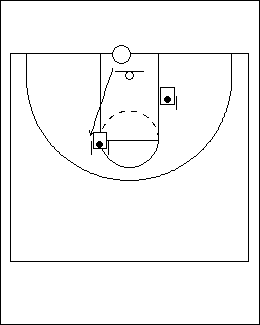 Player cuts to the chair on the left side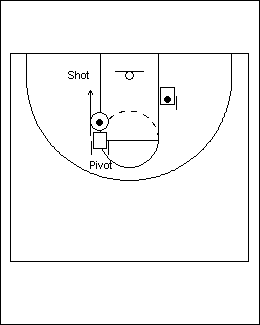 Player makes a high post move (pivot jumper, pivot lay-up, pivot jump hook, etc.) on the left side.
Switch chair position to the other side when appropriate.
Related Products & Articles
How To Develop High Scoring and Highly Skilled Post Players
More Basketball Post Player Drills
Low Post Chair Pivot

What do you think? Let us know by leaving your comments, suggestions, and questions...
Comments
Most Likes First
Oldest First
Newest First
---
Ariel says:
11/10/2010 at 12:38:35 PM


This is absolutely fantastic:)

Like
---
george noucas says:
3/31/2008 at 2:40:18 PM


Coach Kelbick,
Nice web site, I coached at Nashua High school in Nashua ,nh when you were coaching at Keene St. Glad to see you are still invovled with hoop.
George Noucas
Associate Head Coach
men's basketball Rivier College
Nashua,nh

Like
---
RICARDO MILLER says:
11/12/2007 at 9:51:04 AM


I HAVE A 6FT 8IN SOPHOMORE PLAYING VARSITY CENTER. HIS FOOTWORK COMBINED WITH THIS DRILL WILL GREATLY IMPROVE HIS OFFENSIVE PRESENCE. THANK YOU

Like
---