Site Search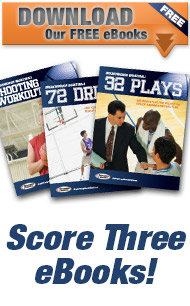 Q & A Forum
Experienced coaches are ready to answer your basketball questions! Visit our forum
2-Day Shooting, Ball handling & Finishing Camp in
Canton, Michigan April 28 - 29, 2018
Elite Skills Coach Cameron Nichols!
This is a hybrid of our popular "Shooting" and "Ball handling & Finishing" Camps.
With this 2 day camp in Canton, Michigan...
We will work on the foundation of shooting, developing a quick release, and shooting off the catch.

We will work on ball handling drills to beat your defender off the dribble, and finishing moves to become crafty around the rim.
In additional to all of this, we will focus on confidence, mental toughness, hard work, smart work, and other intangibles to develop great shooters & ball handlers. .
Here are a few things that you will learn at the camp:
Shooting
Foundation of Shooting
This is the first step in becoming a great shooter. Some players will progress through this stage quickly, while others will need to spend a bit more time to correct some bad habits. You will also learn:
How your stance could actually be causing your shot to go left and right and how to fix it.
Why the parallel stance may not be the right fit for you.
How your legs and not just your follow through can actually cause a flat shot.
The proper release point and follow through.
How inflexibility in your legs can affect your shot in a negative way.
Learn the Steve Nash adjustment that allows players to shoot accurately from further distances.
Shooting Off of the Catch
After we have built a great shooting foundation, we will progress to shooting off of the catch. You will learn:
How to make your shot quicker.
The mentality to making your shot quicker.
The proper body position for every shot off of the catch.
The proper footwork for different situations during the game.
The proper hand position to create consistency and accuracy.
How to pull up out of the fast break.
Learn Advanced Shooting Techniques Used by the Pros
You will learn the keys to a quick release used by the pros such as Kevin Durant and Stephen Curry. You will learn the Michael Jordan 1-2 step used to create space and hit the open jumper.
You will learn the details required to be successful with these advanced moves. If you're not ready for the advanced moves yet, we have a system set up that will progress players at the proper rates.
Finishing
An elite player needs to be crafty around the rim especially against bigger defenders. Learn how to attack their weakness and put them in foul trouble and get to the foul line
You will be taught a move that will take away the defenderís momentum in transition to create space to finish at the rim
Develop body control while attacking the basket, stopping on a dime and finishing through contact
Improve Your Ball handling
During the camp you'll receive both instruction and intense training to develop exceptional ball handling skills and dribbling moves.
Proper progressions for the dribble moves.
We will break down how to effectively progress through dribble moves. Learn these vital progressions that most trainers skip that result in poorly executed dribble moves.
6 things you need to know to be a great ball handler.
You can be an extremely effective ball handler by knowing and practicing six things. Most players and coaches make things too complicated. But dribbling effectively is simple. You don't need lots of moves. You just need EFFECTIVE moves.
How to be more effective with your dribble.
In today's game, so many players misuse the dribble. They use it and lose their advantage against the defense. We will teach them how to effectively use the dribble and cover more space with fewer dribbles at faster pace.
Develop an explosive first step to create space and transitioning into your shot
Players usually don't work on this, but this is one of the most deadly weapons in the game of basketball. Due to our background in athletic development, we will incorporate speed drills that will make them faster and quicker with and without the ball.
Learn how to properly pick up the basketball and how doing it the wrong way could be causing your shot to miss to the left and the right.
Learn how the pace of the dribble can make your shot quicker.
Learn how to properly execute the sweep and step through to create space from your defender.
Learn the mentality needed to have a successful pull up jump shot and how the wrong mentality can be easily defended.
Who Can Participate?
This camp is for boys & girls 5th-12th grades, ages/skill levels will be separated.
Who is Cameron Nichols?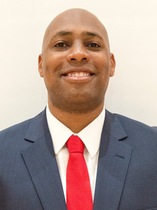 Coach Cameron Nichols will be entering his second season as an assistant men's coach for Saginaw Valley University. The school made history last season, marking the first time that the team has had three consecutive seasons with at least 17 wins

Previously, Coach Nichols was the associate head coach at Detroit Country Day School where he was on staff for three years
Prior to coaching at Country Day, Cameron was the head coach at Detroit Renaissance High School for six years, where was named the MHSAA Region 2 Coach of the Year in 2008 after leading the team to a district crown. They claimed two PSL West League championships under his direction. Thirteen of Nichols's players from Renaissance played collegiate basketball, including 10 of whom competed in the GLIAC
During his high school coaching tenure, Nichols coached elite travel team basketball with the REACH Legends youth basketball program. Nichols has been involved with Elite basketball camps around the state, including the Michigan Elite 25 camp and the Reaching Higher Showcase. He has run Coach Cam's Elite 90 Shooting Session, which is one of the top tier shooting camps in the Midwest
Cameron, an alumnus of Saginaw Valley State University, played four years for the Cardinals from 2000-2003. He was named the Thoroughbred Award winner his junior season. Cameron was honored with the Senior Award in 2003 and was named the GLIAC Player of the Week in February of that year. Nichols was also named the team's Most Improved Player in both his freshman and sophomore season
This will be Coach Nichols second year with Breakthrough Basketball
Camp Details
When
Saturday April 28, 2018 -- 12:00 PM to 6:00 PM
Sunday April 29, 2018 -- 9:00 AM to 3:00 PM

Limited Availability
Each session is limited to 60 players to ensure a high number of repetitions and improvement

The camp is SOLD OUT!
Where
High Velocity Sports
46245 Michigan Avenue
Canton, MI 48188
Travel and Accommodation Options
Camp attendees can get a 10-15% discount by using this link and booking any hotel owned by the Wyndham Hotel Group (Days Inn, Ramada, Baymont, Microtel, Super 8, Howard Johnson, Travelodge, Knights Inn and Wingate). Find a nearby Wyndham hotel and get the Breakthrough Basketball discount.
Price
$195
Players - Sign Up Now to Reserve Your Spot:
Fill out this form to sign up and reserve your spot:
Observing Coaches
Coaches can attend for free by working the camp. Email us if you're interested in helping with the camp.
Otherwise there is a $97 fee to attend as an "observing coach". You will get to learn new drills and techniques from Cameron Nichols, just like all the players and other coaches in attendance. Visit this link to reserve your spot as an observing coach.
If you have any questions, don't hesitate to email us or request a phone call.
Sincerely,

Jeff Haefner
Joe Haefner
Breakthrough Basketball, LLC.