Minnesota Timberwolves SLOB From Box Set
The Minnesota Timberwolves often run this side inbounds play. This is an extension of head coach Rick Adelman's corner offense. The corner offense requires the post players to make good decisions with the basketball.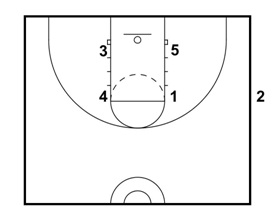 Instructions
The play starts out in a box set.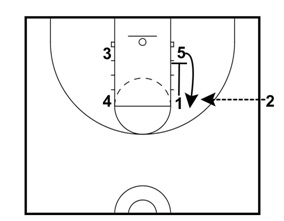 1 sets a down screen for 5. 2 passes to 5 on the elbow.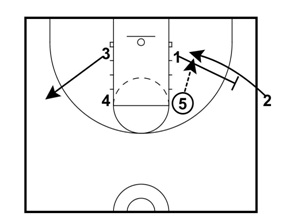 As soon as 5 receives the pass, 1 sets a backscreen for 2. 3 goes to the perimeter for spacing purposes.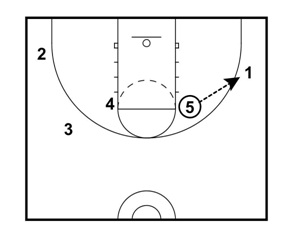 If 2 is not open, 5 makes a pass to 1. 5 can either set a ball screen or slide down to the block for a post up opportunity.
Related Resources:
3 Flex Offense Entry Plays From the 1-4 High Set
Double - Basketball Play for All Zone Defenses
Free eBook - 33 Winning Basketball Plays
What do you think? Let us know by leaving your comments, suggestions, and questions...