Site Search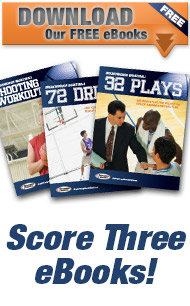 Q & A Forum
Experienced coaches are ready to answer your basketball questions! Visit our forum
Announcing July 17 - 19, 2018
Breakthrough Basketball Elite Guard Camp in Portland, Oregon!

Elite Skills Coach Nate Bowie!
This is a 3-day basketball camp in Gresham, Oregon that will teach you the essential skills, techniques, habits, IQ and drills to become an elite player (to develop an elite mindset, which is what truly separates players.).

You will learn what it takes to play at the elite level. Becoming an individual that can help your team succeed and understands the importance of the little things.
You will improve your ball handling, shooting, passing, athleticism, decision-making, leadership skills, and scoring.
Our Breakthrough Staff has trained some of the best players in the world that have gone on to become Olympic Gold Medalists, NBA All-Stars, WNBA All-Stars, Elite College Players (Michigan State, Duke, Kentucky – to name a few), and Numerous Player of the Year Awards at the high school level.
And you will learn the subtle and sometimes unnoticeable things that are taught to and used by the world's best players; players like Steph Curry, Maya Moore, Russell Westbrook, Diana Taurasi, Damian Lillard, Chris Paul, Kyrie Irving, and others.
Who is this for? Is this good for players who are NOT guards?
This is NOT for beginners. This is for intermediate to advanced players looking to be placed in a high-intensity environment with competitive drills. The camp is for players who already possess some good dribble moves and are looking to take their game to the next level.
This is certainly not limited to guards. Every coach would love to have 5 players on the floor with the skills, decision-making, and leadership of elite guards.
So if you are a wing player or a post player who is serious about elevating your game to the next level, this camp would be great for you as well.
Here are a few things that you will learn at the camp:
Develop an explosive first step.

This is probably one of the most important aspects of being an elite guard, but it is rarely broken down and taught properly. Learn about the proper shin angle, head position, shoulder position, and hip position.
Develop superior hand-eye coordination and feel for the ball.

In this camp, you will be challenged with advanced hand-eye coordination and dribbling drills that will challenge you and accelerate your feel for the basketball. These drills will make dribbling during game situations feel easy.
How to handle game situations like Chris Paul & Steph Curry

Chris Paul and Steph Curry are two of the smartest players currently in the NBA. We have studied the games of these guards and will show tactics and little tricks that these elite guards use during games.

For example, whenever Chris Paul and Steph Curry face a switch on a ball screen and they get a bigger slower defender on them, they almost always take two big dribbles backwards to create space and give them room to get forward momentum to attack the bigger, slower defender. Little tips like these will take you from being a good guard to an elite guard.

You will learn how they handle ball screens, fast break situations, double teams, and aggressive pressure.

Get to the next level by improving the lost art of passing.

Not only will you learn advanced dribbling drills that will be extremely challenging, we will also introduce passing drills that will make you a much better passer in game-like situations. We will teach how to pass against pressure, how to read the defense and find the open guy, how to pass in transition, how to pass against double teams, and how to pass into the post.

If you can handle the ball and make great passes, every coach will find a place for you on their team.
How to play great defense and lock down your opponent like Kawhi Leonard by learning the strategies he uses

You will learn how to properly move on the floor so you can make things much more difficult for your opponents. If you can focus on defense, stop your opponent from scoring, you will get playing time because your coach can't afford to keep you off the floor. You will learn proper body position when guarding the ball, how to dictate what the offense does, and how to force them into low percentage scoring situation. We will teach you how to adapt to all of the different kinds of scoring guards to put the advantage back in your hands.
Video Breakdown Analysis of Elite Players
You will get to see video breakdown analysis of some of the best basketball players in the world. You will see how they execute certain skills and make decisions on the basketball floor, so you apply it to your practice sessions to elevate to an even higher level of play.
Shooting, scoring, and advanced dribble moves.

In addition, we will practice game-like shooting drills, scoring from the guard position, and advanced dribble moves that all great guards possess.
Leadership and Life Skills that LeBron James uses to help his teammates develop a championship mindset

In addition to teaching you the necessary physical and mental skills to be a great guard, we will teach you leadership and life skills that will make you a successful human being. We will teach you traits that some of the best players have, why that makes them successful, and how these same traits will help you be successful in life.
We will also teach you traits from some of the most successful people outside of the basketball world that will make you successful in the real world in any career path you may choose.
No matter how far you make in the athletic world, there is always life after basketball.
Camp Video
Who can attend?
The camp is for male and female players from 7th to 12th grade.
This is not limited to guards. If you're a wing player or a post player who is serious about elevating your game to the next level, this camp would be great for you as well.
This camp is NOT for beginners. This is for intermediate to advanced players looking to be placed in a high-intensity environment with competitive drills. This is for players who already possess some good dribble moves and are looking to take their game to the next level.
Coaches that want to learn and pick up new drills can also observe for a fee (coaches can find more info below).
Who is Nate Bowie?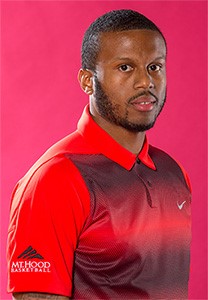 Coach Nate Bowie is currently an assistant men's basketball coach at Mt. Hood Community College outside Portland, Oregon. Coach Bowie has been involved with Breakthrough Basketball for the last three years, assisting at camps around the Kansas City area, as well in Portland.
Coach Bowie played eight years of professional basketball in Africa, Canada, Europe, the Middle East and the United States. He played in NBA D-League, Canada, NBA Summer League, Morocco, Slovenia, Spain, Portugal, Qatar, The Republic of Georgia, Ukraine, Turkey, Greece and Kosovo (Balkan League).

Nate was named 1st Team All-Metro, 1st Team All-State and was the 5A Sub-State Champion in Kansas in 2004 before finishing fourth at the state championships.
During the 2004 season, Bowie scored 42 points in a game to break the single game record held previously by NBA veteran Earl Watson.
After high school, Bowie attended Colby Community College (CCC) where he led the conference in scoring and was second in the region with 20.8 points per game. While at CCC, he received NJCAA First Team All Jayhawk Conference, All-Region and was an All-American nominee. From 2004-2006 Bowie attended Central Arkansas University. As a senior, he averaged 17.5 points per game and 20.3 points in Southland Conference action earning the conference scoring title. On February 2, 2008, he scored 39 points in a win against Nicholls State, surpassing Scottie Pippen for the most points scored in a conference game. Bowie earned NCAA D-1 All Southland Conference 2nd Team honors and was an NCAA All-American. At the end of his college career, Rand Chappell described Bowie's career as "solid, and sometimes spectacular."

He was inducted into the Hall of Fame for Colby Community College/Jayhawk Conference in 2016.
Camp Details
When
Tuesday July 17, 2018 -- 9:00 AM to 3:00 PM
Wednesday July 18, 2018 -- 9:00 AM to 3:00 PM
Thursday July 19, 2018 -- 9:00 AM to 3:00 PM

Limited Availability
Each session is limited to 60 players to ensure a high number of repetitions and improvement

The camp is SOLD OUT!
Where
Mt. Hood Community College - Yoshida Event Center
26000 SE Stark St
Gresham, OR 97030
Travel and Accommodation Options
Camp attendees can get a 10-15% discount by using this link and booking any hotel owned by the Wyndham Hotel Group (Days Inn, Ramada, Baymont, Microtel, Super 8, Howard Johnson, Travelodge, Knights Inn and Wingate). Find a nearby Wyndham hotel and get the Breakthrough Basketball discount.
Price
$245
This camp has ended. To be notified of more camps in OR, fill out the form below: