Site Search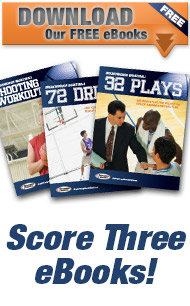 Q & A Forum
Experienced coaches are ready to answer your basketball questions! Visit our forum
Announcing March 23 - 25, 2018
Breakthrough Basketball Elite Guard Camp in Des Moines, Iowa!

Elite Skills Coaches Jim Huber & Ryan Thomas!
This is a 3-day basketball camp in Des Moines, Iowa that will teach you the essential skills, techniques, habits, IQ and drills to become an elite player (to develop an elite mindset, which is what truly separates players.).

You will learn what it takes to play at the elite level. Becoming an individual that can help your team succeed and understands the importance of the little things.
You will improve your ball handling, shooting, passing, athleticism, decision-making, leadership skills, and scoring.
Our Breakthrough Staff has trained some of the best players in the world that have gone on to become Olympic Gold Medalists, NBA All-Stars, WNBA All-Stars, Elite College Players (Michigan State, Duke, Kentucky – to name a few), and Numerous Player of the Year Awards at the high school level.
And you will learn the subtle and sometimes unnoticeable things that are taught to and used by the world's best players; players like Steph Curry, Maya Moore, Russell Westbrook, Diana Taurasi, Damian Lillard, Chris Paul, Kyrie Irving, and others.
Who is this for? Is this good for players who are NOT guards?
This is NOT for beginners. This is for intermediate to advanced players looking to be placed in a high-intensity environment with competitive drills. The camp is for players who already possess some good dribble moves and are looking to take their game to the next level.
This is certainly not limited to guards. Every coach would love to have 5 players on the floor with the skills, decision-making, and leadership of elite guards.
So if you are a wing player or a post player who is serious about elevating your game to the next level, this camp would be great for you as well.
Here are a few things that you will learn at the camp:
Develop an explosive first step.

This is probably one of the most important aspects of being an elite guard, but it is rarely broken down and taught properly. Learn about the proper shin angle, head position, shoulder position, and hip position.
Develop superior hand-eye coordination and feel for the ball.

In this camp, you will be challenged with advanced hand-eye coordination and dribbling drills that will challenge you and accelerate your feel for the basketball. These drills will make dribbling during game situations feel easy.
How to handle game situations like Chris Paul & Steph Curry

Chris Paul and Steph Curry are two of the smartest players currently in the NBA. We have studied the games of these guards and will show tactics and little tricks that these elite guards use during games.

For example, whenever Chris Paul and Steph Curry face a switch on a ball screen and they get a bigger slower defender on them, they almost always take two big dribbles backwards to create space and give them room to get forward momentum to attack the bigger, slower defender. Little tips like these will take you from being a good guard to an elite guard.

You will learn how they handle ball screens, fast break situations, double teams, and aggressive pressure.

Get to the next level by improving the lost art of passing.

Not only will you learn advanced dribbling drills that will be extremely challenging, we will also introduce passing drills that will make you a much better passer in game-like situations. We will teach how to pass against pressure, how to read the defense and find the open guy, how to pass in transition, how to pass against double teams, and how to pass into the post.

If you can handle the ball and make great passes, every coach will find a place for you on their team.
How to play great defense and lock down your opponent like Kawhi Leonard by learning the strategies he uses

You will learn how to properly move on the floor so you can make things much more difficult for your opponents. If you can focus on defense, stop your opponent from scoring, you will get playing time because your coach can't afford to keep you off the floor. You will learn proper body position when guarding the ball, how to dictate what the offense does, and how to force them into low percentage scoring situation. We will teach you how to adapt to all of the different kinds of scoring guards to put the advantage back in your hands.
Video Breakdown Analysis of Elite Players
You will get to see video breakdown analysis of some of the best basketball players in the world. You will see how they execute certain skills and make decisions on the basketball floor, so you apply it to your practice sessions to elevate to an even higher level of play.
Shooting, scoring, and advanced dribble moves.

In addition, we will practice game-like shooting drills, scoring from the guard position, and advanced dribble moves that all great guards possess.
Leadership and Life Skills that LeBron James uses to help his teammates develop a championship mindset

In addition to teaching you the necessary physical and mental skills to be a great guard, we will teach you leadership and life skills that will make you a successful human being. We will teach you traits that some of the best players have, why that makes them successful, and how these same traits will help you be successful in life.
We will also teach you traits from some of the most successful people outside of the basketball world that will make you successful in the real world in any career path you may choose.
No matter how far you make in the athletic world, there is always life after basketball.
Camp Video
Who can attend?
The camp is for male and female players from 7th to 12th grade.
This is not limited to guards. If you're a wing player or a post player who is serious about elevating your game to the next level, this camp would be great for you as well.
This camp is NOT for beginners. This is for intermediate to advanced players looking to be placed in a high-intensity environment with competitive drills. This is for players who already possess some good dribble moves and are looking to take their game to the next level.
Coaches that want to learn and pick up new drills can also observe for a fee (coaches can find more info below).
Lead Instructor - Jim Huber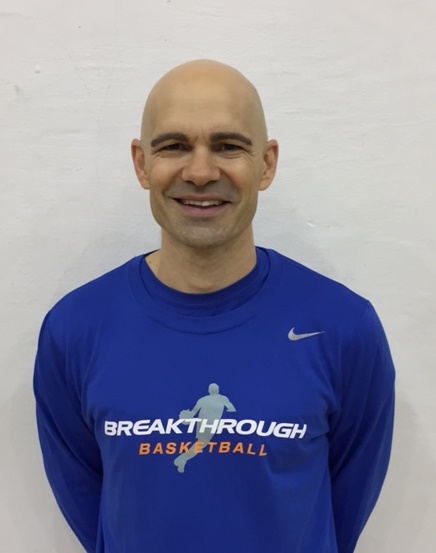 Jim Huber has developed and coached some of the best players in the world including current NBA players and elite players that attended some of the best college programs in the nation such as Duke and Kentucky.
Some of Coach Jim Huber's coaching credentials include:
Over 20 years of basketball coaching experience at the youth, high school, and college levels.


Coached a team to a 1st place finish at the 2013 Nike Global Challenge.


Coached at the Nike Elite 100 Camp which selects the top 100 high school players.


#1 Team Defense at 2013 Nike EYBL which has the top 40 Nike High School teams from North America and consists of 18 regular season games. Qualified for 2013 Nike Peach Jam.


A head coach for Mokan Basketball. Mokan is a direct Nike sponsor program. In 2012 when Coach Huber was Director of Basketball Operations, Mokan reached the Final Four at the Peach Jam, which only selects the top 24 teams from the Nike Elite Youth Basketball League (EYBL).


45 Championships, 13 Runner-up Finishes, and 26 Final Four Finishes at regional and national tournaments since 2004.


42 Collegiate players and 22 at Division 1 level.
Lead Instructor - Ryan Thomas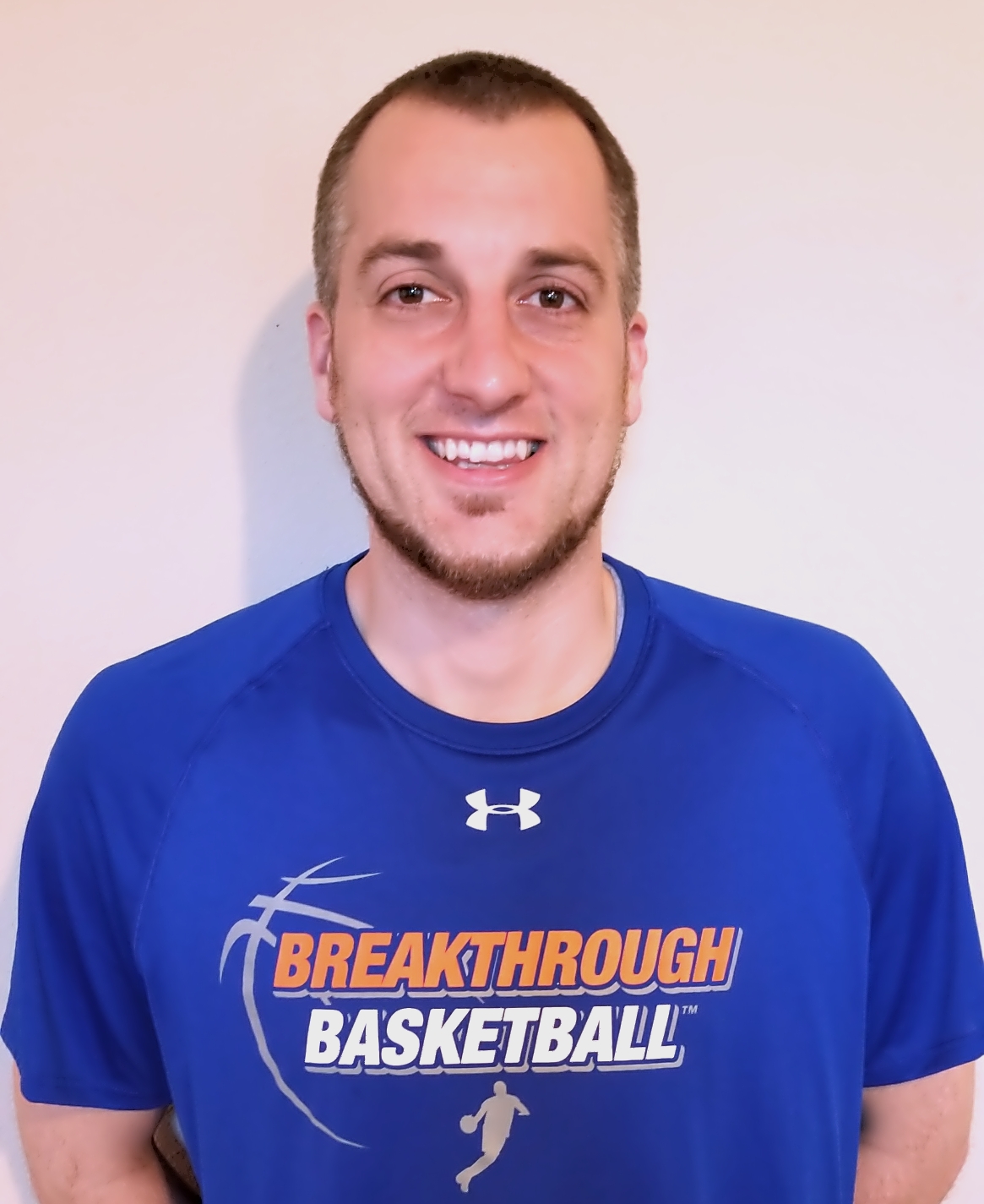 After a strong high school basketball career, Ryan earned a scholarship to play college basketball at Concordia University where he played for 2 years before transferring to finish his college basketball career at Central Michigan University.
Coach Thomas has over 12 years of experience coaching at multiple levels (youth, AAU, YBOA, and High School). Through his dedication, leadership, innovation and tireless work ethic Thomas has become a sought after skills trainer. As a skills trainer he has helped mold thousands of young people around the country developing their game.
Here is a brief overview of Coach Thomas' coaching credentials:
Owner of HoopGrind Basketball - Basketball Development Program
o Trained and developed many college and professional players
o Currently trains players from youth to professional level
2016-Present Associate Head Coach / Athletic Director Impact Christian Academy
2011-2015 Assistant coach at Edward H. White High School - Jacksonville Florida (6A)
Multiple top 5 FHSAA state rankings
Multiple District Championships
1 FHSAA Final Four appearance
Coach Thomas began working for Breakthrough Basketball as a lead assistant in 2015
Camp Details
When
Friday March 23, 2018 -- 6:00 PM to 9:00 PM
Saturday March 24, 2018 -- 9:00 AM to 3:00 PM
Sunday March 25, 2018 -- 9:00 AM to 3:00 PM

Limited Availability
Each session is limited to 54 players to ensure a high number of repetitions and improvement

The camp is SOLD OUT!
Where
Kingdom Courts
6095 NE Industry Dr.
Des Moines, IA 50313
Travel and Accommodation Options
Camp attendees can get a 10-15% discount by using this link and booking any hotel owned by the Wyndham Hotel Group (Days Inn, Ramada, Baymont, Microtel, Super 8, Howard Johnson, Travelodge, Knights Inn and Wingate). Find a nearby Wyndham hotel and get the Breakthrough Basketball discount.
Price
$245
This camp has ended. To be notified of more camps in IA, fill out the form below: