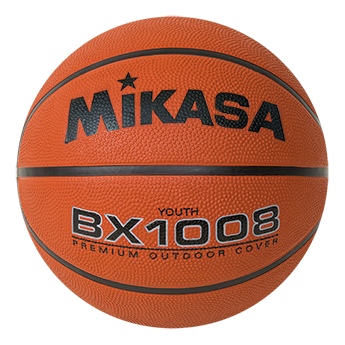 Mikasa 27.5" Premium Rubber Basketball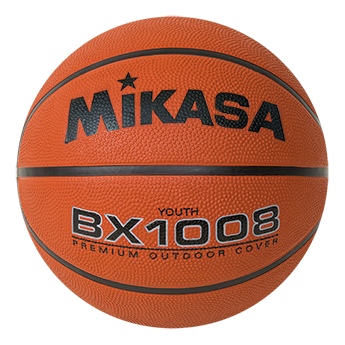 $12.99
In Stock
60 Day Money-Back Guarantee
Size 5 - 27.5"
Weighs 17 ounces
Premium outdoor/indoor rubber cover
Wide channel
1-Year Warranty
Appropriate size for players between ages of 9 and 11 years old.
Shipping only available in USA (Excludes Puerto Rico)
Product Review and Description by Coach Jeff Haefner
Mikasa makes a really nice entry level rubber basketball. It's affordable at only $12.99 yet better quality than some of the other rubber basketballs you'll find on the market.
This ball has a nice feel, holds shape well (does not develop lumps like others we have tried), and holds air pretty consistently. Those are some of the reasons we have picked this ball and recommend it.
The BX1008 is 27.5 inches and weighs 17 ounces. It's considered a size 5 youth basketball. We recommend this size to players between the ages of 9 and 11 years old.
You see a lot of players this age using the heavier size 6 women's basketball or sometimes even the full size 7 men's basketball. However those basketballs are too heavy for 9-11 year olds to shoot with proper form. When using the heavier ball they compensate by dropping their shoulder, hands near their hip, and sometimes thumb (flick) the ball with their guide hand. These bad shooting habits are very difficult to break when they get older.
So we recommend that kids use lighter basketballs as long as possible.
In summary, this is an excellent entry level size 5 youth basketball that we recommend for players between the ages of 9 and 11 years old.