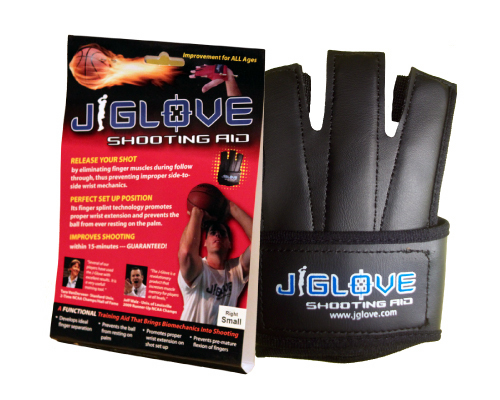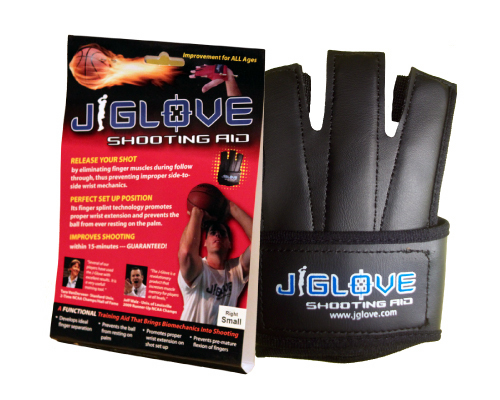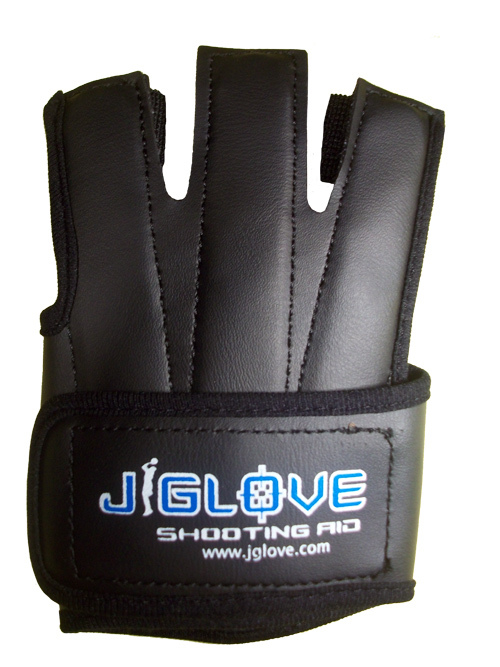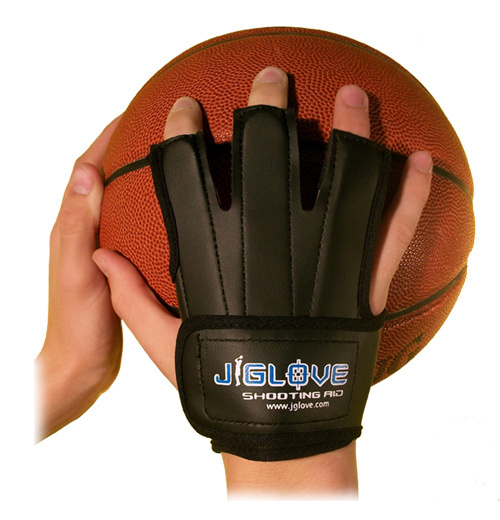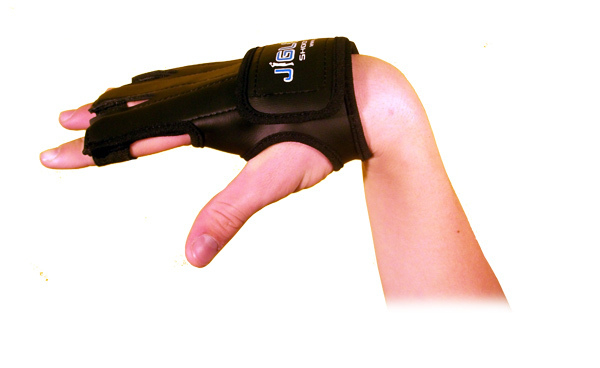 See All Reviews
Write a Review
J-Glove Shooting Aid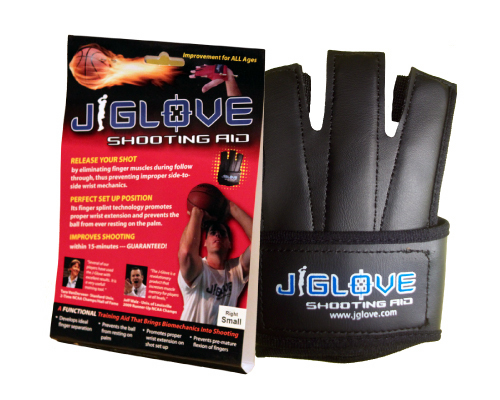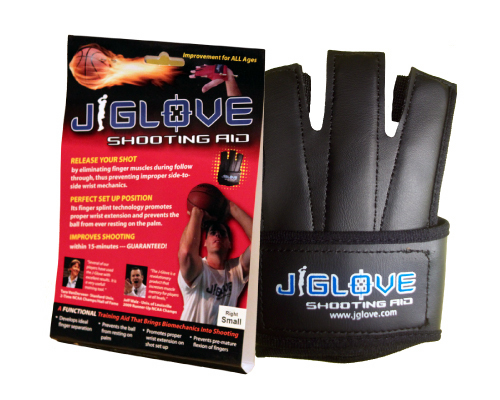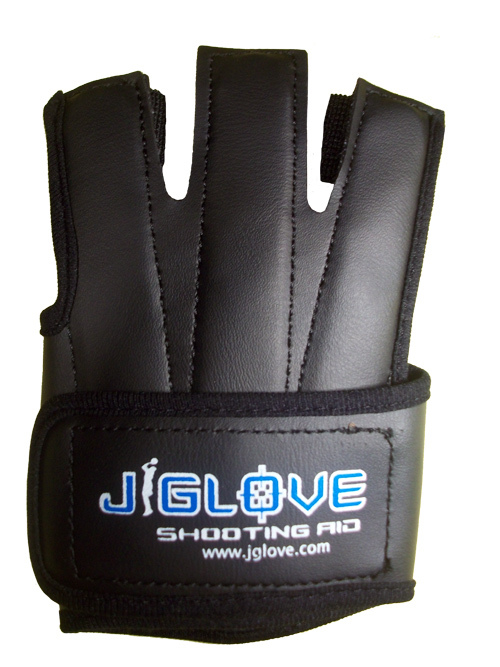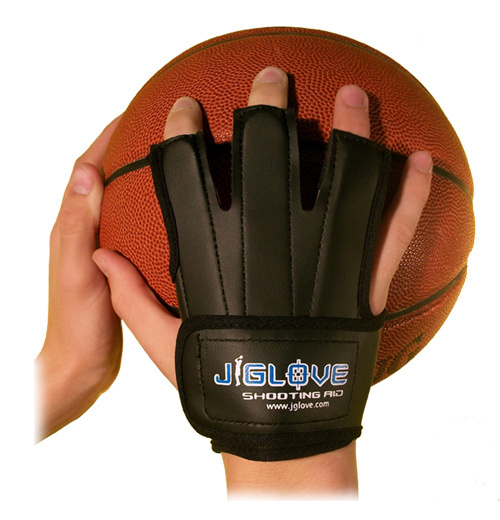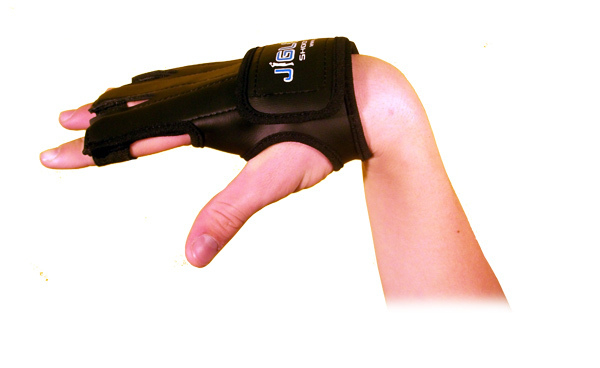 $19.99
In Stock
60 Day Money-Back Guarantee
The J-Glove is the only shooting aid on the market designed to teach a user how to correctly grip, set up, and release a basketball. By promoting proper biomechanics of shooting, the J-Glove uses finger splint design technology in preventing premature finger flexion at the base and middle finger joints - which is the #1 reason for improper side to side wrist mechanics during follow through. Additionally, the finger splint design creates absolute perfect shot set up, never allowing the ball to rest on your palm.
Refer to the sizes below, however, exceptions will occur depending on hand and finger variations of player's body types for their age group. Also, because of anatomical gender differences, we strongly recommend females ordering size small or medium only.
Size Small: Grade school - Jr. High, ages 8-10.
Size Medium: Jr. High- High School (9th Grade), ages 10-14.
Size Large: High School, ages 14 - up.
Size XL: Designed for players with XL hands and wide fingers.
Customer Reviews
Most Helpful First
Newest First
---

K says:


2/29/2016

at 10:44:51 AM


The elastic for the fingers is to tight. We are stretching it out. When my son wears it it is so tight that his fingers turn white in about 1 to 3 min after putting it on. My son is 14 and in the 7th grade we bought him the large glove thinking that he would be able to wear it in high school as well. His fingers are not wide at all. He hasn't used it yet at all. So I hope it helps when we can get it to a useable condition.

This review is helpful
---

K says:


3/7/2016

at 9:39:13 AM


This is an update to the previous review. I got a hold of the company. They were great to work with. They sent me an XL and it fits great. The elastic doesn't cut off the circulation in his fingers. We just guessed wrong on the size he needed. I will buy from them again.


This review is helpful
---

Kevin B from Palm Bay, FL says:


7/13/2016

at 7:33:08 AM


The J-Glove worked great......teaches the shooter to have their fingers spread, bring the ball back (make the "C") and follow through!

This review is helpful
---

Rob says:


12/11/2016

at 1:52:12 AM


Tool is ok. It's difficult for kids to change their arm angle from 10 to 11 at follow through. Wish there was a way to incorporate follow through.

This review is helpful
---

Massimo from Brampton, ON says:


12/15/2019

at 6:37:40 AM


Great customer service, quick delivery and great quality.

This review is helpful
---