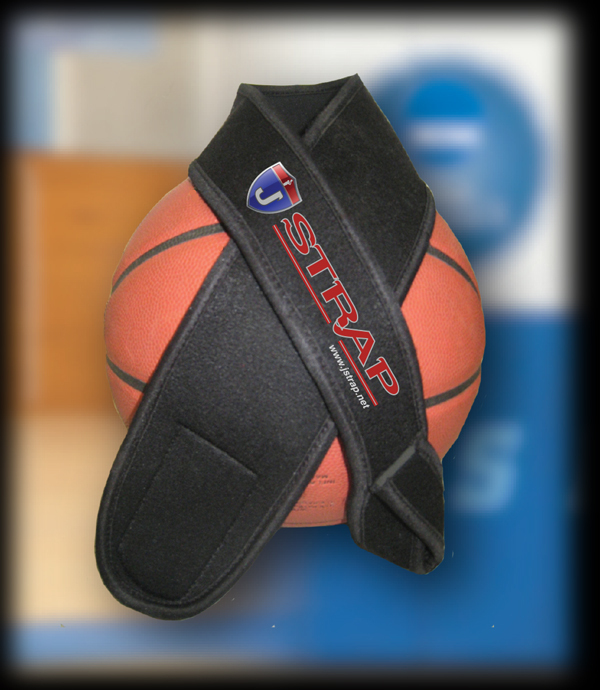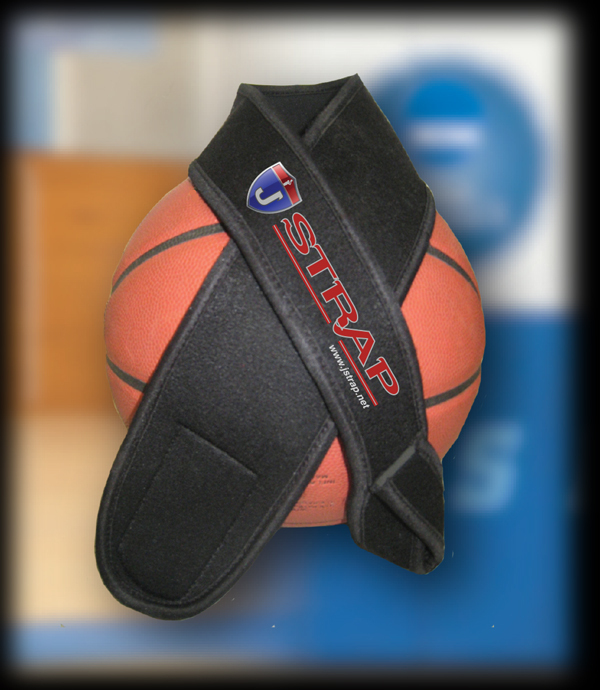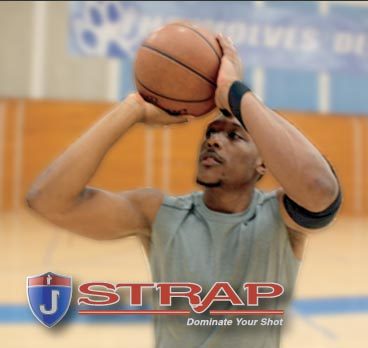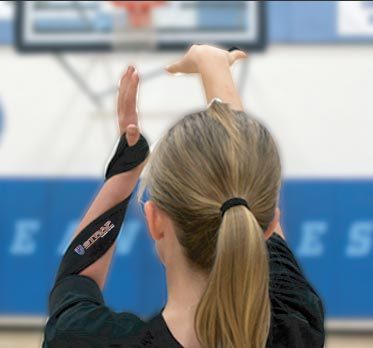 See All Reviews
Write a Review
J-Strap - Shooting Aid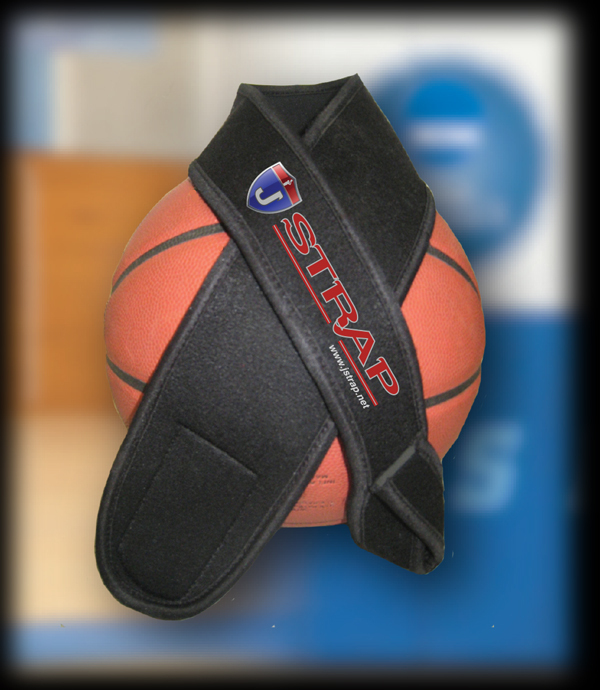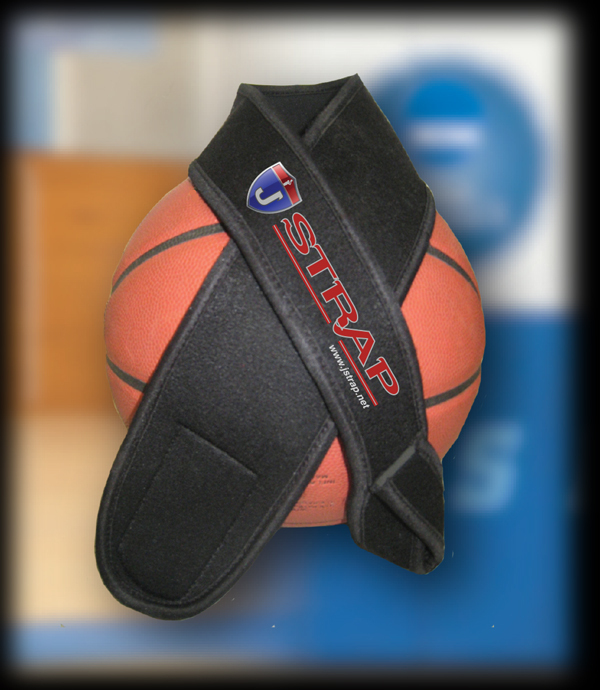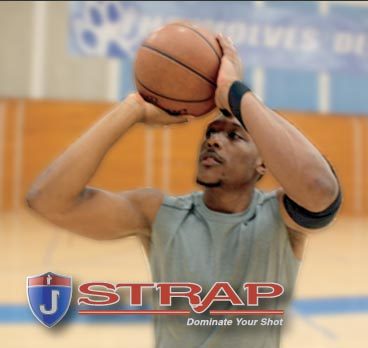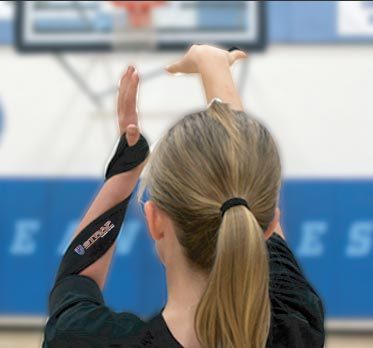 $19.99
In Stock
60 Day Money-Back Guarantee
Improves Shooting Form
Stops Guide Hand From Moving
One Size Fits All
The J-Strap is a shooting aid that fixes issues with your "guide hand". It's a one size fits all product that works for players of any age.
If you have trouble with your "guide hand" moving, we highly recommend the J-Strap to solve that problem. This includes thumbing the ball, flicking with your guide hand, and shooting with two hands.
The J-Strap will keep your guide hand still helping you develop proper shooting habits and a better release.
The J-Strap attaches to your non-dominant arm/thumb and prevents it from being involved in your shot, or where you have rotation of wrist/thumb. The product is designed to keep your thumb and wrist "Quiet" on your shot, or keeping them from internally rotating on your shot.
The J-Strap is made of a comfortable Neoprene material, yet lined with strong piping to prevent it from stretching too much. It provides just enough resistance to keep your off-arm in the proper position during shot set up and on your release. Also, by the way it crosses your elbow joint, it puts your elbow bend in the perfect position on how you are suppose to grip the basketball on your set up.
For the beginner, it forces the player to shoot with a proper one-arm shot, thus eliminating the two-handed shot. For the intermediate to advanced players, it eliminates force by the thumb, thus focusing more accuracy on your dominant arm release, and less play from your off-hand. Do not let your off-hand control your shot. It is time you start to DOMINATE YOUR SHOT!
The J-Strap Shooting Aid is a one size fits all product.
Customer Reviews
Most Helpful First
Newest First
---

Todd Gramly from crystal lake il, IL says:


3/21/2015

at 8:00:58 AM


Disappointed, the strap helps with the thumb, but does not prevent the boys from using there first three fingers of guide hand to help shoot the ball, the boys I am working with our 10 to 12 years old, I have been coaching 20 years, college ,high school and youths, I was really hoping this would help, but it looks lik push-ups and pull-ups will work better and give strength
Thanks for trying though

This review is helpful
---

Kenny Ecton from Lexington, KY says:


5/21/2015

at 12:07:34 PM


Performed as advertised, provided the strap is on properly and fits snugly enough to restrict the non-dominant hand release. Our players (HS Freshmen) who have thumbing issues have really benefited. We had no issue with the non-dominant fingers becoming involved per the previous review.

This review is helpful
---

Coach Steven from Etobicoke, ON says:


8/22/2015

at 11:41:34 PM


Good product, seeing results already with my 11 year old daughter. She is starting to loose her thumbing issue.

This review is helpful
---

Chris DeMarque from Council Bluffs, IA says:


8/23/2015

at 10:36:37 AM


The J-Strap does everything as advertised. If your shooter will use this for a period of time it will definitely eliminate the off hand from their shot. I have used this with three kids since ordering and all three have made significant improvements. Two of the three have progressed past the point of needing the strap and the other one is close. Highly recommend this product at a younger age so they get off to the correct fundamentals early.

This review is helpful
---

Melissa Monroe says:


8/17/2016

at 11:04:35 PM


The J strap does not work as well as advertised. I'm better off just not wearing it at all and just focusing on keeping my off hand from flicking the ball.

This review is helpful
---

Dave Dolan from Perry, OH says:


7/13/2017

at 6:49:46 PM


We got this for our daughter who will be a senior this coming school year. She was shooting 46% from the 3 line when she went into a slump, i always noticed the ball twisting on her release but at 46% i just chose to not bug her. Well by years end she slipped to 35%, with the ball missing right. We tried to correct it mentally but it always came back. So we bought the J strap and after just 3 45 minute seasons the spin is almost completely gone. By the time season starts we expect that 46 % to return. AND THEN SOME. This product works PERIOD

This review is helpful
---