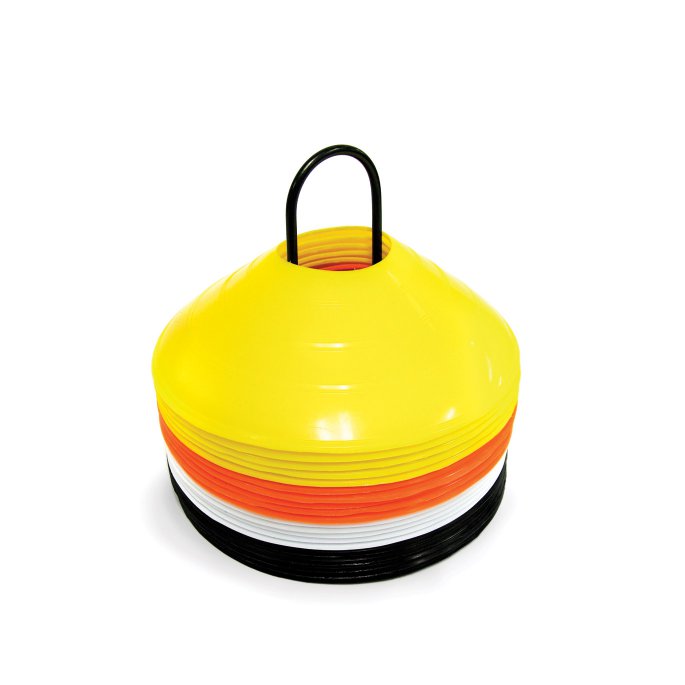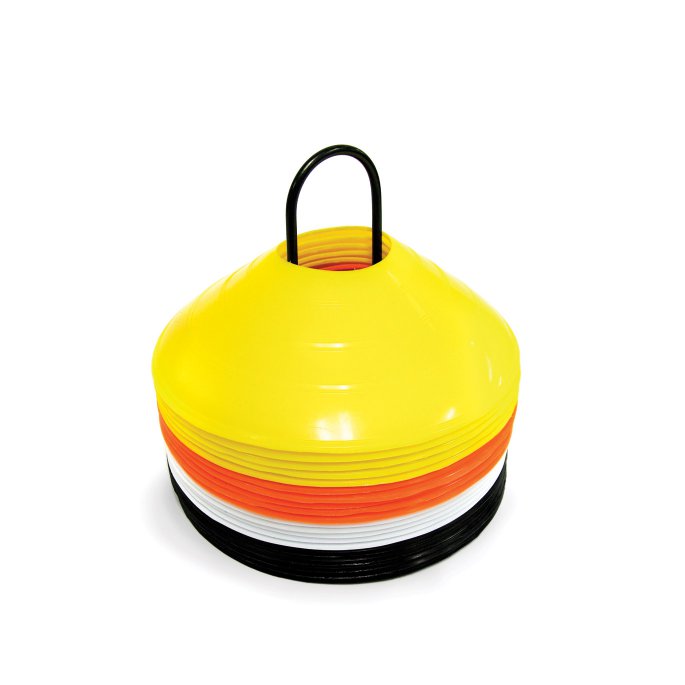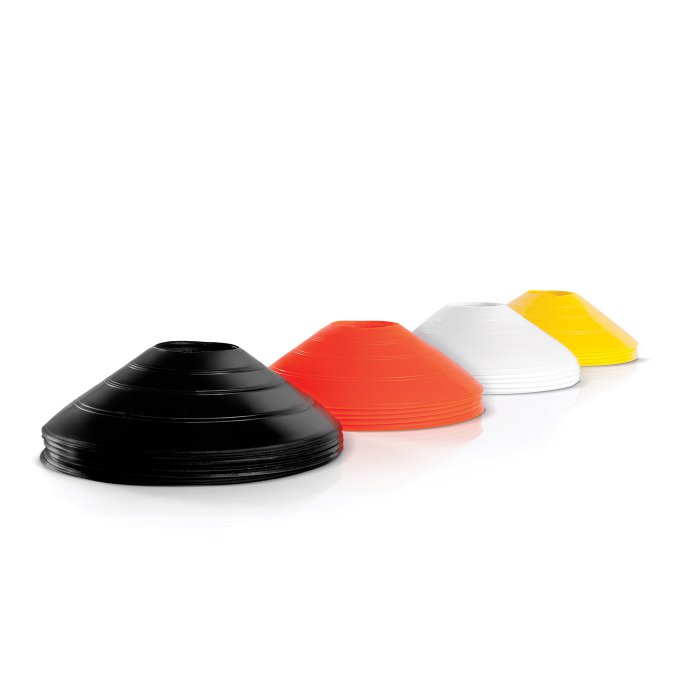 See All Reviews
Write a Review
SKLZ Agility Cones - 20 2" cones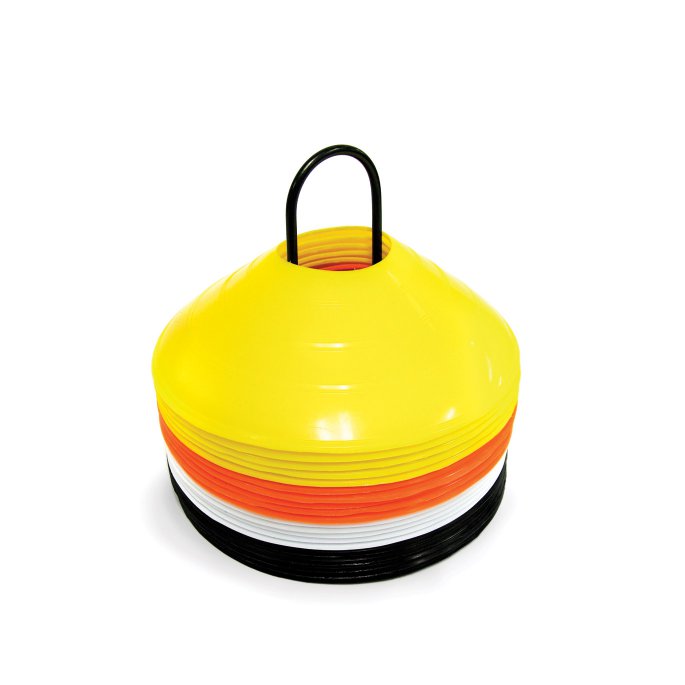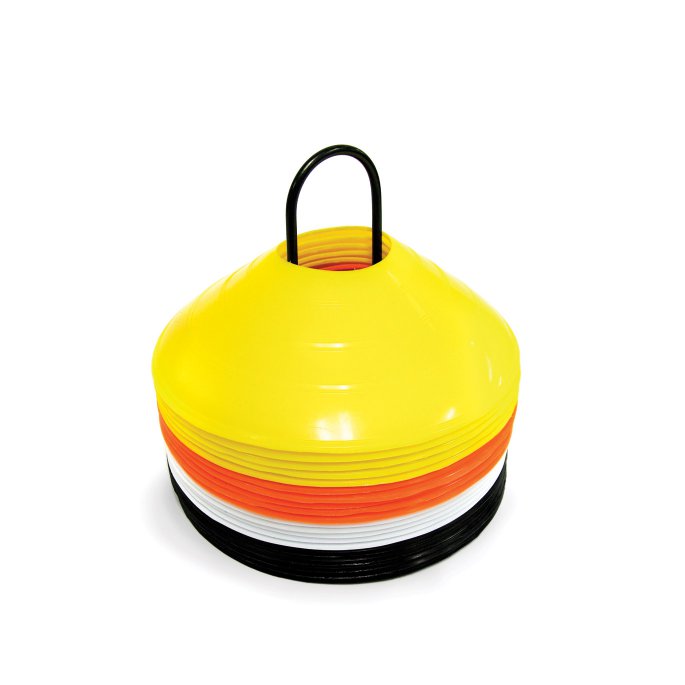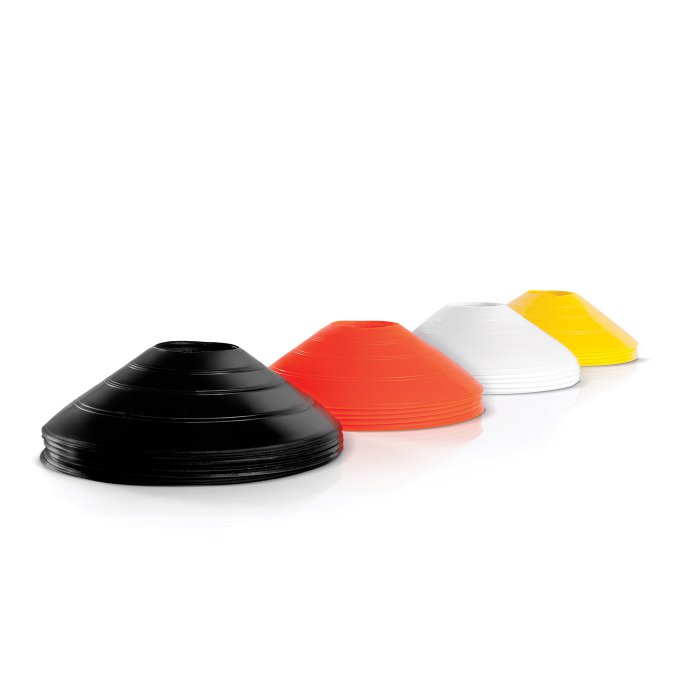 $19.99
Out of Stock
60 Day Money-Back Guarantee
AGILITY CONES FEATURES
Multiple high-visibility colors for marking training areas
2-inches tall
Durable, will not break when stepped on
Includes 20 cones – 5 each: yellow, black, white, orange
Carry rack for easy transport and storage
You can use the SKLZ cones for ballhandling drills, agility drills, shooting drills, defining boundaries for drills, creating grids, and much more.
By having several color cones to choose from, you get more flexibility when running your drills...
For ballhandling, you can use different dribble moves at each cone (ex: cross overs at red, double cross at orange, and behind the back at yellow).
For shooting games, yellow cones be be worth two points, red worth three, and orange worth four points.
Orange can be boundary cones... while players make change of direction moves at white cones.
Shipping only available in USA
Customer Reviews
Average Rating
5
Based on 2 reviews
Review This Product
Rate and review this product to let others know about your experience.
WRITE A REVIEW

I have bought many products from BreakthroughBasketball and very pleased with every purchase. We are so blessed to have such a fine group to learn and improve from. I continue to follow them as well. With them offering many tips, drills, ect. they continue to provide us with whatever is needed to help our young folks improve.

Thank you Joe & Jeff for all you do!

Keep up the great professional work!

This review is helpful

(
0 people
found this review helpful)

Great product for my daughter to use in drills at home.
This review is helpful

(
0 people
found this review helpful)