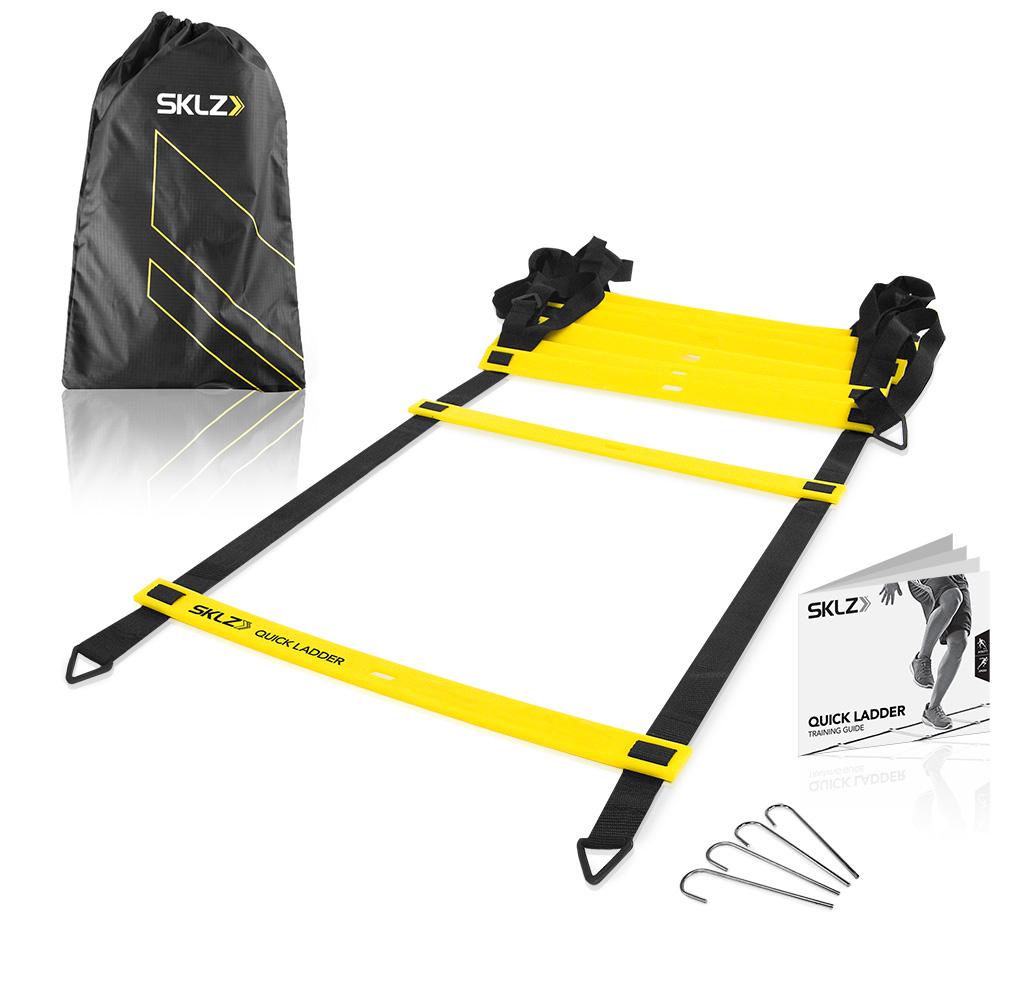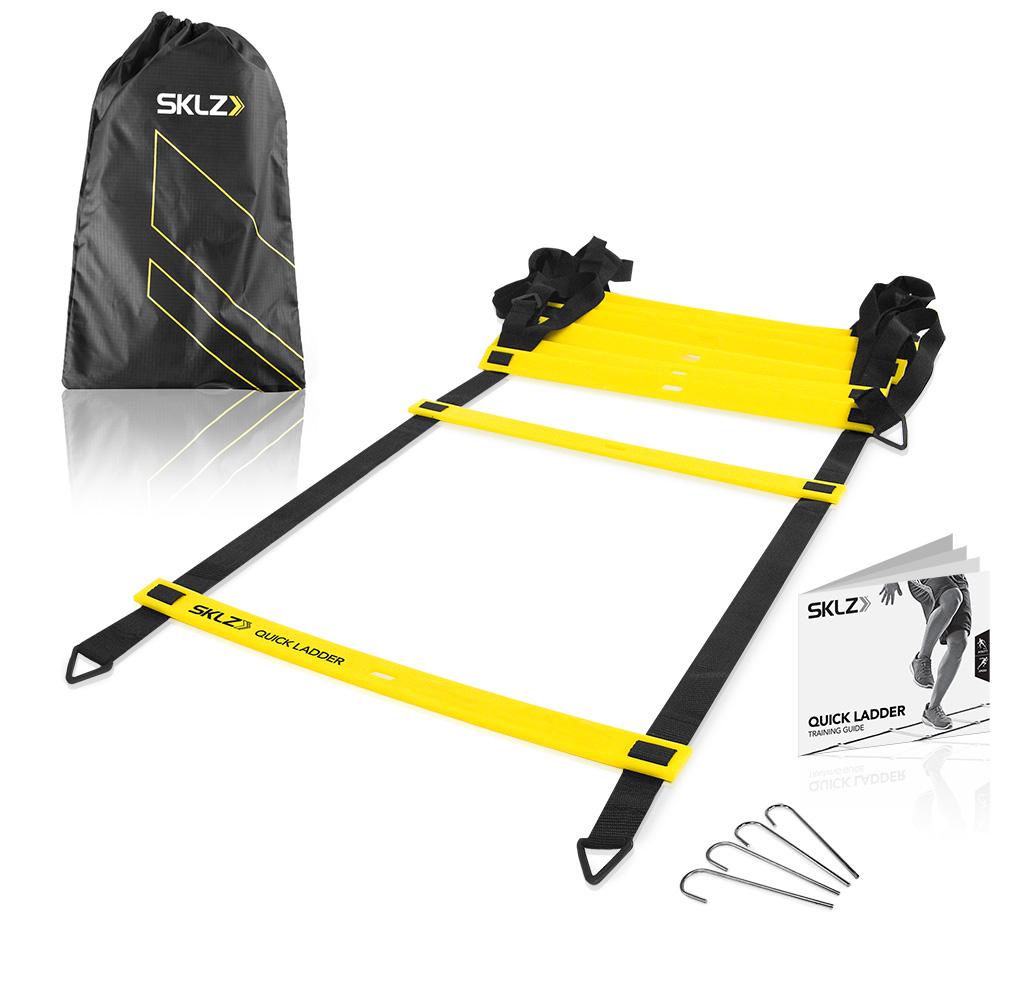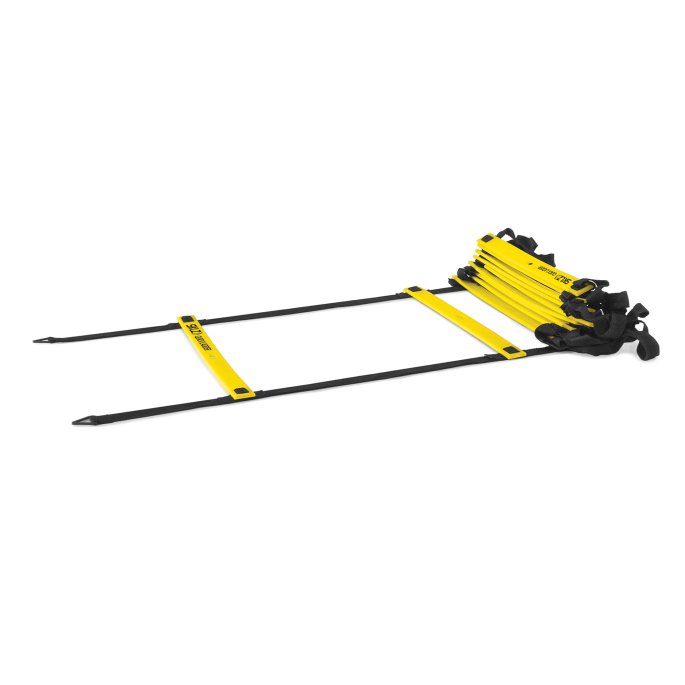 See All Reviews
Write a Review
SKLZ Quick Ladder (Speed/Agility Ladder)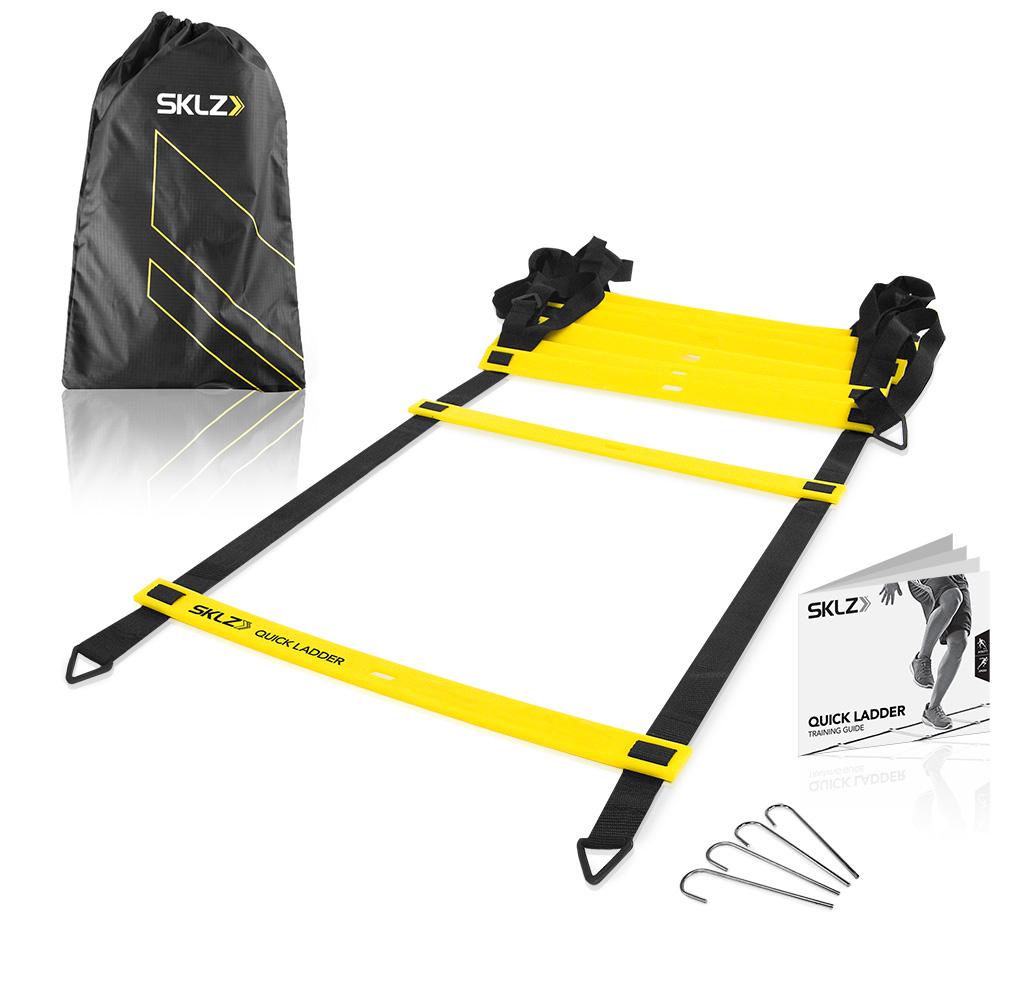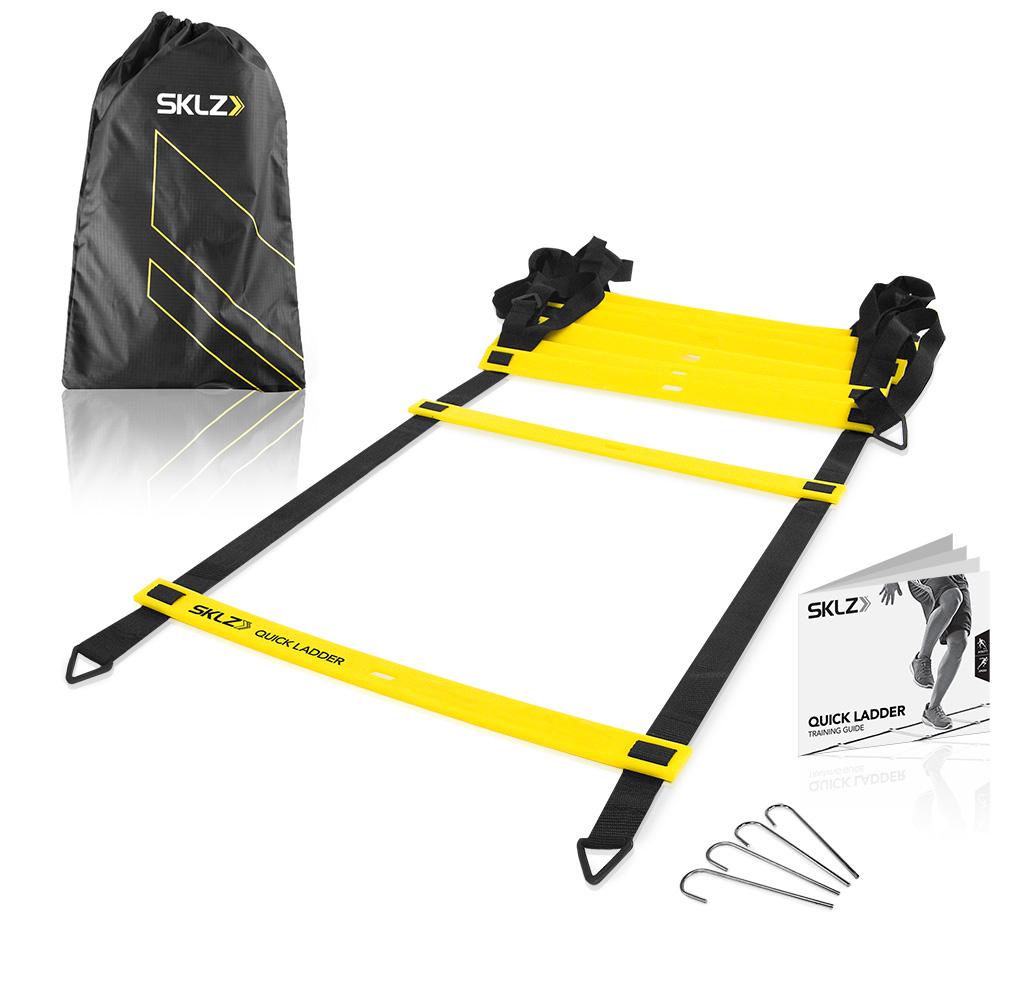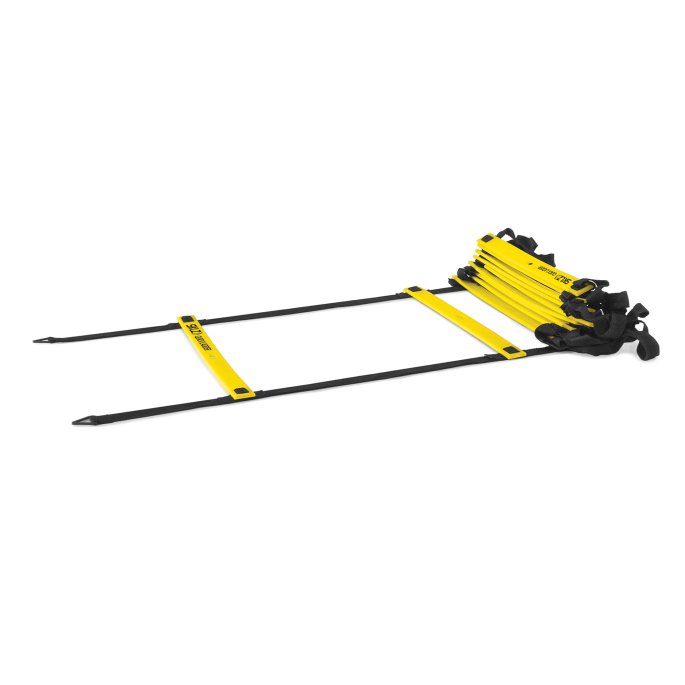 $29.99
In Stock
60 Day Money-Back Guarantee
15' FLAT-RUNG AGILITY LADDER
You can use this ladder for agility training, basketball ballhandling drills, shooting drills, and combo drills (agility/skill). See below for drill ideas.
» Improves acceleration, lateral speed and change of direction
» Develops the core skills to enhance balance, rhythm and body control
» Improves quickness through accelerated foot strike and lift frequency
» 11 heavy-duty plastic rungs for high-intensity training, each rung is spaced 15" apart
Includes carry bag, 4 ground stakes to fasten ladder to ground, and training guide.
Shipping only available in USA (Excludes Puerto Rico)
I have been using the SKLZ speed ladder for several years. I use them at camps, youth practices, high school practices, and athletic training workouts.
The speed ladder is something I keep with me at all times (in my coaching bag of tools).
As with almost anything, there are good things and there are bad things about this product. Here's what I have found over the years...
- After you use the ladders for a while, the straps can get twisted. It's a 5 second fix once you know how to do it. This is true with all reasonably priced agility ladders I have tried.
To get rid of the twists, you have to feed the ladder through itself (push it through the center). This works with twisted straps on the outside and inside rungs. It's a real easy fix but might require a couple attempts the first time you try.
- I'd prefer better connectors at each end of the ladder. Some ladders have snaps allowing you to connect multiple ladders making them longer. The SKLZ ladder has triangle connectors which work fine outdoors on the turf (you just push the included stakes through the rungs to hold them down and connect them). Since I spend almost all my time in the gym, I'd prefer snaps. So if I ever want them connected (something I think I have done once), I tie them together in a loose knot.
The ladders are not perfect. But these minor shortcomings don't bother me because the pros far outweigh the cons.
- They last. So far after several years of abuse, I have bad zero problems. I bought a different brand speed ladder at the same time a few years back. After 2 months it had two broken/cracked rungs. I threw the other brand in the garbage.
- They come with a carrying bag. I actually just use one bag and can fit two ladders in one bag.
- They just work. They are durable, lightweight, and work extremely well for all the drills we use.
- Great price. Other ladders can be double to triple the price. I have yet to find anything better in this price range.
I continue to use the SKLZ ladders today. Updated 11/28/2014.
Speed Ladder Basketball Drills
Here are a few basketball drills you can use with the speed ladder:
Shipping only available in USA (Excludes Puerto Rico)
Customer Reviews
Average Rating
5
Based on 1 reviews
Review This Product
Rate and review this product to let others know about your experience.
WRITE A REVIEW

Great product at reasonable price.
This review is helpful

(
0 people
found this review helpful)