Your Blueprint For Developing Fundamentally Sound Players
Who Can Score From Anywhere On the Court
...Load your team with versatile scoring threats who overwhelm opposing defenses
...Win more games, have more fun and make a long-term impact on your players' success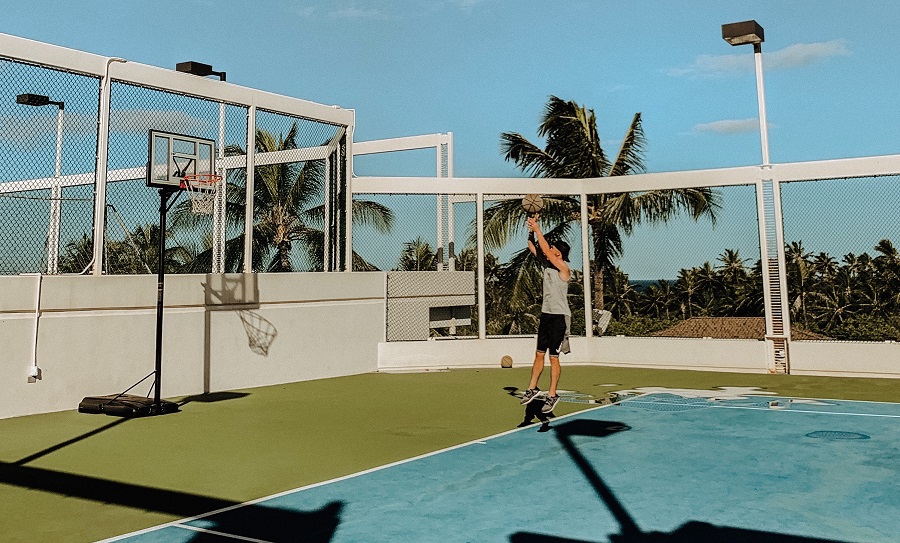 Photo by Devon Divine on Unsplash
From:
Jeff and Joe Haefner
Co-Founders
Breakthrough Basketball
Dear Coach,
It's one of basketball's worst kept secrets...
That no matter what offense, defense or sets two teams run...
The team with the best, most skilled players almost always wins.
Don't get us wrong, your team offense and defense principles matter A LOT.
But even the most perfect motion offense won't win games if players aren't knocking down shots.
A lightning-quick fast break won't get buckets if players can't finish at the basket.
In fact, your entire offense depends on versatile players who can take advantage of the opportunities the defense presents.
This is true at EVERY level of the game.
But as you'll see in a moment, the lack of proper skill development has become something of an epidemic...
Which also makes it an opportunity for you to:
Load your team with versatile scoring threats
Create a "talent gap" between you and your opponents
Make a long-term impact on your players' basketball future
But we can't just wait for players to learn the necessary skills by themselves....
They're Counting On YOU
To Show Them
As a coach at any level, you're in the "Player Development" business.
To truly do right by your players, you need to teach them the foundational skills that will set them up to succeed - now and in the future.
Players don't understand how to do this on their own.
They need coaching.
A few years ago, we were asked to contribute to a virtual "roundtable" of over 50 basketball experts.
The topic?
The most common mistakes
when running a youth practice...
The participating coaches and experts were high-level experts who represented all ages, skill levels and philosophies.
So many great insights were shared, but one in particular stood out...
Because 69.2% (36 out of 52) of coaches independently identified THE SAME PROBLEM with youth practices:
Lack of fundamental skill development.
Every coach wants to win now.
But in the race to the top of the standings, player development often gets overlooked in favor of practicing plays, sets and defenses.
The irony, as previously mentioned, is that...
Skilled Players Win More Games...
Coaches unintentionally shoot themselves in the foot by rushing through skill development.
You can run your offense to perfection, swing the ball and get the open shot, but if your players can't knock them down consistently what's it matter?
But now imagine you have players who can:
Push the ball in transition (without turnovers)
Finish with both hands through defenders
Create separation off the dribble
Knock down perimeter shots consistently
Protect the ball under pressure
Stop on a dime and drill mid-range shots
All of a sudden, everything you're running on offense works better.
Players are making plays and scoring efficiently...
Your offensive is truly maximized!
More Than Wins...
Your Coaching Responsibility
Another common theme in the Expert Roundtable was that coaches at younger levels often overemphasized winning at the expense of players' long-term success.
This is a belief reflected by some of the top basketball minds in the world (who have first-hand experience at lower levels)....
Here's what a few of them had to say:
"(European players) are taught the game the right way at an early age. They're more skillful. It's something we really have to fix...(kids) don't know the fundamentals of the game. It's a big problem for us because we're not teaching players how to play all-around basketball."

- Kobe Bryant
"The fundamentals are not where they used to be...I don't know if it's the little leagues or AAU ball. I don't think the game is being taught the right way. I'm not saying every coach (but) there's a shortage somewhere. And it's hard because these little league coaches and these AAU coaches get a player, and he's so good, and they want to win so bad.... But they stop teaching all the guys."

- LeBron James
And they aren't saying this from afar.
Each of the three guys above have children who play youth to high school basketball. Not to mention the camps they run each year.
They're in the fray and they see a serious problem.
Of course, everyone wants to win. The game's a lot more fun that way.
But it's important to strike a balance between winning now and setting players up to succeed later.
This Goes Beyond Youth Teams...
Believe it or not, many high school and college players were never properly taught the basics, either.
They learned on their own, piecing together advice from past coaches, parents and practice.
Many formed bad habits that hold them and their team back to this day.
Even NBA players have this problem.
11-time NBA Champion Coach Phil Jackson says...
"Todayís players simply lack the skills to play the triangle... They donít know how to execute things like inside-reverse pivots and other basic footwork. They have no sense of timing or organization. They donít really know how to play five-on-five basketball. Itís strictly generational..."
Some high school and college coaches skip skill development or spend little time on it, assuming players should have already learned the fundamentals...
But they don't realize how much untapped potential they could access just by re-establishing fundamentals.
Turning Players Into
3-Dimensional Offensive Weapons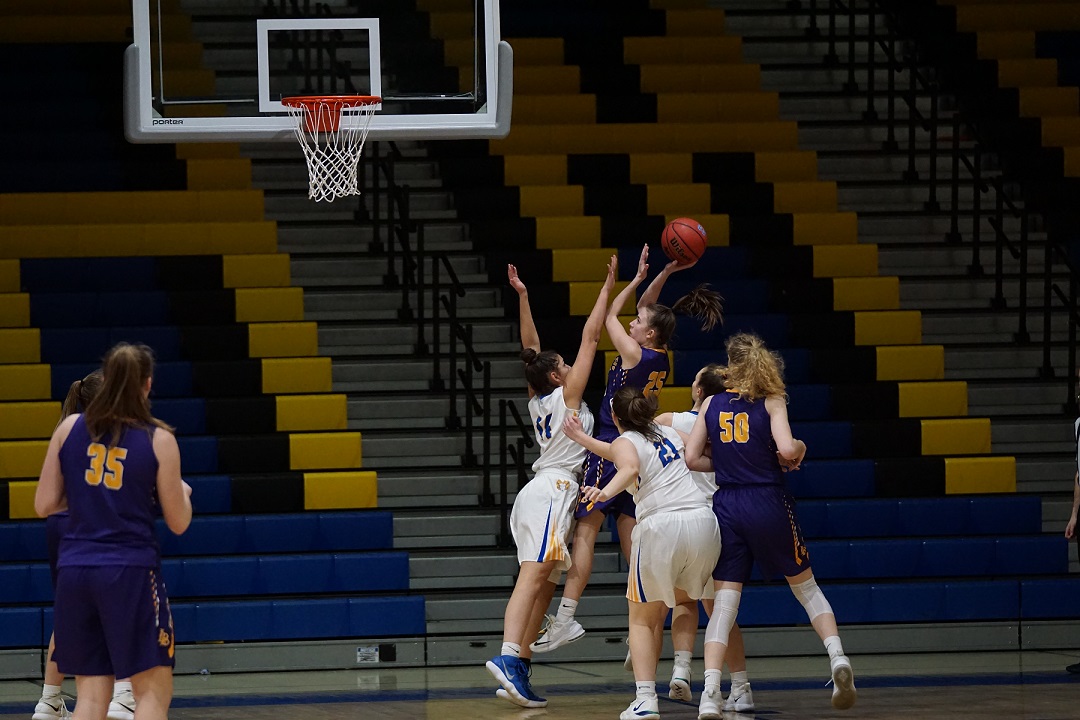 Photo by Jeffrey F Lin on Unsplash
From an offensive scoring perspective, we're talking about developing a solid skill base all over the floor...
Knocking down perimeter shots


Attacking the basket and finishing with both hands


Drilling mid-range shots
Players who establish these 3 elements of the game are...
Highly efficient with the ball
Very difficult to guard (even against stiff defense)
Space creators who open up opportunities for everyone else
Able to counter anything the defense throws at them
But success in these areas isn't so straightforward for players.
They need direction.
As a coach, you must come prepared with the right knowledge and approach so they can grow their skill sets.
The 3 Keys To Success
The knowledge.
Coaches need skill development expertise - the what, the why and the how. This isn't the time to wing it, or piece together drills from online or from your playing days.
Your choice in drills will make a major impact on the improvement your players see.
Your ability to run those drills efficiently and coach for progress will also determine long-term results.
The customization.
You need to tailor your skill development to your players' age and skill levels.
If you're a youth coach, it's important to focus on the fundamentals.
But if you coach higher levels, you should also be able to teach players more advanced skills like layering moves together and developing counters when the defense cuts off your first option.
The emphasis.
Skill development will only be a priority if you make it a priority.
Explain to players why this is so important.
Block off a part of every practice for skill work
Set up offseason skills workouts
Give players a clear plan they can implement to see results
Then consistently coach them on areas for improvement so they're making ongoing improvement.
Easier Said Than Done?
Even the veteran coaches we talk to at times express confusion about how to best approach this critical aspect of coaching...
They wonder things like:
What core techniques should I teach for each different skill?
How can I better teach the fundamentals (footwork, stance, positioning)?
Are my drills really giving players the most "bang for their buck"?
Am I coaching them in a way that maximizes learning?
How can I make sure our skills drills complement and enhance each other?
How often and in what ways should I be correcting players?
I think we need to be fair to coaches at all levels...
Many haven't spent years studying athletic skill development, and they're doing the best they can with limited practice time and a lot to cover.
But what if you could follow
a proven skill development program you knew worked?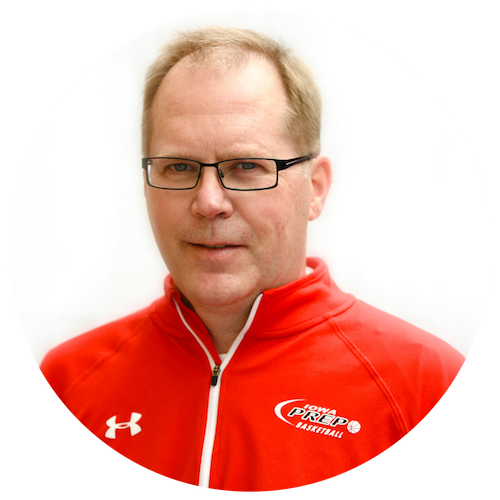 Coach Tim Schuring has been coaching at the high school, collegiate and club levels for over 29 years.
He's the Founder of TNT5 Basketball Development and Iowa Prep club teams.
Coach Schuring has been recognized many times over his coaching career, most notably as:
Kansas Collegiate Athletic Conference co-Coach of the Year
Multiple conference championships and National Tournament appearances (NAIA and D-3 NCAA)
Inducted into Saint Mary College Athletics Hall of Fame
Over the years, he's tested and perfected a skill development program that gives players an air-tight foundation...
And turns them into 3-D Scoring Threats...
Draining long-distance jumpers, penetrating to the hoop and finishing with either hand and stopping on a dime for mid-range pull-ups.
Introducing…
Becoming a 3-Dimensional Scorer with Tim Schuring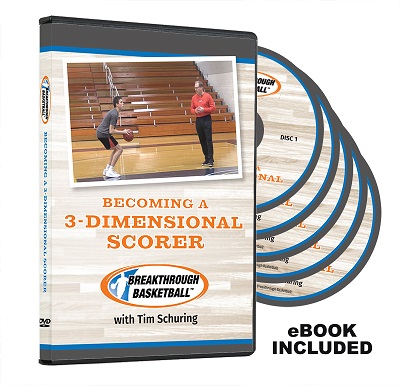 Schuring 3-D is a complete blueprint for developing elite scores who can put the ball in the basket from anywhere on the floor against any type of defense.
It includes:

5+ Hours of Video Training
37 Moves, Counters and Combos
26 Skill Development Drills
Step-By-Step Progressions for each drill/ move (customize to each player's skill level)
E-book reference guide for easy access to all the steps, drills and key teaching points and diagrams.
Not only will you add versatility and potency to your offense...
You'll win more games and feel confident you've given players
the best individual coaching you could.
This program is designed for coaches, but it's also suitable for ambitious parents and players with a desire to improve.
Some of What You'll Learn:
Improve balance, quickness and change of direction speed with simple footwork and positioning adjustments
Triple threat footwork after the catch to beat your defenders
11 off the catch moves to create immediate scoring opportunities
How to develop a quicker shot release
Utilizing the 1-2 step and air-square footwork to create space
Specific shooting mechanics to help you consistently hit shots off the dribble
Get better balance on your shot (statistically proven to increase shooting percentages)
9 go-to moves off the dribble
The art of changing speed and direction to beat your defender off the dribble
5 aspects of great shooting
Key to improving mid-range shooting percentage
14 finishing moves with two advanced combo moves (use with either hand!)
Your step-by-step bridge
to player development expertise.
This is so much more than a list of drills...
These trainings teach you:
What skills and fundamentals are most important to teach your players
Specific strategies for HOW to teach each skill for rapid learning and maximum retention
Key points of each skill you can use to better teach your players
How to progress players from beginner to advanced at the proper speed
Counter moves your skilled players can use against tougher defenses
Here's the Full Content Breakdown:
Chapter 1: Introduction
Chapter 2: Establishing a Foundation
Chapter 3: Drills to Build Your Foundation
Chapter 4: Jump Shot Fundamentals
Chapter 5: Shooting Drills Off the Catch
Chapter 6: Finishing Moves
Chapter 7: Finishing Drills
Chapter 8: Moves Off the Dribble
Chapter 9: Moves Off the Dribble Drills
Chapter 10: Dribble Moves Off the Catch
Chapter 11: Dribble Moves Off the Catch Drills
Chapter 12: Shooting Off the Dribble
Chapter 13: Shooting Off the Dribble Drills
NOTE: These are NOT game-based drills (againt defenders) -- although players will run them at game speed.
Everything in the program is done without defense to help players develop the proper technique and muscle memory.
Once this foundation has been laid, they'll be ready for game-based drills.
Take a Look Inside the Schuring 3-D Scorer Program
BONUS:
Designing Your 3-D Scoring Workouts
This special bonus gives you dynamic plug-and-play workouts that will immediately start developing your 3-D Skills.
You'll have options for beginner, intermediate and advanced workouts.
And each plan is designed for maximum efficiency and fast results.
Coaching Schuring has planned out every detail, so youíll know exactly what to do:
How many days to spend on each workout
Length of time dedicated to each skill
Workout frequency
Setting up workout progression
How to tell if you're ready for the next level of training
Plus, youíll get Coach Schuringís direction on developing custom workouts for specific players, along with tips for helping them reach mastery level with any basketball skill.
This is an invaluable resource for any coach because it turns knowledge into ACTION and results for your players.
Save Money With
This All-In-One Program
If you were to hire a quality basketball skills trainer to teach you or your players these drills and concepts, you'd likely be paying $100/ hr.
Given that there are over 5 hours of training here (plus additional resources), that makes the value of this program at least $500.
You also have to consider the time saved from scouring the internet looking for drills...
And the trial-and-error of seeing if they actually work with players.
Even as veteran coaches, we still invest in player-development trainings every year because we know it's that important.
What's it worth to know you've done everything to ensure your players and team reach their potential this season?
Only you can put a number on what that means to you, but for us, that's easily worth several hundred dollars.
But even at $400, that would put this out of reach for too many coaches who we know would benefit.
Get Lifetime Access to Schuring's 3-D Scoring and Special Bonus for Just $99

Once you click the "Join Now" button, you'll be taken to the "My Cart" page to review your order.
From there, simply click "Proceed to Checkout" and you'll be taken to our 100% Secure Payment page.
Just enter your contact and billing information to complete your purchase, and we'll email you all access instructions within a few minutes so you can dig into the trainings!
60-Day "Buy It Back" Guarantee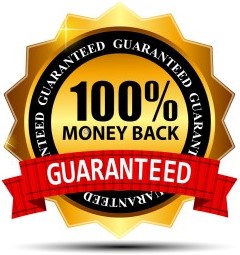 If you're anything like me, you have a few questions running through your mind before investing in a product...even when you already know it's a great fit.
Because we believe this is so important to your players, we want to make it easy for you to give this a shot.
So when you join Schuring's 3-D Scoring today, you're covered by our "Buy It Back" Guarantee.
We're certain you'll love this program and use it as a foundational coaching piece for years to come.
But if at any point in the next 60 days, you don't think it's right for you, just contact us and we'll "buy it back" from you at full price (giving you a 100% refund)
Let us take all the risk so you don't have to.
Click the "Join Now" button below to get Instant Access to the complete Schuring 3-D Scorer programs.
Do It For Your Season...And For Their Future
As we all know, the teams with the most skilled players almost always win.
Players who:
Push the ball in transition (without turnovers)
Finish with both hands through defenders
Create separation off the dribble
Knock down perimeter shots consistently
Protect the ball under pressure
Stop on a dime and drill mid-range shots
And winning teams usually have more fun.
But the most rewarding part of coaching is feeling like you made a difference in players' love of and future success in the sport.
This is your chance to do that better than ever before this season.
Click the "Join Now" button below to get started.
See you inside!
Jeff and Joe
Customer Reviews
Average Rating
4
Based on 3 reviews
Review This Product
Rate and review this product to let others know about your experience.
WRITE A REVIEW

One of the most in-depth player development dvds out there. He starts with the fundamentals and builds upon them throughout the dvd. A lot of nuggets in there for novice coaches all the way to exp. coaches
This review is helpful

(
1 person
found this review helpful)

Really solid product Breakthrough! Become a 3D player by Ed S. is top notch instructions .I particularly love the drills incorporating the multi-level skills. i.e. Flower drills and double flower. This video help by daughter solidify and enhance her skills in 3D. Not to brag, but now she is the best player in her team and working her way to strive to be the best in the province/state! My only suggestion are;
1. in the skills demonstration, i would like to see a side/lateral angle of the player facing the rim and going to the hoop as i get to see the reference line in the 3 pt line, elbows and FT line.
2. some slow motion would enhance visual learning as well.

By the way, I am a Coach and a Dad!

Fran
This review is helpful

(
2 people
found this review helpful)

Certainly there are plenty of bits and pieces to take away from this, and I very much appreciate anyone who can break down footwork and teach the details. We do need to START with the kind of drills in this DVD set. However, I don't see how you can make a video about being a good 1v1 player without a single drill that includes defense. Reading the defense is not independent of the skill, it's a core element of the skill. Even after you establish the ability to use a skill in, say, a 1-second advantage drill with defense you still have a ways to go before they can use it in a 5v5 game situation, so we are REALLY far away from game application here. I don't mean to be overly critical, but at this point in the evolution of teaching the game, we need more ideas about how to scaffold ball skills across that chasm from dry drills to the game.
This review is helpful

(
1 person
found this review helpful)