3X FIBA Cup Gold Medal Winning Coach Unveils...
A Progressive Shooting System
That Helps You Take Offensive Shooting Drills
To The Next Level...

While Developing Better Decision Makers!

(Breakthrough Training For Youth To College Athletes)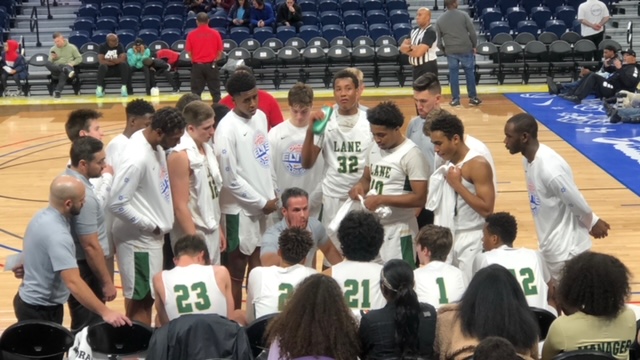 Dear Coach,

Ever notice how some of your players start to lose focus during practice?

It's like they have brief mental lapses where their mind drifts off to somewhere else.

That habit tends to spill over into gameplay as well, right?

Well, I discovered a surefire way to reduce the occurrences of these mental lapses during practices and keep players more engaged and more focused...which ultimately leads to better shooting in games and better decision making.

And it was sparked from my time at a coaching clinic...

It was run by Chris Collins. At the time he was Coach Krzyzewski's assistant at Duke University.

So, you can bet I was diligently taking notes of everything he said during our brief time together.

During one of the workouts, he kept stating that all of the shooting drills represented offensive actions that actually occur during games...off the primary break, secondary break, half-court offense, and other common situations.

It was great that they were actually practicing game shots from game spots. But once I began doing these drills with my team, I couldn't stop myself from thinking that there were other things missing...

Players weren't getting off enough shot attempts during practices.

Players weren't engaged and focused on every repetition.

Players weren't building their IQ through the drills and learning how to instinctively attack different defensive looks.

Plus, the shooting drills lacked the pressure that's associated with a more competitive game-like feeling.

And those thoughts gave birth to...
This Next Level Shooting System
That Can Be Used At Every Level
Take a moment and imagine coaching a team that can do each of the following things well...
Putting constant pressure on the rim
Causing defenders to scramble each time your players step foot near the paint
Getting all players equally involved
Dictating what you do offensively (regardless of personnel limitations)
Getting more scoring opportunities in the paint
More free throw attempts
More 3-pt looks
More 3-pt attempts
I'll tell you how it all works in just a moment.
First, an introduction is in order...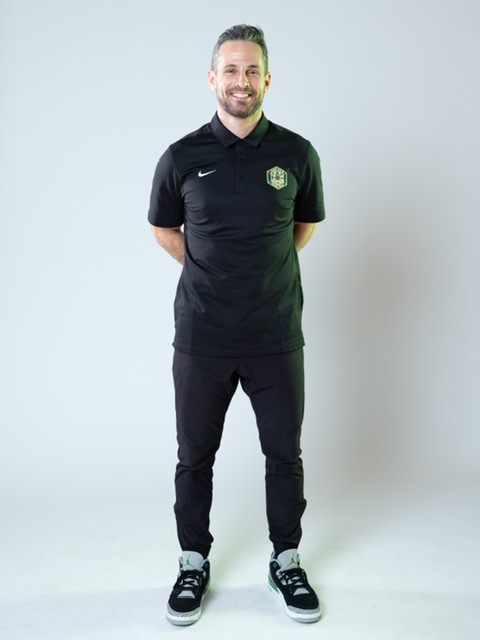 Hi,

I'm Coach Nick LoGalbo.

I've served as USA Basketball 5-on-5 Junior National Team Court Coach.

I've served as USA Basketball 3-on-3 Men and Women U18 Head Coach, where we've won 3 FIBA World Cup Gold Medals.

I'm currently the head basketball coach at Lane Tech Prep High School in Chicago, Illinois.

And I'm also the Chicago Glow Basketball School Founder where we develop inner-city youth into upstanding men and great athletes.

I guess it's safe to say that I've learned a few things about the game of basketball over the years.

Here's what I've come to realize about practices...

If you want players to get the most out of them, then you've got to make sure that they're running highly effective drills that translate to better shooting and gameplay... as often as possible.

My training system helps you do that...
Team Offense Shooting Drills that Build IQ
(Snap Shot Shooting)

Drills That Produce Game Shots,
From Game-Day Spots,
At Game-Time Speed!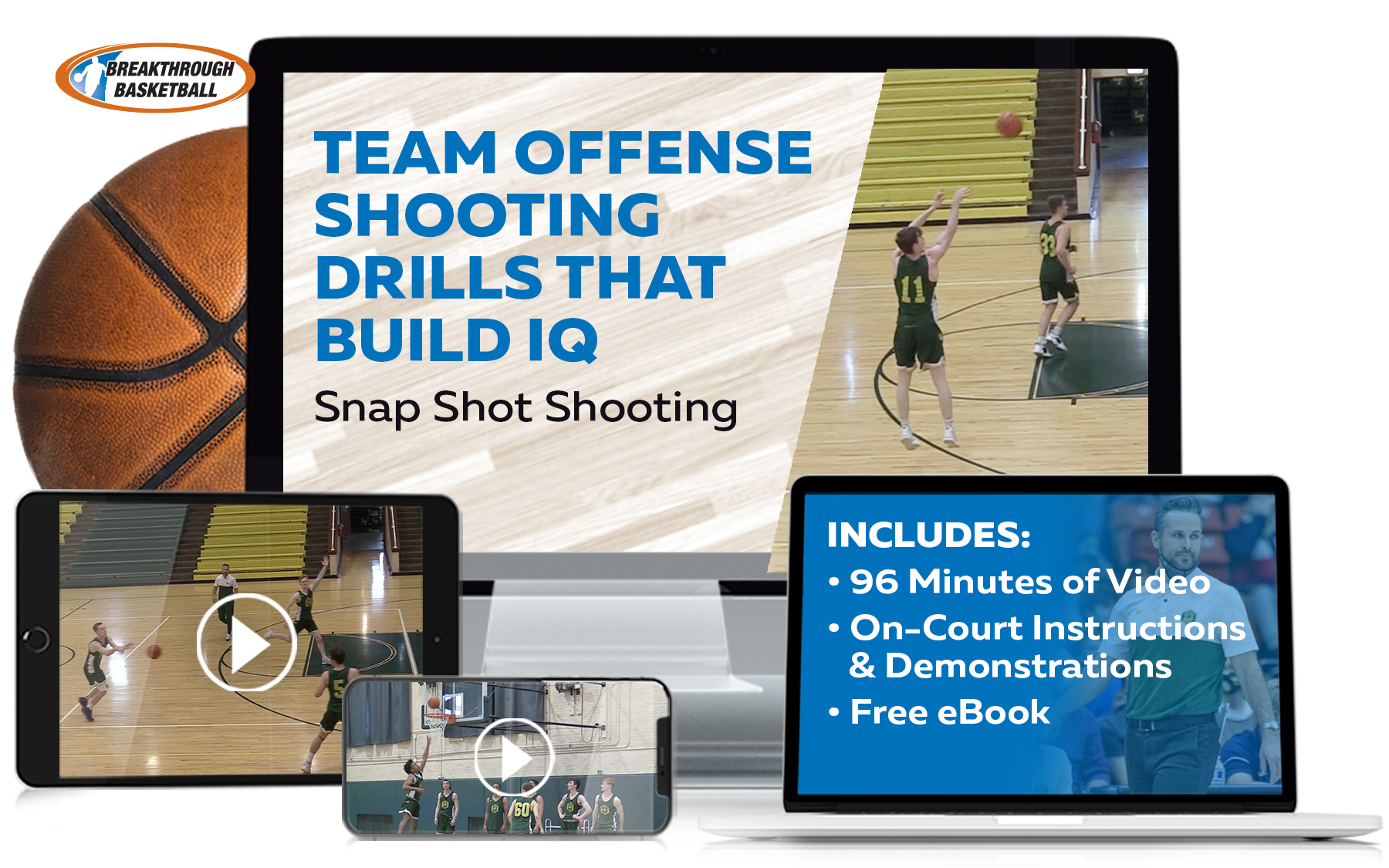 These shooting drills are snapshots of common and highly effective offensive actions in the primary break, secondary break, and half court.

You're going to discover reads and counters within the drills so your players know how to attack various defensive looks. Plus, your players will increase their basketball IQ and immediately recognize a defense's weakness and the best way to attack.

I believe these shooting drills will take your team to the next level and improve your team's shooting percentage. They have certainly worked wonders for my players!

This training contains 19 chapters and one hour-and-thirty-eight minutes of next-level shooting drills.

In it, you'll discover...
How to get better 3-point looks & opportunities
How to keep defenders honest
The best ways to put constant pressure on the rim
How to make an opponent's scouting reports useless
How to create more versatile players for modern basketball
Get more scoring opportunities in the paint
Get more 3-pt looks and attempts
How to create more free throw opportunities
Improve playing pace & flow because players instinctively know what to do
Why this system is perfect for making quick in-game modifications & new sets
How to get high-level floor spacing and develop basketball IQ
Primary Break Shooting Drills:
The 3 Primary Break Variations to provide tons of reps and build IQ!
The KEY to putting pressure on defenses (Hint: this doesn't require elite athleticism)
How to make each drill more challenging as players progress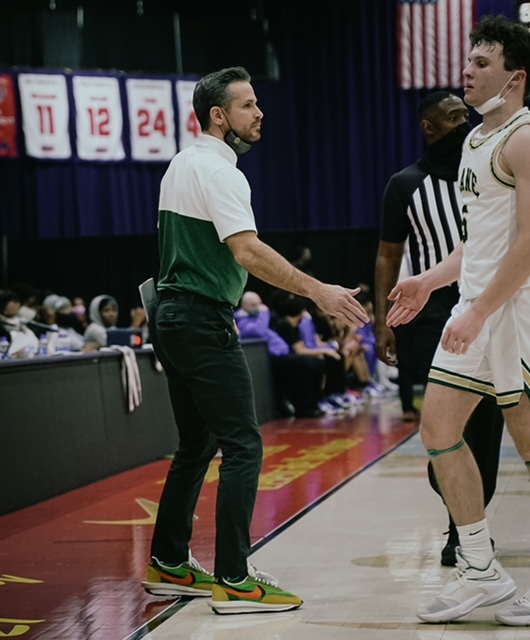 Secondary Break Shooting Drills:
The 5 Secondary Break Variations used by USA Basketball teams and NBA teams (can be tailored to YOUR offense!)
Make decisive tweaks to game plans based on your scouting reports
Build player basketball IQ by working on the shot options and reads that will be available during games
Discover how to help players capitalize on their personal strengths within the system
Discover the hard-to-guard-offensive play that overseas coaches use to exploit defenses
Half Court Offense Shooting Drills:
Shooting Drills for 5 highly effective half-court offenses
How to prevent players from performing bad habits during these drills
How to make your shooting reps more competitive to increase engagement & focus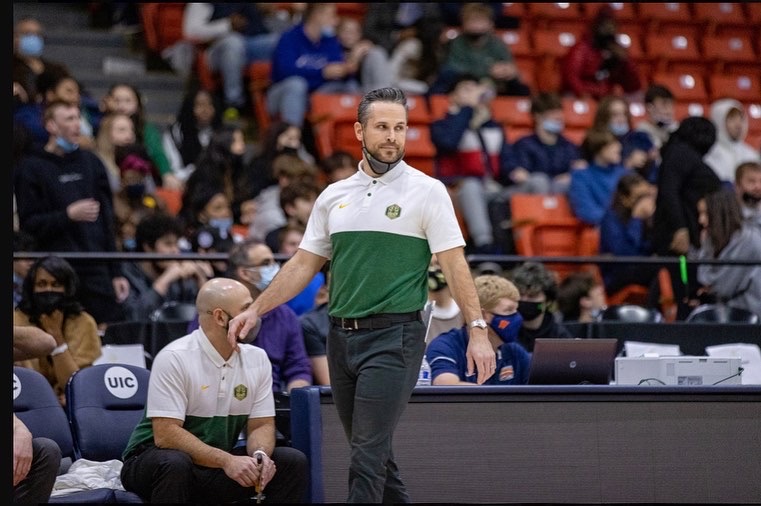 Here's What Coaches Are Saying
About Team Offense Shooting Drills...
"I am always looking for ways to improve my shooting drills. Snap Shot Shooting is EXACTLY what I was looking for. No more boring drills that seem one-dimensional. Players can work on shots within my own offensive system. They are shooting on the move and taking reps from all locations shots come from in our offense. I also love the Primary, Secondary, and Half-Court Actions that Coach LoGalbo demos on film and will incorporate some of those actions into our offensive system!"
-Steve P. Des Moines, IA
"In Snap Shot Shooting players remain engaged and are "thinking" the game throughout the drills. They practice actions and scoring opportunities they will see come game time. Over my coaching career, I've found that when drills create competition and create some sense of pressure, it translates to better performance. Snap Shot Drills will do exactly this!"
-Tony B. Houston, TX
Got Questions?
I Have Answers!
1. Can you add defenders to these drills?
While the shooting drills in the video don't have defenders, you absolutely can and should add defenders! Adding defenders takes your practices to a whole new level. Plus, you and the player will get to see the system in action as you would see it in an actual game.

In our practices, we often use our coaches to defend during Team Offense Shooting Drills.
2. Can youth teams do Team Offense Shooting Drills?
Yes, because it's not too evolved or intricate for lower-level players. The system can be used by youth teams or college athletes with success. Just keep the actions simple when teaching it to lower-level players, and let it evolve as they increase their understanding of it.
3. How much time do you spend doing Team Offense Shooting Drills during the off-season and during the season?
This answer will depend on your overall philosophy and primary goals. You can use it every day during the offseason, for 5 minutes or 20 minutes. You can also use it a few times per week if necessary. Players can even get together and practice it on their own!
60-Day "It's A Snap"
Or Your Money Back Guarantee!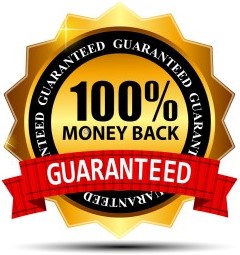 We absolutely guarantee that you're going to enjoy causing chaos for opponents with this offensive approach. That's why we're willing to let you try it risk-free for 60 days.
In other words, if you dig into this concept and decide that it isn't right for you in that time frame you'll get a complete refund.
Get Instant Lifetime Access to this Program for just $49