High School and College Coaches...
Wreak Havoc on Opposing Offenses This Season
With the Highly Versatile 2-2-1 Press
...Control pace and tempo to your advantage against any team
...Highly adaptable for countering your opponent's strengths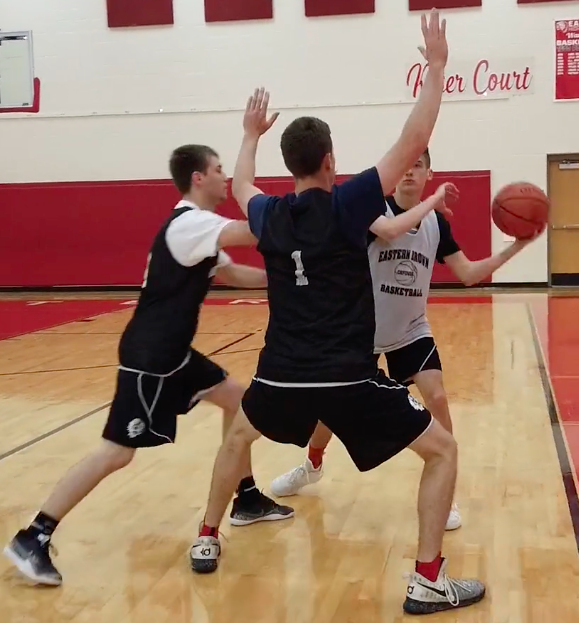 Hi I'm Coach Rob Beucler.
I'll introduce myself fully in a moment. But first, let me share a piece of wisdom from 40+ years on the sideline...
Every team has tendencies that play to their strengths.
Your defense's ability to shut down opponents' tendencies will define your success this season.
Which is why I'd like to introduce you to a highly effective 2-2-1 press that's versatile enough to counter just about any team's strengths...
Slowing the game down when facing faster, more athletic teams
Speeding the game up against bigger, less agile teams
Creating turnovers and transition opportunities for your team
Forcing the ball into weaker player's hands who can't handle pressure
Taking star players out of the game with aggressive traps and pressure
In short, it's a highly adaptable defense that can...
Take away your opponent's bread and butter actions
and turn their offense into a disjointed mess.
The 2-2-1 is a favorite of legendary coaches like Jim Calhoun (UConn) and Rick Pitino (Kentucky/ Louisville).
And it's also been a huge part of my tremendous success at the high school varsity level.
Hi I'm Coach Beucler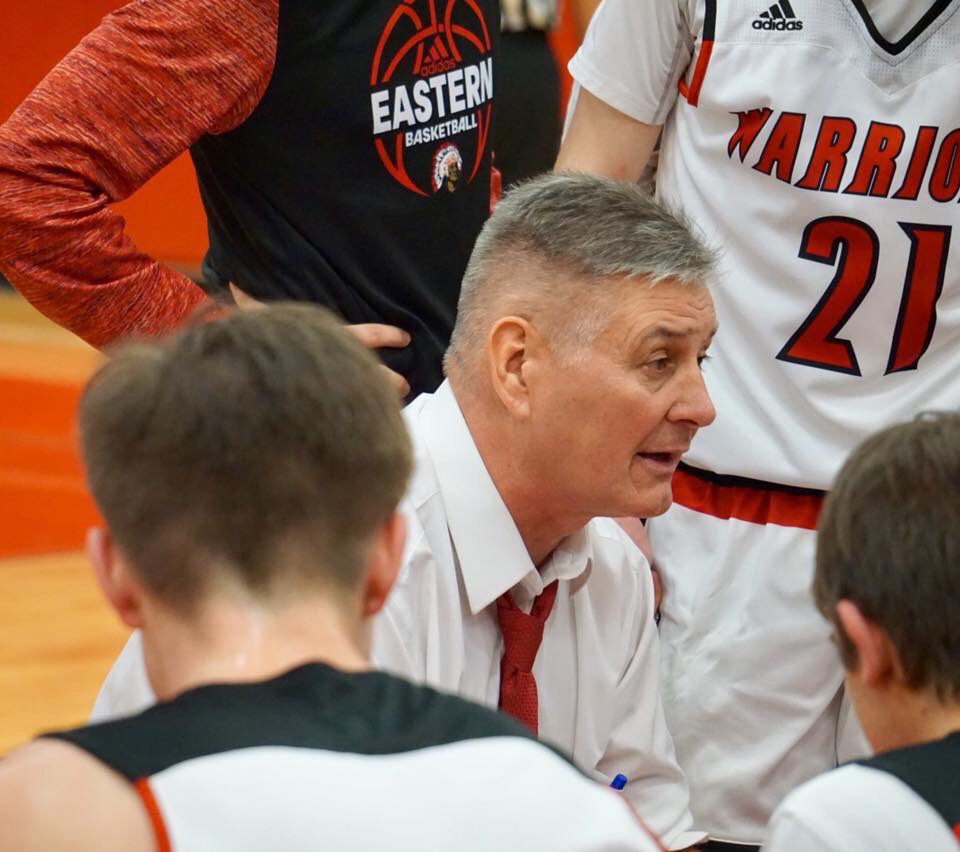 For the last 24 years, I've been Head Boys Basketball Coach at Sardinia High School in Ohio.
Thanks to great mentors, dedicated players and a deep love for the game, I've been a part of a lot of great things with my Varsity team:
State Final Four appearance
7 Southern Hills Athletic Conference titles
4 District Tournament titles
4-Time Southern Hills Athletic Conference Coach of the Year
State Coach of the Year winner (OH - Division III)
And each step of the way, the 2-2-1 Press has been a key piece of my success.
So over the next couple of pages, I'd like to share my thoughts on why it's been so effective and how you can easily add it into your defensive arsenal.
How the 2-2-1 Press Works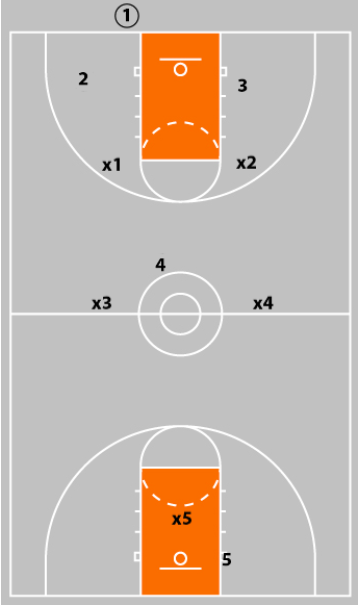 The 2-2-1 Press is most commonly (but not always) run as a 3/4 court press.
The #1 objective with the 2-2-1 is keeping the ball out of the middle of the court.
You want to force everything down the sidelines to create easy trapping opportunities.
Whether it's ball handlers or cutters, NO ONE should get to the middle.
With the ball on the sidelines, you can now use the sidelines, half court, and baseline as extra defenders.
Combine this with aggressive trapping and you're now shrinking the court and completely disrupting the offense's rhythm, which means:
Creating turnovers and easy scoring opportunities
Forcing opponents into quick shots and low quality offense
Taking the ball out of star players' hands with traps
Chewing up clock time (if you play with a shot clock)
Making your opponent work every possession just to initiate their offense
Take a look at this 2-2-1 in action
(watch the first 1 minute or so):
Besides the turnovers, disjointed offense and physical load, Louisiana Tech's opponents are going to wear down mentally because of the 2-2-1.
They have to work so hard and make so many complicated decisions just to get the ball past the timeline.
Mentally, this can give you a tremendous advantage over your opponent.
There are 3 more "Success Keys" that make this press very dangerous...
#1: Controlling the Pace To Your Advantage
One of my favorite things about the 2-2-1 Press is its versatility.
It's designed to use an opponent's strengths and tendencies against them.
Let's say you're playing a team with mediocre ball handlers and decision-makers.
Utilizing the 2-2-1 will force them into the situation they fear most...
Facing pressure and confusion on every possession.
You'll force turnovers and get out in transition. And on the possessions where they do actually get into their half court offense, they'll be disjointed and out of rhythm.
Now let's say a different opponent likes to get out and run.
You can use a wrinkle of the 2-2-1 to apply light pressure and slow down them down and force them to play in the half court...
Which is often kryptonite for teams who thrive in transition.
#2: Disrupt Offensive Rhythm
We know that every team has their "comfort zone"...
Often based on specific players (guards) initiating the offense.
That's what they practice, that's what they're used to in games and that's what they feel comfortable doing.
The 2-2-1 meets this head on by forcing the ball out of the preferred players' hands every time down the floor with aggressive sideline traps.
This puts the ball into the hands of players who don't want it...
They aren't used to making decisions 30-40 feet from the basket... and it shows with the next key to success...
#3: Create Turnovers and Easy Scoring Opportunities
Turnovers come in 3 main varieties with the 2-2-1:
10 second violations
Bad passes out of the trap
Poor decisions by players who aren't used to playmaking
This means you can quickly put points on the board by getting into transition before their defense gets set.
And every coach knows the Snowball Effect of forcing turnovers.
Opponents get frustrated, make increasingly poor decisions and disengage on both sides of the floor.
The Psychology of
"Decision Fatigue"
As you know, coaching can often be a bit of a chess match...
Which means that the mental aspect (for players and coaches) is often as important as the X's and O's.
After 24 years on the sideline, I'm convinced that a key driver of the 2-2-1's success is a powerful psychological principle called "Decision Fatigue" .
Extensive research shows that people make increasingly poor decisions after a long period of decision-making.
At the grocery store, this means you're more likely to buy a candy bar at the register after doing a full shop (it's no accident that they put them there!)...
But here's what it means on the basketball court:
Forcing opponents to make an unusually high number of complicated decisions throughout the game will cause them to make worse and worse decisions as the game goes on.
"Best of Both Worlds" Press?
Most presses come with a trade-off...
Force the tempo, create turnovers and get out in transition...
But give up a fair share of easy baskets along the way.
The 2-2-1 is different in that you can force turnovers, disrupt offensive rhythm and still limit easy baskets.
This is somewhat due to the nature of the press:
It's only 3/4 court so players don't have to travel as far to defend the basket
No one is guarding the inbounds passer
Your back line player's main responsibility is to prevent layups
It's easy to drop back into a 1/4 man or zone defense right out of the 2-2-1 so you aren't scrambling
And even if you aren't forcing turnovers, you're still disrupting the opponent's offensive rhythm and capitalizing on physical and mental fatigue.
Reason NOT to use the 2-2-1?
(Common Mistake)
When I talk to coaches about the 2-2-1, the biggest objection I hear is that they play man-to-man half court defense.
They don't feel like it gives them that constant pressure.
But the truth is, if you have man-to-man defenders, your 2-2-1 will be that much more dangerous...
Because all great zones are founded on strong man principles.
And remember, this is about keeping the offense off balance.
Throwing multiple looks at a team is the best way to keep them out of rhythm.
Quickly Get Players
Up to Speed
One of my biggest evolutions in how I use the 2-2-1 has to do with letting my players play.
Cautious players won't run a 2-2-1 effectively.
And that starts with us as coaches.
It's easy to emphasize rules so much that kids lose their sense of anticipation.
They stop reading the situation because they're trying to remember the rules.
So I've largely shifted to teaching a few core principles so they understand what we're trying to accomplish, but still feel the freedom to react quickly and decisively.
In addition to improving performance and anticipation, cutting back on the rigid rules makes it much easier for players to pick up the system.
Bringing It All Together...
I hope I've sparked an interest in incorporating the 2-2-1 into your defensive system as a way to create turnovers, control the pace and force opponents out of their comfort zone.
As I've mentioned, I've been running this system for 24+ years and I've evolved it quite a bit over that time to make it more versatile and easier for players to learn and be successful with.
Now as I move into the later stages of my career, I'm excited to share my system with coaches like you.
Introducing…
Rob Beucler's 2-2-1 Press System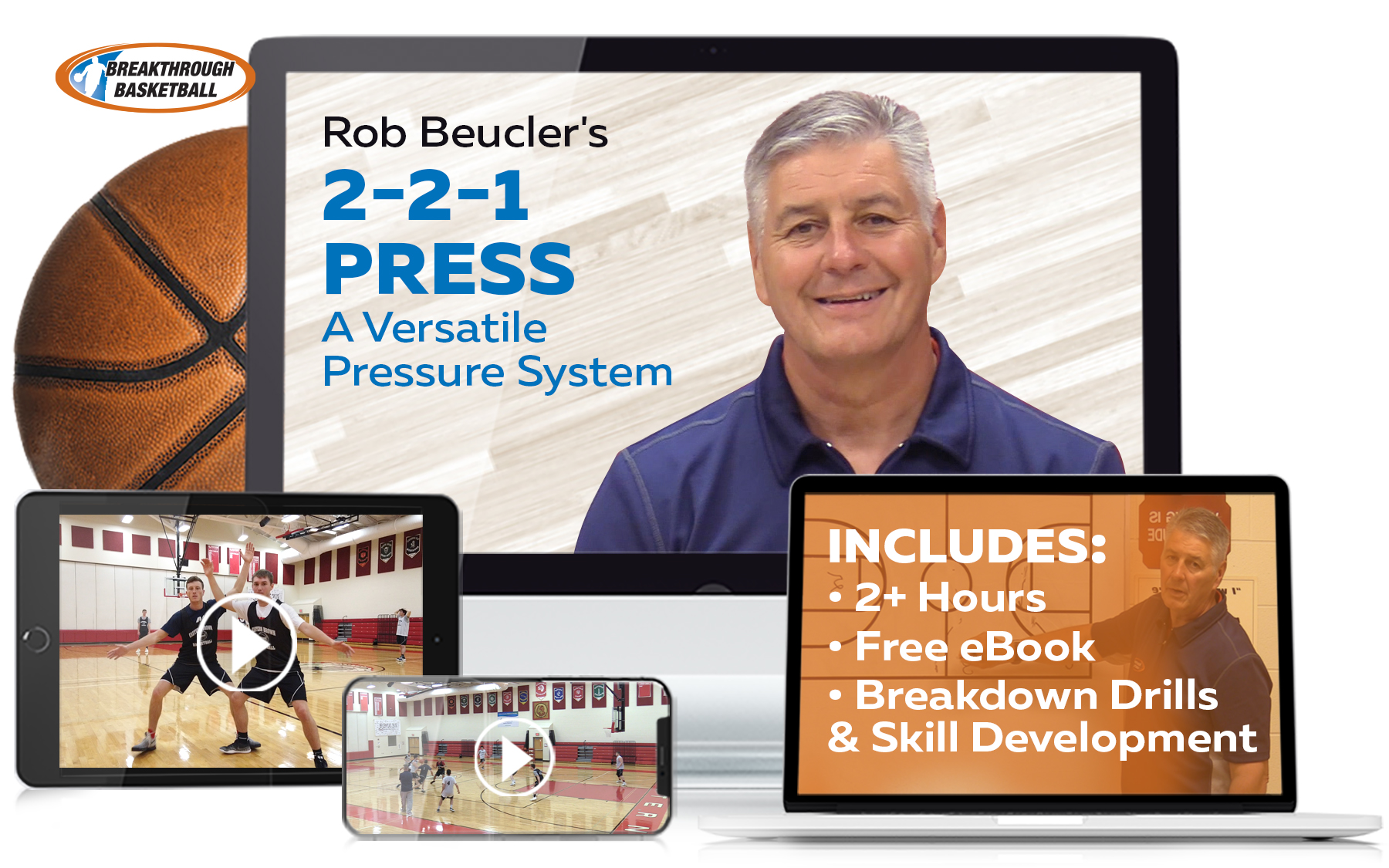 This 2-2-1 Press System is a brand new program you can follow to throw opposing offenses into disarray with dynamic pressure, trapping and pace control.
It includes:
2+ hours of comprehensive training on the 2-2-1 Press
Rob Beucler's 2-2-1 Press eBook to easily reference key ideas and X's and O's breakdowns
Detailed coaching cues to quickly get your players up to speed and playing at a high level
8 counters you can make to counter offensive adjustments
5 skill development drills to hone 2-2-1 specific skills that will drive your success
Full training on trapping technique and principles to effectively implement this press
As with every Breakthrough Basketball program, it's the complete package of information on the topic...
The step-by-step progressions make it quick and easy for you to teach and for players to learn.
Coach Beucler has gone into painstaking detail to make sure his years' worth of adjustments and insights are fully represented.
Here's the full breakdown:
(Note: In Coach Beucler's lingo "75" is the 2-2-1 Press, because it's a 3/4 court press)
Chapter 1: Introduction
Chapter 2: About the 75 Press
High-level overview of the 2-2-1 to understand why it's so effective and how to best use it
Chapter 3: Anatomy of the Press
Keys to running a successful 2-2-1
Important philosophies to instill in your players as you implement
Chapter 4: Chalk Talk: Basics of the 75 Press
Initial positioning requirements
Defining responsibilities and priorities for each player
Chapter 5: Teaching the 75 Press
Detailed breakdown of correct rotations as ball moves
How to properly defend the middle (crucial to your success!)
Understanding the variety of possible traps and when to use each
How to play dribble-heavy press breakers
Getting players to operate as a unit within the coverage
Wrinkles you can implement to catch offenses by surprise
Chapter 6: Alternate Coverage
75 Rover: Denying the inbounds pass to speed up tempo
75 Soft: Moving the trapping area back to half court to slow the game down
12 Defense: Adjustments to reinforce the middle and keep the ball on the sideline
75 to 3 Retreat: Situational look to slow teams down and make them play half court offense
1-4 Press Break Counter
2-1-2 Press Break Counter
Opposite Big Counter (when offense runs a big through the middle instead of a guard)
Ball Side Flash Counter (when offense runs a deep ball side player up through the middle)
Chapter 7: Breakdown Drills
5 skill development drills to hone 2-2-1 specific skills that will drive your success
Chapter 8: Elements of Proper Trapping
Proper trapping technique
Trapping after the pass
How to set the trap and keep the offensive player off balance
Tips for frontline players to lead dribblers into the trap
Chapter 9: Frequently Asked Questions
Chapter 10: Closing
Take a Look Inside!
Get Instant Lifetime Access to Beucler's 2-2-1 Press for Just $69
JOIN NOW
Click the "Join Now" button to get immediate access to the complete Beucler's 2-2-1 Press System
Easily Transition From 2-2-1 Press
into 1/4 Court Man-To-Man
I want to re-emphasize this in case your team relies heavily on man defense in the 1/4 court.
Transitioning into man-to-man out of a 2-2-1 Press is very simple.
Which means you can still maintain your aggressive 1/4 court man defense...
While adding an extra dimension to your D that will wear opponents down...
And consistently create easy scoring opportunities for you off turnovers.
Take the Next 60 Days to Decide
(Money-Back Guarantee)
Our #1 goal at Breakthrough Basketball is to give you resources that translate to wins, growth and happy, successful players.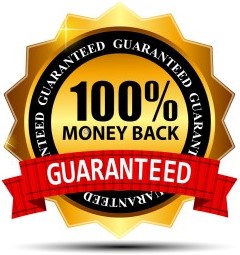 The best way we know how to get these resources in your hands is by shouldering all the risk when you decide to invest with us.
So Beucler's 2-2-1 Press System is covered by our Unconditional 60-Day Money Back Guarantee.
This way, right now you're completely confident the program will make a tremendous difference in your team's success...
If not, you can email us at any point in the next 60 days for a no-questions-asked 100% refund.
This Program Isn't For Everyone
You should consider Beucler's 2-2-1 Press System if:
You're looking for a versatile press that can be applied against a wide variety of teams
You want the benefits of pressure defense without giving up tons of easy baskets
You want to press, but you have a big who you don't want getting exposed (put him in the back line)
You don't want to waste a lot of time with trial-and-error and you'd rather just leverage a veteran coach's experience.
This program probably is NOT for you if:
You coach youth players under the age of 12... unless you want to become the best coach possible and expand your coaching knowledge
You prefer not to press and instead just stick to half court defense
Here's Everything You're Getting
When You Order Beucler's 2-2-1 Press System Today
We're setting you up with a rock solid defensive package that's going to put you in the driver's seat.
2+ hours of comprehensive training on the 2-2-1 Press
Rob Beucler's 2-2-1 Press eBook to easily reference key ideas and X's and O's breakdowns
Detailed coaching cues to quickly get your players up to speed/ playing at a high
8 counters you can make to counter offensive adjustments
5 skill development drills to hone 2-2-1 specific skills that will drive your success
Full training on trapping technique and principles to effectively implement this press
How to Develop a Great Man-to-Man Defense E-book
67 Defensive Drills E-book (covering all aspects of man-to-man defense)
60 minute Audio Interview with NBA Development Coach Don Kelbick
PDF Transcript of Don Kelbick's interview
Click the "Join Now" button below to get Instant Access to the Beucler 2-2-1 Pressure System
To your lockdown defense this season!
Coach Beucler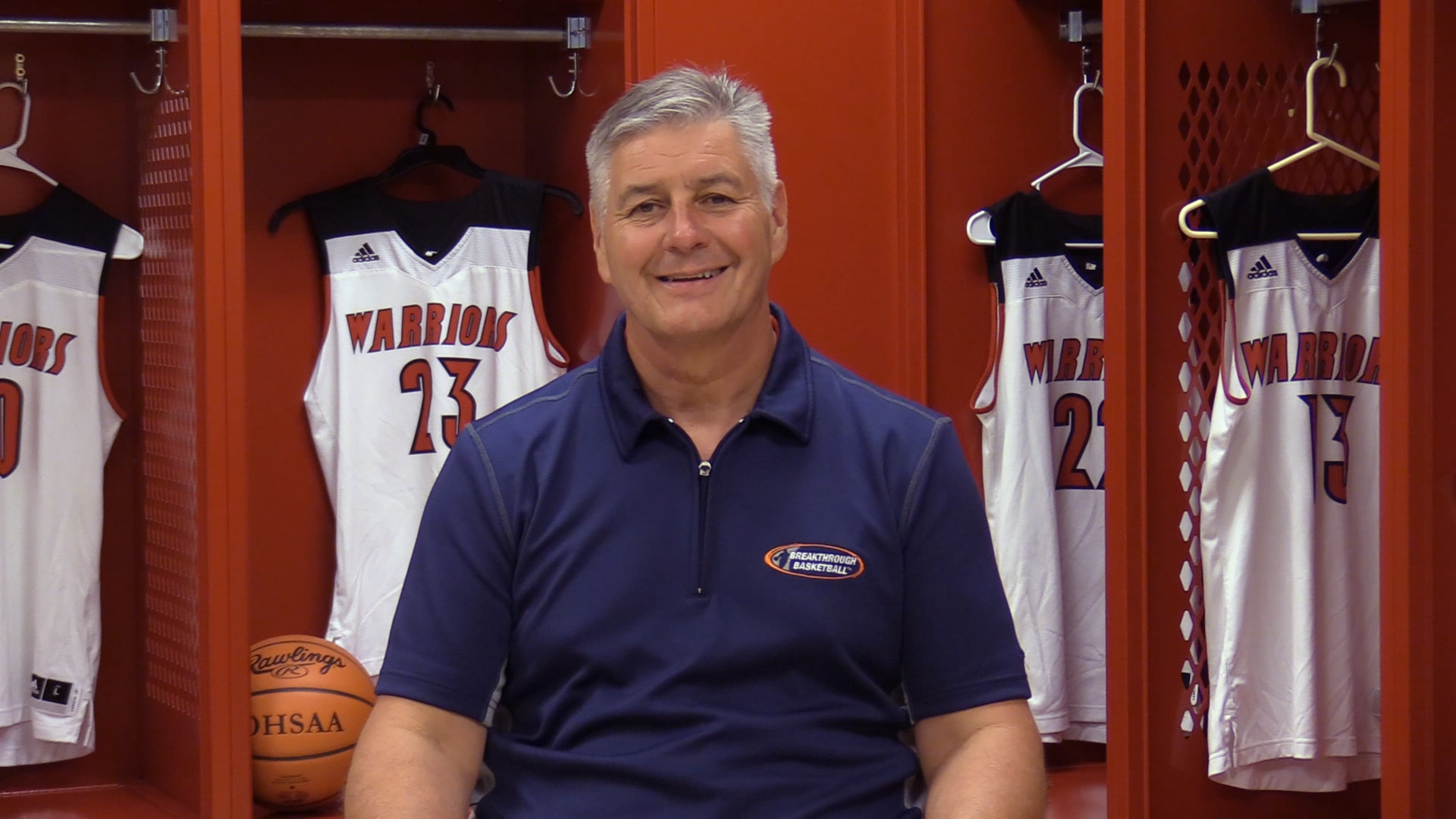 Customer Reviews
Average Rating
4.7
Based on 3 reviews
Review This Product
Rate and review this product to let others know about your experience.
WRITE A REVIEW

Great product Answers all my questions about setting up this zone press. Easy to Understand drills in the set up of the press. Have bought many products through breakthrough Basketball and I'm pleased with all of them.
This review is helpful

(0 people found this review helpful)

Awesome. Easy to follow and goes in great detail how to set up the press and control tempo.I had high hope's for this product and definitely exceeded my expectations.
This review is helpful

(0 people found this review helpful)

Great breakdown of the system. My only feedback would be it's a little overpriced.
This review is helpful

(0 people found this review helpful)