Breakthrough Basketball Newsletter:
The "Ugly" and "Sloppy" Racecar Drill: Why More Turnovers In Practice Lead to Better Decisions and Fewer Turnovers On Game Day!
September 13th 2022


Today, I'm sharing an awesome drill (yet very sloppy) that goes against conventional wisdom when it comes to practices.

No, I wasn't the one who created the drill.

It actually comes from a 4X coach of the Year from the Illinois Basketball Coaches Association.

So, you'd be wise to stick around to review the information.


Enjoy!


The "Ugly" and "Sloppy" Racecar Drill: Why More Turnovers In Practice Lead to Better Decisions and Fewer Turnovers On Game Day!
When players make mistakes during practice how does it make you feel?

If you're like most coaches when you see a long stretch of mistakes it probably makes you feel a little bit anxious or uneasy.

Well, sometimes embracing a long stretch of mistakes can actually be a good thing.

In fact, that's the mindset of Rob Brost. And in case you don't know who he is...

Coach Brost was named Coach of the Year by the Illinois Basketball Coaches Association in 2015, 2017, 2018, and 2019.

So, it's probably wise to at least consider his perspective.

When it comes to practice, Rob Brost does something quite interesting with his teams...

He runs an offensive drill that creates pure and utter chaos.

The pace is frantic!

There are turnovers left and right. And there are rushed shots all over the place.

This sloppy basketball just looks plain ugly.

And coach Brost absolutely loves it!

So why does Rob Brost take this approach?

Because practicing at this super-charged pace, makes everything slow down for players on game day.

And the slower pace of game-day basketball makes decision-making a lot easier for his players.

But here's how it becomes even more of an advantage...

The game will feel slower for your team. But not so much for your opponents who don't practice this way.

They're going to feel like they're stuck in a Jumanji-like stampede.

If you want your players to have this type of advantage on game day, check out the video below.


[Play The Sloppy Race Car Drill Video]
Coach Courtney Boyd - Earns 2022 Coach Of The Year Award In The Heart Of America Athletic Conference
In recent years, Coach Courtney Boyd has made significant strides with her basketball program at Clarke Pride located in Keokuk, Iowa.

Here are a few of her team's outstanding accomplishments from the 2021-2022 season...


Led the Pride to the most wins in program history (31-5)
Currently holds the longest winning streak for a coach (18)
Won the Conference Regular Season Championship
Won the Heart Tournament Championship
Had six members of the team named to All-Conference
The team finished with a 3.49 GPA
This recent performance along with her team's performance from the 2020-2021 basketball season, led to her enjoying some spotlight on the Clarke Pride website. Here's what Coach Boyd stated as written in the article...
"Being selected Coach of the Year is a great honor," Boyd said. "When you have great players and surround yourself with a staff that compliments each other with their strengths, that carries over to the success of the program."
"I'm grateful for the recognition but it's really a reflection of our entire coaching staff and the players in our program," Hocking said. "The Heart of America is one of the best conferences in the country so the recognition and amount of success we've had says a lot about the amount of hard work our players and coaches have put into it."
The article goes on to mention...
"Finishing 17-2 in the Heart to win that conference regular season title, CU averaged 74.7 points per game and shot 44.1 percent from the field over the 30 regular season games as they also shot exactly 44.1 percent over their 19 conference games. On the defensive end, they allowed just 60.5 points per game over the entire season and ramped it up in conference play to allowing 57.7 points per game with an opponents' shooting percentage finishing at 36.3 percent overall"
Congrats on the great progress Coach Boyd!
Coach Boyd is also a
Breakthrough Camps
Instructor and we're proud that she shares her knowledge with our campers.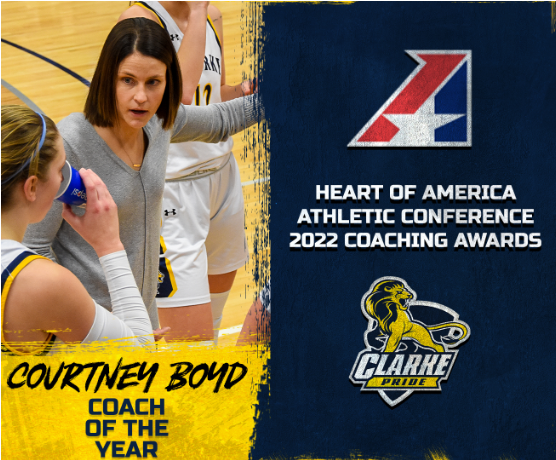 "Immediate Impact In Week 1!" - Sanderson's Game-Based Drills Training System
We received another glowing review on The Game-Based Drills Training System with Nate Sanderson...

In addition to being a fantastic tool for high school, college, and professional teams, youth teams are having success using it too!

"I coach 5th-grade travel and they shoot well unguarded but we were missing a lot of in-game shots. This seemed to have an immediate impact in week 1. Our in-game percentages climbed after 1 week of doing selective drills based on what we were seeing happen in the games. Excited to see how we progress."
- D. Tomkins

Interested in learning more about the training?

Click here.

All the Best,

Joe Haefner
Breakthrough Basketball