Torie Murillo Camps
Who is Torie Murillo?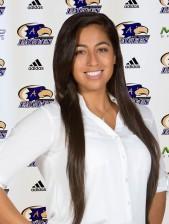 Coach Murillo is currently the Head Women's Basketball Coach at Avila University in Kansas City, Missouri where she was previously an assistant for three years

Murillo, earned her bachelor's degree from Avila in May of 2014 and her master's degree in May of 2016

Torie played for Avila from 2008 - 2012. She was the team's starting point guard, and one of the best defenders in the nation, earning Heart Defensive Player of the Year honors in both her junior and senior seasons.

Murillo led the nation in steals in each of her final two seasons for Avila, finishing with 164 as a junior and 132 as a senior. She finished with a school record 430 steals in her career to go along with 912 points, 650 rebounds and 540 assists.

| | | | | |
| --- | --- | --- | --- | --- |
| Date | Location | Type | Age Level | Player Limit |