Romeo Lagmay Camps
Who is Romeo Lagmay?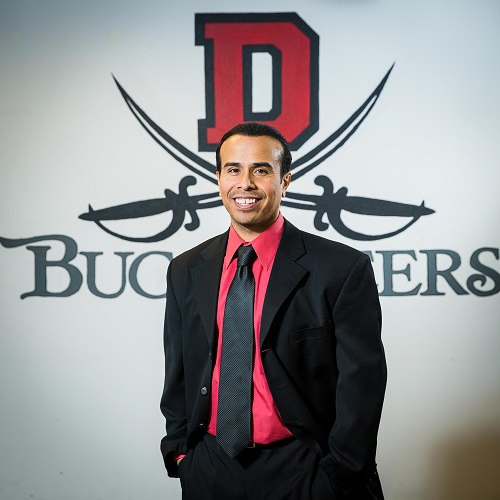 Romeo Lagmay, Jr. came to Dawson Community College with a successful career in various divisions. His experience spans over 22 years of coaching middle school, high school, college and professional basketball. Coach Lagmay ďLug-MyĒ prides himself building his foundation of fundamentals from middle school in 1996 to winning a college national championship in 2010.

Coach Lagmay plans on continuing his success at the junior college level. After his first season in Glendive, Lagmay improved the win total to double digit figures. On a national level, DCC led the country in scoring and rebounding early on in the 2015-16 season. Academically, the womenís program seen 9 student-athletes named to the Mon-Dak All-Conference. This led to being nationally ranked #3 in the WBCA with the highest team GPA. The Lady Buccaneers also were ranked #16 nationally in the NJCAA out of 407 institutions. The teamís highest GPA is the highest honor and best in school history.

Prior to becoming the Head Coach at Dawson CC, Lagmay was coaching collegiately, as well as professionally. In 2006, Coach Lagmay was introduced as the head menís basketball coach and general manager of the West Virginia Wild of the International Basketball League (IBL). He also coached in the National Basketball Association (NBA) Summer Professional League from 2004-2008 as both an assistant and head coach in the free agent division. As an assistant coach, Lagmay was in charge of player and bench control. As a head coach, he was responsible for practice sessions and team and player development. He also participated as one of the lead instructors in tryout sessions, conducting different stations of skill development and team play. In 2008, Coach Lagmay won the free agent summer division league championship.