Site Search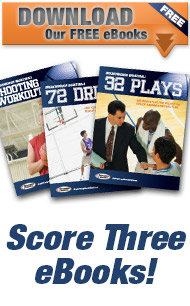 Q & A Forum
Experienced coaches are ready to answer your basketball questions! Visit our forum
Ball handling, Shooting & Decision Training
Camp in Toronto, Ontario!
July 17 - 19, 2018

Elite Skills Coach Mike Rocca!
We're pleased to announce that we have arranged for Mike Rocca to come to
North York, Ontario
to run a
3-day skill development camp
for high school, and middle school players.
What Will Players Get out of the Camp?
Here's a brief summary of what you'll get out of this 3-day camp...
Improve Your Ball handling
Considerable time will be spent on your dribbling and passing skills -- allowing you to reduce turnovers, handle any game situation, improve decision making, and improve overall ball handling skill.
Improve Your 1on1 Moves
You will learn how to beat your defender off the dribble, when to attack, how to create space, and how to develop a more explosive first move. In today's game, so many players misuse the dribble. They use it and lose their advantage against the defense. You will learn how to effectively use the dribble and cover more space with fewer dribbles at a faster pace.
Improve Confidence
During the camp, Coach Southall will teach the mental aspects of the game, help you build confidence, and become more aggressive. You will learn how to train your mind not just physical skills.
Improve Decision Making
A major emphasis of the camp will be to improve decision making using Mike Rocca's BDT (Basketball Decision Training) methods. You will improve your ability to think and act in decisive ways. The unique decision making drills and skills will help you perform under pressure at the highest level.
Improve Shooting
Shooting is a critical skill to be an effective player. You'll learn Rob Southall's keys to effective shooting and experience a variety of shooting drills to help you improve accuracy and ability to score points.
Become More Aggressive
One of the biggest benefits to the BDT training camp is the development of a confident attacking mindset. The drills, tools, and knowledge you'll receive at the camp will help you become more aggressive and assertive in games.
Improve Speed & Agility
Throughout the camp, Coach Southall will integrate speed and agility drills to help you improve defense, your first step, and overall agility.
Finishing Moves
With a ball in your hands throughout most of the camp, you'll get opportunities to improve your finishing moves and ability to finish at the basket. You'll learn what to do with the ball after you beat your defender and how to score more points.
Campers will leave with a better sense of self and a better understanding of what it takes to be successful in basketball and, in turn, every aspect of life. We will address technical, tactical and applied aspects of basketball that will help a player develop their game beyond the level they are currently at.

What is BDT (Basketball Decision Training)?
In this 3-day camp you will improve your overall skills like ball handling and shooting -- however a big emphasis of the camp will be "decision making"...
Players will learn when to pass, when to shoot, when to dribble, when to drive, angles to take, how to be more aggressive, and more.
The BDT methods will:
Train the mind of players to make faster decisions within the practice environment
Improve the ability to think and act in decisive ways
Develop a confident attacking mindset
Learn how to train your mind not just physical skills
Identification, cause and correction of the most common fundamental errors
Knowledge of the skills necessary to catch, shoot, dribble and attack on offense
Game-like understanding of the application of perimeter offensive skills
During the camp, Coach Southall will use decision training drills and rhythm clapping to enhance the teaching of basketball's most important offensive skills - shooting, passing, dribbling and 1 on 1 moves. Combining decision training with rhythmic clapping enhances the learning experience for the player due to:
Increases in motivation
Stimulation of creativity
Development of an awareness of basketball rhythm
Repetition of all the fundamentals without getting bored
Work is done with effortless concentration
Development and refinement of basketball skills at game speed
Awareness of the continual possibility of improvement
Coaches will promote a fun and safe environment that encourages positive and purposeful learning experiences.

Unique Camp that Gets Results
As you can see, this is a unique camp that will be unlike other camps you've been to. The use of BDT methods, and Robert Southall's unique style, makes for a VERY intense yet fun atmosphere.
We have chosen this camp and Rob Southall because of his quality training methods and ability to get results.
More than other traditional camps, this camp will provide you with the drills and skills to continue your development beyond your time at camp. BDT drills will be used to build the ideal camp learning environment. You will learn by doing. We will teach you to consistently and deliberately work to improve your performance.

Who is the Camp For?
The camp is for boys and girls from 7th grade to 12th grade.
This is for SERIOUS basketball players that want to get better. You can play games anywhere, so we focus on things you can't just pick up anywhere. We focus on developing skills that will make you better!
Coaches that want to learn and pick up new drills can also observe for a small fee (coaches can find more info below).
Where is the Camp?
The camp is located at Hoopdome in Toronto, Ontario.
Who is Mike Rocca?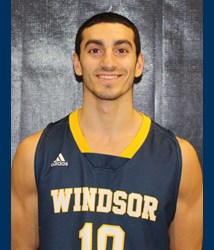 -Mike Rocca is a 4

th

year basketball player from Windsor University.


-Mike was presented with the Captainís Trophy for outstanding leadership both on and off the court while also making a significant contribution to the overall success of the team.


-Mike has played and trained under Coach Oliver for over 4 years.


-Mike has worked with Coach Oliver and his innovative Basketball Decision Training (BDT) and zero seconds training systems at various camps.
Camp Details
When
Tuesday July 17, 2018 -- 9:00 AM to 3:00 PM
Wednesday July 18, 2018 -- 9:00 AM to 3:00 PM
Thursday July 19, 2018 -- 9:00 AM to 3:00 PM

Limited Availability
Each session is limited to 60 players to ensure a high number of repetitions and improvement

The camp is COMPLETE!
Where
Hoopdome
75 Carl Hall Rd.
North York, ON, M3K 2B9
Travel and Accommodation Options
Camp attendees can get a 10-15% discount by using this link and booking any hotel owned by the Wyndham Hotel Group (Days Inn, Ramada, Baymont, Microtel, Super 8, Howard Johnson, Travelodge, Knights Inn and Wingate). Find a nearby Wyndham hotel and get the Breakthrough Basketball discount.
Price
$245
This camp has ended. To be notified of more camps in ON, fill out the form below: