Learn the Secrets of High IQ Basketball At the Zero Seconds Skills and Decision Training Camp
Join us March 27-28, 2021 for the Breakthrough Basketball Zero Seconds and Decision Training Skills Camp.
Learn new breakthroughs in skill development with "Zero Seconds Training" developed by the highly respected Chris Oliver. Not only will you develop new game-tested skills, you'll also leave this camp as a smarter player with the IQ to make winning decisions under pressure.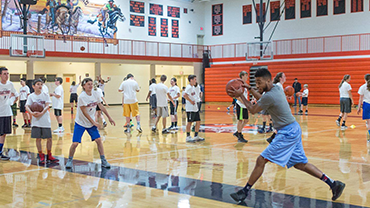 RESERVE A SPOT
Hurry only 14 spots remaining!
Register Before February 28 & Save 20%
What is Zero Seconds Training?
Zero Seconds Training is a unique training methodology that combines skill development with improved decision making to mold smart, efficient players who assert themselves on offense.
It uses decision training drills and "rhythm clapping" to enhance your most important offensive skills - shooting, passing, dribbling and 1-on-1 moves.
Everything centers on game-like situations so your new skills can be immediately applied to a 5-on-5 context.
Players experience newfound confidence as they "stop thinking and start playing".
This dynamic training approach will dramatically improve any player's offensive performance.
What Will Players Get From This Camp?
Improve Your Ball handling
Improve your ball control and dribbling skills and become more aggressive when you put the ball on the floor. You'll understand how to create more easy scoring opportunities, while reducing turnovers and handling ball pressure more effectively.
Learn Go-To 1-on-1 Moves
You can become a serious 1-on-1 threat by mastering Zero Seconds techniques and principles. You don't need to be lightning quick. But you do need to know how to create and exploit advantages in your favor.
You'll learn when and how to attack off the dribble, increase your explosiveness and cover more ground with fewer dribbles.
Develop Your Confidence
Confidence can be your best friend or your worst enemy on the court. This training will help you re-think the game to increase your confidence. You'll play more aggressively and control the game in new ways as you master the "mental game".
Become a "High IQ" Player
We'll put you into unique decision making drills so you're used to performing at game-speed intensity! When the pressure rises, you'll calmly execute at the highest level.
Get Comfortable Playing Aggressively
Great players assert themselves with a confident attacking mindset. Using these Zero Seconds methods, you'll learn to push the defense to its breaking point on every possession.
Increase Shooting Range and Accuracy
Developing a great shot opens up every other aspect of your game. But there's a difference between shooting in the driveway and shooting in games. We'll show you high-powered drills that will turn you into a deadly "game-ready" shooter.
Develop Consistent Finishing Moves
Beating your man is step one. But you need to know how to finish over taller defenders and through contact. You'll learn step-by-step how to improve your finishing skills and how to adjust your approach based on the defense.
Experience This Unique Learning Environment
The Decision Training Drills and "Rhythm Clapping" approach enhances the learning experience in a way few players have seen. These techniques:
Develop awareness of basketball rhythm and other advanced concepts
Stimulate creativity on the court
Improve game performance through "game-based" drills
Bring variety and fun to the training sessions
Expand players' concentration skills to maximize gains
We hand-selected these training methods because they will get you results.
You'll be using what you learn here to continue improving your game long after camp is over.
Coach Profile - Chris Oliver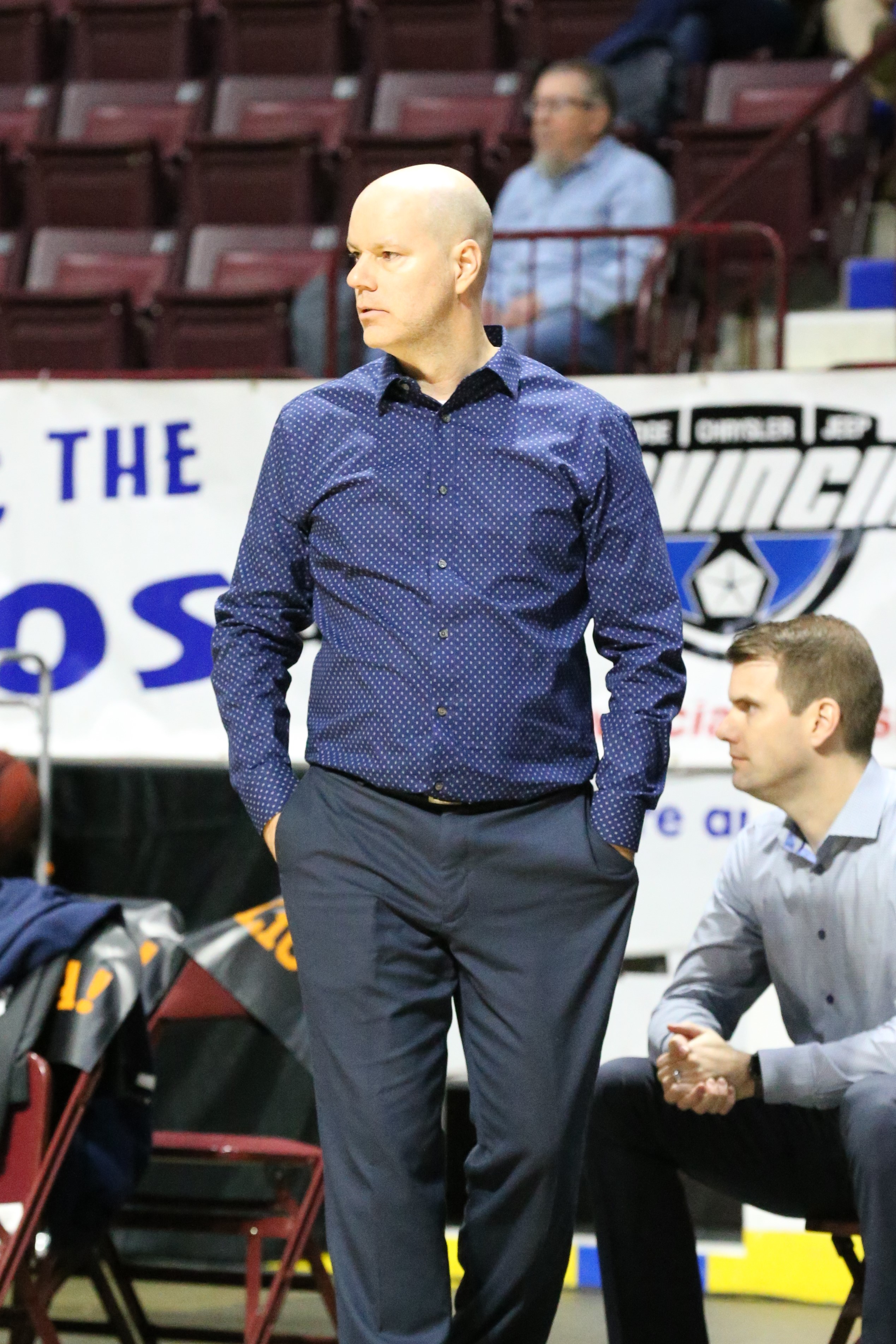 Chris also shares his games approach to coaching, practical evidence based drills and decision training concepts openly through in person, and online learning. All of these concepts have been taught globally through online sharing, camps, clinics, private mentoring and consulting with individual coaching and teams' staffs. Chris has travelled to Sweden, Australia and New Zealand to spread his ideas. He has also spoken at major coaching clinics in the United States, including the Florida Clinic, Coaching U, the Tasman Clinic, the Rising Coaches Clinic, as well as a number of state coaching association clinics.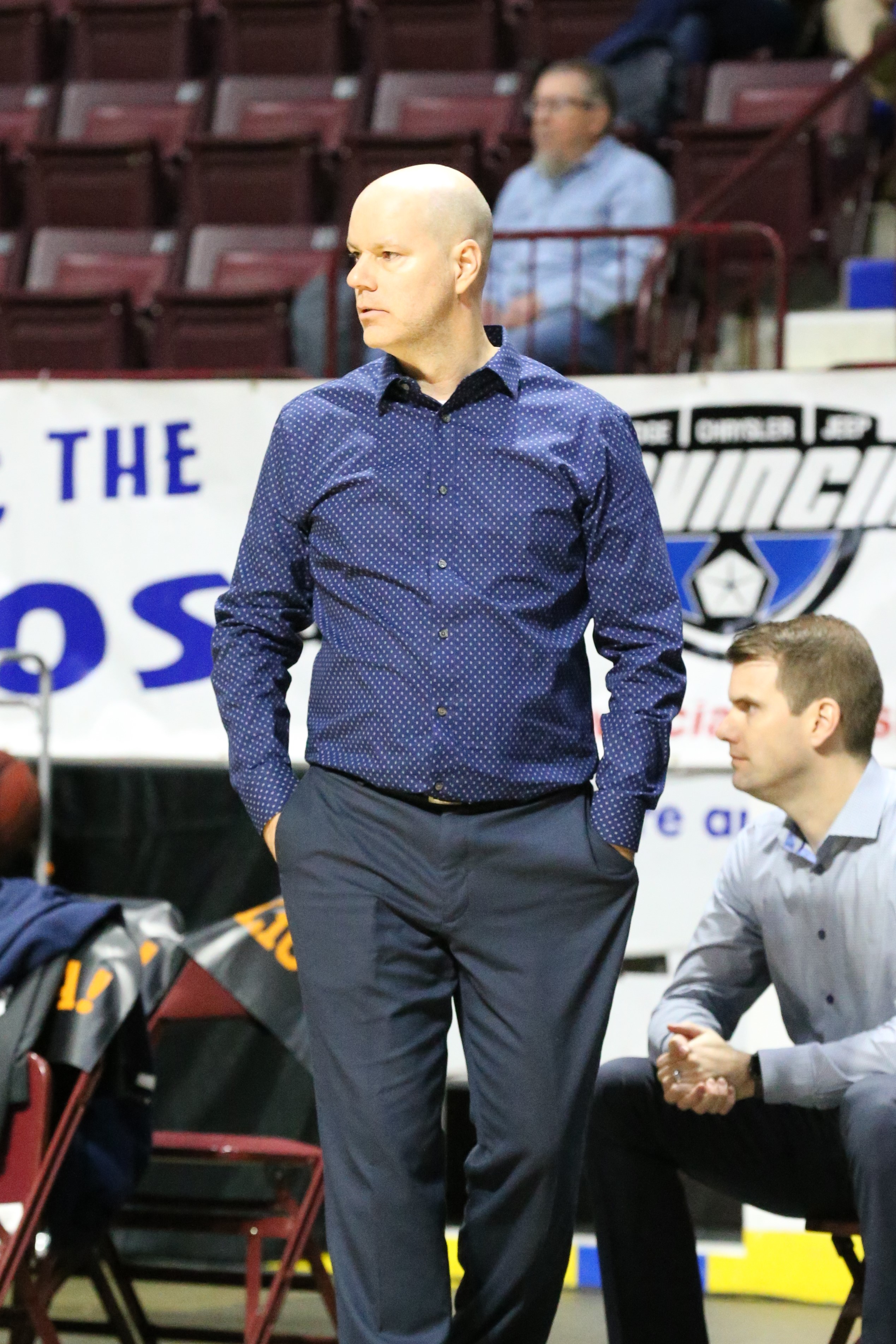 Camp Details
WHEN:
Saturday March 27, 2021 - 9:00 AM to 3:00 PM
Sunday March 28, 2021 - 9:00 AM to 3:00 PM
AGE CATEGORY:
The camp is for boys and girls from 5th grade to 12th grade.
Players will be grouped based on grade and gender to start during the individual skill work drills.
PLAYER LIMIT:
Each session is limited to 60 players to ensure a high number of repetitions and improvement
WHERE:
Stryker High School
400 S Defiance St.
Stryker, OH 43557
COST:
Hurry only 14 spots remaining!
Register Before February 28 & Save 20%
Sign Up Now to Reserve a Spot
Observing Coaches
Coaches can attend for free by working the camp.
Email us
if you're interested in helping with the camp.
Otherwise there is a $97 fee to attend as an "observing coach". You will get to learn new drills and techniques from Chris Oliver, just like all the players and other coaches in attendance. Visit this
link to reserve your spot as an observing coach
. If you have any questions, don't hesitate to
email us
or request a phone call.