Learn the fundamentals while having fun at our "Littles" Camp for K - 4th grades in Kansas City, Missouri!
We're excited to provide this 5 day youth camp in Kansas City, Missouri that focuses on giving your little baller the essential drills and instruction to build a foundation on how to play the game of basketball.
Learn the necessary warm up, dribbling, passing, footwork, finishing moves & foundational shooting drills all while having FUN.
Ball is not life. We'll also talk to the kids about gratitude, attitude, kindness, success, etc.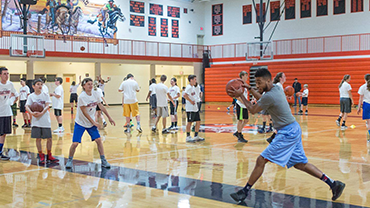 This Camp is Now Complete
GET NOTIFIED ABOUT NEW CAMPS
What will players get out of the camp?
You will learn dynamic stretching that will improve coordination, core strength and flexibility while working on sports-specific movements.
Improve your ball handling skills with Maravich Drills
Partner Passing drills to learn the proper chest pass, bounce pass, flick air pass, etc.
Learn the proper shooting mechanics, release to finish while shooting close to the rim
Have fun while playing monkey in the middle, dribble tag, sharks & minnows, etc.
You will learn and improve your dribbling, passing, shooting form, lay-up form, and agility to take your game to the next level.
Ball Handling
Be able to control and have a better feel for the basketball. Dribble with eyes up to have great court vision
Stationary ball handling routine that improve rhythm, feel, and coordination with the basketball
The ability to change speeds and directions to create separation and advantages
Shooting
How to position your feet and align your body to increase the chance of shooting the ball straight
A form shooting routine that almost every great shooter has utilized that can be done at home
Proper footwork and how to develop a quick release
Proper shooting hand and off-hand placement
Lay Ups / Finishing
Finishing techniques used to reduce turnovers and make more shots
1 on 1 finishing drills that ingrain good habits while competing in a fun way
Passing
The ability to throw passes on target and on time
Using pass fakes to not telegraph your passes
Catch in triple threat position for an aggressive mindset
Footwork
How to use your feet to gain a better position to score from almost anywhere on the floor
Understand the importance of beating a defender with your feet and creating separation with the dribble
Learning the footwork will lessen travels and help to create separation
Defense
Learn proper defensive stance and footwork to keep the offensive player in front of you
Games
Kids will also get a chance to play some fun games during these sessions. Monkey in the Middle, King of the Court, Musical Basketballs just to name a few.
Who Can Participate?
This camp is for Kindergarten through 4th grades, ages will be separated into two different sessions. See below while registering your son/daughter. Please note this camp is not for advanced 4th graders. Please refer to our Essentials and Ball Handling & Scoring camps.
Coach Profile - Jason Holzer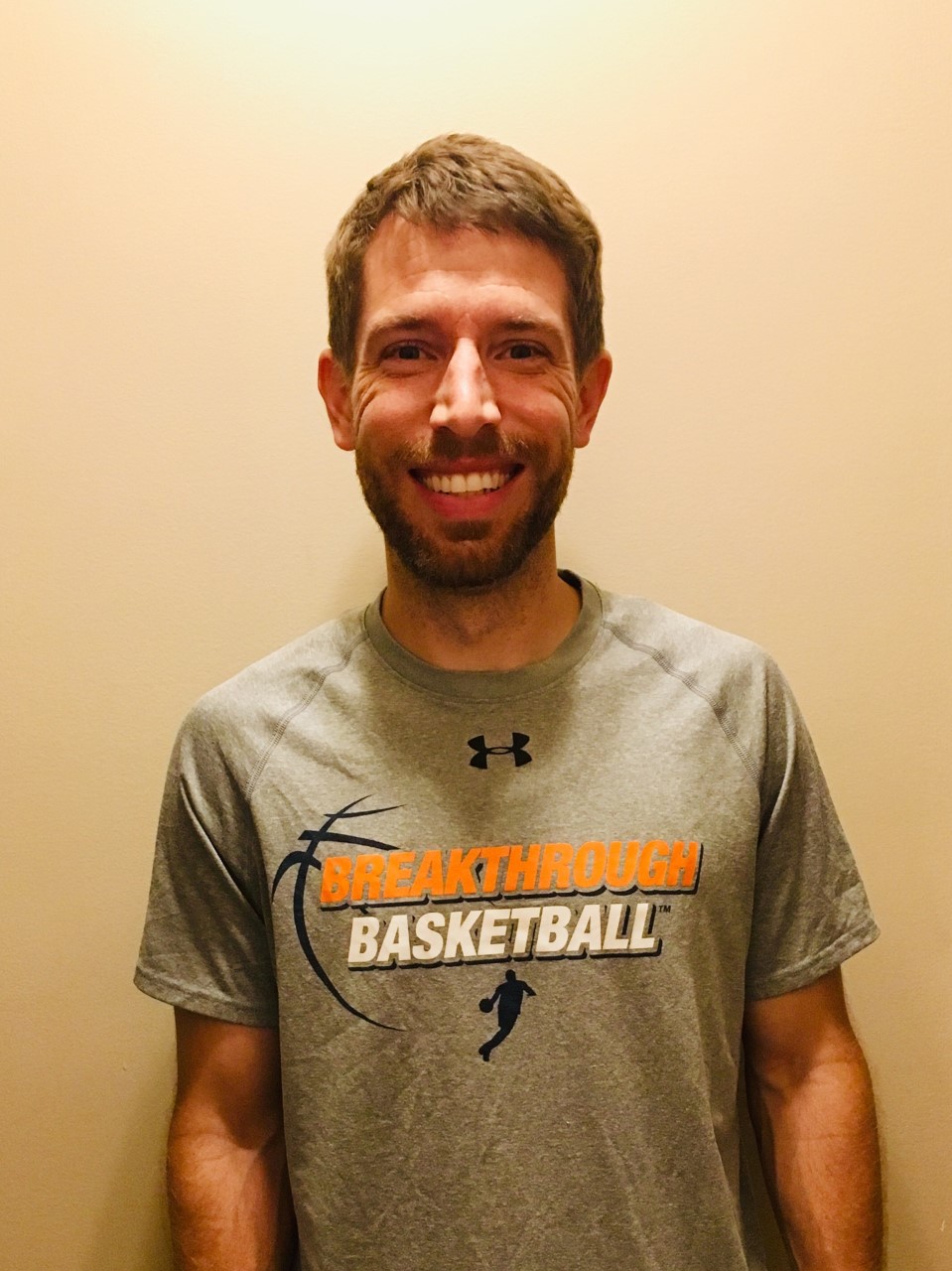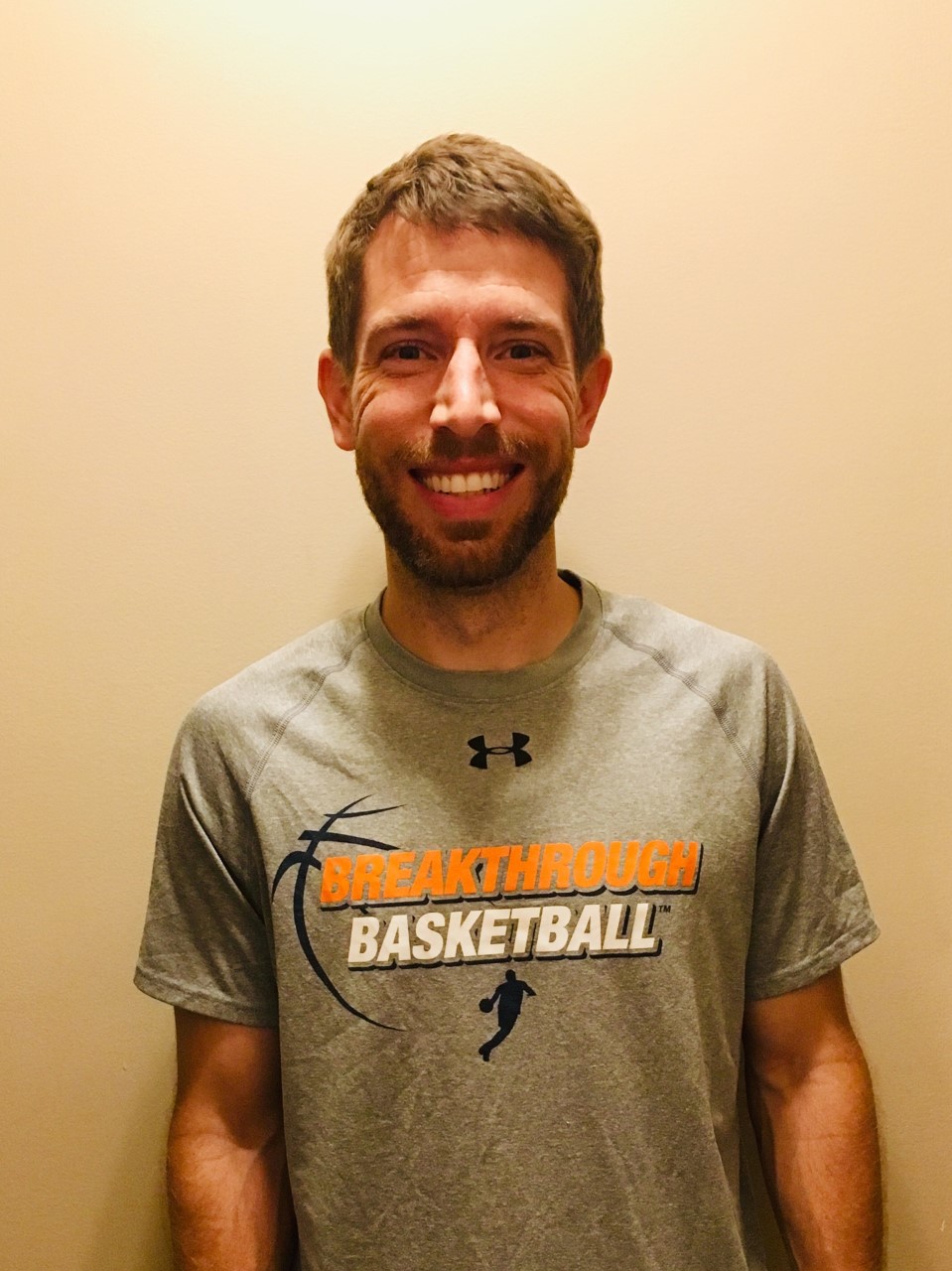 Camp Details
WHEN:
K to 1st grade
Sunday March 13, 2022 - 3:00 PM to 4:00 PM
Sunday March 27, 2022 - 3:00 PM to 4:00 PM
Sunday April 3, 2022 - 3:00 PM to 4:00 PM
Sunday April 10, 2022 - 3:00 PM to 4:00 PM
Sunday May 1, 2022 - 3:00 PM to 4:00 PM
2nd to 4th grade
Sunday March 13, 2022 - 4:00 PM to 5:15 PM
Sunday March 27, 2022 - 4:00 PM to 5:15 PM
Sunday April 3, 2022 - 4:00 PM to 5:15 PM
Sunday April 10, 2022 - 4:00 PM to 5:15 PM
Sunday May 1, 2022 - 4:00 PM to 5:15 PM
AGE CATEGORY:
The camp is for boys and girls from K to 4th grade.
PLAYER LIMIT:
Each session is limited to 30 players to ensure a high number of repetitions and improvement
WHERE:
St. Therese North School
7277 MO-9
Kansas City, MO 64152
COST:
$165
Get Notified About New Camps in Missouri
Observing Coaches
Coaches can attend for free by working the camp.
Email us
if you're interested in helping with the camp.
Otherwise there is a $97 fee to attend as an "observing coach". You will get to learn new drills and techniques from Jason Holzer, just like all the players and other coaches in attendance. Visit this
link to reserve your spot as an observing coach
. If you have any questions, don't hesitate to
email us
or request a phone call.