Site Search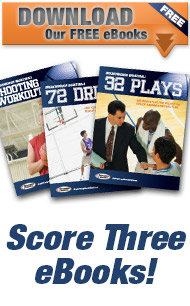 Q & A Forum
Experienced coaches are ready to answer your basketball questions! Visit our forum
Elite Youth Scoring & Playmaking Camp
Shawnee, Kansas
July 6 - 8, 2018

Elite Skills Coach Rustin Dowd!

Work in progress...
Who is Rustin Dowd?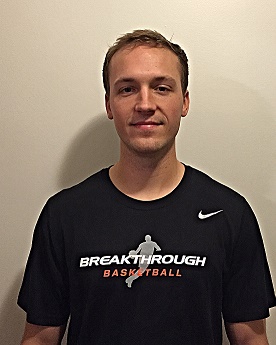 Rustin Dowd had the opportunity to start all four years while attending MidAmerica Nazarene University. There he gained a lot of knowledge from two of our very own Breakthrough Instructors Adam Hepker and Coach Keeley.

Rustin became a great player while at MidAmerica and says he owes a lot of that to Coach Hepker, Coach Keeley, Coach Fleming and Hall of Fame Coach Rocky Lamar.
Some of Rustin Dowd's credentials include:
2 Time NAIA DI All-American
Heart of America Conference Player of the Year
Helped his team win Conference Title and Conference tournament Title
Scored over 2000 points in his college career
Named Champion of Character Award winner
Played Professionally in Australia
Averaged 19 points per game while playing professionally in Australia
Was awarded Golden Hands Award for the Werribee Devils
Had the opportunity to run his own camps in Werribee, Australia.
Camp Details
When
Friday July 6, 2018 -- 9:00 AM to 3:00 PM
Saturday July 7, 2018 -- 9:00 AM to 3:00 PM
Sunday July 8, 2018 -- 9:00 AM to 3:00 PM

Limited Availability
Each session is limited to 60 players to ensure a high number of repetitions and improvement

Where
Mid America West Sports Complex & Okun Fieldhouse
20200 Johnson Dr
Shawnee, KS 66218
Travel and Accommodation Options
Camp attendees can get a 10-15% discount by using this link and booking any hotel owned by the Wyndham Hotel Group (Days Inn, Ramada, Baymont, Microtel, Super 8, Howard Johnson, Travelodge, Knights Inn and Wingate). Find a nearby Wyndham hotel and get the Breakthrough Basketball discount.
Price
$245 $196 (Sign up before April 15th and receive 20% off!)
Players - Sign Up Now to Pre-Register:
Sign up now to pre-register which will get you on a priority list to submit final registration to guarantee your spot. Final registration and payment will be accepted on 1/10/2018
Observing Coaches
Coaches can attend for free by working the camp. Email us if you're interested in helping with the camp.
Otherwise there is a $97 fee to attend as an "observing coach". You will get to learn new drills and techniques from Rustin Dowd, just like all the players and other coaches in attendance. Visit this link to reserve your spot as an observing coach.
If you have any questions, don't hesitate to email us or request a phone call.
Sincerely,

Jeff Haefner
Joe Haefner
Breakthrough Basketball, LLC.