Site Search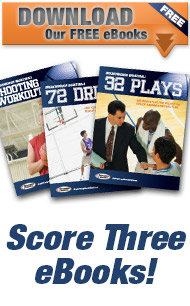 Q & A Forum
Experienced coaches are ready to answer your basketball questions! Visit our forum
Essential Youth Skills & Decision Making Camp
Coming to Fargo, North Dakota!
June 8 - 10, 2018

Elite Skills Coach Nick Smith!
** Early bird special -- sign up before April 15th and get 20% off **
We're excited to provide this 3 day youth and middle school camp in Fargo, North Dakota that focuses on developing the complete player. You will develop shooting, ball handling, passing, footwork, defense, rebounding, athleticism, and other essential skills to become a great a basketball player.

You will learn the techniques and skill needed to become a great shooter.
You will learn the essential skills to becoming a great ball handlerÖ no fluff.
You will learn how to make more lay ups.
You will learn how to become a defensive stopper and rebounding machine.
You will learn the critical components of basketball IQ required to become a great offensive player from an individual and team aspect.
Basically, we will teach you all of the critical skills and concepts that coaches love and help players excel.
Here are some of the topics covered throughout the camp:
Ball Handling

Stationary ball handling routine that improve rhythm, feel, and coordination with the basketball.
Dribbles move to help you blow by the defense at will.
Critical progressions to ensure that your dribble moves are effective and explosive.
Shooting

How to position your feet and align your body to increase the chance of shooting the ball straight.
A form shooting routine that almost every great shooter has utilized that can be done at home.
Proper footwork and how to develop a quick release.
How to shoot game shots from game spots at game speeds.
Lay Ups / Finishing
Finishing techniques used to reduce turnovers and make more shots.
1 on 1 finishing drills that ingrain good habits while competing in a fun way.
Defense and Rebounding
How to improve quickness and play better on-ball defense.
How to improve speed with hip-turns, push step, and better movement fundamentals.
5 fundamental keys to effective close-outs.
How position away from the ball and be a great team defensive player.
How to effectively box out your man every time.
Offense
How to cut and get open. You will learn v-cuts, basket cuts, l-cuts, backdoor cuts, and more.
How to attack down screens, back screens, and more.
Footwork
How to use your feet to gain a better position to score from almost anywhere on the floor.
How to utilize front pivots, reverse pivots, step throughs, sweeps, drop steps, and hops to make you an elite player.
Passing
Improve hand eye-coordination and passing skills with the Steve Nash passing series.
Competitive passing drills to develop game-like passing with head and pass fakes.
Competitive Play and Controlled Scrimmages
Players will also get to take the skills they practiced and apply them in a game setting. This is fun and intense.
The games are set up, so the players have to give maximum effort and execute proper fundamentals. Players earn points for proper play and are deducted points for poor effort and execution.
Who Can Participate?
This camp is for boys & girls 4th-9th grades, ages/skill levels will be separated.
Who is Nick Smith?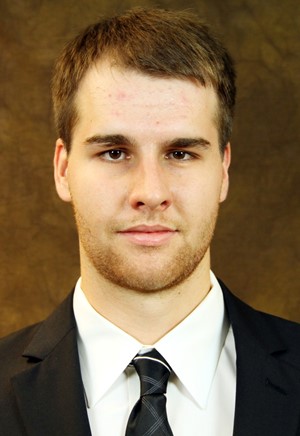 Coach Nicholas Smith is in his fourth season as assistant coach for Southwest Minnesota State Men's Basketball.
In 2016-17, SMSU had one of its best seasons in school history, tying a school record with 28 victories, while capturing the NSIC South Division and NSIC Tournament championships. SMSU also advanced to the NCAA Tournament for the fourth time in school history, before losing to eventual national champion Northwest Missouri State in the region championship.

Prior to joining the coaching staff, Smith completed a standout four-year playing career at SMSU (2010-14) and ranks as one of the best players in program history. Smith closed his career appearing in 117 games with 101 starts and was a member of SMSUís 2012 NSIC tournament championship team and NCAA tournament team. His name is all over the program record book, as he ranks first in career blocked shots (174), fourth in field goal pct. (54.4), fifth in rebounds (712), ninth in field goals made (481) and 10th in points (1,192).
Smith, a two-time All-NSIC second team honoree, he was also named CoSIDA Academic All-District in 2014 and twice was named the SMSU Male Scholar-Athlete of the Year.
Smith is a 2014 graduate of SMSU with a degree in sports management and finance. He is pursuing his masterís degree at SMSU.
This will be Coach Smith's second year with Breakthrough Basketball
Camp Details
When
Friday June 8, 2018 -- 9:00 AM to 3:00 PM
Saturday June 9, 2018 -- 9:00 AM to 3:00 PM
Sunday June 10, 2018 -- 9:00 AM to 3:00 PM

Limited Availability
Each session is limited to 60 players to ensure a high number of repetitions and improvement

The camp is SOLD OUT!
Where
Courts Plus
3491 University Drive South
Fargo, ND 58104
Travel and Accommodation Options
Camp attendees can get a 10-15% discount by using this link and booking any hotel owned by the Wyndham Hotel Group (Days Inn, Ramada, Baymont, Microtel, Super 8, Howard Johnson, Travelodge, Knights Inn and Wingate). Find a nearby Wyndham hotel and get the Breakthrough Basketball discount.
Price
$195
This camp has ended. To be notified of more camps in ND, fill out the form below: