Elite Skills & Leadership Camp in Chicago, Illinois June 10-14, 2024!
This is a 5-day, overnight Elite Skills & Leadership basketball camp in Chicago, Illinois .
Every aspect of your game improves with this camp. You will learn the exact skills, drills, and training methods that the Breakthrough Staff has used to help players reach the NBA level.
Our Breakthrough Staff has trained some of the best players in the world that have gone on to become Olympic Gold Medalists, NBA All-Stars, WNBA All-Stars, Elite College Players (Michigan State, Duke, Kentucky – to name a few), and Numerous Player of the Year Awards at the high school level.
You need more than elite skills!
An elite skill level will help you advance in the game of basketball. However, your understanding of the game (basketball IQ), your ability to communicate, and your leadership skills are going to separate you from the pack.
On the court, you will be an extension of your head coach. Off the court, you will have learned a skill set that help you excel in whatever profession you choose after playing basketball.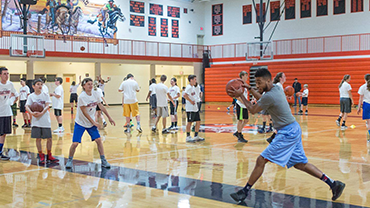 RESERVE A SPOT
What will players get out of the camp?
Basketball Skills That You Will Learn At The Camp:
Shooting
The dribble pull up game that Russell Westbrook implements to develop quick release in mid-range game
Three things you can do to get your shot off against bigger and more athletic defenders
A routine that Steph Curry, Kyle Korver and Klay Thompson follow every day to make their shot consistent and repeatable
Ball Handling techniques used by Kyrie Irving,Steph Curry, Chris Paul and Tony Parker
Develop a skill of using a cut off dribble like Chris Paul to protect the ball, draw a foul and get to the free throw line
Learn how to use the probe technique that Steph Curry and Tony Parker have used to attack the rim or create shots for teammates
Attacking full-court pressure and double-teams with poise and composure
Develop habits that help reduce turnovers
Speed Agility – Strength Conditioning- Pre-Practice and Pre-Game Routines
As an elite player you need to be the toughest player on the court mentally and physically, whether that is getting a stop, a rebound or scoring the winning basket
Exercises will be given to develop your core strength, hand strength, upper body strength and your explosiveness
Create a routine that will get you ready when you walk in the gym for a practice, workout or game. The best players have a routine and stick to it
Learn how to prepare and train at a high level, prepare and execute a workout
Getting Open /Cutting / Screening
Understand how to move without the basketball, playing with proper spacing and timing
Learn how to use your inside hand like Kobe Bryant to get open on cuts without getting called for a foul
Implement a cut into your game that will assist you in getting open against a quicker opponent
A deceptive technique will be taught that can create a couple of easy baskets during the game
Learn how to use a screen to create space for an open shot
Passing
A simple technique that will save a ½ second to get your teammate an open shot on a penetrate and pitch
Using a one hand pass to be quicker delivering a pass to an open teammate
Effectively being able to make passes into the post that lead to a scoring opportunities
Learn ways to use your feet to create better passing angles and reduce deflections
Finishing
Crafty finishing moves to score against athletic and tall defenders. Learn how to attack their weakness put them in foul trouble and get to the foul line
Learn a deceptive move that can be added into a reverse layup that will help create extra separation from a great shot blocker
A move that will take away the defender's momentum in transition to create space to finish at the rim
Add an extra technique to the Euro Step getting the defender moving in two directions which will make it impossible to stop you
Develop body control while attacking the basket, stopping on a dime and finishing through contact
Defense
How to use active hands like Kawhi Leonard in getting deflections and steals that will lead to a couple easy baskets each game
Prevent easy baskets with an effective strategy to slow down the opposing teams offensive transition
3 tips that Jimmy Butler uses to help him avoid getting screened during a game
How to apply ball pressure without fouling that takes the opposing team out of their rhythm
Ball Screen Attack
Learn the different ways Damian Lillard attacks ball screens to get to the rim, shoot a pull up and shoot behind the screen
How to create scoring opportunities for your teammates by manipulating the help defense
Develop a skill set to decipher what coverage the defense is in and how to attack it
How to make sure your primary defender is ran into the screen every time to create advantages
How to make plays for yourself attacking a flat ball screen and beating the second defender
Scoring
Learn multiple live ball moves that are designed to blow past your defender
Develop mid-range moves that will create 2-3 feet of separation from your defender to get an uncontested shot
Understand how to use Triple Threat in a way that gives you options to attack your defender no matter how they are guarding you
Developing a Championship Mindset, Leadership Habits & Communication Skills To Excel On And Off The Court
Developing A Championship Mindset & Mental Toughness
Learn strategies that professional and Olympic athletes have used to shift their mindset for success
How to exercise your mind to develop it into a championship mindset
How to become stronger bouncing back from adversity and setbacks
Leadership
Being a leader people want to follow
Learn the intangibles that make "Great Leader"
5 ways to ingrain successful leadership habits
7 tips that have made Chris Paul, Steph Curry and Tom Brady effective leaders
How to effectively lead a huddle
How to improve self-confidence and get more done with better self-discipline
Communicating With Teammates, Coaches, & Referees
Techniques how to get your teammates to work together and harder throughout the season
Tips to make sure you and your teammates are better in practices and games
How a few simple strategies with referees will get a few calls to go your way
Develop communication skills that can be infectious in making your team a great communicating team
Social media strategies that get people to want to help you
Effective ways to handle peer pressure
Tips For Recruiting And Attracting Coaches
What the 6% do to receive a college athletic scholarship
What coaches are looking for in student-athletes
Keys to being coachable
How To Be More Productive & Improve Performance Through Nutrition
A goal setting system that makes your dreams become reality
How to function at high levels with proper nutrition
How to create an action plan to success
4 Strategies to become more effective in less time
Video Breakdown Analysis of Elite Players
You will get to see video breakdown analysis of some of the best basketball players in the world. You will see how they execute certain skills and make decisions on the basketball floor, so you apply it to your practice sessions to elevate to an even higher level of play.
Who Can Participate?
This camp is for boys & girls going into the 7th - 12th grades. Ages/skill levels will be separated.
Itinerary of your first day at camp:
7:30 AM

Check In / Registration

90 Minutes

+

(click to expand)

9:00 AM

1st On Court Session

70 minutes

10:10 AM

1st Classroom Session

20 Minutes

10:30 AM

2nd On Court Session

80 Minutes

11:50 AM

Lunch

70 Minutes

1:00 PM

2nd Classroom Session

30 minutes

1:30 PM

3rd On Court Session

70 Minutes

2:40 PM

3rd Classroom Session

25 Minutes

3:05 PM

4th On Court Session

60 Minutes

4:05 PM

4th Classroom Session

20 Minutes

4:30 PM

Shower / Dinner

90 Minutes

6:00 PM

Life Skills Training

120 Minutes

8:00 PM

Relaxation Time

120 Minutes

10:00 PM

Lights Out / Room Checks



Commuter information
Don't need room and board? Use promo code: NOSLEEP on the checkout page to receive $100 off the camp price. Please note: If you use this code you will NOT have the room and food package available to you. No exceptions made the first day of camp.
FAQ:
Q:  When should I sign up for camp?
A:  ASAP.  The 20% early bird discount runs through April 18th, but spots are limited
+ (click to expand)
Q:  What do I need to pack?  
A:  When you arrive the first day, wear basketball attire and be ready to go.  You'll want to pack at least 4 days worth of basketball attire and maybe a 4 extra change of clothes in case you sweat a ton.  You can change over lunch.  Pack something comfortable to sleep in as well after you shower at the end of each day.  Pack plenty of extra socks.  Whatever else that would make you feel at home.  The room accommodations will come with linens that will be provided and includes a flat sheet, fitted sheet, blanket, pillow, towels, hand towels and washcloths.
Q:  What time should I arrive for check in on Monday?
A:  We'll start the check in process at 7:30 AM.   Be there by 8:30 AM so you have plenty of time to find your room, get settled in and be on the court at 9 AM for the start of camp.
Q:  What time is check out?
A: We'll wrap up at noon on Friday.
Q:  Where will my child sleep?  
A:  Your child will sleep in a dorm on campus.  They will be paired up with the same gendered athlete unless you otherwise note that you would like your child to room with a friend.  After you sign up and pay to reserve your spot and you want your child to room with a friend, please email camps@breakthroughbasketball.com and we'll make a note on his/her record.
Q:  Can my child share a room with a friend?
A:  Yes.  After you sign up and pay to reserve your spot and you want your child to room with a friend, email us.
Q:  Are boys and girls in the same dorms?
A:  No, they will be separated
Q:  Are the rooms furnished? Does my kid need to bring a sleeping bag/pillows?
A:  Yes.  However, they can bring their own pillow and blankets if they'd like.
Q:  My child is on medication, how does the camp handle this?
A:  Please email us or request a phone call.
Q:  I will be sending my child to the camp by plane, how do we handle this?
A: We CAN NOT pick up or drop off unaccompanied minors at the airport.
Q:  Will my child miss out on not attending the overnight sessions?
A:  They will not miss out on any basketball related activities.  They will miss out on some fun camp bonding and after basketball activities.
Q:  Will my child be with kids in his/her age group?
A:  Yes.  We break out the campers by age group and gender.  There may be a couple baskets that have a mix but we'll do our best to put any advanced athlete in an older age group or vice versa.  The bulk of the camp is individual skill drills to make you a better player, so that doesn't matter much anyways until we get to competitive play.
Q:  I have a question that isn't listed...
A:  If you have any questions, don't hesitate to email us or request a phone call.
Coach Profile - Zack Fields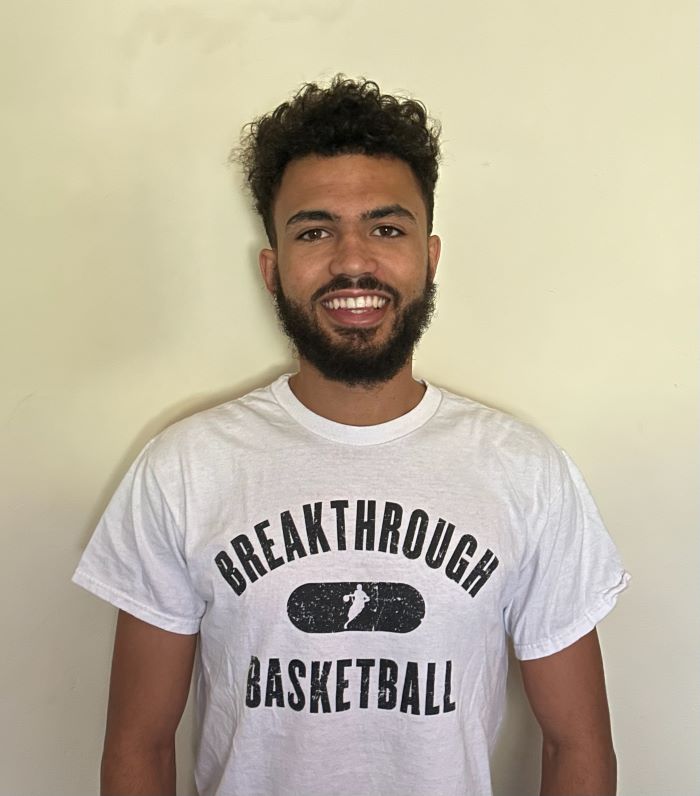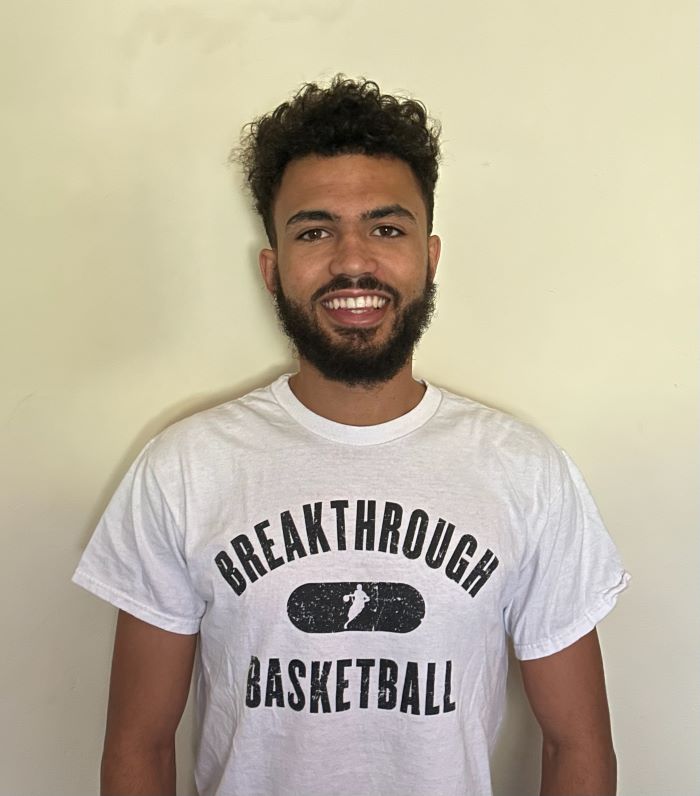 Camp Details
WHEN:
Monday June 10, 2024 - 9:00 AM to 8:00 PM
Tuesday June 11, 2024 - 9:00 AM to 8:00 PM
Wednesday June 12, 2024 - 9:00 AM to 8:00 PM
Thursday June 13, 2024 - 9:00 AM to 8:00 PM
Friday June 14, 2024 - 9:00 AM to 12:00 PM
AGE CATEGORY:
The camp is for boys and girls from 7th grade to 12th grade.
Players will be grouped based on grade and gender to start during the individual skill work drills.
PLAYER LIMIT:
Each session is limited to 60 players to ensure a high number of repetitions and improvement
WHERE:
Lake Forest College - Sports & Recreation Center
555 N. Sheridan Road
Lake Forest, IL 60045
COST:
Sign Up Now to Pre-Register
Observing Coaches
Coaches can attend for free by working the camp.
Email us
with your coaching/playing experience if you're interested in helping with the camp.
Otherwise there is a $97 fee to attend as an "observing coach". You will get to learn new drills and techniques from Zack Fields, just like all the players and other coaches in attendance. Visit this
link to reserve your spot as an observing coach
.
This fee is not necessary for parents or individuals of paid campers.