Proper Spacing When Breaking a Press
Here's an example of basic spacing for a good press breaker.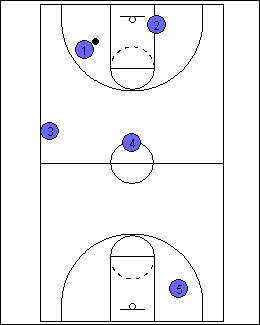 Player 1 should look up the court trying to advance the ball. Look for the big man in the middle (that's a tough place for the defense to guard). If the ball can't be advance to a safe area, reverse the ball to Player 2.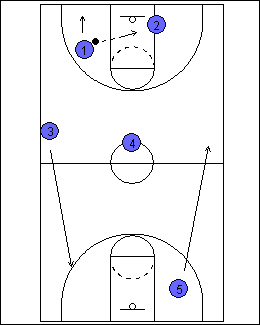 As the ball moves, players adjust properly. Notice on the reversal how players 3 and 5 shift positions.


What do you think? Let us know by leaving your comments, suggestions, and questions...
Comments
Most Likes First
Oldest First
Newest First
---
c banks says:
10/15/2012 at 4:00:15 PM


excellent tip

Like
---
alvina says:
2/25/2009 at 9:22:14 AM


thank you for the tips and pointers i hope we could execute this properly.


Like
---