The Miami Heat's "Ray Allen" Set
The Miami Heat may not have won the 2014 NBA Finals. But their offense did a great job of utilizing the driving ability of LeBron James and Dwyane Wade to get open shots for everyone else.
The defense is put in a no-win situation: either allow Ray Allen to get an outside shot or allow LeBron James to get an open driving lane. Neither situation bodes well for the opposing defense.
Note: the Boston Celtics also ran this play for Allen while he was a member of the Celtics. Rajon Rondo and Paul Pierce were used as the point guards in this play.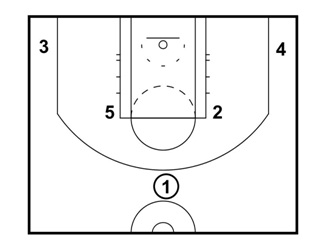 The play starts in an unconventional horns set. 2 is set at the right elbow. 4 is positioned in the right corner.
This works because the Heat have the luxury of having all five guys be capable of making outside shots.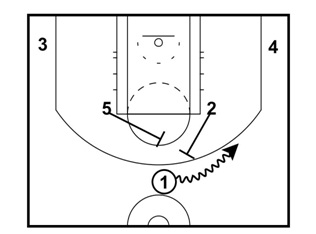 Allen sets a ball-screen on the right side. 1 looks to attack the basket if the driving lane is available.
5 gets in position to set a back-screen.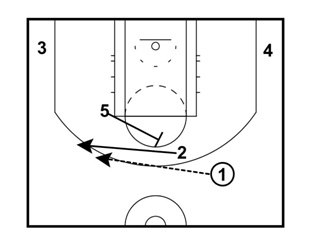 5 sets a back-screen for 2 once 1 goes to the right wing. 2 should reverse pivot upon receiving the pass.
It is important to consider passing angles when running this play. The best angle is for the pass to allow the shooter to get into proper position prior to the pass.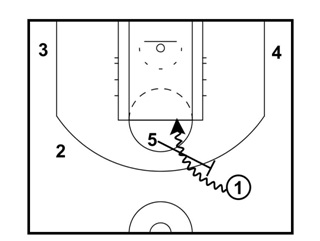 If 2 is not open, 5 sets a ball-screen for 1. 1 should have enough space to attack since the defense will tightly guard 2.
What do you think? Let us know by leaving your comments, suggestions, and questions...