Clutch Inbounds Play - Milwaukee Bucks Buzzer Beater Against The Chicago Bulls
With the score tied with one second to go in an elimination game, the Milwaukee Bucks needed a clutch play to keep their playoff hopes alive. Bucks coach Jason Kidd came up with this play.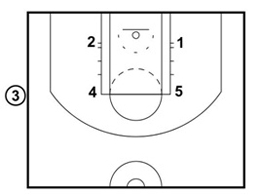 Initial Setup
The play starts in a box set. 3 should be tall enough to be able to look over the defense. 2 should be the best shooter.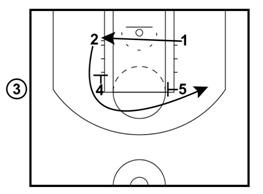 Play Sequence
To begin the play, 4 and 5 set a flare screen for 2. 1 runs to 2's spot in the strongside corner. 2 runs to the weakside corner. Notice how this is all misdirection to set up the actual play.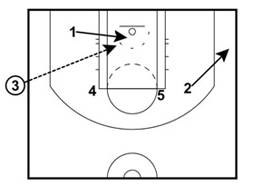 As soon as the paint is cleared, 1 makes a sudden backdoor cut to the basket. 3 must throw a quick overhead pass before the defense can intercept the pass.
Comments
Most Likes First
Oldest First
Newest First
---
Ian Pool says:
5/19/2015 at 5:21:22 AM


A really good way to use your throw in to best effect and can be used by teams of any age ( if you can get them to be where they need to be at the right time ). Simple but effective.

Like
---