About Coach Kara Rost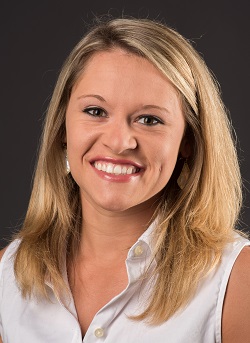 Kara Rost started working part time for Breakthrough Basketball in the spring of 2018 and started her full time role as Camp Support Specialist in January of 2019. Kara helps fulfill customer needs by answering camp related questions and processing payments. Kara also plays a key role in assisting the operations team with various assignments.
Kara has a great background in the sports industry working for four DI & DII athletic ticket offices in the last 10 years including West Texas A&M University, University of Wisconsin, Texas Tech University, and Purdue University. She worked her way up starting as an intern and held positions as an Assistant Director and Director at these schools. She graduated from West Texas A&M University with a bachelorís degree in Sport & Exercise Science and a masterís degree in Sport Management.
Connect with Kara via: Email