Breakthrough Basketball Newsletter:
[New Video] Lateral Movement and Agility Speed Workout
April 8th, 2022
Brand New Video from Cody Roberts That Will Improve Your Lateral Movement and Quickness
These lateral movements are undeniably important to create space from defenders so you can get off good shots...attack the rim...get open...beat your defender down the floor...
And you also need to change directions often and quickly on defense to shut down your opponent.
Like most exercises, proper technique is crucial. What we really like is that Cody Roberts instructs athletes how to perform these exercises properly to avoid injury.
Check out the video...
How to Increase your Lateral Quickness & Agility for Basketball
---
Breakthrough Camp Coaches Take Their Teams to New Heights - #1 Scoring Defense in Country, 4th Conference Title in 7 Years, and 1st Time State Championship.....
We feel extremely lucky to have all our camp coaches on staff, not only because of their ability to teach basketball, but also because of their ability to connect with and inspire campers.
Many of them have successful coaching careers, and we'd like to give a few of them a shout-out today...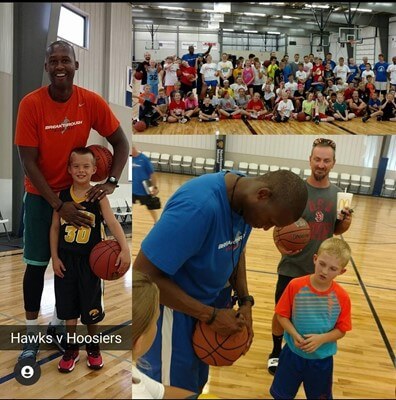 ---
Willie Williams, head coach for the Carolina University men's basketball team in North Carolina, led his team to the 3rd place finish at the NCCAA Division 1 National Tournament. The Bruins were the #1 Scoring Defense in the nation and finished the season with a 22-7 record and overall ranking of #7 nationally.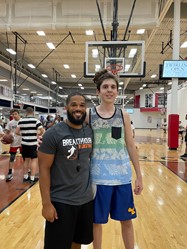 Coach Williams at the Shooting, Ball Handling, & Finishing Camp in South Carolina (2021)
---
Sarah Hopkins-Chery is in her 7th year as head coach for the University of California, Merced, women's team. She's guided her team to 4 Conference Champs AND 3 National Tournament appearances! They finished this season as the #1 tournament seed with a 18-7 regular season record.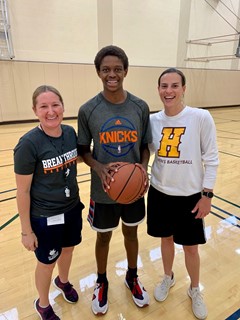 Coach Hopkins-Chery (left) - Monterey, California, camp (2021)
---
Aundrey Wright, assistant coach at Cathedral High School in Indiana, helped lead the team to the 4A State Championship this season - the first private school in state history to do so!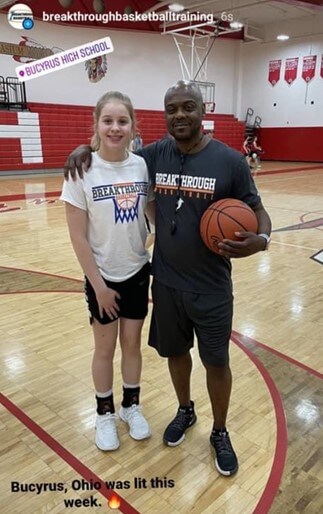 Coach Wright - Shooting, Ball Handling, & Finishing Camp in Bucyrus, Ohio (2021)
---
As you can see, Breakthrough camp coaches are the best in the country. If you are looking for youth to advanced high school camps, make sure to check out camps near you.
Regards,
- Joe Haefner
Breakthrough Basketball