About Coach Mark Brase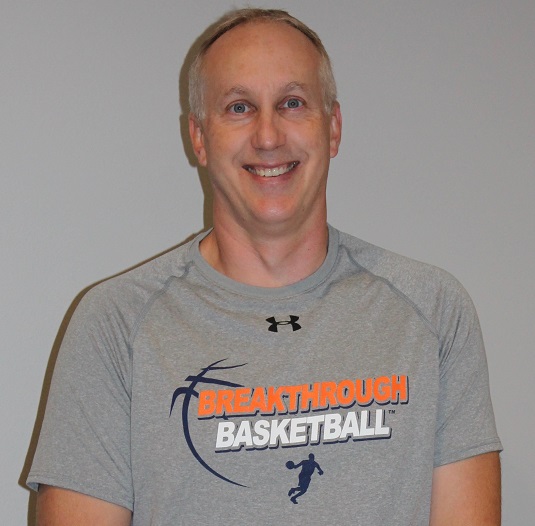 At Breakthrough Basketball, Mark Brase is the Product Development Director. He is responsible for helping us get world class educational products in the hands of coaches. From videos, to ebooks, to articles, to podcasts, his focus is on making sure Breakthrough Basketball has great teaching content available for coaches and players.
Mark has a BA Degree from the University of Iowa in Social Studies Education, with a MA Degree from Viterbo University in Education.
He has spent the last 26 years as a basketball coach. Coaching from the college level down to 3rd grade and every age in between. He believes players learn best and perform best when they have an effective, knowledgeable coach that is teaching them the game of basketball.
Mark has been married to his wife Jenny since 1995 and they have three kids Sydney, Matthew, and Hannah. Following his kids activities has kept Mark busy and his favorite pastime is spending time with his wife and kids.