Dustin Pierson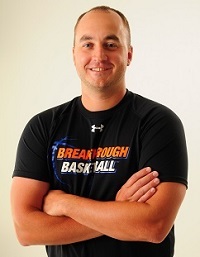 Dustin Pierson is the President of Camp Operations for Breakthrough Basketball. His responsibilities include booking facilities, marketing, advertising & managing nationwide camps.
Prior to his time with Breakthrough Basketball, Dustin worked for 6 years at a fundraising management company whose clients included colleges/universities throughout the country.
Dustin graduated from the University of Iowa in 2007 with a bachelor's degree in Sports Studies and a Business concentration.
If you'd like to send Dustin an email, click here.