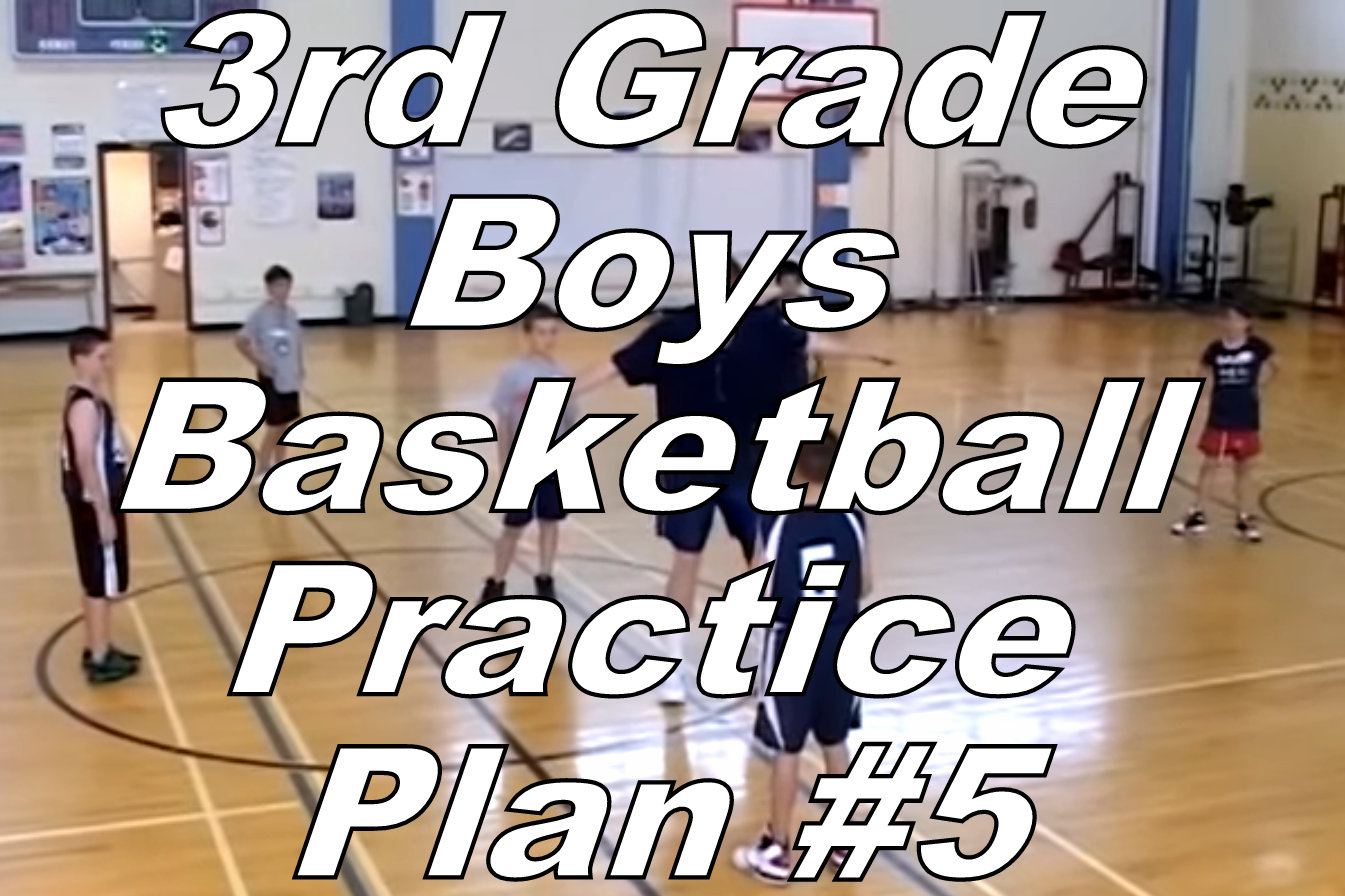 Even though this practice plan is for 3rd graders (8 and 9 year olds), you can get ideas and use these drills for other age levels.
I use many of these same drills below in our 5th grade and high school practices.  I'll post some of those plans too once we start practices for the older kids.  You'll see there are many similarities.
In any case, this was another really good practice for our 3rd graders… good group of kids. I was surprised how well they ran the motion offense during the scrimmage.
Practice Emphasis
Listening Skills, Helping Others, Effort, Resilience (playing through mistakes and being positive)
Block 1 (6:30) – Layups
1 step lay ups – 3 min
Hash lay ups – 4 min
Block 2 – Dribbling (6:37)
Stationary dribbling – continuous cross, in/out over line, control dribble – 4 min
Zig zag dribbling – cross, retreat, behind back, spin – 6 min
Beatem to the left (just race to the gate… no shots) – 6 min
Drink – 2 min
Block 3 – Footwork & passing (6:55)
Partner Pass and Pivot – reverse pivot – 2 min
Partner Pass and Pivot – front / step-thru / front – 3 min
Block 4 – Defense (7:00)
Shell drill – 6 min
Block 5 – Offense (7:06)
Dribble at and back door – 4 min
3v0 (top/wing/post) back screens – 3 min
3v0 (top/wing/wing) away screen (3 screens & rotate) – 3 min
Fill and read (pop, back cut, or screen away) – 6 min
5v0 pass and cut – space on 3 pt line. fill spots to the ball. – 5 min
5v0 with pass, cut, fill and read (get open one pass away) – coach denies – 4 min
Block 6 (7:40) – Scrimmage
Defense – No lay ups!
Show how we transition into offense
Start a few possessions from BLOB (run box)