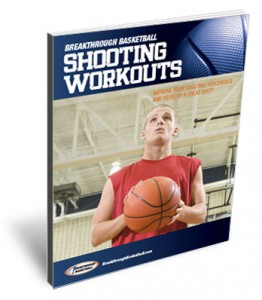 Sign up for my blog updates and get a FREE 22 page eBook with my absolute favorite shooting workouts…
The 22 page eBook includes 7 shooting workouts.
Shooting Workout #3 (on page 14) is my absolute favorite.  It's one of the simplest and best all around shooting workouts. If I could only give my players ONE shooting workout, this would be it!
To get the eBook and my favorite shooting workouts, fill out this form: