I posted a new article on Breakthrough called 10 Creative Passing & Footwork Drills You Can Do On Your Own – NO Partner Needed.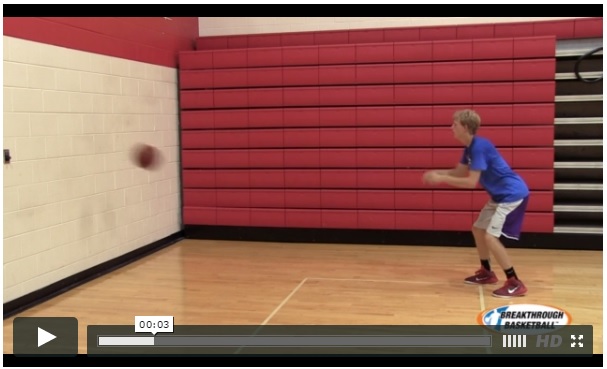 This might be something you can give to your players so they can work on their skills on their own.
Train on the Edge!
In the article, I mentioned a new term I've been using…. "train on the edge".   For me, this is a new way to say the same thing I've been telling players for years.  I picked up the term while watching a soccer practice.
I think this is an important concept to convey to players.
Quote from the article…
To make significant improvements, it's important to "train on the edge".

In other words, you should dribble and pass so quickly and with so much force, that you're almost messing up. And you should make some mistakes. This means you're training on the edge… pushing yourself.

This will improve your hand speed, strength, allow you to play faster, and allow you to develop better skills.
Anyway, I wanted to share this phrase with everyone because I think it's an effective way to communicate with players and has been useful for me.
Maybe it's something you can use with your players.  Hope it helps and please share your comments below.