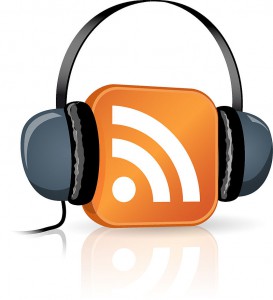 When I'm in the car, I like to listen to podcasts and learn about basketball.  Not only does it make time go much faster (avoid boredom) but I also get to learn about basketball and improve as a coach.
Yesterday I listened to Episode #9 – The Magic Words and Workouts That Took An Unknown Damian Lillard And Turned Him Into An NBA Superstar.
This podcast was packed full of useful content for basketball coaches, players, and parents of players.  Not to mention, it was entertaining to learn about NBA all-star Damian Lillard's amazing journey to success.  I highly recommend that you listen to this podcast.  Good stuff.
How to Listen to Podcasts in Your Car or On the Road
After listening yesterday, it occurred to me that coaches following my blog might be interested in learning how to do this….
You could listen to the podcasts on your computer (just press play).  But I like to save them up and then listen when I have down time (in my car).
So I subscribe to the podcasts with my smartphone.  I use an iPhone but you can also use an Android Smartphone.
With the iPhone you just download Podcast app.  Then you "subscribe" to the podcasts you wanted downloaded on your phone.  From there you can browse "My Podcasts" and tap the one you want to listen to. It's pretty easy.  If you have questions, about how this works, let me know.  There are plenty of tutorials you can find by searching on google.
If you have an android phone, you'll need to download an android podcast app.  Otherwise I believe the process is essentially the same.
I usually plug my iPhone into my car and listen through the radio speakers.  If the car I'm driving doesn't have that feature or I'm traveling by airplane, I listen on headphones.
Podcasts You Can Subscribe To
Here are the basketball podcasts I'm currently subscribed to…
Mike and Mike (for general sports entertainment)
Give Me Your Feedback
This blog post was a little different that usual.  Please give me your feedback and let me know if you find this type of information useful?  Your feedback helps me figure out what type of content is useful and interesting to you (the readers).