By Joe Haefner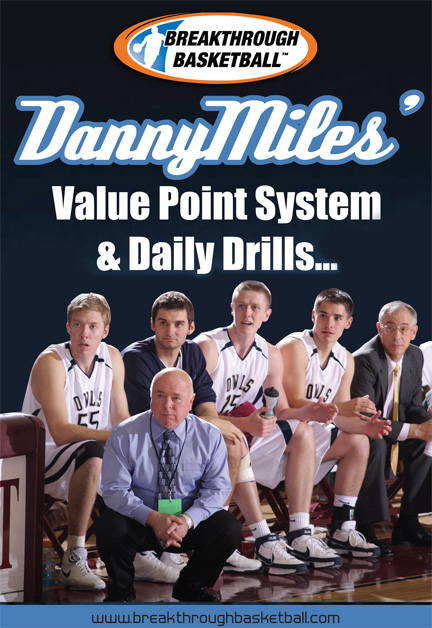 Check out this new DVD and Book about the Value Point System that Danny Miles credits as the key ingredient to his 880+ wins at the collegiate level.
The Value Point System is great for:
- Measuring player performance
- Motivating players
- Handling problems with parents
- Scouting
- Spotting weaknesses
- and much more.
Danny also covers 6 of his favorite drills.
Check it out:
http://www.breakthroughbasketball.com/pr/value-point-system.html
No Comments
No comments yet.
RSS feed for comments on this post.
Leave a comment