How To Plan For Success In Youth Basketball!


"What do I do? Where do I start?" "How do I incorporate all of these skills into practice?" ...




2 Competitive Drills To Improve Perimeter Play


I enjoy these drills, because they simulate game-like situations, get high amount of game-like repetitions in a short amount of time compared to...




New Play With 3 Variations To Confuse Defense


Here is a great play that includes multiple options to attack the basket and really put pressure on the defense...




Do You Think Too Much When You Play?


I am a huge proponent of leaving your brain at the door when you step on the court. I believe that over-thinking produces the most deadly of all game killers, "Analysis Paralysis."




State Championship Game Hybrid Zone Defense


During the 2010-2011 season, I was fortunate to be a varsity assistant for a very talented team at Blue Valley Northwest that made it to the 6A Kansas state championship game...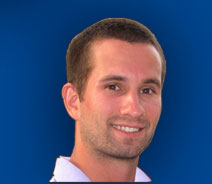 MESSAGE FROM
Joe Haefner



How To Plan For Success In Youth Basketball!



"What do I do? Where do I start?"

"How do I incorporate all of these skills into practice?"

"What offense should I run? Motion? Dribble drive? Flex? Princeton? Swing? Shuffle? High-Low? Set plays?"

>>More