Danny Miles Does It Again! Wins 3rd National Championship


On Tuesday, March 13th, Oregon Tech defeated top-ranked Northwood University 63-46 to win the NAIA Division 2 national championship. Danny Miles who...




For 2 days, Save $10 on Danny Miles's Value Point System DVD - Motivate Players and Handle Parental Problems


In honor of Danny Miles winning his 3rd national championship, we are having a 2-day sale where you will save $10 on Danny Miles's Value Point System. This system helps you motivate players to play the right way and provides an easy statistical solution to handling upset parents about their child's playing time.




Competitive Finishing Basketball Drill Versus Weakside Help


This drill is great for improving your finishing skills around the goal, because every shot is contested and it simulates the weakside help sliding over to stop...




Wrapping Up Your Basketball Season: 15 Surefire Coaching Tips to Make Next Season More Successful Than Ever!


The season is winding down. Routines change, friendships have grown, priorities change. As a coach, what should you do now?




7 Tips For Developing Offseason Workouts


Before you start on any offseason development program, you have to evaluate the past season. I don't mean just the...




More Than Basketball - Inspiring Video About A 10 Year Old Boy Named Gabe Puthoff


This inspiring video about a 10 year old named Gabe Puthoff is so much more than basketball. As Jimmy V once said, every day you should...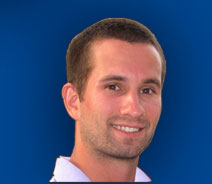 MESSAGE FROM
Joe Haefner



More Than Basketball - Inspiring Video About A 10 Year Old Boy Named Gabe Puthoff



This inspiring video about a 10 year old named Gabe Puthoff is so much more than basketball. As Jimmy V once said, every day you should laugh, think, and cry.

Well, this video took care of all three for me!

Take a look and let us know what you think.

>>More